Did you know that 92% of online traffic goes to websites that show up on the first page of search results? Unfortunately, if you aren't on page one, you're scrambling for the eight percent that venture past page one.
There's no need to be stuck in the outer limits of search engine results. Even if you aren't sure how to propel your site to page one, but you're in luck — our Destin digital marketing agency does.
Let's learn about some of the main benefits of working with a professional Destin SEO agency.
981 US-98 STE 3340, Destin, FL 32541
More Effective Communication
When you choose our local agency in Destin, you can meet our real people most any time. This allows you to have valuable face time, clear up misunderstandings, and explain the visions and goals you have to each other. We want to create a bond as we work together to figure out how to propel your business to higher success.
Another benefit is that our local agency will be in the same time zone as you. This means you will start and end the day at the same time, take lunch at the same time, and more. This allows for easier communication and collaboration than working remotely with a company in a different time zone.
Remain Aware of the Latest Trends
If you have ever tried to keep up with and follow the trends, new strategies and tactics, and search algorithm updates in the digital marketing industry (Google has made several thousand in 2019 alone), then you know how challenging this is. Unless your entire career is dedicated to digital marketing, you probably can't stay on top of everything. This requires a lot of time and effort.
Also, there are several different aspects of digital marketing. Paid ads, content, video ads, SEO, email marketing, social media – the list of options and strategies is long. This means it would be virtually impossible to follow them all.
This is another time the services of our local digital agency can be invaluable.
It is the job (and lifeblood) of our digital marketing agency to stay on top of all these trends. If we don't know about and offer the latest options in digital marketing, then we can't take care of our clients effectively.
This means when you work with Five Channels, you have someone letting you understand these latest trends.
Destin Local Agencies "Get" the Local Market
If your marketing efforts aren't hitting the mark, it could be because your marketing team doesn't understand your brand or the local Destin market.
For example, if you are targeting a tween crowd, a different strategy would need to be used than if you were targeting individuals over the age of 60. If you want more online traffic for your e-commerce site, you aren't going to use the same tactics you would to get local Destin foot traffic in your brick and mortar store.
By engaging with our local digital marketing agency, you gain the advantage of having someone who knows your location and the audience you are trying to reach along the Emerald Coast. We understand what methods work and which ones to avoid.
For a Destin SEO and digital marketing plan to be effective, you must use references and keywords that excite your target audience.
For example, people along our coast like the beach, leisure, fun, etc. Our local agency is going to know this, much more so than a digital marketing agency located in Vermont that is trying to build a campaign with no knowledge of our area.
A quality marketing agency can help you identify who your ideal customer is and build a marketing plan that appeals to this clientele. By knowing who your brand appeals to, we can determine how to place your ads and direct your marketing efforts.
You Might Know Our Other Clients
If you hire an agency located somewhere else, you probably won't know many of the other clients they represent. In fact, you may have never even heard of their clients.
With our local digital marketing agency, you can ask the agency to provide you the names of past and current clients. At this point, you can get in touch with these individuals to find out their experience with our marketing company.
It's also possible to collaborate on digital marketing campaigns with our other clients, which can maximize your reach. For example, if you own a bar and the company works with a fishing charter, our agency can make a connection, where both businesses would benefit from the same marketing campaign.
If the agency has a client that has a larger following than your brand, they can connect you with that client so you can reach their audience with your messaging.
When you all live in the same place, you are in it together. Small business owners want to see one another survive and thrive. Building these relationships through the agency you hire can be an invaluable tool in your marketing arsenal.
Accountability and Reliability
When you work with our Destin agency, you can expect accountability and reliability.
Accountability means you have someone who is accountable for your digital marketing strategy and the numbers being produced. If you have lost steam in your organic search results, your agency is going to know why this is happening. If a paid ad doesn't bring in the right customers, the agency is accountable for this, too.
Reliability means you can contact our strategist and talk about what is going on with your numbers. You can also ask them about updating the existing strategy.
It also means that someone will get back in touch with you quickly and that you can rely on them to provide the best solutions. With our local agency, you will know and feel that we are there for you.
Individual Attention
By working with our local marketing firm, you receive more personal attention than if you opted to hire a national marketing conglomerate. You will have the opportunity to meet the president of the company (Jason Hall) and talk to him regularly.
Business is based on relationships. Marketing isn't any different.
Many smaller agencies have the reputation of being more creative, too. After all, they have less overhead and fewer people, which means they can try bolder ideas.
Extended Internal Marketing Team
While you may have your own internal marketing team, when you add our digital marketing agency, it's like you are extending it. This is especially beneficial if you have a small or medium-sized business.
After all, you may not have the budget to hire a social media specialist, paid ads pro, website design, content writer or local Destin SEO expert. With the help of a marketing agency, you get all these people on your team for a low and affordable rate.
Destin Local Marketers Have Established Relationships with Local Media
Public relations are another crucial part of marketing.
Unfortunately, what is considered traditional PR is evolving. There aren't as many outlets for pitching stories and much fewer reporters to write them.
For larger companies, trying to seek a story on the Wall Street Journal or New York Times that reach a nationwide audience, the competition is fiercer than ever before. Even if you get placement on a morning show, you may be bumped because of the volatility in the national news processes.
It has been proven that local news outlets are much better equipped to reach a local market. If you focus on your local television network and newspaper, you are much more likely to get coverage that your target audience will see.
For example, if your area's mayor eats at your restaurant and endorses your service on the local news, you will probably get more patrons than if it was mentioned in the Wall Street Journal.
Local marketers and local reporters are likely to work together. The press depends on these individuals to keep them updated on what's going on in town and what's new. A local and growing entrepreneur always makes for a good, local story.
Your Focus Remains on Growth
When you have our digital agency as your partner, it means you can remain focused on other parts of growing your business. While that's bound to include digital marketing, you can take that off your list of responsibilities.
You will have our entire team of accountable and reliable experts handling what needs to be done.
Greater Cost Efficiency
It's often a huge burden to pay marketers when you are trying to pay your workers. While some companies may try to go without marketing, this often leads to disaster. Others try to hire someone in-house, but this may not save any money, either.
Hiring employees for marketing means paying for benefits, taxes, and more. By hiring a third-party, local marketing firm, you pay them on a contractual basis and can write the investment off on your taxes.
Our local Destin marketing agency covers the costs for employee training, software, and computers used to provide services for you and other businesses that we represent. If you were to hire a marketing person or team in-house, you would have to cover all these costs.
Five Channels will work with you to set up terms that fit your specific needs. This makes us a more affordable option for most small businesses.
Receive Advanced Insights from the Use of Advanced Tools
There are some pretty impressive tools available to help digital marketers gain insights about crucial aspects of your business. This includes things like performance on the web, search visibility, customer insights, and more.
Unfortunately, these tools can be costly.
By the time you choose a tool for monitoring your visibility in the search engines, you are spending a lot of money. You are also going to need another tool for monitoring your online reputation and yet another to schedule social media posts.
Hiring a digital media agency is more efficient. We have the budget for these tools and can provide insights for you with them without you having to pay for the tools. This can be invaluable when you are trying to gain traction in your market.
Hiring the Right Destin Digital Marketing Agency
The potential benefits offered by hiring our Destin digital marketing agency are appealing and rewarding. To feel confident in this decision, you should set up a meeting with our agency and make sure we can help you achieve your goals. Our team is ready to help you build your brand in the local Destin area and ensure you achieve the results desired. Contact us today to set up a free digital marketing review.
In Destin and looking for additional help? View these articles:
Twelve Instagram Marketing Techniques for Destin, FL Business Owners
What PPC Advertising Means for Destin, FL Businesses
Eleven Small Business PR Strategies for Destin, FL Businesses
Eleven Winning Snapchat Marketing Strategies for Destin, FL Businesses
What is Content Marketing: How Content Can Drive Traffic in Destin, FL
How to Choose a Destin, Florida Digital Marketing Agency
How to Make the Most of Your Paid Traffic in Destin, FL
Ten Reasons You Need a Destin, Florida SEO Agency
Additional Areas Served
Owner and Chief Marketing Officer, Jason Hall, and his team specialize in creating brand awareness / traffic and lead generation / marketing funnel and conversion optimization, while utilizing the appropriate marketing channels available within your industry. With diverse clients throughout the world, Jason's team is well connected within many industries to assist with your marketing strategies. With no long term contracts and various levels of service, Jason's team will increase the quality of your online traffic, leads, and sales.
Free Website Audit Tool
See how well optimized a web page, landing page, or blog post is for an exact keyword or phrase
About the author...
Located in the heart of the Emerald Coast - Destin, FL, founder and Chief Marketing Officer, Jason Hall, and his team specialize in creating brand awareness / traffic and lead generation / marketing funnel and conversion optimization / and PR campaigns, while utilizing the appropriate marketing channels available within your industry.
With diverse clients throughout the world, Jason's team is well connected within many industries to assist with your marketing strategies. With no long term contracts and various levels of service, Jason's team will increase the quality of your online traffic, leads, and sales.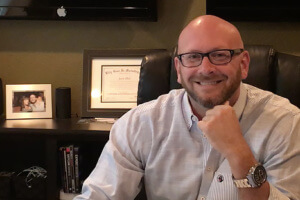 Request a digital marketing strategy session today and we'll show you what you've been missing!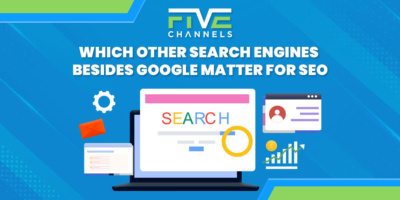 Are you struggling to improve your online presence and boost your website's SEO? Google is the most popular, but optimizing…