There are over 200 factors that make up the Google algorithm for SEO. However, Google's SEO algorithm remains somewhat ambiguous at times. As a business, it can be difficult to pinpoint exactly what Google wants.
However, the search giant has given us one big hint. We're talking about E-A-T.
What exactly is E-A-T? How can businesses use it to make sure their content reaches the right people on Google?
It's not a ranking factor itself, but it's a method by which you can work to boost your rankings. Regardless, we're here to help demystify this acronym so your business can understand what's behind the letters in this SEO acronym. We'll also help you understand why it matters to your SEO results.
Let's dive into what goes into making great "Expertise, Authoritativeness, and Trustworthiness."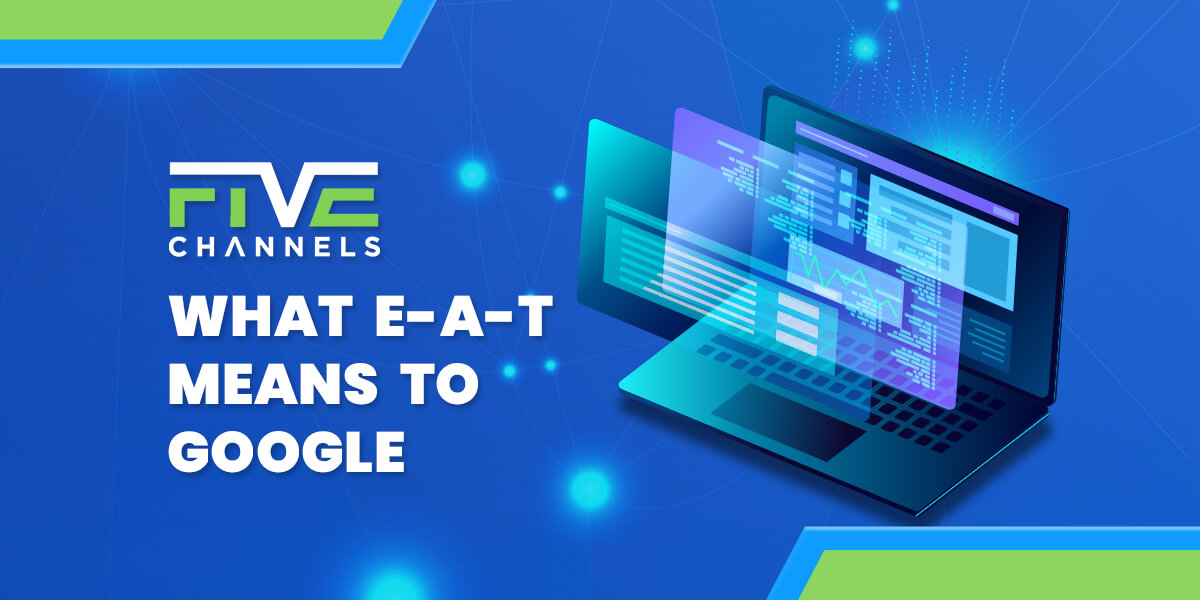 What is the Google Algorithm for SEO?
Google's algorithm for SEO is constantly changing and evolving, so keeping up with the latest trends and strategies can feel overwhelming. If there were one thing we feel it's important that you know it's this.
Be aware that Google looks at a combination of factors when determining how to list sites in its search results. These factors include the quality of content, metadata, and external links.
By focusing on creating quality content and building strong external links, you can ultimately increase your chances of ranking higher in Google's search engine results. It's also important to update your website's metadata and keywords frequently.
Understanding the Search Quality Rater Guidelines
Before we dive into the E-A-T principle, it's helpful to know that this all comes from Google's Search Quality Rater guidelines.
These guidelines are an essential part of Google's algorithm for SEO. They help Google to understand user intent and deliver the most accurate results. Similarly, Google uses SQR guidelines to evaluate websites based on their relevance and quality.
All websites must comply with Google's standards to rank in Google search results. Google's SQR guidelines provide criteria that Google uses to assess the usefulness, trustworthiness, and accuracy of websites.
Additionally, they outline best practices to follow to maximize a website's ranking potential. By following these guidelines, you can improve your website's user experience and build trust by providing clear and accurate results.
E-A-T and Google: What to Know
So, what does E-A-T stand for exactly? It stands for expertise, authority, and trustworthiness. It's not one of the over 200 ranking factors. However, it is an important factor in getting your website to rank on Google's search engine.
Likewise, it's important to know that E-A-T has become increasingly important to Google over recent years. To ensure their users receive the best possible content, they've made lots of updates focused on ranking E-A-T content higher.
Understanding E-A-T and understanding how it fits into your SEO strategy is essential for any website that wants a competitive edge in organic search results. Here's a brief breakdown of each component of E-A-T.
Expertise
E-A-T is all about building trust with your target audience and showing off that you have the experience to be an expert in your field. Simply put, when it comes to SEO content these days, expertise trumps lots of other factors (especially in the world of fake news).
Basically, E-A-T takes into account the expertise of the person behind a website's content, be it an author, reviewer, or creator. By having a reputation for high E-A-T scores in your field, you can assure search engines that you are a reliable expert who provides quality information.
We'll dive into how to demonstrate your expert expertise below, but know that demonstrating expertise requires you to highlight your author's legitimate credentials.
Authoritativeness
In terms of E-A-T, authoritativeness refers to a website's credibility, a kind of verification that someone has reviewed and verified the accuracy and quality of the site's content.
It takes into account both external signals such as third-party reviews or awards as well as internal signals like the author's experience and qualifications.
After all, achieving the status of an expert is a great indicator of success, but it's only the start to truly becoming an established authority in your field. You also need to make sure your brand is associated with relevant topics.
This means having other experts and influencers notice your expertise and referencing you as a source of information; essentially, gaining a degree of authoritativeness in your niche. When this happens, you'll experience the full rewards that come with being a leader in your vertical.
Trustworthiness
Trustworthiness is something that matters a lot when it comes to Google rankings. It's more than just expertise and authority.
That's why it's so important to take delighting your customers seriously, and address complaints quickly before they have a chance to turn into negative criticism. If you're operating in the US, make sure you sign up for the Better Business Bureau.
It also pays to request kind, positive reviews from your clients on other platforms like Trustpilot, Facebook, and Google My Business. The more positive reviews you can show, the better your chances of achieving higher rankings on Google.
There are several ways in which website owners can promote trustworthiness:
Have clear contact information for users to get in touch directly
Link the site to a physical location
Have terms and conditions visible to users
Make sure your domain is secure by employing HTTPS encryption
Have a privacy policy displayed on the site
Include comprehensive product specifications and safety advice regarding any products you sell
By understanding how to make your site trustworthy, you will instill trust in your customers and build loyalty over time.
How to Demonstrate Expertise to Google
So, you know that E-A-T starts with expertise, but how can you demonstrate your expertise online?  By doing the following:
Creating content that is helpful and valuable
Developing quality links from sources Google trusts
Having a well-thought-out presence on social media
To achieve this, you'll need to create content that answers relevant questions about the topic through thorough research and analysis. Use authoritative sources like published studies, respected experts, and reputable companies. Be sure to cite these sources when necessary.
Once you have created content of high quality, use social media platforms to spread your message and demonstrate how knowledgeable you are on the subject.
These two steps together should demonstrate your expertise enough for Google to recognize it in its algorithms.
How to Demonstrate Authoritativeness to Google
To show Google you are an authoritative source, there are some simple steps you can follow. First and foremost, focus on the quality of your content. Make sure to include the following features in all of your content:
Timely topics
Well-researched content
Accurate information (including up-to-date statistics)
Next, link to other relevant sites which have established authority too. This will demonstrate to search engines that you're well-connected and knowledgeable within a certain field. It also shows them that you're directing your users to other authoritative sites.
Lastly, when constructing content, be sure to use keywords specific to your site. This is how Google will pick up on your topic and enhance the visibility of your business online.
How to Demonstrate Trustworthiness to Google
A keyway to show trustworthiness is to secure your website using secure socket layer (SSL) encryption. This encryption helps provide a safe and secure experience for users visiting your website, which shows Google that your site is secure.
Additionally, make sure the content on your website is original and up to date. Duplicate content signals a lack of trustworthiness to both users and search engines alike.
It also helps to supply quality backlinks including references or other sources of information. This demonstrates to Google that you have appropriate connections with trustworthy sites.
Lastly, if you are generating reviews on online platforms make sure those reviews are only from legitimate customers who you can verify. Never pay for fake reviews as this is a big no-no when it comes to E-A-T and SEO.
How to Develop a Great Google SEO Strategy
By implementing effective SEO tactics, your business can ensure that its website's visibility and authority continue to grow within search engine rankings. Over time, this pushes you higher on the list of search results.
How can you do that while ensuring you're creating E-A-T-focused content? Here are a few tips to help you get started.
Talk About Your Credentials
It's important to talk about your credentials if you're trying to adhere to E-A-T. This is because it helps build trust with potential customers. When customers feel that they can trust what they are reading, they are more likely to click on a link and take action.
When you talk about your credentials in a non-arrogant way, you give yourself credibility and your business's website receives a bottom-line boost when it comes to SEO. Not sure how to straddle the line between humble and boasting?
Posting about any awards or certifications you may have earned, providing customer reviews and ratings, or even citing expert references are all great ways to ensure you're adhering to the E-A-T principle and improving your SEO ranking.
Create High-Value Content
What's high-value content? It is content that is:
Informational
Well-researched
Organized thoughtfully
Focused on search intent
It should also be easy to read and understand. Additionally, try to provide new information with each post or page you put out to generate more interest among readers.
Our top tip here? Try collaborating on posts with thought leaders in your industry. Avoid competitors but reach out to people who can add value to your content. Collaboration with thought leaders helps to establish trust and credibility, which is beneficial for SEO purposes.
Fact-Check Your Content Regularly
Fact-checking your content helps ensure that it is accurate and up to date. Over time, this can help increase its search engine rankings in results generated by Google. Remember, Google loves to rank accurate, trustworthy content.
Taking some time to consistently review the facts in your content will make sure visitors don't receive false information when they click on your web pages. It'll also likely help build trust with readers for times ahead.
Improve Your Online Reputation
Reputation management involves monitoring and responding to any negative customer feedback while amplifying positive reviews and customer stories. This enables you to maintain consistently truthful messaging across the web.
Additionally, staying on top of customer reviews on relevant platforms like Google My Business, TripAdvisor and Yelp will help manage what your customers are saying about your business online.
All in all, focusing on improving the customer experience and building a good online presence can provide a real boost to your SEO strategy as well as ensure the long-term success of your brand and its reputation.
Optimize Your Author Profiles
Creating great author profile pages with detailed information about you and why you're writing content can help boost the search engine optimization of your website and categories.
Sure, optimizing the profile page to include keywords related to your topic that are likely to pop up in search engine queries can help drive more traffic to your website. However, it's also a great way to build credibility and creates brand recognition.
Use author profiles as a way to demonstrate your expertise and authoritativeness. Talk about your credentials naturally and why you are a trusted source for this information. This will all help you beat the Google algorithm for SEO.
Get Help With SEO
At Five Channels Marketing, going above and beyond Google's best practices for SEO is one of our main goals. Our team understands the Google algorithm for SEO inside-out and is keenly connected with industry standards.
We provide stellar marketing strategies to customers from different sectors around the world. The best part? You get to enjoy no long-term contracts and several services that help maximize the quality of traffic, leads, and sales flowing to your website.
If you want to take your online outreach to the next level, get in touch with us today for a free digital marketing review.
Owner and Chief Marketing Officer, Jason Hall, and his team specialize in creating brand awareness / traffic and lead generation / marketing funnel and conversion optimization, while utilizing the appropriate marketing channels available within your industry. With diverse clients throughout the world, Jason's team is well connected within many industries to assist with your marketing strategies. With no long term contracts and various levels of service, Jason's team will increase the quality of your online traffic, leads, and sales.
Free Website Audit Tool
See how well optimized a web page, landing page, or blog post is for an exact keyword or phrase
About the author...
Located in the heart of the Emerald Coast - Destin, FL, founder and Chief Marketing Officer, Jason Hall, and his team specialize in creating brand awareness / traffic and lead generation / marketing funnel and conversion optimization / and PR campaigns, while utilizing the appropriate marketing channels available within your industry.
With diverse clients throughout the world, Jason's team is well connected within many industries to assist with your marketing strategies. With no long term contracts and various levels of service, Jason's team will increase the quality of your online traffic, leads, and sales.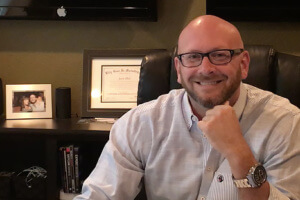 Request a digital marketing strategy session today and we'll show you what you've been missing!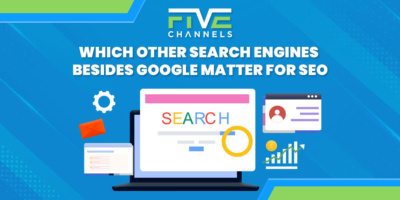 Are you struggling to improve your online presence and boost your website's SEO? Google is the most popular, but optimizing…