As the years go by, the size of the digital advertising industry relative to traditional advertising continues to grow. Even if you look at only the United States, the digital advertising agencies industry generates over $31 billion yearly. More than 100,000 people in the United States work at one of over 8,000 digital advertising agencies in the country.
As technology continues to generate new tools, there are many new types of marketing strategies. As the business world gets more competitive, company leaders are experimenting with various digital marketing strategies. As a result, keeping up to date with the latest trends is vital if you want to stand out from your competitors.
So, what are some of the most promising marketing strategies you can try? Let's go over what marketing strategies you need to focus on as newer and newer technologies and strategies become available.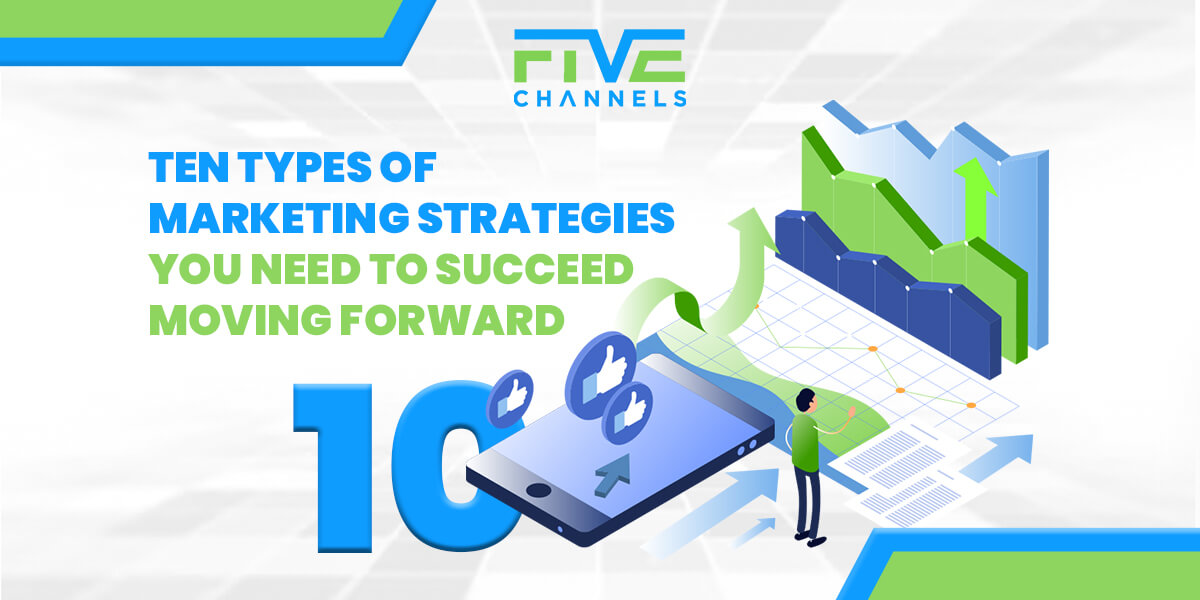 1. Exploring Marketing Practices with Chatbots
You have probably noticed that you are running into more and more chatbots. This is the natural result of chatbot technology improving in the last couple of years. In fact, many people talk to modern chatbots without ever realizing they are not speaking with a real person.
There is a long history of making fun of low-quality chatbots, but those days now seem to be behind us. Many experts expect artificial intelligence to be part of the business model of almost every company.
There are many applications for modern chatbots. For example, a chatbot can initiate a conversation with a user visiting your website. You can also have a chatbot ready to answer common questions about your company or product.
2. An Insight Into Marketing Tactics for Social Media
Social media has become an increasingly important battleground for digital marketing every year for over a decade. Some assume that social media must decline in popularity due to how long it has been such a big deal. However, social media platforms are continuing to gain more and more traction.
Anyone waiting for this trend to reverse so that they can go back to traditional marketing will need to come to terms with what looks like the permanent role that social media will play in our economy.
Most businesses now have at least a business page on Facebook or another social media platform. However, new social media platforms are making it big all the time.
Many businesses take a long time before competing for audiences on newer social media platforms. That means that there is less competition in those spaces.
Consider making a business page on the biggest social media platforms that your company is not yet on. Look into Facebook, Instagram, TikTok, Snapchat, Twitter, and LinkedIn to start.
It might be a good idea to simultaneously build up a single page on a single platform. Then, you can feel out each social media platform for a few weeks before deciding whether it is worth investing in for your business.
This way, you do not have to keep cultivating social media pages on platforms that are not doing anything for your company. However, the strategy will undoubtedly help you find whichever social media platforms will help you get the most traction.
3. A Closer Look at Video Content Marketing
We have also seen an increasing role in video content marketing for several years. However, we are now reaching a point where other kinds of marketing are falling behind the video.
Many marketing messages can be delivered in video form or any of a wide variety of other conditions. However, it is often best to use a video format for your marketing messages when you have the option.
People absorb much more information from videos than from lines of text. People are attracted to movement and find videos much more engaging than most other forms of marketing.
On top of that, many of the latest social media platforms provide a space for video content rather than text or even images.
Consider focusing on video content marketing. Your new social media platform pages will provide you with many places to test new video content, which can allow you to experiment with presenting your company in different ways to different audience.
4. Embrace Marketing Practices for Page Speed
These days, most people are unwilling to wait for a slow web page to load. Even if you convince someone to click on your link, you will not get anything out of it if they decide to leave because it takes too long to load. For that reason, you may need to focus more on loading page speeds than you have in the past.
This applies no matter what demographic your typical customer belongs to, but doubly so if you appeal to younger audiences.
There is an unfortunate tension between the loading speed of your pages and an emphasis on video content marketing.
Video content marketing uses much more data than images or text. Because this kind of content contains so much more data, it causes web pages to load much more slowly.
In general, you can help your pages load as fast as possible by reducing how much data each page needs. For some pages, that can mean leaving off all video content. If you have a page specifically for a piece of video content, then you can try to simplify it in other ways.
Avoid pairing your videos with multiple other videos on the same web page. Instead, set up your system so each page can load quickly and direct people to other pages they might want to look at next.
Instead of having multiple videos on the same page, you can have one video along with thumbnails of other videos you might want your audience to watch. This way, you can focus on video content while helping your pages load as fast as possible.
5. A Renewed Focus On Email Marketing
Some people are shocked to see email marketing on a list of marketing strategies for 2023. The conventional wisdom is that email marketing was popular many years ago, but now it is too overdone to have a significant effect.
However, because this idea is so common, there is less competition in the email marketing space. In a few years, people will probably have focused much more on email marketing again, and people will get tired of it.
For now, email marketing has become a new digital marketing strategy again.
However, the most effective modern email marketing combines this traditional approach with newer techniques.
In the past, companies often sent out every marketing message to everyone on their email list. These days, you might want to focus on only sending emails to people you think will be happy to receive them. After all, if you send out too many messages and annoy people, they may unsubscribe, so you stop emailing them.
6. Mobile-Friendly Marketing Strategy Options
In the past, most people used computers to access the internet. As a result, many businesses got used to catering to consumers using computers.
However, more and more people are using their phones as their primary way of accessing the internet. We are now at a point where alienating mobile users means alienating more than half of the population.
To focus on mobile users, you must ensure that your web pages look right on mobile phones. Many web pages look fine on computers but are impossible to navigate on mobile phones. You must go out of your way to ensure users of all kinds can access your web pages easily.
7. B2B Marketing Strategies With Direct Mail
Direct mail marketing might sound even more old-fashioned than email marketing. However, it is essential to remember that most companies did not receive the same flood of junk mail that some residential consumers did. In fact, receiving physical mail at the workplace can feel like a novelty.
When it comes to marketing to other businesses, sending a physical note can make a connection in a way that people rarely experience these days. Putting extra time into a personal letter can help the recipient feel like they are the focus of special attention. This can make people more willing to hear you out and engage with whatever message you send through the mail.
8. B2C Marketing Strategies for SEO
These days, search engine optimization is probably more critical than at any other time. Many businesses are deciding to focus on SEO if they want to keep finding new customers.
Some customers go to Google first when they want to find a company to provide them with a new product or service they are interested in. The companies that appear at the top of search engine results enjoy huge advantages when it comes to organic growth.
Consider investing in SEO services. If you prefer to manage it independently, you can find many sources to guide you through improving your SEO.
9. Create Value With Content Marketing
As much as marketing rules continue to evolve, one thing almost always stays the same. If you provide genuine value for your audience, you will have a much higher chance of business success. Content marketing continues to be a disproportionately powerful digital marketing method for people with real insights to share.
Every industry understands many things that its customers do not. Prospective customers often ask the same few questions about the industry and products or services.
You can answer these questions in advance with a blog post. By answering genuine questions that potential customers have, you can provide value to them before they provide anything in exchange. This act of goodwill can foster trust and encourage people to engage more with your content.
When they decide to buy something from your industry, they will be much more inclined to do so through your company. After you provide so much valuable knowledge, some people feel it would be fair to become a customer.
10. Experiment With Many Tools
In the past, it was more common for successful companies to make it in the marketing world with a single focused strategy. However, technology allows us to access more new digital marketing technology than ever.
From artificial intelligence to new social media platforms, there are almost too many traction channels to keep up with. However, this may mean that 2023 becomes known as the year when more companies embraced eclectic marketing strategies.
In many cases, it is almost impossible to know in advance which of several marketing techniques will provide the best results. With more and more available marketing options, it may be the cheapest to figure out which option will give the best results by testing it.
By experimenting with many strategies and then keeping the ones that work, you can find out through experience which traction channels are successful for your company.
Know the Most Effective Types of Marketing Strategies
As technology and the business world continue to evolve, there are more types of marketing strategies out there than ever before. On top of that, more and more companies are embracing a wide variety of marketing strategies. Experimenting with the latest marketing tools will help you find the ones that can most contribute to your company's success.
To learn more about how to take your marketing to the next level, reach out and get in touch with us at any time.
Owner and Chief Marketing Officer, Jason Hall, and his team specialize in creating brand awareness / traffic and lead generation / marketing funnel and conversion optimization, while utilizing the appropriate marketing channels available within your industry. With diverse clients throughout the world, Jason's team is well connected within many industries to assist with your marketing strategies. With no long term contracts and various levels of service, Jason's team will increase the quality of your online traffic, leads, and sales.
Free Website Audit Tool
See how well optimized a web page, landing page, or blog post is for an exact keyword or phrase
About the author...
Located in the heart of the Emerald Coast - Destin, FL, founder and Chief Marketing Officer, Jason Hall, and his team specialize in creating brand awareness / traffic and lead generation / marketing funnel and conversion optimization / and PR campaigns, while utilizing the appropriate marketing channels available within your industry.
With diverse clients throughout the world, Jason's team is well connected within many industries to assist with your marketing strategies. With no long term contracts and various levels of service, Jason's team will increase the quality of your online traffic, leads, and sales.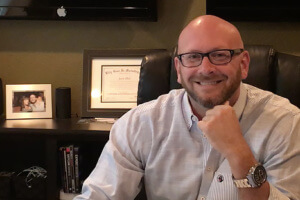 Request a digital marketing strategy session today and we'll show you what you've been missing!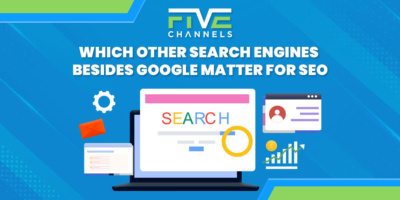 Are you struggling to improve your online presence and boost your website's SEO? Google is the most popular, but optimizing…