Worldwide digital ad spending is projected to top $375 billion in the next 12 months. Overall growth slowed down this year. Despite that, plenty of industries increased their digital ad spending.
That trend is likely to continue over the next year. More businesses will move to eCommerce or shuffle funds from traditional ads.
What does that mean for your business in Destin, Florida? It means you need to understand the ins and outs of digital advertising, including pay-per-click.
What is PPC advertising and how does it work? More importantly, what can it do for business owners in Destin? This guide has all the answers.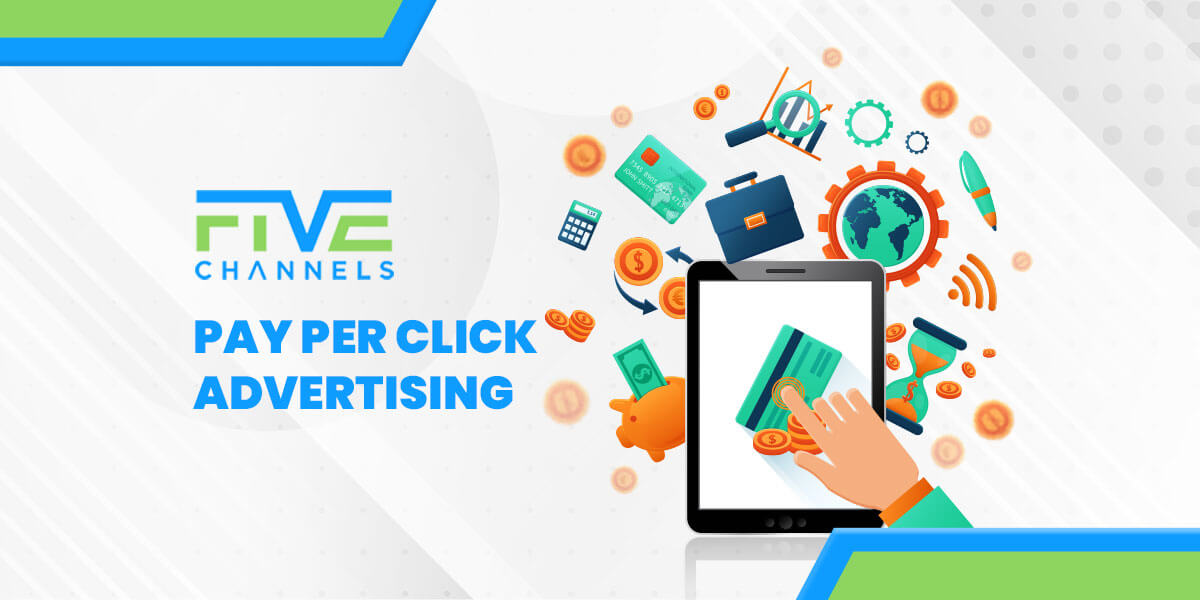 Defining PPC Advertising
Before delving into the benefits of PPC advertising, it's best to define the term. What are people talking about when they mention PPC?
"PPC" stands for pay-per-click. This means you pay for the ad when someone clicks on it. So, the term actually refers to the payment model.
As a result, there are plenty of "types" of PPC ads. You're likely familiar with most of them:
– Social media ads, like Facebook ads
– Google search ads
– Amazon ads
– Display ads on various websites
The list goes on. Not every website uses the PPC model. You may find sites that use more traditional payment models or charge for the number of impressions.
How Does PPC Advertising Work?
Although there are other payment models, PPC is the most common models. Most PPC advertising works in a similar way.
You'll need to create an ad within the system. You'll then set the budget for your campaign, along with other parameters. This includes your target audience, start and end dates, and even frequency and timing of ads.
You'll then bid on available ad spaces. Most bidding is automated, since it needs to happen in nanoseconds. The process largely relies on artificial intelligence.
The AI will assess an available ad space against your ad parameters. If it's a good match, then the AI will bid on the space using your budget information.
If you win the placement, the ad runs. If the user then clicks on the ad, you'll pay the amount that was bid on the space. If the ad doesn't get clicked, then you don't pay.
What is PPC Advertising's Benefit for Business?
PPC ads are one way of creating paid traffic to your website. The right advertising strategy can help you in quite a few different ways.
First, PPC advertising can make your brand more visible. People may see your ads in their feeds on social media. Later, when they're researching a product, they see your company website or blog content come up.
Since they recognize the name, they click on those search results instead of others.
A good PPC ad can generate traffic on its own, though. You can use PPC to target specific user demographics. You can also use it to generate leads, as you can gather information about the people who are clicking the ad.
Some people may fill out a sign-up form or send you an email when they arrive on a landing page after clicking an ad. You can then follow up with them. Some people may even make a purchase.
If the user lands on the page, then navigates away, you can still get valuable information. You may even be able to retarget them with another PPC ad. A different offer may help this person take the leap and convert.
Increased Traffic and Better SEO Performance
Paid traffic can also help your search engine rankings. As more traffic heads to your site, most search engines will recognize the page is popular.
That encourages their web crawlers to index the site more often. Increased traffic also suggests social proof, which can help you rank higher in the SERPs.
Increased traffic can become self-reinforcing. As more people head to your site via your PPC ads, the bump in traffic increases your SEO ranking. That, in turn, drives more people to your site.
PPC ads can work in tandem with your SEO on search engine results pages as well. Some keywords are difficult to rank for, because everyone in your industry is competing for them. Something like the keyword "pizza" is very tough for a small, local pizza shop to rank for.
PPC ads can help you make sure you still have a presence on Page 1 of the search results. If your ad is high quality and your bid is high enough, you may get your ad placed above even the top spot in the SERPs.
Many people knowingly click ads on these pages. Often, that's tied to brand recognition. They've heard the name and recognize it, so they click the ad.
This can increase your paid traffic, especially for keywords you're unlikely to rank for. It also improves brand visibility and awareness in these situations.
How Can Destin Business Owners Use PPC Advertising?
PPC is common, but it also has a reputation as being a poor investment. PPC ads are usually inexpensive, but if you're bidding at prime time or for a hot keyword, then you may find you end up going over your budget.
More than that, though, some marketers don't find PPC ads effective. They rank other methods much higher for generating leads and conversions.
If you're using PPC ads to generate traffic and its associated benefits, then this may not be as much of a concern. PPC advertising, when set up the right way, can be quite effective.
How can Destin business owners make sure they're getting the most out of their PPC dollars? You'll want to pay attention to the following factors.
Create Quality Ads
You've likely seen plenty of low-quality ads on websites. You may even see some of them on search engine results pages.
These ads don't generate much in the way of clicks, because most people ignore them. Users are very good at ignoring ads, so you'll need to create great ads to be noticed.
First, you'll want to think about images. Some ad placements are text-only, but an image can make the ad more appealing. If you can, bid on multimedia ad spaces, including video and images.
Next, make sure your copy is high-quality. It should entice the user to click the ad. Maybe they can get a great deal or discover something interesting if they click.
Attention-grabbing headlines and clear calls-to-action are essential to high-quality ads. Finally, make sure the ad is relevant to the spaces you're bidding on. If you sell pizza, you probably don't want to bid on spaces that are associated with skin care.
These ad placements might confuse users, as well as failing to generate much in the way of clicks.
Use Audience Targeting Tools
Next up, Destin business owners will want to make sure they're zeroing in on the right audience. Most PPC platforms offer tools to help you find the right audience.
Targeting helps you get your ad in front of the right people. If your product primarily appeals to men aged 18 to 44, then you don't want to bid much on placements that target women over 65.
Information about age, gender, occupation, and earnings can be helpful. Geographic information and data about hobbies and interests can also help you find the right people.
Knowing your audience can also help you get the message right. Suppose you sell beauty products to young women. You know this demographic often has concerns about money, so they like getting deals.
You might create a PPC ad that tells them about a sale, a discount, or even how to get a free gift. They're likely to click the ad.
You can also use retargeting tools here. Maybe someone clicked the sale ad and started adding items to the cart. When they got to the check-out page, they suddenly abandoned the cart.
It might be that they saw shipping fees and decided not to order. You can offer them free shipping in another ad by retargeting them.
Set the Right Parameters
As mentioned, it can be easy to go over on a PPC budget. Using the right parameters can help.
First, you may want to set a particular budget. Depending on the system, you may also want to allow it to bid up or down, depending on the placement.
You can also focus on certain times of day. If you run a pizza shop, then you might want to bid on more ad placements around lunch time or dinner time. If you're advertising video games, then you may have a better chance of reaching the gamer demographic at off hours.
Using these parameters can help you reach the right people at the right times. Someone scrolling at Facebook at 2am probably isn't interested in running shoes or business software. They might be interested in that pizza.
Create a Landing Page That Converts
Paid traffic is good in several ways. You probably don't want more traffic to just be traffic though. You're likely looking for leads and hoping to convert them to paying customers.
Once you've created a great ad, you'll also need to craft a good landing page. Many PPC advertising strategies go sideways because marketers forget to focus on the landing page. It's just as important as the ad itself.
The landing page is what converts traffic to leads or even customers. A good landing page helps the customer sign up for more information or even take advantage of a sale.
Think back to the beauty brand that's offering the sale. The landing page where the user arrives after clicking the ad tells them it's the biggest sale of the season. They can get up to 70 percent off using a discount code.
Then there's a button that entices the user to "shop now."
This landing page is designed to convert. Other examples would have people register for a webinar or exchange contact information to get access to an exclusive report. In this way, you can turn paid traffic into leads and sales.
Work with a PPC Advertising Team
If you're not getting the results you want from PPC or you're not sure how to set up a good ad campaign, it might be time to get in touch with the experts.
A PPC advertising service in Destin, can help you find the right PPC strategy for your business. With their help you can create high-quality ads that convert, as well as find the right channels and target the right people.
Capitalizing on Local Search
Another avenue PPC advertising can help Destin business owners with is local search. In recent years, people have started using more "near me" searches.
Many people want to buy local if they can. This is obvious for the restaurant industry, as people may want to order pizza from the closest place, so it's delivered hot and fresh. They may also be looking for local service providers, such as roofers, real estate agents, or dentists.
If you provide any of those services, you want to capitalize on this trend to local search. Most people recommend local SEO to help.
PPC ads can support local SEO. If you're in a large city, there might be hundreds of real estate agents. Even local keywords could be quite competitive.
PPC ads can help you get your name and face in front of people who are searching properties in your local area. If they've seen your name around town, then they might click the ad.
This is an excellent way for Destin business owners to drive more traffic to their sites. It also builds brand recognition and visibility.
Get the Destin Marketing Help You Need
This guide hopefully helped shed some light on what PPC is, and why PPC ads are important for your Destin business.
Are you a Destin business owner looking to take your marketing to the next level? Get started with a free digital marketing review. Expert insights could help you achieve more marketing success.
Owner and Chief Marketing Officer, Jason Hall, and his team specialize in creating brand awareness / traffic and lead generation / marketing funnel and conversion optimization, while utilizing the appropriate marketing channels available within your industry. With diverse clients throughout the world, Jason's team is well connected within many industries to assist with your marketing strategies. With no long term contracts and various levels of service, Jason's team will increase the quality of your online traffic, leads, and sales.
Free Website Audit Tool
See how well optimized a web page, landing page, or blog post is for an exact keyword or phrase
About the author...
Located in the heart of the Emerald Coast - Destin, FL, founder and Chief Marketing Officer, Jason Hall, and his team specialize in creating brand awareness / traffic and lead generation / marketing funnel and conversion optimization / and PR campaigns, while utilizing the appropriate marketing channels available within your industry.
With diverse clients throughout the world, Jason's team is well connected within many industries to assist with your marketing strategies. With no long term contracts and various levels of service, Jason's team will increase the quality of your online traffic, leads, and sales.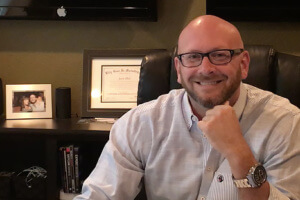 Request a digital marketing strategy session today and we'll show you what you've been missing!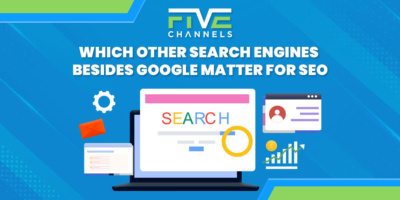 Are you struggling to improve your online presence and boost your website's SEO? Google is the most popular, but optimizing…