Would you like to improve where your website lands on search engine results pages? If so, there are so many different ranking factors that are going to play a big part in it.
External links, better known as backlinks, prove to be one of the most important factors of all. The more backlinks you're able to get for your site, the higher up it'll land on SERPs.
One great way to build up backlinks is by putting together guest posts and finding a way to get other sites to publish them for you. These guest posts can work wonders for your SEO marketing strategy, and maybe more importantly, they can also work wonders for your brand as you set out to try to turn yourself into a trusted authority within your specific space.
So, how exactly will guest posting help you with branding and allow you to build up your authority within your industry? Find out below.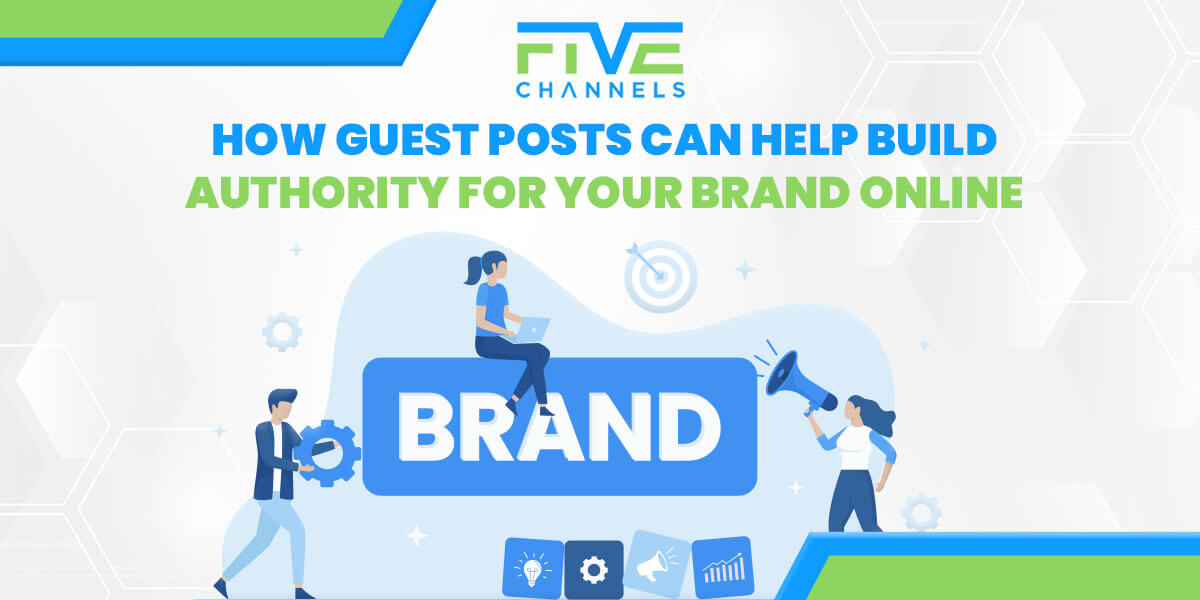 First, What Are Guest Posts?
Before we take a deep dive into talking about how guest posts can help build authority for your brand, let's make sure you know what guest posts actually are. It'll ensure that you're using them to your advantage in the right way from the start.
Guest posts are any posts that you create that are then posted on websites other than your own online website. More often than not, these guest posts will feature your name, the name of your brand, and a link back to your site.
Ideally, guest posts will appear on other websites that specialize in creating the type of content that you'll be coming up with. It'll increase the chances of your content catching the eyes of people who could potentially be interested in what your brand has to offer.
You'll also want to aim to try to have guest posts appear on sites that Google considers to be authoritative. It'll make any backlinks to your site that might appear on these sites more valuable in the long run.
One final thing that you should know about guest posts is that you'll need to be proactive about offering to create posts for other sites. Many sites will allow you to guest blog for them, but it's going to be up to you to inquire about the guest blogging opportunities they have to offer.
Ways Guest Posts Will Build Authority for Your Brand
Now that you know a little more about guest posts, you're probably starting to see why it's so important for you to create them on behalf of your brand. It's going to be challenging to get your brand's website to the top of SERPs without getting your fair share of backlinks via guest blogs.
However, it's worth pointing out that guest blogging is going to do so much more than just make your site look better in the eyes of Google. It's also going to help your brand build authority online. Here are the ways that it'll do it.
Exposes Your Brand to an Established Audience
It used to be relatively difficult for people to set up websites, but it has become easier than ever before in recent years. It's why there are more than 1.5 billion websites on the internet today.
Because there are so many websites on the Web, it can be difficult building up an audience. This will be especially true when you're just starting a new brand.
Guest posting can help you get over this hurdle by exposing your brand to an audience that's already established. This alone will give your brand at least some authority and make it look like a bigger deal than it might already be.
As your brand grows, guest posts will also help expose it to new audiences all the time. You'll be able to spread the word about your brand with every new guest post that you're able to get published on another site.
Makes You Look Like an Expert in Your Field
If you were sitting in a classroom and your teacher brought in a guest speaker to talk about a particular topic, would you trust what that guest speaker had to say from the start?
Some people might be skeptical, but the simple fact that a teacher was giving this guest speaker a platform would be enough to get most people to trust them to some degree. They would naturally assume that they knew what they were talking about, and they might even look at this speaker as an expert in their field.
You're going to get the opportunity to play the role of the guest speaker when you write guest posts. The other sites that you guest blog for, meanwhile, will play the role of the teacher in the aforementioned scenario. They'll be vouching for you, even if they don't know you all that well, and making you look like an expert to others.
This is arguably the biggest benefit of writing guest posts for your brand. If you're able to get enough of them under your belt, you can essentially transform yourself into an expert in your field and become a trusted source.
Gives You a Chance to Show What You Know
If you're lucky enough to get the chance to write guest posts for other websites, you should do more than just play the part of an expert in your field. You should go above and beyond to prove to people that you are an expert in your field based on what you know.
Regardless of which topics you choose to write about when you guest post, you should go all out and give people the impression that you know what you're talking about. You should be able to accomplish this goal by doing more than enough research on the topic you're tackling and writing in a clear, coherent fashion.
You can leave a positive impression on all the people who read your guest posts by giving them the high-quality content they're looking for. You can also guarantee that you'll be asked to guest blog again by taking this approach.
Allows You to Connect With More People
You don't necessarily need to do this with every single guest post, but if you'd really like to make an impact, you should strive to connect with other people after they're published.
A good way to do this might be by visiting your guest posts every so often to see what kind of feedback they're getting. If people are leaving comments on them, you can then respond to these comments directly to create connections with people who might be interested in your brand.
You might not receive responses to all the comments you send in other people's directions, but these comments will show your commitment to your guest posts and your brand as a whole and make you look even more legitimate to other people.
Directs People Back to Your Website
If people really like what you have to say in your guest posts, they're not just going to read them and move on. They're going to head over to your website to see what else you have to say there.
When they do this, it'll help your site get more organic traffic than it would otherwise. It'll also give you another opportunity to wow people while they're poking around on your site and seeing what your brand brings to the table.
As long as you keep your site stocked with high-quality content, you'll be able to continue to show people what an authority you are in your space. It'll bode well for your brand's reputation and drum up more interest in it overall.
Provides You With Exposure on Social Media
Many of the websites that accept guest posts won't just publish them and leave it at that. They'll also sometimes post links to their guest posts on social media to drive more traffic to them.
This will work out even better for your brand. You'll then be getting exposure both on another website and on that website's social media platforms. It'll feel like you're getting another branding opportunity entirely.
You will, of course, need to give other sites every reason to post links to your guest posts on social media in the first place. The more engaging your guest posts are, the more likely they are to end up on other sites' social media feeds.
This could be an added bonus when it comes to building authority through guest blogging. It could open you up to an even larger audience than you originally thought possible.
Builds High-Quality Backlinks for Your Website
You want everyone out there in the world to view you as an authority within your brand's space, but at the end of the day, search engines will be the things you'll want to impress the most with your guest posts.
As time goes on and you're able to build up a collection of backlinks, Google and the rest of the search engines will start to see you in a more favorable light. They'll begin to get the impression that you're an authority and that your brand deserves more love as far as SERPs are concerned.
You'll be amazed to see how much easier it'll be for you to improve your brand's SEO when you have guest posts doing a lot of the dirty work for you. It'll make all the time you'll have to invest in them well worth it.
How to Make the Most of Guest Posts
At this point, it should be easy to see how effective guest posts can be when it comes to building authority for your brand online. You should be ready to run right out and start to solidify guest blogging opportunities.
Before you do, you should be ready to make the most of all the guest posts you write for other sites. Here are some of the ways that you can do this:
Look for high-authority sites in your field that accept guest posts
Connect with the owners of sites to speak with them about guest posting and ask if they have any particular topics you should cover with your guest posts
Aim to create the highest-quality content possible when guest blogging
Work at least one or two backlinks to your site into guest posts
Be on the lookout for guest blogging opportunities at all times and try not to turn down too many of them
You might also want to get yourself into the habit of posting any guest posts you're able to get published on your own social media accounts. This will show those that are following you that your brand is gaining momentum within your field and getting noticed by other sites.
It's yet another way in which guest posts can help you build authority for your brand online in no time. You'll wonder why you didn't start guest blogging so much sooner when you begin to see the results.
Get Help With Getting Guest Posts Off the Ground
Do you want to learn more about how to use guest posts to build authority for your brand? We can speak with you more about making a stronger guest blogging push.
We can also provide you with a digital marketing review so that you're able to take all the right steps with regard to establishing your brand online and helping it to grow over time. Contact us now to get insight into what you should be doing to take your brand to the next level.
Owner and Chief Marketing Officer, Jason Hall, and his team specialize in creating brand awareness / traffic and lead generation / marketing funnel and conversion optimization, while utilizing the appropriate marketing channels available within your industry. With diverse clients throughout the world, Jason's team is well connected within many industries to assist with your marketing strategies. With no long term contracts and various levels of service, Jason's team will increase the quality of your online traffic, leads, and sales.
Free Website Audit Tool
See how well optimized a web page, landing page, or blog post is for an exact keyword or phrase
About the author...
Located in the heart of the Emerald Coast - Destin, FL, founder and Chief Marketing Officer, Jason Hall, and his team specialize in creating brand awareness / traffic and lead generation / marketing funnel and conversion optimization / and PR campaigns, while utilizing the appropriate marketing channels available within your industry.
With diverse clients throughout the world, Jason's team is well connected within many industries to assist with your marketing strategies. With no long term contracts and various levels of service, Jason's team will increase the quality of your online traffic, leads, and sales.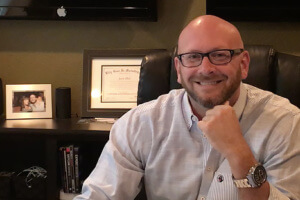 Request a digital marketing strategy session today and we'll show you what you've been missing!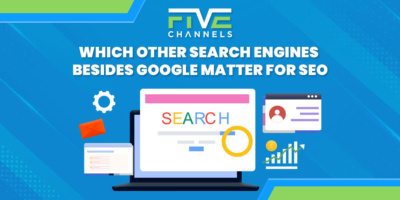 Are you struggling to improve your online presence and boost your website's SEO? Google is the most popular, but optimizing…