92% of all searches occur on the Google search engine, and 65% of customers click on pay-per-click (PPC) ads, but what about Google Ads pricing? Google Ads can serve as a fantastic way to reach new customers, but you could overspend on it if you're not careful.
Are you spending too much of your budget? If you're not sure, let's go over the possibility that you're spending too much on Google Ads.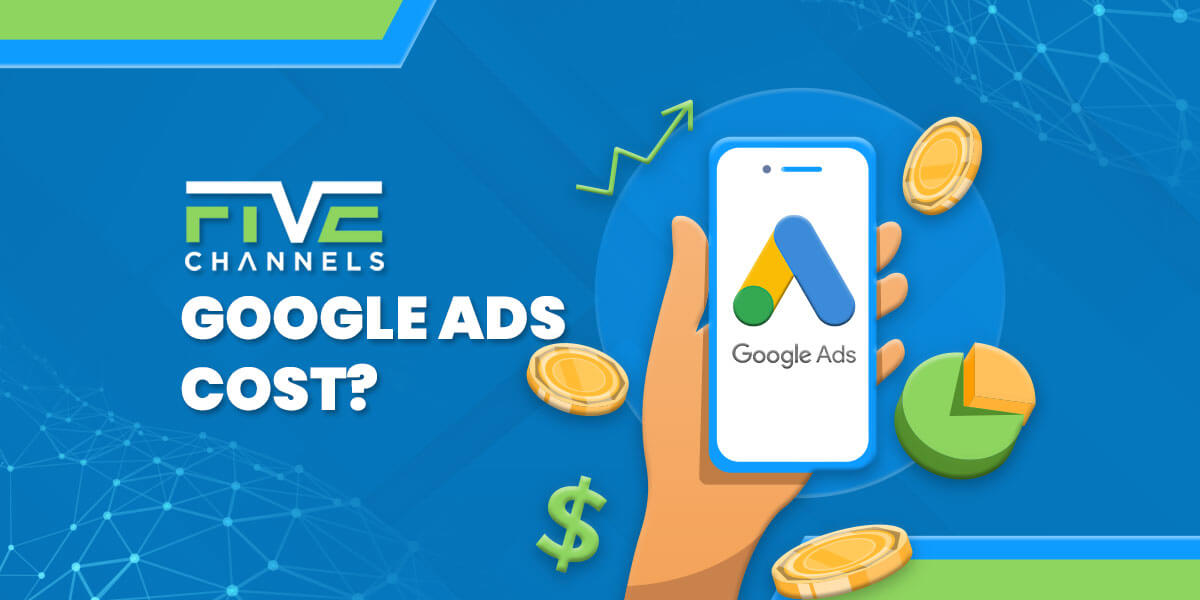 How Much Do Google Ads Cost?
As a business owner, it makes sense to want to know the cost of Google Ads. This is a common question amongst entrepreneurs, especially if they're just starting out with a paid search.
Anyone investing in online advertising would need this information to figure out how much they can afford in ads. Unfortunately, there's no straightforward dollar amount answer.
In fact, this is one of the most infuriating points about Google Ads. The answer to this question is a nondefinitive, "It depends."
Factors Affecting Google Ads Cost
One of the biggest factors affecting Google Ads cost is your industry. Consider service businesses, for instance, such as:
Accounting
Law
Real estate
These areas represent some of the most competitive industries. As a result, advertisers in these fields pay higher cost-per-click (CPC).
In the professional services space, a single client can yield an advertiser anywhere from $1,000 to $10,000. For this reason, a CPC of $50 is viable for professional service providers.
Understanding Google Ads Pricing
Advertising platforms and consumer trends fluctuate continually. As an entrepreneur, it's important to stay ahead of these trends.
You must know your niche sentiment. You must also know the cold, hard facts about what's going on in your field.
There are plenty of Google Ads examples where prices can fluctuate wildly. For instance, in the thick of COVID-19, the average CPC in the apparel field was about $1.40.
Around April 2021, the CPC for this industry dropped to about $0.70. The next month, however, the cost for apparel ads rose back up to $0.89 per click.
Keeping Google Ads Costs in Check
Google Ads works using an auction system…sort of. You must have more than the highest bid to win a Google Ads auction. Also, you won't always pay your maximum bid.
With this in mind, you probably have more questions about how much Google Ads will cost. Hopefully, we can help answer that.
We'll touch on how Google Ads picks auction winners. We'll also provide some insight into what Google Ads winners pay for each click.
Covering the Bases
The cost for Google Ads can spiral out of control easily. The biggest reason for this is that it's remarkably easy to create a Google Ads campaign.
Someone who has no idea how to work with PPC advertising can launch a Google Ads campaign. Regrettably, it's just as easy to overlook important details.
Many of the default settings for Google Ads will increase your spending on campaigns, and why not? It makes it easy for Google to make more money.
Instead of increasing Google's profits, let's look at ways you can leverage Google Ads to grow your business.
Do Things Right From the Start
When setting up a Google display ads campaign, it's critical that you exercise caution. Make it a point to review and adjust the default Google ad settings. You must also know how to earn a good quality score.
Also, when it comes to Google Ads, marketing best practices remain in play. For instance, you should understand your ideal customer before launching any marketing campaign, whether it's for organic search, SEO marketing, or PPC advertising.
Making the Most of Google Ads
With Google Ads, it's easy to cast your net too wide. In this case, you'll end up spending money on wasted clicks from users who will never buy what you have to offer.
With this in mind, it's a good idea to fully understand your ideal customer. You must identify their pain points. Likewise, you must clearly understand how your product or services fixes their problems.
With this understanding, you can create much more enticing and targeted Google Ads campaigns. More importantly, you can stop wasting your advertising spend on the wrong audience. You'll also improve your return on investment.
Advertising With Purpose
Many small businesses make a severe oversight when it comes to running Google Ads campaigns. They don't track the leads and sales that result from their advertising.
Without this information, there's no way for you to calculate your returns, nor can you perfect your campaign by prioritizing keywords that produce results.
It's critical to track conversions. You can use Google display ads conversion tracking for this purpose.
Alternatively, you can use a tool like Google Analytics. With these kinds of tools, you can tell if what you're doing with your ad campaigns works.
Maximizing Google Ads ROI
It helps to better understand Google Ads budgeting if you want to temper wasteful spending. Using the average daily budget, you can set a daily spend amount for your advertising campaign. This amount tells the Google Ads platform approximately how much you're willing to spend each day for a month.
Once you enter your daily spend amount, Google will optimize your campaign spending. For example, it will show your ads to potential buyers on days where you're more likely to receive clicks and conversions.
It might also serve your ads when traffic is higher. Likewise, the Google campaign manager might present your advertisements when it predicts a higher return on investment for your spend.
Some days, you may not spend the amount you set for the average daily budget. However, you could exceed that amount on other days.
Aside from your daily spending limit, there are a few more things you should consider to maximize your Google Ads ROI.
Ad Quality Matters
A poorly written ad can prevent you from generating a positive return on investment. This kind of ad isn't appealing or relevant to your audience.
You must write your ads to match users' search intent. If you fail to do so, you'll find that your ad campaign performs poorly.
Poor performance negatively affects your results in the Google display ads auction. If you don't get enough clicks, you'll pay a higher CPC.
Budgeting and Bidding
You can prevent overspending on your Google Ads campaign by choosing the right budget and bidding selections for your needs.
With the budgeting setting, you'll establish the average amount you want to spend every day. Google may go over this amount, but not by more than 30.4 times the daily limit.
However, you could also overspend on your campaign if you use Google's automatic bidding option. You can maintain better control over advertising costs if you use manual bidding.
Choosing the Right Keywords
Like many business owners, you may well want to prevent overspending on Google Ads. If so, you should reconsider your keywords.
For instance, you may have selected keywords that are too generic or broad. This will result in the wrong audience viewing your ads. In turn, you'll receive fewer clicks.
At the same time, you'll pay more per click. Even worse, the people who do click on your ads will never buy anything.
Nailing Match Type
It's also important for you to understand keyword match types. Overlooking this feature is a common, and expensive, mistake.
You could easily use the default broad match setting. You could also bypass the use of negative keywords. However, these two options are a sure way to pay the highest price for Google display ads while achieving the least results.
You should always avoid using the broad match feature. Instead, you should use focused keywords and phrases. You should also make use of broad match modified match types, but more on keyword match types in a moment.
Structuring Your Account
It's critical for you to have a solid structure for your Google Ads account. With a poorly structured account, it's impossible to effectively target keywords. In other words, you can't guarantee a high level of relevance between your ads and your keywords.
You should establish a good account structure from the beginning to reduce your Google Ads spend. You must consider everything, starting with your campaigns. Continue your evaluation in this area all the way to your ad extensions.
Don't Waste Your Ad Spend
Google Ads is an extraordinarily effective marketing tool. Still, it takes considerable experience and knowledge to run an effective Google Ads campaign.
Without a thorough understanding of the platform, it's easy for your marketing spend to spiral out of control. Understanding the effectiveness of your Google Ads spending is a vital part of analyzing your marketing performance.
No entrepreneur wants to waste money. Still, many companies have no idea they're spending too much on Google Ads. Once they find out, however, it's quite unsettling.
Let's look at a few key Google Ads indicators that can help you assess the value of your Google Ads spends.
Track Conversions
Conversions are one of the key metrics you must track. A conversion occurs when someone performs a desired action. These actions may include:
Organic searches
PPC ad clicks
Social media engagements
Consider an eCommerce business. A typical conversion for this kind of business is a sale. Elsewhere, a B2B company might count a conversion as when a prospect calls for information or fills out a form.
Know Your Cost Per Click
Conversions aren't free. There's no workaround around for this reality. What's more, digital marketing becomes more competitive by the day.
Before you launch a campaign, it's good practice to research PPC costs for like businesses. This information will provide you with a rough idea of how to build your budget.
It will also provide you with sensible conversion rate estimates. Furthermore, this information will enable you to pinpoint a target cost per conversion.
Track Your Google Ads Revenue
You should also monitor your return on ad spend (ROAS). This metric is the total revenue generated from your PPC advertising divided by your total spending.
Most often, retailers track this metric. However, lead generation campaigns can also use ROAS to measure Google Ads performance. In this instance, you'd assign a value for each conversion.
Overall, you'd want to maintain a ratio of better than a $1:1 (conversion). You must also factor in your non-ad spend costs for this assessment. With a ROAS of better than 1:1, you know you're making a profit.
Keyword Match Type
In addition to staying ahead of the Google algorithm, you must manage your keywords effectively. Keywords are what drive your PPC ads. You must monitor them closely.
If you think about it, you place bids on keywords for Google Ads. If you're bidding on the wrong keywords, they can cause your advertising costs to rise steeply. There are four kinds of Google keywords:
Broad match
Exact match
Modified broad
Phrase match
With broad match keywords, you give Google full control. If you don't watch your campaign closely, this choice can waste your spending.
Phrase match will show ads if your keywords are in a user's search phrase. Meanwhile, modified broad keywords are a compromise between giving Google full control and maintaining full control.
If you want to maintain full control, you'd choose exact match keywords. With this choice, however, your ads won't show up in potential relevant variant searches.
It's important to choose the right match type for your Google Ads campaign. It will affect how often your ad appears in front of potential buyers. You must choose your ad campaign keyword match type wisely if you want to get the most for your investment.
Start Getting the Most Out of Google Ads Today
Hopefully, you have a better grasp of Google Ads pricing. However, it can prove challenging to stay on top of Google's latest changes. Five Channels can help. We'll help you increase traffic, and most importantly, boost your revenue.
Please feel free to claim your free digital marketing review today.
Owner and Chief Marketing Officer, Jason Hall, and his team specialize in creating brand awareness / traffic and lead generation / marketing funnel and conversion optimization, while utilizing the appropriate marketing channels available within your industry. With diverse clients throughout the world, Jason's team is well connected within many industries to assist with your marketing strategies. With no long term contracts and various levels of service, Jason's team will increase the quality of your online traffic, leads, and sales.
Free Website Audit Tool
See how well optimized a web page, landing page, or blog post is for an exact keyword or phrase
About the author...
Located in the heart of the Emerald Coast - Destin, FL, founder and Chief Marketing Officer, Jason Hall, and his team specialize in creating brand awareness / traffic and lead generation / marketing funnel and conversion optimization / and PR campaigns, while utilizing the appropriate marketing channels available within your industry.
With diverse clients throughout the world, Jason's team is well connected within many industries to assist with your marketing strategies. With no long term contracts and various levels of service, Jason's team will increase the quality of your online traffic, leads, and sales.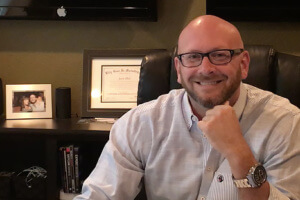 Request a digital marketing strategy session today and we'll show you what you've been missing!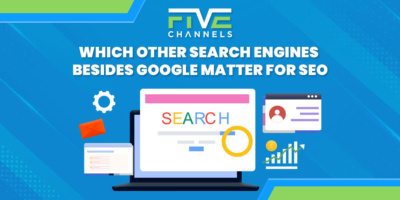 Are you struggling to improve your online presence and boost your website's SEO? Google is the most popular, but optimizing…