Every company since the dawn of time has had a marketing strategy. Whether that marketing strategy worked or not is an entirely different story.
Companies nowadays are searching for the best avenues and outlets to place their marketing when, in reality, there's no clear cut answer.
Your marketing needs depend entirely on your business and the industry you're in.
That's why it's so important to develop different ways of coming up with marketing tactics that will yield the best return on investment.
Here are several ways that you can get the wheels turning and decide what the best marketing layout is for your company's endeavors.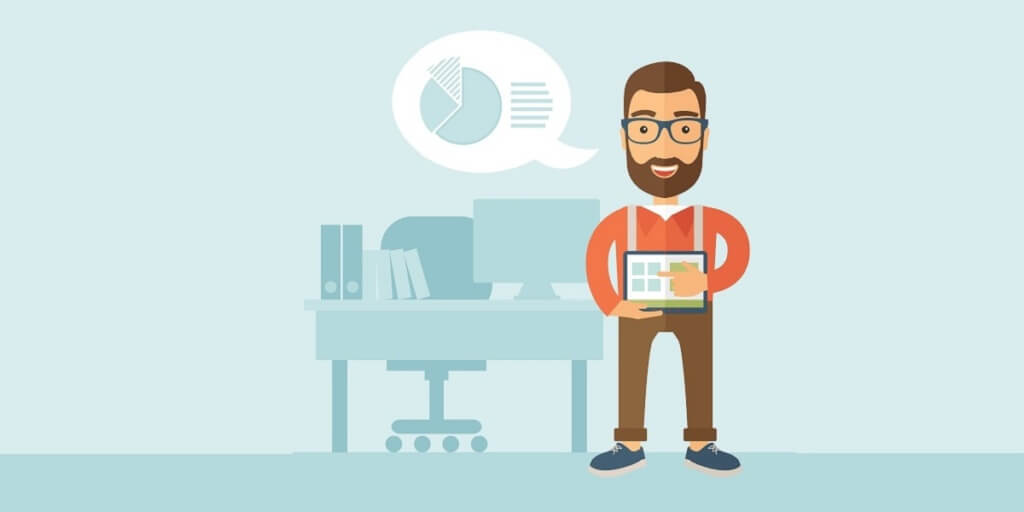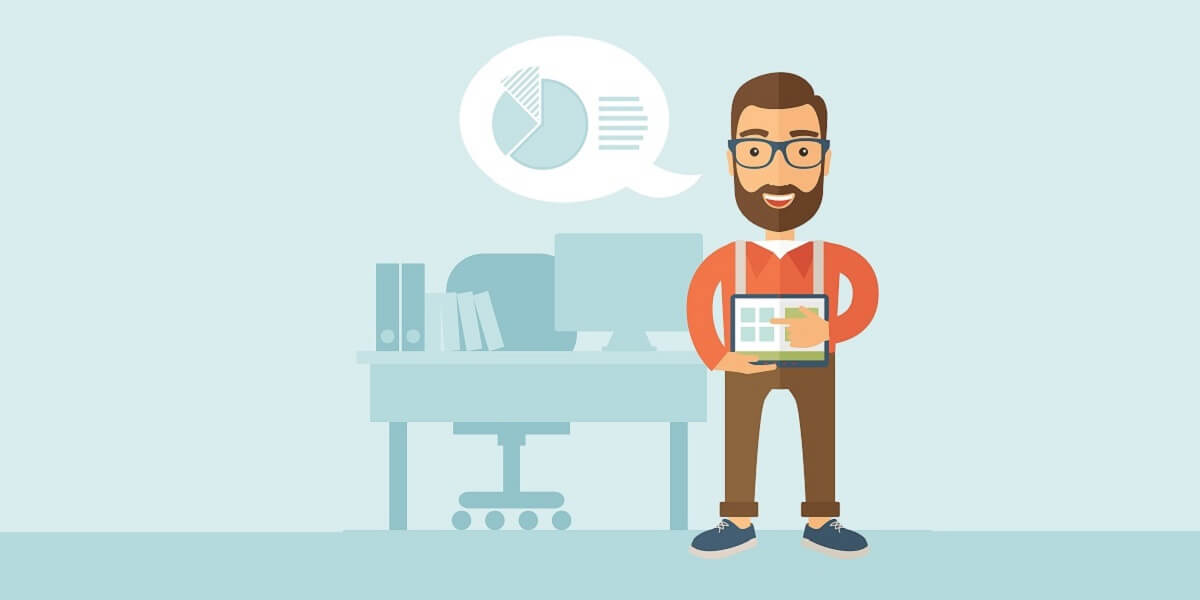 Create a Buyer Avatar
You know your products and/or services better than anyone. You can list the ins and outs of what makes your company different from your competitors.
However, can you define the buyer of your product when "everyone" is an unacceptable answer?
Before you go investing any time and money into your marketing strategy, you need to know the types of customers that are out there in the marketplace. Which ones fit the description of a potential buyer for you?
A healthy practice for figuring this out is creating what's can a "Buyer Avatar". You create a made-up person and start to detail out everything about them.
What are their interests? Do they have any kids? Where do they like to go on the weekends? What aspects of the business world turn them off to certain products? What catches their eyes? How do they go about finding the products they're looking for?
Use these as some helpful questions while creating a buyer avatar for your company's products. It can help you understand the marketing plan you'd need to create in order to draw them in.
For example, let's say your company sells apparel to wear for yoga practice. In creating your buyer avatar, you've come up with an avatar named Jill.
Jill is a woman between the ages of 25-40. She's a rockstar mom that's constantly on-the-go, between dropping and picking up her kids from school and sports events, she barely finds time to get in a 30-45 minute yoga session each day.
Therefore, from Jill's hustle and bustle lifestyle, you'll find that a good marketing tactic would be to present your apparel as yoga clothes on-the-go. Your yoga clothes differ from the marketplace because you can wear them anywhere.
Figure Out Your Marketing Goals
Now that you've got your buyer avatar, it's time to assess some in-depth marketing goals.
Besides higher sales, what are you ultimately trying to achieve with your marketing plan? 
It could be that you're trying to build up your brand. That means that things like a company blog, cookies, and/or a remarketing strategy could prove beneficial.
Maybe you're wanting to get more visitors to your site. Marketing tactics such as search engine optimization (SEO), pay per click, and Google AdWords will be a valuable asset.
Are you simply looking for a higher conversion rate? Then you'll need an all-encompassing marketing strategy, filled with ads, social media presence, and quality content to push those visitors towards the point of purchase.
The truth is, you have so many marketing tools and options at your disposal that you may find yourself being overwhelmed. Too many options can lead you to not do anything out of fear.
Take it in baby steps. Start by organizing a meeting with your team to discuss what your goals are for the company, and brainstorm ideas to define what that looks like.
Be specific. Everyone has the goal of "more sales by the end of the year," so that's not going to cut it. Keep digging for goals like "more site visitors turning into qualified leads" or "more local B2B sales."
The specific goals will provide you with steppingstones to track your progress down the line.
Filter Out Certain Tactics
Using the previous two goals, it will become easier and easier to see which marketing tactics will prove beneficial for both you and your target buyers.
Which outlets fit best between the goals you've established, and the avatar of a potential buyer for your products? 
As previously mentioned, there is an almost endless amount of marketing tools at your disposal such as a company blog, social media, webinars, search engine optimization, pay per click campaigns, retargeting campaigns, etc.
Not to say that your company can't eventually have all of these marketing tactics with time, but it's healthier for your team to master 1 to 2 at a time.
It's worth noting that you should strive for a healthy marketing balance. Don't ever put all of your eggs in one basket.
While you may feel as if a certain tactic can really benefit your business, if your in-house talent doesn't have the required skill set, it will fail horribly. Rather, find those that work best with the strengths of your team.
If your sales staff excels at networking events, then, by all means, make that one of your top marketing tactics. Evidence shows that networking still holds a valuable place in close rates.
Make a checklist of those strategies you feel would benefit your team best and present it to them. See which ones they have experience with, which ones they don't, and if any of them are eager to branch out to take the wheel on a new one.
Set the Budget
Now that you have an idea of the marketing tactics your team is interested in pursuing, it's time to set the budget.
There are so many factors that go into a marketing budget, but fortunately, most endeavors offer some of the highest returns on investment. Marketing gives out what you put into it.
Setting the budget will also give you a firm idea of the marketing tactics that don't make sense to pursue. For example, maybe there's a route you were considering that's too far above the budget.
Again, you can always add that tactic down the line when the budget grows a bit, so just keep it on the backburner to revisit one day.
There is a helpful tool for identifying how much money you need to budget towards your marketing initiatives. Take the projected revenue that you have and multiply it by 5 to 6 percent.
As you grow, you may not have to spend as much a percentage of your budget on marketing, so you can scale it down to 2 to 3 percent eventually.
Another method is by simply seeing what certain tactics are going to cost you for the amount of marketing you're interested in. From there you can make a decision on which price point is justified for the goals you've set.
Don't get discouraged if your budget is small to start out, there are still several cost-effective methods, such as paid search advertising, to get things going.
Consider Your Ideal Reach
Not every business aspires to become a multi-billion dollar international company, and there's absolutely nothing wrong with that.
If you've never considered that before now, give your company an honest self-assessment. Where are you eventually trying to go with this business? Are you trying to become a countrywide chain down the line? 
Maybe you're just aspiring to be the company that becomes your hometown's prized possession. Giving back to the community and using local talent to grow your business.
Whatever inspires you, use it as fuel for your marketing campaign. Obviously, the marketing tactics for a million-dollar company look different than a hardware company in Sandwich, Illinois.
You'll still have almost all of the same marketing tactics available to you, just in a scaled-down version. It's all about being cost-efficient, don't blow too much money on any one technique.
If you're simply looking to plant a flag in one city, then consider the strengths of optimizing your local search. It'd be advantageous to invest a good amount of resources in that.
Most people search for "blank near me" on Google. If your company is the first one to pop up, and with the best ratings, you'll get a good majority of that local business.
Find a Marketing Balance
For the most part, your marketing endeavors can be placed in one of two categories: online marketing or offline marketing.
The best practice is to give your brand a steady dose of each. You'll get the reach online, and the reputation offline.
Being that, you need to decide which ones are best for the industry that your business is in. Here are a few more details on each.
Online Marketing
With the way the world has turned, online is making more of an impression than ever before.
It's a great way to prioritize certain marketing techniques and can be interchanged with relative ease. Online marketing also has much more statistics and analytics from it than that if offline, generally speaking.
There are countless amounts of online marketing, but some of the most well-known are email marketing, social media (such as LinkedIn), search engine optimization (SEO), and video marketing (such as YouTube).
You can also rely heavily on things like a customer relationship management (CRM) tool, pay per click, etc. to see a higher lead generation.
All-in-all, you'll be spending a good amount of resources with online marketing, and rightly so. If the marketplace is trending towards digital, then so should your business.
Don't fret if you're not the most knowledgeable on the digital marketing world, everyone starts somewhere. However, things like SEO are crucial to your business, so it's a necessary learning curve that you need to endure.
Offline Marketing
Even though the world is trending towards more and more of a digital marketplace, offline marketing still holds its value.
There's something to be said for those companies in the world that can balance the new trends with an old-fashioned marketing tactic.
These include anything along the lines of cold-calling, walk-in appointments, brochures, pamphlets, flyers, TV advertisements, going to networking events, galas, you name it.
Anytime you can get face-to-face with a prospect, that time is valuable. There's still no better way to sell your brand than an in-person meeting.
Go with Your Gut
After all of the research and planning that you've done up to this point, it's time to take a look inward. 
What do you feel is going to be the best fit for your goals? Is there a specific initiative that has you more excited for its potential than the rest? If so, that's significant!
While you shouldn't often let emotions make your decisions, you have all the information you need to come to a conclusion. Now it's time to go with what your mind is telling you.
Just make sure that gut feeling lines up well with all the other steps on this list, and you've got yourself a winner.
Get Your Marketing Tactics Well-Defined Today
Maybe you already have a few marketing strategies and are curious to see how certain marketing tactics could add to it.
Perhaps you're hesitant and want to know more about which outlets can help you drive more sales in your industry.
Be sure to check out this article on the best paid traffic sources for an increase in sales for your business.
For more inquiries on your current marketing plan, take our free digital marketing review and we'll be happy to assist you further.
Owner and Chief Marketing Officer, Jason Hall, and his team specialize in creating brand awareness / traffic and lead generation / marketing funnel and conversion optimization, while utilizing the appropriate marketing channels available within your industry. With diverse clients throughout the world, Jason's team is well connected within many industries to assist with your marketing strategies. With no long term contracts and various levels of service, Jason's team will increase the quality of your online traffic, leads, and sales.
Free Website Audit Tool
See how well optimized a web page, landing page, or blog post is for an exact keyword or phrase
About the author...
Located in the heart of the Emerald Coast - Destin, FL, founder and Chief Marketing Officer, Jason Hall, and his team specialize in creating brand awareness / traffic and lead generation / marketing funnel and conversion optimization / and PR campaigns, while utilizing the appropriate marketing channels available within your industry.
With diverse clients throughout the world, Jason's team is well connected within many industries to assist with your marketing strategies. With no long term contracts and various levels of service, Jason's team will increase the quality of your online traffic, leads, and sales.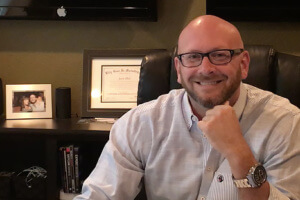 Request a digital marketing strategy session today and we'll show you what you've been missing!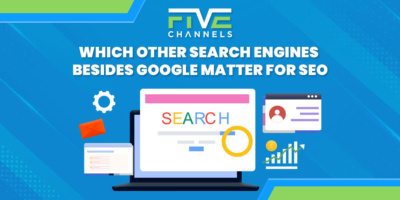 Are you struggling to improve your online presence and boost your website's SEO? Google is the most popular, but optimizing…