Almost 200 million websites are currently active on the internet. If you're starting a website, you have a lot of competition. How can you make sure that you have a chance to stand out from the rest?
Digital marketing and website tracking are the answers. Website tracking and Google Analytics can help you more might than you might expect. Tracking your analytics gives you a better understanding of where your website's traffic is coming from.
It also gives you a better idea of how to increase your traffic. So, where should you start? Allow us to help you learn more about site analytics and how to take advantage of them.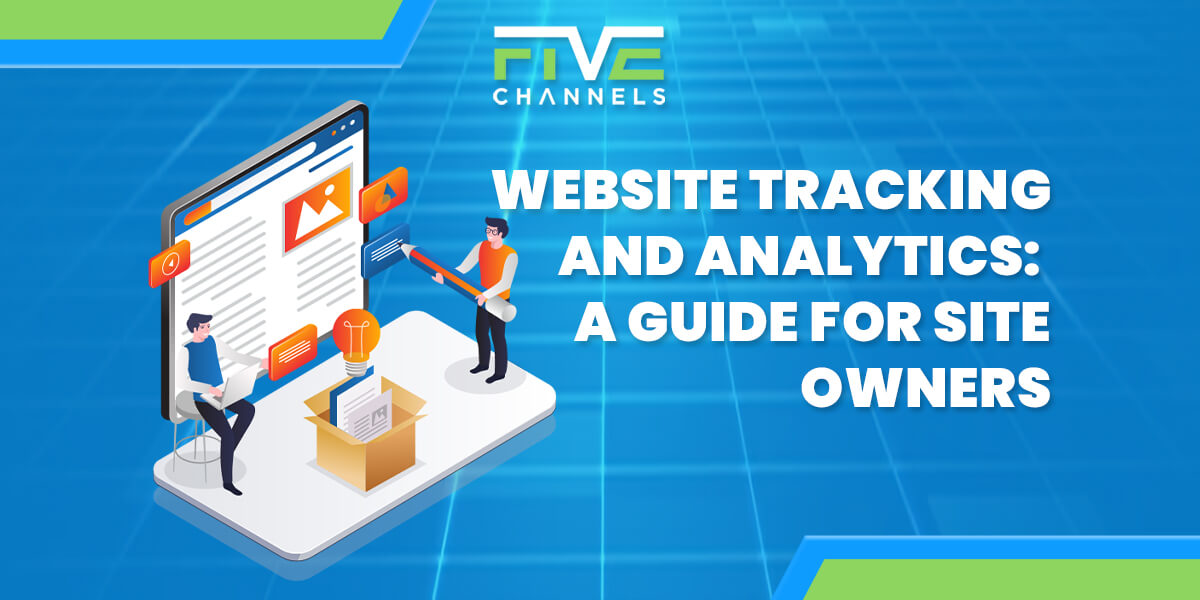 Find Your Main Traffic Sources
Traffic can come from anywhere on the internet. Most of your traffic might come from very specific areas. It is important to understand your main traffic sources for several reasons.
The traffic source that most people try to target is organic traffic. Organic traffic means that people are finding your site without paid ads. People can find your website this way for several reasons.
If you are getting most of your traffic organically, this is a good sign. It means that your website is healthy. It also means that you have constructed your website correctly.
However, if your organic traffic is very low, this is a problem. It also means you will have to make some website changes. Low organic traffic means that people are having a hard time finding your site naturally.
You can fix this problem by making your website more appealing to the Google algorithm. A common reason why you don't have many organic views is your website isn't optimized for SEO. Search engine optimization makes it easier for search engines to rank your site.
It also makes it easier for real people to find your site. If you don't use important SEO factors like keywords and links, your website will be in trouble. It might rank on Google's 15th page where no one will ever find it.
The Details
This is important since most people rarely click on Google's second page. Any further pages are essentially in a void. Besides organic traffic, consider other types of traffic too.
Paid search involves advertisements. Advertising your website can go a long way. Your organic traffic should be in good shape before you start investing money into your website.
Paid search is an extra boost for your site. It is not always necessary, but it can be very helpful. Using ads is a short-term task.
Ads can be very expensive, especially when running a large ad campaign. If you run an ad campaign for only a few weeks or months, that should do the trick. This should increase your paid search traffic.
It will get people more familiar with your site. It might make people more likely to come back to your site too. Focusing on these different forms of traffic will help make your website more known.
Doing this is one of the first steps of seriously growing any website.
New Visitors and Returning Visitors
Website analytics tools can show you information about new and returning visitors. You might not think that this statistic is important, but it is. If you are not getting a steady stream of new visitors, your website will be in trouble.
A stream of new visitors will help keep your website alive. If your traffic is only coming from a small group, your website will be very isolated. While you might get some returning visitors, it won't be enough to sustain your site. It isn't a good way to grow your site either.
How can you get new visitors? Try promoting your site in different ways.
Creating new content is important. This will show the Google algorithm that your site is active. It also shows that your site contains good content.
Search engines can tell if websites have good or bad content. Websites with bad content won't rank well, which makes them hard to find.
It also makes it hard for them to get new visitors. Websites with plenty of good content rank far better on search engines. You can promote your website in other ways too.
Brand awareness is very important. This involves spreading your website's name so more people will know it exists. Even if people don't search for your website right away, they can still do so at a later date.
Brand awareness does wonders for increasing your new visitor count, but what about returning visitors? Returning visitors are as important as new ones.
What You Need to Know
If your new visitors never come back to your website, this is a big problem. It means that something is wrong with your site that prevents people from coming back. Many factors could contribute to this.
Your viewers might not think that your website has valuable information. The problem might also be with the appearance or design of your website. If your website doesn't look good, people aren't going to stick around.
If your website is hard to navigate, people will click away and won't come back. This is why it is important to polish your website as much as possible. You need to make sure that everything is in working order.
Otherwise, your website will seem mediocre. It is best to hire professionals to help you. Creating or fixing a website yourself will only get you so far.
People can tell when a website is built by an amateur or a professional. If your website looks unprofessional, your viewers won't want to stick around. Once you have your website properly up and running, you'll have a better chance of getting more returning viewers.
Balancing new viewers with returning viewers is important. You need both for your website to be a success. You need to attract new viewers by getting your website's name out there.
You need to keep those viewers coming back with good content and products. Once these views start increasing, your website will do much better.
Measure Your Sales Funnels
A sales funnel is another important aspect in the world of website tracking and analytics. A sales funnel is a strategy designed to attract new customers. There are several sales funnels you can try.
Some may work better than others. It depends on what kind of website you're running. One of the most common types of sales funnels is email marketing.
Many people think that email marketing is dead, but this is not true. Email marketing is very much alive. It has also proven itself to be very effective.
While most people don't check their emails as much as in the past, emails are still very important. Most people check theirs once a day. When you use email as your marketing strategy, your website analytics will see a big boost.
Email marketing is a type of brand awareness. Once people start seeing your website's name in their inbox, they will start remembering it. They might get intrigued and decide to click it.
Marketing emails are great for showing what your website is all about too. You can send out newsletters about your website's latest developments. You can talk about your new products or services.
You can create entertaining content like blogs. All of this will help improve your website's analytics. The goal is to get people to click on those emails.
As long as they are crafted correctly, this shouldn't be a problem. Your analytics can tell you if people aren't clicking. You can then fine-tune your strategy so that it is more effective.
What to Know
Email marketing is only one type of sales funnel. It is important to branch out and try different options. Social media marketing is another type of funnel.
It is arguably more effective than email marketing. Billions of people worldwide use social media platforms regularly. These platforms include Facebook, Instagram, Twitter, TikTok, and more.
Not using these platforms to market your website is a waste. You could be missing out on millions of potential visitors. You can incorporate social media into your analytics tools.
This makes it easy to keep track of your success. Creating a social media account for a website is something that many brands have started doing. It gives the website a more prominent presence.
It also provides the opportunity for you to connect with potential visitors and customers. You can learn a lot by looking at other brands doing the same thing. They post regularly on various social media platforms.
This gives them more of an online presence. It also allows them to showcase their latest developments, keeping them in the loop.
This sales funnel can take some time to work. You will first need to build an online following. You will then build an audience that is interested in what your website has to offer.
This makes it easier to market to them. Using your analytics tools will make it even easier. Your analytics can then tell you what you can do better to improve your website and generate more sales.
Session Length and Bounce Rate
Suppose that your website is getting a lot of views, which seems like a good thing, but those views only stay on your website for a short time.
A person might click on your website and then click away after a few seconds. If most of your views are doing this, it is a BIG problem for your website. Getting a lot of views doesn't mean anything if those views don't stick around.
This is known as a website's bounce rate. When a viewer clicks on one webpage and then leaves the website it increases your bounce rate. There are many causes for this.
It often has to do with your website not having the information that the viewer wanted or expected to find. This causes the viewer to leave and find that information somewhere else. This usually happens when a viewer visits your website's homepage.
Your analytics tools will tell you all about your bounce rate and average session length. It will also tell you which areas of your website perform the least (or the most). Narrowing down this information will give you some ideas of what you can improve.
If your bounce rate is very high, you need to fix it. Your website will enter a downward spiral if you don't. An easy fix is to make sure your homepage has useful information.
Important Improvements
Your website also needs to be easy to navigate. If viewers don't know where to go from the homepage, they might get frustrated. This causes them to click away and explore a competitor site.
Consider adding a little summary to the homepage. This will explain what your website is about and what products or services it has. Making sure that your website looks good is also important.
If your website looks outdated, people will click away fast. If your website looks modern and professional, this won't be a problem. Fixing all of these little issues can go a long way.
Once you improve your website, your bounce rate should decrease. Your average session length should grow as well.
All About Website Tracking and Analytics
You can't have a successful website without knowing about website tracking and analytics. Using these tools will help you see where your website is lacking. It makes it easier to fix your website and make it a success.
To learn more about how it works, look no further than our digital marketing and website tips.
Owner and Chief Marketing Officer, Jason Hall, and his team specialize in creating brand awareness / traffic and lead generation / marketing funnel and conversion optimization, while utilizing the appropriate marketing channels available within your industry. With diverse clients throughout the world, Jason's team is well connected within many industries to assist with your marketing strategies. With no long term contracts and various levels of service, Jason's team will increase the quality of your online traffic, leads, and sales.
Free Website Audit Tool
See how well optimized a web page, landing page, or blog post is for an exact keyword or phrase
About the author...
Located in the heart of the Emerald Coast - Destin, FL, founder and Chief Marketing Officer, Jason Hall, and his team specialize in creating brand awareness / traffic and lead generation / marketing funnel and conversion optimization / and PR campaigns, while utilizing the appropriate marketing channels available within your industry.
With diverse clients throughout the world, Jason's team is well connected within many industries to assist with your marketing strategies. With no long term contracts and various levels of service, Jason's team will increase the quality of your online traffic, leads, and sales.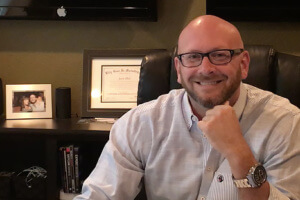 Request a digital marketing strategy session today and we'll show you what you've been missing!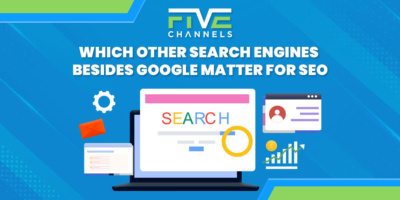 Are you struggling to improve your online presence and boost your website's SEO? Google is the most popular, but optimizing…