Did you know that YouTube receives more than 2.6 billion viewers every month? More and more companies are starting to turn to this website for advertising and promoting their brands. With so many people using YouTube regularly, it makes sense that getting your brand out there would provide you with more traffic.
However, you can't expect video content to do wonders for your brand automatically. You need to put effort into your video content creation. You need to make sure that the video content speaks to your audience and drives conversions.
So, how can you accomplish this? Where should you start? Let's go over more about how to create engaging video content for your business's YouTube channel.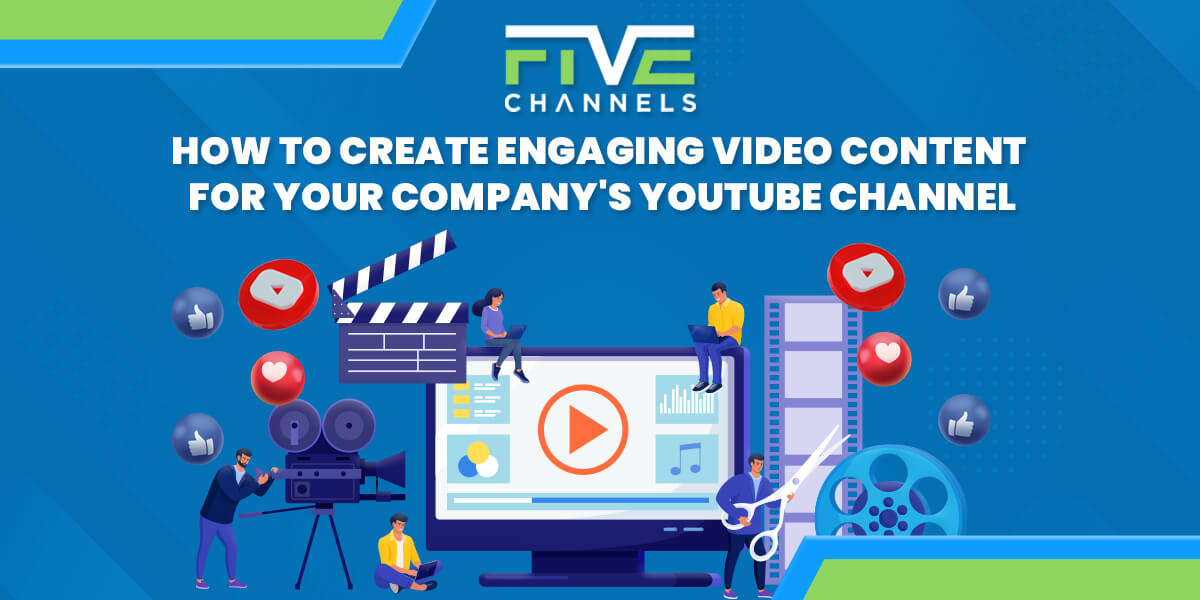 Find Your Niche and Speak to It
You won't get very far with your YouTube video marketing if you aren't sure about your niche. Depending on what your business sells, your audience will be interested in a particular type of product or service. Suppose you sell garden supplies for tilling the soil, trimming trees, and so on.
You would want to market these products to hobby gardeners, professional gardeners, and similar groups of people. This is because these groups of people will already be interested in the products you're trying to sell. The last thing you want to do is try and market these products to those who are interested in automotive parts or some unrelated product.
If your marketing is too general, you'll be wasting your energy, time, and money. Some of the people you're marketing to will be interested, but a large majority won't be. It's better to narrow down your audience and make sure you're marketing to those who will be interested.
It may take some time to find and build your niche. Putting video content on YouTube is a great way to grow your audience. You might already have a good idea of who you're trying to market to.
Despite that, you might not have as many people interested in your products as you want. This is why you need to get your brand's name out there. Content creation is a sure way to do that.
After all, brand awareness is all about making more people aware that your brand exists, shocking as it may seem.
How it Works
Once people know that your brand exists, they can keep it in their minds for later. If they don't buy anything from you right away, they may remember your brand at a later time and buy something from you when they need it.
You can promote brand awareness in many typical ways, such as through blogging and traditional advertising, but if you want to give your brand awareness a big boost, consider video content. Video content is a great way to show off what your company is all about and what it can offer your target audience.
Speak to your niche and show the people that you have exactly what they need. Show them what you can do that the competition can't. This will set you apart from the crowd and bring more attention to your unique products or services.
Once you build your audience, they will become loyal to you. The more loyal your audience is, the less likely they will be to shop at any other brand. They may tell their friends and family about your products too.
This is a great way to get new customers as well as repeat customers. It is also an ideal way to get more traffic and more income overall.
Start Your Videos With an Interesting Hook
Suppose you finally have a good idea of who your audience is. You then have to figure out what kind of video you want to produce and how you can capture your audience's attention. You can't toss up a short video on your business' YouTube channel and hope that it will get thousands of views.
Most people won't care about your videos unless they have something interesting to offer. The hook of your video also has to be as attractive as possible. Suppose you have a very informative and interesting video that describes one of your most popular products.
That video might have everything your audience wants to know. It might be perfect for converting people into new customers, but none of this will happen unless people watch long enough to get to the meat of the content.
Some people might click on your video and immediately click away because the intro isn't interesting enough. While this counts as a view on your video, it won't be a very substantial view. It certainly won't amount to any conversions or anything else that's worthwhile for your business.
Your intro has to have a catchy hook if you want your video content to perform well. A hook can be anything that will catch your audience's attention. Consider an interesting statistic that relates to your audience.
You could also pose a question that your audience would want to know the answer to. You also need to find the best way to introduce your content and start your video.
Understanding Your Video Content Possibilities
Do you plan on producing a high-energy video?
Why not start it with an exciting animation or a fast-paced scene? This is a great way to get people interested right away. There is no room for slow introductions in YouTube videos.
Due to the nature of social media these days, people have shorter attention spans than ever before. If you don't capture your audience's attention within the first few seconds of your video, those viewers will be gone forever. This is not something you can risk if you need to bring more views to your business's YouTube channel right away.
If you watch any ad or business video on YouTube, you will find that they all follow this format. The more views these videos have, the more upbeat and interesting they will be. They will all have unique hooks to get people interested as soon as they click on the video.
If you can hook a person with the intro, there is a good chance that they will watch the rest of the video. This is great for your channel's watch time. People might be so interested in your video's content that they will buy whatever you're marketing.
This is a great way to generate conversions from some simple video content. You can also make money with a successful YouTube channel in addition to the money you make from selling your products. However, while a good hook can go a long way, it isn't the only thing that will make your videos more engaging.
Use Catchy Music and Visuals
Suppose you have a fantastic hook for your video. It does a great job of catching a person's attention and convincing them to watch more of your video. What happens after that?
As your viewers continue to watch, your video needs to keep up with the same intrigue and energy that it had in the beginning. If your video becomes dull and uninformative as time goes on, people will start clicking away. While your hook may have gotten people further into the video, you still won't get the results that you want if the viewers start clicking away halfway through.
This will prevent them from having an adequate interest in what you're trying to market. Your conversions will stay low, as well. A dull video won't be shared very much, and the watch time will remain low.
This will keep it from taking off and becoming a successful piece of content, which makes it more difficult for you to get your brand's message across to your audience. If you want to avoid these problems, you'll have to spice up your content.
You can do this by using catchy music and visuals with the help of an online video editor tool wherein you can enhance the quality of your video as you can add audio to video, add music to video, and many other great features that you can leverage to use.
When watching popular YouTube ads and business videos, you will notice that most of them use good music and fun visuals. Many businesses don't think much about music in their videos because they don't think it's important, but this isn't true.
Music uniquely strikes the human brain. It engages the way our minds work and makes us pay more attention.
The Power of Music and Visuals
If the music has a good beat, there is a better chance that your viewers will stick around and see what your video has to offer.
It's a good idea to have this music kick in right after your video's hook. This ensures that there is no dull or empty space between your hook and the main content of your video. You can have the music play in the background as a product is reviewed.
You can also experiment with visuals and see which ones work best for your target audience. Some audiences prefer more upbeat visuals than others.
Suppose your audience mostly consists of young adults.
This audience will be more likely to prefer very fast-paced and exciting visuals and editing. This is because they tend to have shorter attention spans or are used to shorter video content due to their frequent use of social media. However, if your audience consists of older adults, this might not be the best approach.
They may prefer more relaxed and formal visuals that get to the point. Create several videos for your YouTube channel and try different kinds of visuals. See which videos perform the best and resonate most with your audience.
You can then narrow down your video styles so that they perform more efficiently. The more efficiently your videos perform, the more traffic and conversions you will get.
Make Sure the Video is Formatted Correctly
The format and structure of your video should be as pristine as possible. The problem is that many people don't know the difference between a well-formatted video and a poorly-formatted video. If your videos' structure is poor, your viewers might get so frustrated with the content that they will click away.
The first thing you should avoid in your video's structure is filler. Some people try to make their videos a certain length and aren't able to do so without putting in some filler material. Don't tell long stories or drone on about things that aren't related to your products or services.
This will bore your viewers to death and show them that your video content isn't very informative. If you cut all that out and focus on the topic at hand, you will have a much better time keeping your viewers around. You also need to make sure that your videos are formatted fluidly.
The Details
Suppose you want to talk about the different features and benefits of a product. You should make sure that each of these little "chapters" in your video transitions well into one another. This reduces the need for awkward cuts or pauses.
It will also keep the content continuous and constantly informative. Make sure you have a good call-to-action at the end of the video as well. A call-to-action (CTA) needs to catch the viewer's attention and spur them to act.
This action might be to visit your website or buy one of your products or services.
A good CTA is a great way to drive conversions and attract more traffic.
All About Perfecting Your Business's Video Content
If you want to bring more views and conversions to your business, consider making video content for YouTube. This is a great way to get more people interested in your brand. If you don't know much about this kind of digital marketing, marketing professionals can help.
Are you ready to get started growing your business? Check out how our digital marketing services can help.
Owner and Chief Marketing Officer, Jason Hall, and his team specialize in creating brand awareness / traffic and lead generation / marketing funnel and conversion optimization, while utilizing the appropriate marketing channels available within your industry. With diverse clients throughout the world, Jason's team is well connected within many industries to assist with your marketing strategies. With no long term contracts and various levels of service, Jason's team will increase the quality of your online traffic, leads, and sales.
Free Website Audit Tool
See how well optimized a web page, landing page, or blog post is for an exact keyword or phrase
About the author...
Located in the heart of the Emerald Coast - Destin, FL, founder and Chief Marketing Officer, Jason Hall, and his team specialize in creating brand awareness / traffic and lead generation / marketing funnel and conversion optimization / and PR campaigns, while utilizing the appropriate marketing channels available within your industry.
With diverse clients throughout the world, Jason's team is well connected within many industries to assist with your marketing strategies. With no long term contracts and various levels of service, Jason's team will increase the quality of your online traffic, leads, and sales.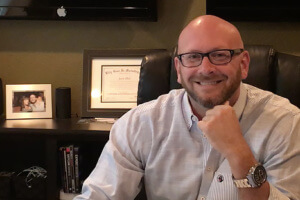 Request a digital marketing strategy session today and we'll show you what you've been missing!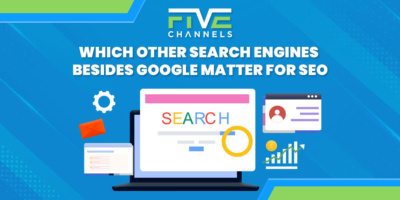 Are you struggling to improve your online presence and boost your website's SEO? Google is the most popular, but optimizing…