Lights, camera, and… if you're not recording, it's time to start!
Video is expected to make up 82% of internet traffic by 2021.
It's no surprise, people want fast, easy-to-consume content. As a marketing medium, video gets the point across while engaging people with your brand and content.
By adding videos to your next email marketing campaign, you can improve your brand awareness and reel in new customers. If you're looking for ways to boost your reach and increase conversions, video marketing is a great place to start.
Ready to up your video marketing email game?
Here is everything you need to know about the email game. With this guide, you're on your way to boosting your brand and building your business.
And… action!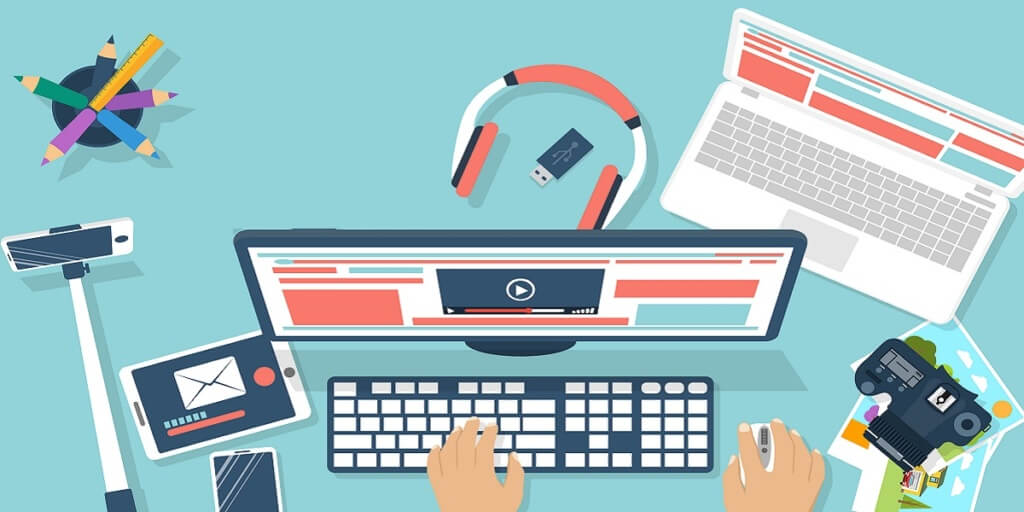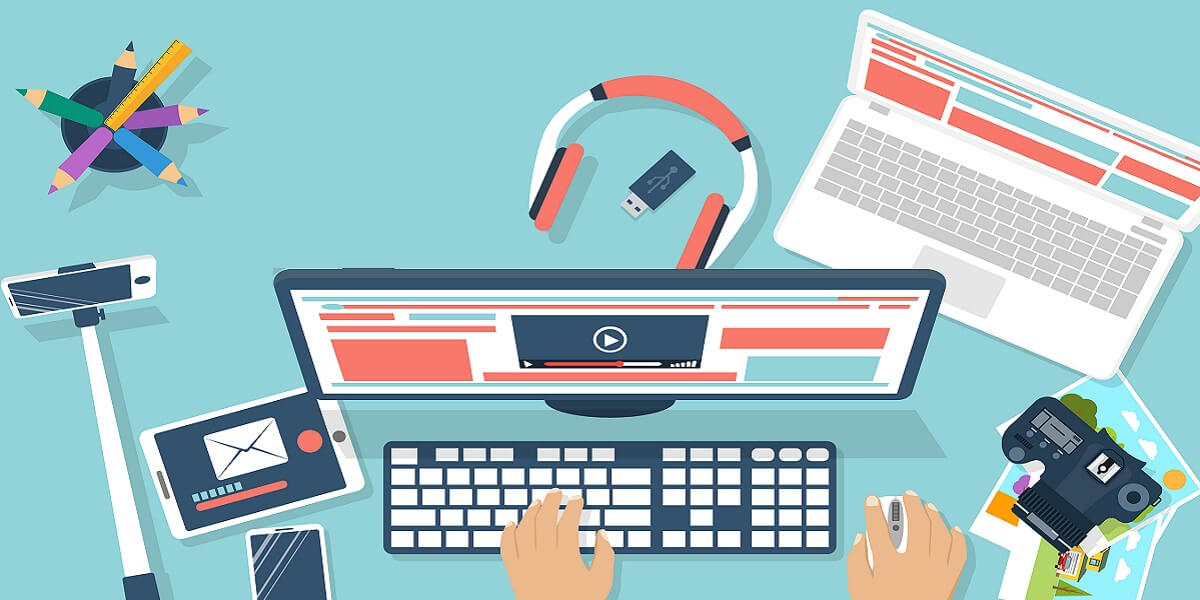 The Benefits of Playing the Email Game
Get viewers hooked on your content. Adding videos to your next email marketing campaign offers a number of advantages to your overall marketing strategy. As a powerful marketing tool, video email marketing doesn't just draw in viewers.
We've reviewed a few benefits of playing the video marketing email game to get you started.
Draw Them In
When we see a video, there's really no knowing what treasures it holds.
Adding a video to your next email will entice customers to interact. When they click on your video, they're also improving your email marketing campaign click-through rate.
Seeing a video sparks someone's interest, but the content can hold that interest. Instead of skim-reading and deleting your email in a matter of seconds, videos keep people entertained much longer.
Once you have their attention, you can end your video with an invigorating call-to-action (CTA). This CTA can encourage people to contact you for more information.
Adding video in an email also gives people a reason to travel from an email to your website. From there, you're creating new opportunities to convert an email subscriber into a paying customer.
Video marketers get 66% more qualified leads per year. Videos can also help you achieve a 54% increase in company brand awareness. 
As you increase leads, and turn those leads into sales, you're also improving your email marketing ROI.
As a result, upping your email game allows you to draw people in to build your business.
Quick Communication
Our society is constantly on-the-go. Every day, we look for new ways to save time.
Lengthy emails don't cut it anymore. A video, however, condenses information into an easy-to-consume format.
Videos save time and get the point across ASAP.
A lengthy blog post or white paper can cause your audience to lose interest. A video, on the other hand, gets straight to the point while keeping people engaged. This quick communication doesn't only save time but makes life easier for your customers too.
Videos are also more memorable. While someone might not remember the message you wrote in an email, they'll remember watching your video. When you remain top-of-mind with customers, they're also more likely to return to your business as a sale.
The Viral Effect
It's not likely a text-only email will go viral across the internet.
A video, on the other hand, definitely can.
Video content can spread across the internet and go viral in a matter of days. Instead of experiencing your email once, people will see and think about your video over and over again.
When we're entertained and amazed, we can't help but sharing content with co-workers and friends.
The more people who see your video, the more you can expand your reach.
As a result, you're also raising brand awareness and making a mark on a larger crowd.
Videos make a lasting impression. Using these video marketing trends, they can also help your business stand out from the crowd. By adding your distinct brand to your video content, you're immersing people in your brand, even if they received the video from someone else.
The Super Benefit: SEO
Search engine optimization (SEO) plays a big part in increasing your company's brand awareness.
SEO helps people find you online. Using keywords that are relevant to their search, you can display your website or video content to interested customers.
While people might not find your email as a search result, YouTube videos are great for SEO.
Video SEO is an effective way to expand your brand awareness online. As more people watch and interact with your videos, your local SEO ranking will rise. The higher your ranking, the more likely people will find your company.
Companies that appear higher on search engine rankings appear more credible too.
Video content is also easier to share on social media than an email is.
While social sharing isn't a direct factor for search engine optimization, it does play a part.
By adding video content to your email game, you're also creating more opportunities for people to find your online. That way, you're boosting brand awareness, your company's credibility, and attracting new business.
How to Play the Video Email Game
If those benefits are calling your name, you're probably ready to get in the game. Here are the eight essential steps you need to consider when building your next email marketing campaign.
1. Plan it Out
The most effective marketing strategies start with a plan.
First, determine your objectives and goals. What are you trying to achieve by adding video in email campaigns? Setting your objectives will help you create video and email content designed to achieve those objectives.
Here are a few objectives to consider when planning your campaign:
– To announce events and attract sign-ups
– To keep readers informed about new products/services
– To generate new leads and return sales
– To create brand trust
– To establish brand credibility
Let's say you want to establish your credibility as a brand. In that case, you might want to create video content that dives into your company's success. These videos could review case studies and the tactics you used to help your existing customers.
Once you determine your goals, the next step is to plan out your campaigns.
First, make a list of the strategies you'll use to accomplish your goals.
Then, get to researching! Who are your customers?
What do they care about? What problems are they facing? The more you know about your customers, the better you can create content that piques their interest.
If you know the problems they face on a daily basis, consider how your product or service can offer a solution.
Break your target audience into buyer personas. You can use demographic research to get precise. Determining buyer personas can help you create personalized content for your emails.
Once you know your target audience, research your competitors. What are they doing to attract your target audience?
Then determine your budget for these video emails.
Once you have an email game plan, you're good to go.
2. Frame it Right
Five billion videos are watched on YouTube every single day. So how are you guaranteeing your video content stands out?
Before you start shooting your masterpiece, plan for quality, not quantity.
To start, find some good video recording equipment. A high-quality video camera and audio equipment can go a long way to help your videos stand out from the rest. Otherwise, your videos will make your company seem cheap and unprofessional.
You can also download video recording apps to help enhance your videos.
Once you start recording, remember to focus on what helps your company stand out. What value are you offering your customers that no one else can?
Highlighting your value proposition in your videos will help viewers choose your company over anyone else.
3. Keep it Short & Sweet
Remember, one of the benefits of video in email is that they're quick and easy to consume. A 10-minute video will exhaust your on-the-go audience.
Instead of a long, rambling speech, keep it concise.
Focus on one main topic within your video. Stick to one to two minutes. Otherwise, you'll lose your audience.
Longer videos will weigh down your email, too, so keep that in mind.
4. Stick the Subject Line
It's not all about the video. As you start drafting your emails, think about a subject line that makes an impact.
What will entice people to open your emails?
Make sure it connects back to the main point of your video content too. A strategic, compelling subject line will stand out in anyone's inbox. That way, you can grab the reader's attention, increase your open-rate, and get them to watch your video.
5. Kick Up the CTA
Many customers engage with a brand after watching a video on social media.
If you're trying to improve lead generation or event sign-ups, that engagement is essential. To get people to engage with your business, include a CTA in your video and your email.
Make sure your email's CTA button is easy to see and stands out from the content.
Adding videos to your email game also increases your click-through rate by 200 to 300%. By including a video within your email, you're enticing people to interact with your content and your business.
These clicks can help you increase website traffic, gain new leads, and ultimately grow your business.
6. Mix it Up
The same video content over and over again will only end up boring your viewers.
Instead, mix it up. There are so many different video formats to choose from, including:
– Testimonials
– How-to's
– Product reviews
– Meet the team
– Behind the scenes
– Interviews
– Skits
– Vlogs
– Explainers
– Q&As
As you choose a video format, make sure it connects back to the goals we discussed during your planning stage.
7. Make it Personal
To make sure your videos stand out from the crowd, make it personal.
Think about your brand and what you want people to know about your business. You don't have to talk about your brand. Rather, show people what your brand is all about.
Use emotions to connect with your audience. Pinpointing what your customers care about will help you connect on that emotional level.
8. Avoid Major Mistakes
Here are a few common mistakes to avoid as you're playing the video email game:
– Don't capslock your content writing
– Don't use dull, baiting CTAs like "Click here"
– Avoid painful neon colors
– Limit your use of exclamation points
– Don't set the video to autoplay
– Use single-tap instead of double-tap for video playing
Above all else, don't forget to follow up with your viewers. Following up allows you to stay top-of-mind, improving brand awareness. It also shows viewers you're responsive and eager to help.
9. Share it Around
92% of mobile video consumers share videos with others.
Make it easy for your customers to share your awesome video. Within your email, add a button that encourages your subscribers to share it with friends.
Embedding your video from YouTube makes it easy for people to share it with others as well. You can also consider using Vimeo to increase your company's online visibility.
Don't limit your video to an email campaign. After all, you worked hard on it.
Instead, feature your video on your social media platforms. This helps expand your brand reach, encourage engagement, and generates new leads. Sharing your video content on social media also makes it easier for your viewers to share it with their followers.
As a result, you're expanding your reach to an even bigger audience.
10. Test, Test, Test
Before sending your video out to your entire email list, test it out.
First, try a small peer group. Ask for their thoughts and opinions. Do they have any suggestions about how you can improve the content?
Their feedback can help you determine how your followers will react to the video.
You can also use A/B testing. Send one variation of your video to half of your audience. Then, test a different video with the other half.
Studying the results can help you make informed decisions in the future.
Get in the Game: Ten Ways to Up Your Video Email Game
Get in the game! With these ten tips, you can up your video email game before your next marketing campaign. Ready to increase your traffic and revenue? Let's grow your business together. Discover our free special offer now and get started.
Owner and Chief Marketing Officer, Jason Hall, and his team specialize in creating brand awareness / traffic and lead generation / marketing funnel and conversion optimization, while utilizing the appropriate marketing channels available within your industry. With diverse clients throughout the world, Jason's team is well connected within many industries to assist with your marketing strategies. With no long term contracts and various levels of service, Jason's team will increase the quality of your online traffic, leads, and sales.
Free Website Audit Tool
See how well optimized a web page, landing page, or blog post is for an exact keyword or phrase
About the author...
Located in the heart of the Emerald Coast - Destin, FL, founder and Chief Marketing Officer, Jason Hall, and his team specialize in creating brand awareness / traffic and lead generation / marketing funnel and conversion optimization / and PR campaigns, while utilizing the appropriate marketing channels available within your industry.
With diverse clients throughout the world, Jason's team is well connected within many industries to assist with your marketing strategies. With no long term contracts and various levels of service, Jason's team will increase the quality of your online traffic, leads, and sales.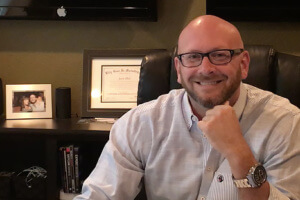 Request a digital marketing strategy session today and we'll show you what you've been missing!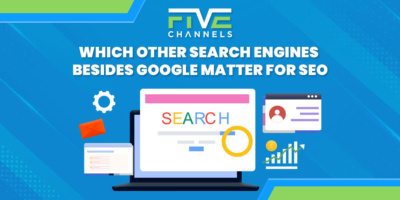 Are you struggling to improve your online presence and boost your website's SEO? Google is the most popular, but optimizing…