Businesses venture towards the online market as of late. With this, social media also began to prove itself as a prime marketing tool for its reach and connectivity.
Through it, businesses can engage with customers more conversationally. It paves the way for eCommerce, as it sets new trends in how people do business.
Among these influential platforms is Instagram with 25 million active business profiles. It combines the use of photos and video clips with fast and responsive interaction.
Through this method, you get an incredible channel for user engagement. Today, we will look at some Instagram marketing techniques. These methods can help put everyone's eyes on your Destin business.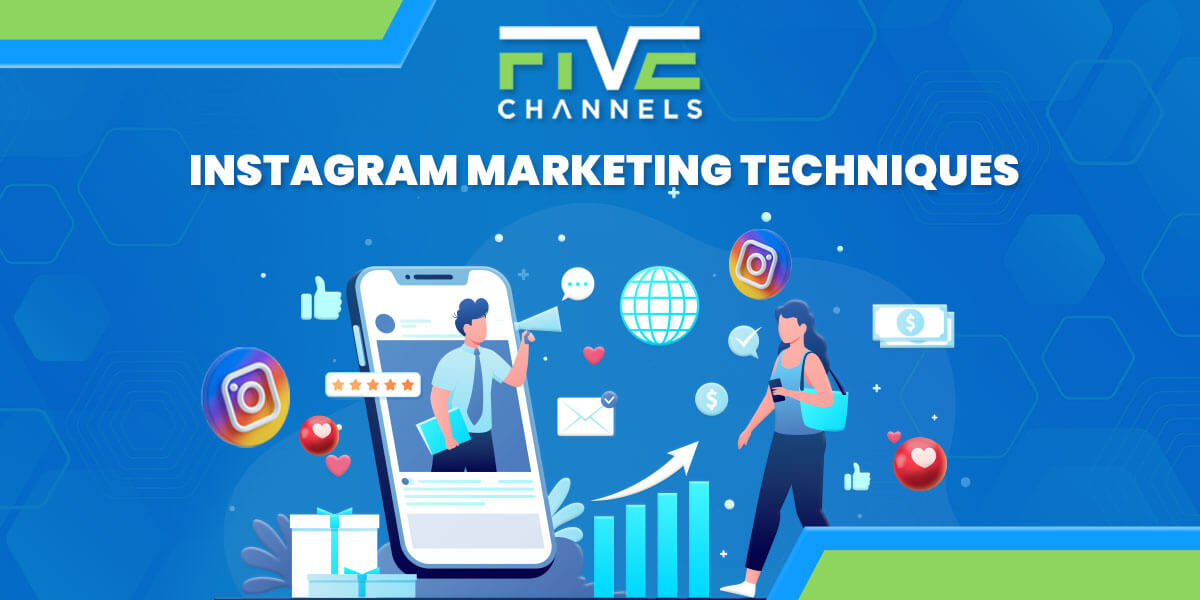 1. Optimize Your Bio
What is one of the Instagram marketing tips that you should pay attention to? Having your profile optimized for search.
This is a method that helps you grow your following. It also puts you up on the search results when they use the keywords relevant to you. For this, you need to make sure that your bio stands out as informative, captivating, and engaging.
When setting up your bio, make sure that it has a brief description of your product or service. It could also be the type of content that you post. Branded hashtags and links to other social media platforms also fit in this.
This helps as it takes advantage of the updates made on Instagram's algorithm. With the inclusion of the Keyword search, it becomes easier to look up your profile. Especially when it hits the keywords you use for your business.
2. Create a Content Calendar
You need to keep track of your posts on social media, especially on Instagram. It helps when you plan ahead, as it can help you avoid hitting a dead end with content drought. With the help of a content calendar, you can plan ahead on what you will post for the upcoming days and weeks.
A content calendar can help you decide the type of content to post on your Instagram. This also helps you decide on which hashtags to use, as well as the captions that go with your planned content. Whether you use photos or videos for the next post, you have a projected time and date on when they go live.
The advantage of a content calendar is that it provides you a consistent post schedule. Consistency in content creation helps you grow your reach and follower count. With this, you can keep your audience engaged.
3. Tell a Story in Your Posts
Posting a photo or a video clip tells a story on its own. Although there would be missing details that would leave your audience confused. What you need for such a situation is the context behind the photo or video.
To fill those blanks, you need to tell a story. This is where you combine your content with captions.
Through this, you can tell stories that can help your brand appear more human. Thus, letting your audience connect with you.
With storytelling, you can establish a connection between your brand and your audience. Through this, they feel a deeper bond that they would likely buy your products and services.
Do note that your content must align with what the audience cares about. More so if the content opens up solutions to the problems they face.
4. Instagram Reels for Short Clips
A feature that you can take advantage of is Instagram Reels. This feature allows users to post 15-30 second video clips set to music. It has a similar appeal and style as the format used on the platform TikTok.
This particular format opens up a new range of content that you can use for your Instagram. It opens up the potential for your content to go viral when given enough engagement. The good thing is that it also opens up creative ways for you to use this feature.
It would be a good time to take advantage of this new feature now while there isn't much competition. The advantage here is that you can explore this feature and gain more followers in the process. It shows how social media helps your SEO, disproving the myths behind it.
5. Have a Visually Consistent Feed
As a platform, Instagram brings users to gravitate towards profiles that produce aesthetically pleasing content. You have to produce content consistent with your brand's identity. It should also appeal to the audience within your industry.
Combine the use of trends in your content creation. Among the ones you can use are candid shots, with colors leaning towards muted, earthy tones. As for the content, aim to be more down-to-earth and approachable.
This still depends on the type of product or service that your business sells. This is a factor that would dictate the aesthetic of your content.
6. Use the Right Hashtags
Instagram uses hashtags as part of its optimization. It is something that continues to be in use even now.
With the right hashtags, you can make your content stand out from this vast sea of competition. A hashtag is what makes your content visible, preventing it from getting buried.
Like keywords, getting the right hashtag is an important factor in Instagram marketing. Going for hashtags that are too generic would end up with your content getting mixed up with other users. If you nail the right hashtag, you can make your content visible and easier to find.
When planning your hashtags, try to mix together trending keywords with industry-specific ones. This can make your content distinct. All while allowing your followers a chance to connect and keep track.
Research on successful hashtags to use for your content. This helps you find ones that trend among users. As part of your research, check out what your other competitors use.
As you include your hashtags on your posts, make sure to go for seven or less. Using too many hashtags may result in your post coming off as spam. It also makes it look untargeted and unprofessional.
A cool suggestion that you can try out is to also make a hashtag for your brand. For this, aim for something short and easy to remember. Don't forget to incorporate your brand name in that hashtag.
7. Start an IGTV Series
The pandemic created a major shift in a lot of sectors. To the point that it caused a great boost towards a higher online activity.
Despite the restrictions brought about by the lockdown, people began to turn towards online platforms for their needs, from business to entertainment. One of which is Instagram, with its IGTV platform.
Starting an IGTV series can help bring more attention to your business. It is a creative way for you to connect with your community. All while spreading your reach towards a wider audience.
With 2021 coming closer, it is a good opportunity to start creating your own IGTV series. Video content adds more traction to your feed, causing it to gain more engagement and views. It works out as a way to get more followers.
Consider using a content calendar to help you schedule your posts. This will help you maintain a consistent schedule.
8. Take Advantage of User-Generated Content
User-generated content comprises video, text, images, reviews, and other forms of content. These come from people instead of brands. Using UGC allows your followers an avenue to get involved with your brand.
Sharing these forms of content on your social media works for both sides. It helps your brand and your followers that made the content.
It promotes authenticity and credibility, as well as trust. You can see this in full swing with images and video clips that they share.
You can use this to create and instill desire from your audience. Another is to also inspire brand loyalty through the fostering of long-term relationships.
You also end up with a library of content that you can use for your posts. It provides you with enough relevant material to share.
9. Partner with Influencers
Building connections helps your business in many ways. Among these connections that you can forge, and build-up, is with influencers.
This allows you to connect with thought leaders who have a wide reach. Thus, allowing you to showcase your brand to a wider audience.
For Instagram influencer marketing to work, you have to partner with each other. Providing them new tools, resources, and guidance will help them carry out their role. On their end, they get to promote your brand as an ambassador, encouraging their audience to check you out.
You can partner with micro-influencers, who have a smaller fan base, but could fit well with your business. The advantage of going with them is that they have a higher engagement rate than the most popular ones. If you happen to be watchful of your budget, they are a great choice to partner with.
To get in touch with one, you can contact them by email. Offer something of value and treat them as a colleague on your Instagram. The idea is to establish a long-term relationship that you work with them more than once.
In choosing an influencer, you need to choose carefully. No two influencers are the same.
10. Host Contests and Giveaways
You can go for a fun way to engage your audience by hosting contests and giveaways. This allows you to get more likes and comments. It also lets you boost your engagement and brand awareness by giving away a product or a service. While it sounds simple, it has its intricacies that you have to prepare for.
First, you have to set and define the rules for it. You also need to plan out the other factors such as partnerships. As well as the products or services slated for the giveaway.
Monitoring and running the contest is as important. Here, you need to track the contest performance and promote the results on other social media sites for higher visibility.
11. Longer Captions
We mentioned earlier how you should tell a story through your posts. Writing longer captions also helps with the SEO of your content. This became viable due to the keyword search feature now present on Instagram.
Combining visuals with captions gives the content more depth. This way, you have the means to inform and engage your audience.
Longer captions share insights behind the photo. It also shares the insights behind your business's vision or causes that you stand for. Part of the branding trends on the rise today is for businesses to have a clear stand that customers can rally behind.
This particular approach opens up more ways to engage, as well as create more organic content. Integrating keywords in a natural manner on your content can help your optimization. Considering that the average caption length may push towards 405 characters or 65 to 70 words by 2021, this trend might become a norm as it shows up on your feed.
12. Promote Instagram Content in Other Platforms
Among social media platforms, Instagram is but one among a good number available for your business to use. The good thing about Instagram is that you can engage with a younger audience. This is due to how its user base consists of young adults.
With that said, finding the right social media platform for your business would prove to be a challenge. Using more than one social media platform can prove advantageous for your business.
This method allows you to have a broader reach, keeping in mind how each platform has a target demographic that you can tap into. This is the case when you also use Facebook as one of your platforms.
You can also take advantage of how algorithms work on other platforms. TikTok and Pinterest are among the ones that handle algorithms differently. Connecting them with each other may load in rewarding benefits in the form of followers and conversion rates soon enough.
Take Advantage of Instagram Marketing Today for Your Destin Company
Instagram marketing opens up doors for your business. Knowing it helps you find ways to engage your followers and have them become loyal customers. The trick in this is consistency and engagement.
To help you with online marketing needs for your Destin company, we have our doors open for you. We can help you with social content marketing, SEO, and much more. Contact us today and we can help you get started.
Owner and Chief Marketing Officer, Jason Hall, and his team specialize in creating brand awareness / traffic and lead generation / marketing funnel and conversion optimization, while utilizing the appropriate marketing channels available within your industry. With diverse clients throughout the world, Jason's team is well connected within many industries to assist with your marketing strategies. With no long term contracts and various levels of service, Jason's team will increase the quality of your online traffic, leads, and sales.
Free Website Audit Tool
See how well optimized a web page, landing page, or blog post is for an exact keyword or phrase
About the author...
Located in the heart of the Emerald Coast - Destin, FL, founder and Chief Marketing Officer, Jason Hall, and his team specialize in creating brand awareness / traffic and lead generation / marketing funnel and conversion optimization / and PR campaigns, while utilizing the appropriate marketing channels available within your industry.
With diverse clients throughout the world, Jason's team is well connected within many industries to assist with your marketing strategies. With no long term contracts and various levels of service, Jason's team will increase the quality of your online traffic, leads, and sales.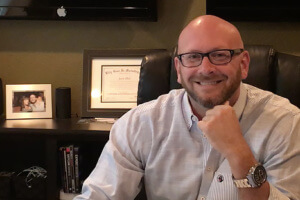 Request a digital marketing strategy session today and we'll show you what you've been missing!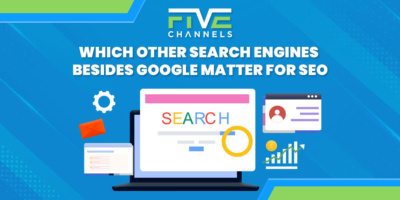 Are you struggling to improve your online presence and boost your website's SEO? Google is the most popular, but optimizing…