In 2020, digital marketing was expected to make up about 45 percent of overall marketing budgets. That number will likely jump again in the next 12 months, as marketers will continue to shift their efforts to digital channels.
The question for most marketing professionals is what kinds of digital marketing they should invest in. Should you choose Snapchat or Instagram? Does investing in PPC ads make more sense than looking to your SEO?
At the end of the day, though, content is still king in digital. What is content marketing, and what can it do for a business? This guide will help Destin business owners understand exactly how content marketing works.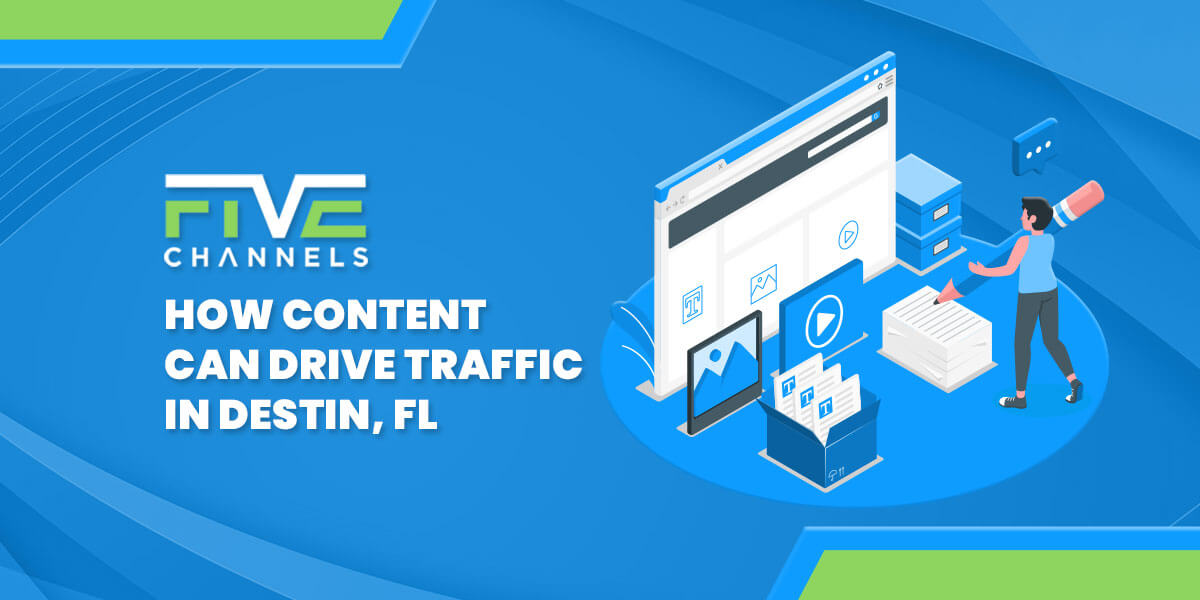 Defining Content Marketing
If you've been in marketing any time in the last 20 years or so, you've likely heard the saying "content is king." It was coined by Microsoft's Bill Gates, and it's become something of a mantra for most digital marketers.
Content marketing is using content as part of your marketing strategy. What is content, though? To understand how content marketing itself works, you'll need to first grasp what "content" even is.
What is Content Anyway?
Content is a kind of catch-all term, and it can refer to almost anything you create and post to the Internet. Some examples include:
– Blog posts
– White papers
– Case studies
– Videos
– Infographics
– Social media posts
There are other kinds of content as well, but these cover the major bases.
In content marketing, it's best to have a few different types of content. One reason is that certain channels only accept some kinds of content. Instagram only accepts photos and videos, for example.
If you have a blog post, you won't post it to Instagram. That's not the right channel for this kind of content.
So, if you're using several different channels, you'll likely need different types of content for them. Different types of content also perform differently. Videos and images, for example, often outperform text.
Successful content marketing strategies incorporate several different types of content for that reason. Different types of content can also appeal to different people, as well as different stages of the buyer journey.
Creating Good Content
The caveat to "content is king" is you need to create good content for your audience. It's easy to crank out a bunch of low-quality images or blog posts that have little value. This isn't what your audience wants, and it will hurt your brand more than it helps.
What counts as "good" content, though? It's an important question for marketers to ask.
Good content fulfills a need the audience has. An informative how-to video giving people tips on using your products is a prime example. Your customers and would-be customers will find this information helpful.
Your content can aim to be informative and educational, or you could opt to entertain. Ads that are entertaining may go viral, even if they are just commercials.
Good content doesn't always have to be the highest quality. Take live video as an example. Despite the polish being off this type of content, people still gravitate to it.
So long as it fulfills a need, such as being informative or entertaining, they won't mind too much. A professional-looking video still goes a long way to being entertaining and convincing. The same is true when it comes to other types of content, like images and text.
What is Content Marketing's Benefit to Business?
The next question most marketers have is about the benefits of content marketing. You understand what it is, but how can it help you?
Content marketing has many benefits for businesses, whether you're in Destin or New York City. Perhaps the biggest benefit is that it helps you forge a relationship with your audience.
Most people start their buying journey with online research these days. By providing them with educational or informative content, you can help them on their journey.
Suppose someone has decided they want to get fit in the new year. They've decided to take up running. Now they need a pair of running shoes.
They don't know much about running shoes. Which ones are best? Which ones will help them reach their goals?
To this end, they'll start an Internet search. They'll read up on all the best brands and models of shoes. They might also read about factors to take into consideration.
If you're a running shoe company, you want this person to consider your brand. By offering them helpful content at this stage of their journey, you begin building a relationship with them. They begin to recognize your brand, and they start to trust it too, because you offer quality information.
As they continue their journey, they may come back to you for more insights. Eventually, they'll compare your shoe models and buy from you. Later, they'll return to your site to buy another pair of shoes and to get information on how to make their shoes last longer.
You now have a returning customer who trusts and values your brand, and it's thanks to content.
Content Marketing is the Basis of All Digital Marketing
The other major benefit of content marketing is that it supports every other digital marketing initiative you have on the table. This is where the idea "content is king" comes in.
Suppose you want to start ranking higher for search terms like "running shoes near me" and "running shoes in Destin." To do that, you'll need to employ SEO tactics.
Content marketing and SEO go hand-in-hand. To rank for these search terms, you might create SEO-friendly blog posts designed to capitalize on them. If you want to draw in someone searching "how to choose running shoes," you could videos with tips to help.
You can then promote this content on social media as well. It could go into an email newsletter. It could even become the basis of a PPC ad campaign designed to draw in leads.
From this example, you can see that content marketing informs every other digital marketing initiative you take.
Content Drives Traffic
Content drives traffic, generates leads, and so much more. Creating great content will help your brand become more visible.
As noted, content can be optimized to perform in the search results. This improves your position in the SERPs. That then drives traffic to your site.
Sharing your content on social media or in email can also generate traffic to your site. It can boost your social channels but may convert to website visits as well.
You haven't even paid for any ads yet. Adding content to your PPC campaigns will also help drive traffic to landing pages. Promoting certain types of content could drive traffic to a particular asset.
In turn, people may share your content as well. When they do, you may end up driving even more traffic to the page.
How Can You Capitalize on Content Marketing?
The question you have now is how you can use content marketing effectively to boost your Destin business.
There are a few key points to keep in mind when you want to use content marketing to its greatest effect.
Create Quality Content
Many marketers make the mistake of putting quantity over quality. Some algorithms favor content "freshness," but quality will always win out over quantity.
Why? At the end of the day, users decide what's popular and what's not. If they find your content is always low-quality, they'll turn away from your brand.
That's why it's important to put quality content out there. When you do, people will tune in on a more regular basis. They'll keep coming back for more.
That, in turn, will translate into better search engine rankings and more visible social media posts. Those results drive more traffic to your website.
You do want to create a schedule for content, of course. Posting on a regular basis is important.
Use Content to Support Buyers at Every Stage
Next, you'll want to think about crafting content that supports buyers every step of the way. Someone just starting their research has different needs and different questions than someone who is ready to buy.
Content about why getting the right running shoe is important for the buyer just starting out on their journey. Someone who is ready to buy already knows why getting the right shoe is important. They've probably picked the right shoe as well.
Don't forget about customers who already made a purchase. You want to continue cultivating a relationship with them. Content can help you do that.
These buyers might think about when it's time to replace their running shoes or what they can do to make their shoes last longer. Offering this content supports them until they're ready to buy their next pair of shoes.
This works for almost any business. If you offer financial services, you might have content about why someone should open an account or set up a budget. For people already working with you, you may offer them insider tips on how to save more or which investments are best.
Understand Your Audience
If you want to use content effectively, then you'll need to understand your audience. Think about buyer personas and demographic data.
Who buys from you, and why do they buy? When you know this, you can create content that people actually want to see. Remember that good content is valuable to your audience in some way.
When you create content people actually want to see and find useful, you'll drive more traffic. People will click your link from search, or they may click on an ad because it piques their interest. They might come back to your site for more information, or they may share it because they find the content useful and relevant.
An understanding of your audience also makes it easier to choose topics that will interest your audience.
Do Your Research
Finally, you'll want to make sure you do some research. Keyword research and demographic research can help you understand your audience better. Keyword research tells you what they're searching for, which can help you craft content that they want to see.
Demographic research helps you understand the audience more. With that in mind, you can look to their interests and pain points. That makes it easier to craft content that truly speaks to them.
Schedule Your Content
Another key to a successful content marketing strategy is making sure you stick to a content schedule. As much as quality must come before quantity, people will check in with you on a regular basis if they know you have a schedule for new content.
If you don't have time to create great content on a regular basis, then it might be time to team up with a content marketing team. They can help you pick your channels and create quality content for each of them.
Think Local
The final tip for driving traffic with your content marketing is to make sure you're working on a local level. If your business is based in Destin, then you may want to capitalize on "near me" searches or people looking specifically in your area.
Creating content that speaks to your local audience is helpful for finding new leads and new customers. It can also help you rank higher in the SERPs and gain more visibility. This can be especially helpful if you want to speak to a more local audience, versus a national one.
Destin Business Owners Can Get the Help They Need
Hopefully, you now have a solid understanding of how content marketing can help drive traffic to your website, as well as generate leads and convert customers.
If you need a hand with content creation or developing a content marketing strategy, get in touch with the experts. With the right team, getting the right content is easier than ever.
Owner and Chief Marketing Officer, Jason Hall, and his team specialize in creating brand awareness / traffic and lead generation / marketing funnel and conversion optimization, while utilizing the appropriate marketing channels available within your industry. With diverse clients throughout the world, Jason's team is well connected within many industries to assist with your marketing strategies. With no long term contracts and various levels of service, Jason's team will increase the quality of your online traffic, leads, and sales.
Free Website Audit Tool
See how well optimized a web page, landing page, or blog post is for an exact keyword or phrase
About the author...
Located in the heart of the Emerald Coast - Destin, FL, founder and Chief Marketing Officer, Jason Hall, and his team specialize in creating brand awareness / traffic and lead generation / marketing funnel and conversion optimization / and PR campaigns, while utilizing the appropriate marketing channels available within your industry.
With diverse clients throughout the world, Jason's team is well connected within many industries to assist with your marketing strategies. With no long term contracts and various levels of service, Jason's team will increase the quality of your online traffic, leads, and sales.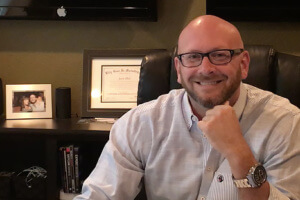 Request a digital marketing strategy session today and we'll show you what you've been missing!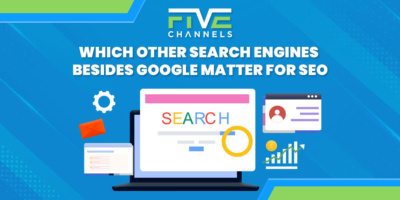 Are you struggling to improve your online presence and boost your website's SEO? Google is the most popular, but optimizing…