Did you know that TikTok's net worth has already surpassed a whopping $50 billion?
TikTok began as little more than a spiritual successor to the original short-form video app, Vine. However, in a few short years, it exploded into one of the most popular apps in the world, especially amongst teenagers though they are not the only users. Much of the app's success can be attributed to one thing: the TikTok algorithm.
As such, every TikTok business strategy must have a plan to maximize the algorithm. Otherwise, your videos will sink to the "bottom," where no one will ever see them again.
Unfortunately, the algorithm is not cut-and-dry. Most of the proprietary codebase is not public-facing, meaning much of how TikTok operates is a secret. Marketing with TikTok requires understanding how the algorithm behaves in only the broadest sense.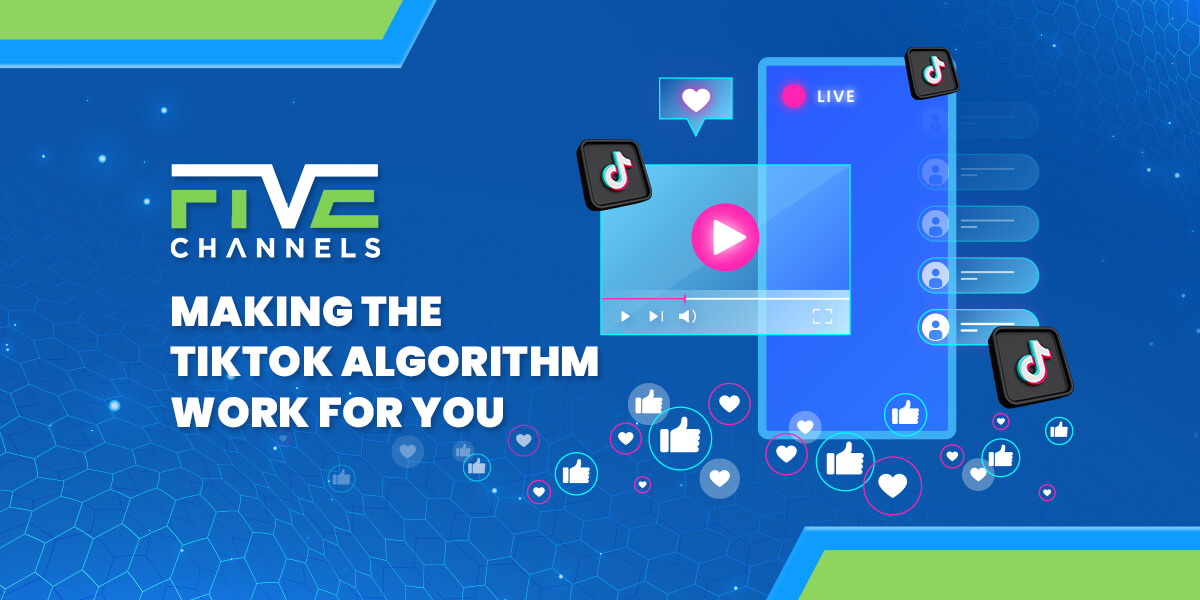 What is an Algorithm?
"Algorithm" has become something of a buzzword these days. It's singlehandedly the key to modern innovation, the enemy of democracy, and the cause of mental illness. The fact is most people who use the word don't seem to understand what an algorithm really is.
In technical terms, an algorithm is a set of code that executes a specific function when certain parameters are met. If that definition doesn't make sense, then let's use an analogy.
Think of an algorithm as a package sorter at a packaging warehouse. The algorithm evaluates each package one by one, then decides which conveyor belt to send it on. It's ultimately up to the sorter to determine where a package goes and who gets it.
In a sense, an algorithm is the package sorter of the internet. It evaluates content, then delivers it to the people it "thinks" should see it. This is why your Google, Facebook, or Twitter results are not the same as the next person's.
What Benefits Do Algorithms Serve?
Before algorithms on social media, everyone got the same thing. You saw the same page when you visited a website as the next person. Any curation had to be implemented by humans.
Thanks to algorithms, we all get curated content. The algorithm takes in your personal information, such as:
How old you are
Where you live
What language you speak
What interests you have
What job you have
What products you buy
The algorithm uses this information to create a profile of what "you" are. It then selects content that other people who are similar to you enjoy. As you interact with that content (like, comment, repost), the algorithm gets "smarter" and recommends increasingly relevant content.
To put it in a nutshell, algorithms:
Give you relevant, curated content
"Learn" what things you like to improve that content over time
Rank things in order of relevance when you search
As you can tell, algorithms could bring a massive profit to a business or bring it to its knees. A malfunctioning algorithm, or a poorly implemented TikTok marketing campaign, could starve viewers of your content.
How the TikTok Algorithm Works
TikTok works on the basis of the For You (FY) page. Just as above, it uses a combination of factors to determine whether to recommend videos in the same category. Factors may include:
The time you spend watching each video before swiping up to the next
Likes
Comments on videos
Video subject matter
Popular sounds, hashtags, and effects
"Not interested" feedback (i.e., you tell TikTok not to show you similar videos)
Whether the featured content goes against the guidelines (dangerous activities, violence, spam, sexual content, etc.)
However, some people have misconceptions. There are things that, believe it or not, do not affect TikTok's algorithm:
How many followers a creator has
View counts on previous videos
That means if you've just begun a TikTok digital marketing strategy, you don't need to worry about the lack of traction as a newbie. TikTok will recommend your videos to someone it feels wants to see them.
How to Make the TikTok Algorithm Work for You
Now that we've covered the basics, you must be dying to know how to get your videos to the top of every FY page. For starters, your TikTok shouldn't be your only social media presence. Pair this with Instagram, Facebook, Twitter, and other social media sites.
Understand that TikTok is not just for children. It's an app widely used by adults and generates considerable marketing money just on ads alone.
Let's cover just a few ways you can make the TikTok algorithm boost your videos.
Focus on Bite-Sized Content
Initially, TikTok videos were only 15 seconds, just over double what Vine was. This gradually grew to 30 seconds, one minute, then five minutes. Now, TikTok videos can be 10 minutes long.
TikTok may have strayed from its roots, but humans still have short attention spans. Brief videos tend to get the most likes and the most engagement. As a rule of thumb, try to keep all your videos under a minute.
In fact, try to hook viewers within the first few seconds. They say the human attention span is now less than that of a goldfish. Whether or not that's true, people won't give you the time of day if you don't make it worth it to watch your content.
Keep Up With Trends
TikTok may not seem all that interconnected since there are no "posts" or forums where people interact. Everything happens within singular videos, aside from stitches, but trends are contagious on TikTok and are an excellent way for you to slide into some views.
The most common type of trend on TikTok is using a sound byte, colloquially just referred to as "sound." This is a voiceover or music byte that you add to your own video, often pulled from another popular video. The hard part is using it creatively.
For example, there was a sound recently on TikTok of a woman saying, "Mm, mm, mm, today drained me." Many people paired this with themselves sitting in their cars, tired after work. Over time, this trend evolved into clever, funny variations.
Keep track of sounds and use them the same as everyone else. Think of unique ways to employ these sounds, and gamify your content.
Stitch With Popular Videos
Stitching is one of the unique parts of TikTok. You can attach your own video to a video by someone else, and they play at the same time. This creates hilarious interactions between strangers, often with the second person making fun (in a playful way) of the first video.
Stitching is excellent for marketing on TikTok because:
It pairs your video with a video that's getting a lot of views
Anyone who liked that video may likely get a recommendation to see your video
Stitches can lead to further engagement because people can stitch your stitch. In some instances, hundreds of people stitched each other, one after another. This created a massive video conglomeration in the process and guaranteed each participant new views and followers.
Stitch is really the only way for videos to react with other videos. It generates the most engagement on the platform and, therefore, should be a big part of your TikTok marketing.
Don't Be Afraid to Go Niche
Marketing is about getting your brand to as many potential customers as possible. In days past, the most effective marketing cast a wide blanket to ensure those potential customers got a whiff of your product. However, those days are over, thanks to the algorithms.
Don't be afraid that your content will get swept under the digital rug just because it's niche. TikTok's algorithm is legendary and knows to whom it should serve your videos.
Your niche audience is always out there, and TikTok will help you to find them. Don't make the mistake of going too general. Stick to your niche, and people will come.
That said, you still have to put in the effort. You must use the proper hashtags, post at the right time, and engage, which brings us to the next point.
Don't Neglect Hashtags or Overuse Them
Hashtags are a great way to zero in on your audience. You simply put a hash (the pound sign) before a word. This will single out the word and make it searchable.
Try to think of every possible keyword you can that might be associated with your business. Streamline these keywords into the most popular ones and include them in every video. However, make sure that hashtags are relevant to the current video.
Don't make the mistake of hashtag stuffing. This is using too many hashtags or hashtags that don't fit with the content. Users can see through this and won't click on your video if it's not relevant.
Plus, hashtag stuffing, as a general rule, is not very effective anyway. To an algorithm, it looks like an apparent attempt to make seemingly organic material climb the ranking ladder. Stick with a few meaningful keywords, and you'll be fine.
Take Part in the Community
You are guaranteed to have competitors on the platform, but there will be some whose business or content overlaps with yours without being a direct competitor. Therefore, take every chance you can get to interact with these people.
Like and comment on their videos. Stitch with their videos, adding meaningful contributions beyond just agreeing with what they say. Consider partnering up with them as part of your marketing strategy.
Even if you have no one that fits into this non-competitor box, engage in the community regardless. Comment where you can, like videos, and follow people. TikTok will see this interaction and may use it to feed your videos to the right folks.
Use All the Tools at Your Disposal
TikTok is great because it comes pre-baked with some incredible video editing tools. It features a "green screen" that cuts out your background, even if you don't have a green screen. There are excellent options to stitch together different videos and ways to upload additional media to bolster your presentation.
This is a continual work in progress, so you should subscribe to TikTok's beta. This gives you access to upcoming features that TikTok is working on. Some of them may not be "out of the oven," so expect bugs.
The point is to stay ahead of the curve. Beta gives you access to things the general community may not have yet. Stand out from the crowd by using these features in all subsequent videos.
Make Your Content Accessible
By accessible, we mean accessibility, as in options to make your content easier to view and listen to. Many TikTok users will watch your video without audio. If you don't include captions, they may skip the video rather than turn the volume up just to hear it.
Use on-screen text to label your videos according to their content. Make sure the thumbnail is the same, with a big, easy-to-read textbox.
Last but not least, make it easy to find links. You can set up a link tree or include links in the comments. Read up on why TikTok may flag a video since you can't put links anywhere you want.
Let Us Evaluate Your Marketing Plan
The TikTok algorithm is one of the best of its kind, known for giving users exactly what they're looking for. That said, this algorithm has not been revealed to the public other than hints at what elements may drive engagement. Use the above tips when building your marketing with TikTok, and entirely use this massively popular platform.
Are you having trouble with SEO, paid advertising, or anything else marketing-related? Five Channels can help. Visit us here to claim your free digital marketing review.
Owner and Chief Marketing Officer, Jason Hall, and his team specialize in creating brand awareness / traffic and lead generation / marketing funnel and conversion optimization, while utilizing the appropriate marketing channels available within your industry. With diverse clients throughout the world, Jason's team is well connected within many industries to assist with your marketing strategies. With no long term contracts and various levels of service, Jason's team will increase the quality of your online traffic, leads, and sales.
Free Website Audit Tool
See how well optimized a web page, landing page, or blog post is for an exact keyword or phrase
About the author...
Located in the heart of the Emerald Coast - Destin, FL, founder and Chief Marketing Officer, Jason Hall, and his team specialize in creating brand awareness / traffic and lead generation / marketing funnel and conversion optimization / and PR campaigns, while utilizing the appropriate marketing channels available within your industry.
With diverse clients throughout the world, Jason's team is well connected within many industries to assist with your marketing strategies. With no long term contracts and various levels of service, Jason's team will increase the quality of your online traffic, leads, and sales.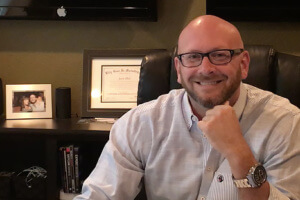 Request a digital marketing strategy session today and we'll show you what you've been missing!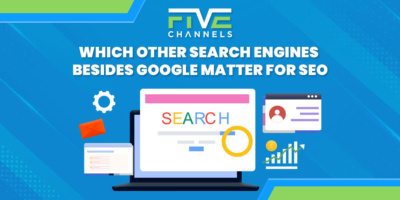 Are you struggling to improve your online presence and boost your website's SEO? Google is the most popular, but optimizing…