Are you an SEO freelance writer or content marketing agent who handles the SEO ranking for your business? Have you heard about the new Google Ranking Algorithm update, and you aren't sure what it means or how it directly affects you?
With so much information on the internet, it can be hard to decipher what is correct and what you should do about it. As you know, SEO is a constantly evolving and updating thing that you always have to make sure you are up to date on.
If you are curious to know more about this change and how it can affect your organization, we are here for you. This brief article will cover what the new update is and who you can reach out to for more questions.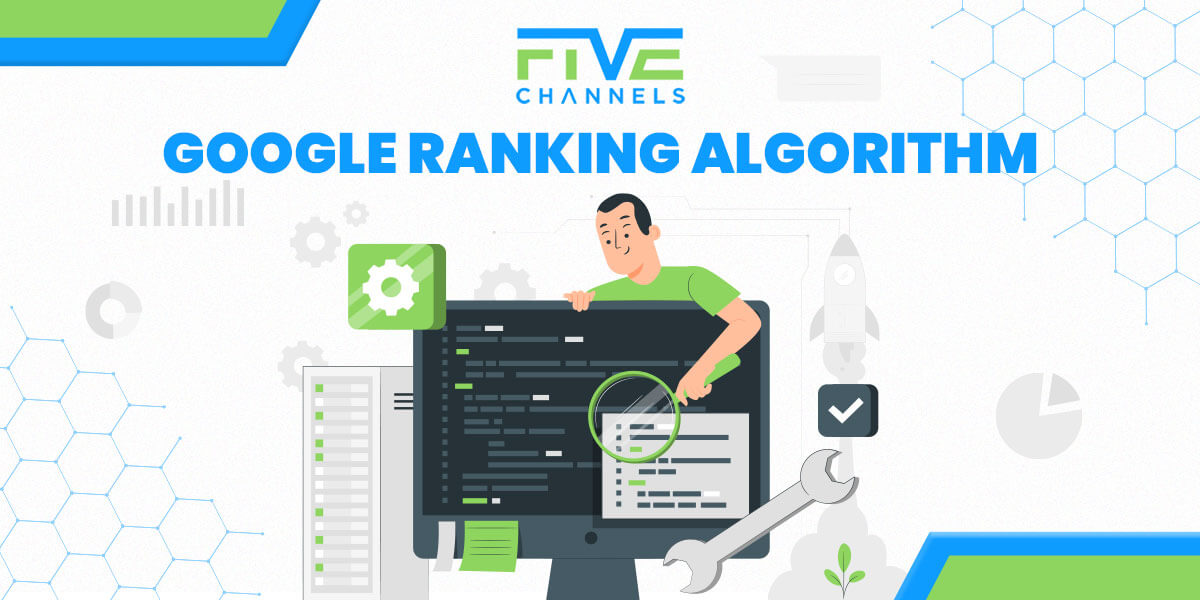 How Often Does Google Update its Algorithms?
Google changes its Google ranking algorithm almost once or twice a day. Most experts estimate that Google updates and modifies its search algorithm about 500 or 600 times every year. Most of these updates usually do not significantly affect the SEO landscape, but some of them change how we write for SEO ranking.
How to Keep Up With Google Ranking Algorithm Changes
There are many different ways to keep up with these constant changes, such as regularly checking your web site's traffic in your analytics platform. You also want to make sure to check in on the search rankings for your target keywords. Another way to keep up is to check out Google's website, outlining their updates as they roll them out.
Recent Google Ranking Updates
One of the most critical updates that affect how you rank on Google is the link spam update. This "link spam update" rolled out in July of 2021.
This roll-out was Google's attempt to nullify spammy links across the web and different languages. It aims to "nullify" any websites that use keyword stuffing, link manipulation, or any other black hat SEO tactics to increase their rankings.
As a result of this google ranking algorithm update, websites with spammy links have already seen or will see a drop in their rankings. If you want to continue to rank, you will need to ensure that you have high-quality content and links that make sense to what you are selling or promoting.
SEO Rank Updates
With this recent update with Google, the algorithm is getting much better at recognizing content with the most reliable and relevant information. Any posts or websites with misleading titles or irrelevant content will no longer rank high on Google.
As we enter into 2022, we should now expect that the SEO rankings will be way more competitive with providing high-quality content that is helpful to those looking for specific information. If your website promotes content that only tries to fish for your target audience through unnecessary links, you will most likely see a drop in your ranking results.
As mentioned earlier, Google's newest update focuses on "spammy links." So, if your content contains links that are not relevant to what you write about, Google's algorithm will be able to identify that.
Personalized Results Based on Recent Searches
The current traffic on Google shows the most recent search topics based on the algorithm. Google gathers this data from the activities of all internet users.
Now, Google is working to improve users' search experience by matching the information that comes up according to the user's history of their frequent queries and visited pages.
In the near future, the search results will soon be able to match up the pages to show to specific users based on their recorded interests. Think of it as how YouTube displays suggested and recommended videos to you based on what you recently viewed or searched up.
Snippet on Search Page Results
Do you notice the little section on top of your search page results that shows a brief description or a photo of the result you were looking for? This snippet can sometimes be helpful, especially if you are looking for information quickly.
Unfortunately, most of these snippets show incorrect and misleading information, causing you to go back to the search query to find something that is more relevant to what you initially looked for. Sometime this year, the snippet on the search result page will go away.
New Ways in Searching
Another major SEO rank update that is most likely going to impact the way content marketers create their content is voice search and inquiry. This year, keyword searching will have more practical results.
Since the initial implementation of voice recognition and voice searches on mobile devices and internet software, casual-conversation types of searches will be used more by those using the internet.
For example, when doing searches by typing, most users would type something like, "Best Pilate Routine." Whereas with voice searching, a user may ask Google or Siri to show them "How To Do Pilates," which can serve as a new keyword for content creators to use in their on and off-page SEO.
Changes in Optimization
As mentioned earlier, black hat SEO tactics are a huge no-no when it comes to trying to rank on Google. This includes keyword stuffing, also known as keyword spamming.
Google's algorithm is getting much more competent at identifying high-quality content that uses synonyms or related words from the keyword. Make sure to not overly use your keywords throughout your article in a way that does not seem natural. Google will most likely blacklist your page.
Videos and Photos in Optimization
Including videos and pictures in your content is very practical and beneficial for writers and readers alike. The videos and photos you put in your web content can also help your article increase in search traffic.
Local SEO Will Thrive
Since more and more people are looking for ways to stay indoors and limit social contact as much as possible, driving through the city or nearby areas to find a good spa or restaurant is no longer a task.
Now, when people need to find a nearby restaurant or other types of profession or service, they can type, "restaurants near me." Local SEO will be more effective in 2022 for online marketers, and even as the pandemic slowly dissipates, people will still most likely type "near me" when looking for a close-by store.
Google Page Experience
The Google Page Experience update helps Google to officially count user experience as a metric for how they rank certain websites. So how does Google determine user experience on your website? The algorithm uses different factors to help judge how user-friendly a web page is.
Factors used to judge user-friendliness:
Load time
If the ads on your page intrude with the user's experience
If content moves around as the site is loading
Page experience consists of many different already existing Google updates that users will most likely already be familiar with, such as the HTTPS ranking boost and the mobile-friendly update (which we will get into in the next section).
Google Passage Ranking
Google's passage ranking update could impact your site's rating by up to 7%. This ranking update is the result of "passage indexing," which is when Google takes information buried in the body of your web passages and brings it up in response to a short internet search query.
These updates make specific searches a lot more accurate on the site and reduce users' time searching for particular information. This helps immensely when a user opens up their phone and googles a question that they need an answer to.
Google passage ranking is a huge help to those trying to rank their websites higher. Suppose your website's articles contain high-quality, helpful information that answers the questions that your target audience is looking for. In that case, you can count on this update to help increase your traffic.
Google Product Review Guideline
Another part of the updates to the Google Ranking Algorithm is the new product review guidance. This update is rolling out for all English-language pages for right now.
They have also provided two new practices that you can use for your content. As mentioned earlier, you will want to optimize your content with videos and photos to enhance your user's experience on your webpage. When you add more multimedia to your product reviews, it helps to support your authenticity and showcase your expertise.
Provide Additional Links
When optimizing your content for a product, it is best to include links to multiple sellers. This also allows your readers to have a choice between what you offer and the other available options out there in the market.
Product Descriptions
Google will promote more in-depth product reviews in their rankings. This does not mean that Google will remove any lower-quality product reviews from the search.
Instead, it means that any content that mimics close to the product description will not be featured on the first page. The update focuses on ensuring that your target audience has access to in-depth product reviews, is written by experts, and has original research backing the information listed on your webpage.
With this in mind, if you have product reviews on your website, make sure to check in with your rankings. Your page may have received an impact from the new update, but there is no need to worry. If you notice a dip in your rankings, you may just need to update your content to be fresher and more relevant to your users.
Questions to Ask Yourself About Your Rankings
Due to these updates released by Google, many people have seen a dip in their results. Some have only seen minor changes, whereas there are other people who may have seen more significant impacts. If you notice your content is not ranking as well as it used to, there are some questions you should ask yourself.
Questions to keep in mind when reviewing your content:
Does this page have useful information for users?
Is this page authentic?
Have we included original research?
Are the titles within the content relevant to the topic?
Is the information we have misleading?
Is our content safe for the general public and children?
Does our content abide by standard spelling, grammar, and style rules?
These are a few of many questions you should review when checking out your data for how your pages rank. Another great question to ask yourself is, "are there too many pop-ups or ads within the content?"
We all know that adding ads to your website does help with monetizing your content and creating an additional stream of income, but at what cost? Having a couple of ads may not distract your customer but putting an ad after every paragraph or where it blocks your content can significantly affect your target audience's user experience.
As mentioned earlier, Google's new updates deal with user experience. So, if you have a funnel of people saying that they had a not-so-great experience, you may see a decrease in ranking for your web pages.
Review Your Digital Marketing Today
Keeping up with the ever-changing trends of SEO and the constant updates that are happening on the Google Ranking Algorithm is a complicated task, especially if you are already busy trying to handle your business. Making sure that your content ranks high to reach your target audience is very important to your bottom line.
There is no need to worry if you are unsure of these updates or about SEO or SEM in general. It can be hard to understand something you may not know too much about. That is where we come in. Contact us now if you are ready to have your digital marketing review.
Owner and Chief Marketing Officer, Jason Hall, and his team specialize in creating brand awareness / traffic and lead generation / marketing funnel and conversion optimization, while utilizing the appropriate marketing channels available within your industry. With diverse clients throughout the world, Jason's team is well connected within many industries to assist with your marketing strategies. With no long term contracts and various levels of service, Jason's team will increase the quality of your online traffic, leads, and sales.
Free Website Audit Tool
See how well optimized a web page, landing page, or blog post is for an exact keyword or phrase
About the author...
Located in the heart of the Emerald Coast - Destin, FL, founder and Chief Marketing Officer, Jason Hall, and his team specialize in creating brand awareness / traffic and lead generation / marketing funnel and conversion optimization / and PR campaigns, while utilizing the appropriate marketing channels available within your industry.
With diverse clients throughout the world, Jason's team is well connected within many industries to assist with your marketing strategies. With no long term contracts and various levels of service, Jason's team will increase the quality of your online traffic, leads, and sales.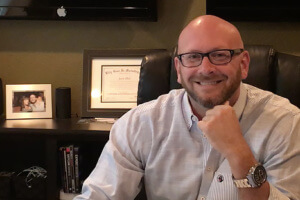 Request a digital marketing strategy session today and we'll show you what you've been missing!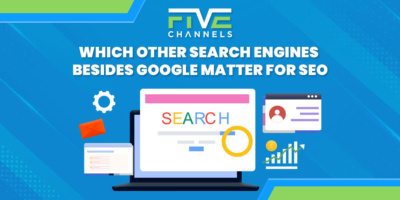 Are you struggling to improve your online presence and boost your website's SEO? Google is the most popular, but optimizing…