If you're trying to hit all of your marketing goals, never forget that success leaves clues.
More than 80% of companies today use some sort of content marketing strategy. Blogs, vlogs, eBooks, courses, and other sorts of content can grow your brand more than you know. However, you must always be willing to critique your content strategy so that you can improve it.
Here's what you need to know about conducting a content audit for your brand or business.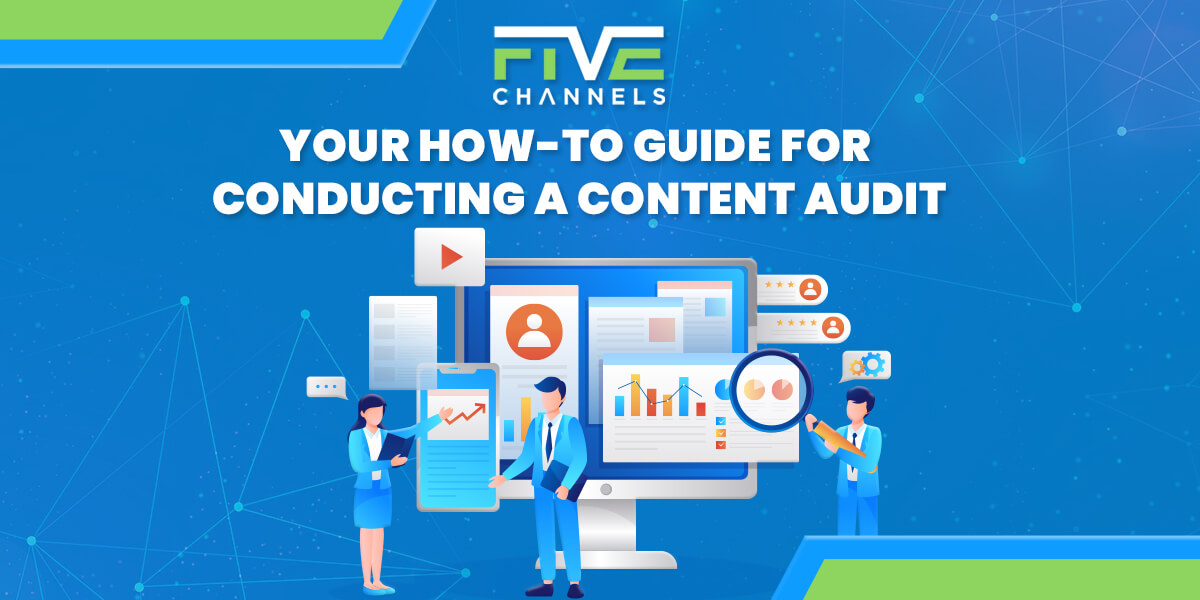 What is a Content Audit?
First, make sure you're clear on content audits and what they entail. It's a comprehensive examination of your website and all of its content. The intent is to fine-tune your site and create a content strategy that gets results.
Using a content audit can improve your Domain Authority (DA), get you more traffic, and build lasting brand awareness. The right content audit tips will also keep you on track with your sales and profit goals.
Some other benefits of conducting a content audit include:
Receiving a qualitative assessment of your content, its merit, and its intent
New ideas for freshening up old content
Learning more about your brand theme and mission so you can double down on it
You can pinpoint and fix any content gaps
A better overall return on investment (ROI) for your content marketing strategy
A thorough audit can help you use content marketing strategies that connect and engage with your audience while also improving your bottom line.
Know Your Goals
Now that you know just how helpful an audit can be, it's time to set some goals. A content audit guide wouldn't be complete without examples of some goals that you can set to know you are on track with your mission and getting the results that you're looking for.
Here are some common goals to have in place when going into a content audit.
Understand the Purpose of Your Content Marketing Strategy
Make sure to get clarity of your mission before taking on any content marketing strategy. Knowing the purpose of your content strategies will help you brainstorm actionable tips to improve performance.
Engagement is always a key issue with any content audit. The audit can pull up your content to explore which topics, formats, styles, or other details engage your audience the most. You can use the audit to learn what people gravitate toward and what gets you the most leads.
Any content that creates chatter or prompts people to share your content will ultimately be a plus.
Always consider the SEO implications when working a content strategy. This will help you figure out what to keep on your site and what should be pulled to improve your SEO metrics.
Name the main priority goals right before going into the audit. Perhaps you're trying to steer people toward your email list with your content. Maybe you're launching a product and want to generate interest.
Start with the purpose and then work backward.
Find Your Voice With Your Content
Keep in mind that content is always an artistic expression. People will follow your brand and do business with you when they feel they understand where you're coming from.
Set some qualitative goals that help you find your voice and rhythm with your content. In the beginning, it is simply fine to have an editorial calendar or content publishing goal that you stick to. As time goes on, you need to sink your teeth into your content to figure out what you are trying to say and what type of audience will respond to it.
The audit process can help you research personas, so you know how to reach your target audience in a way that is engaging. It pays to also focus on local SEO so that you can connect with your community and get the results that make your business profitable.
Optimize Your Content so it's More Findable
Don't forget to set goals for the nuts and bolts of your content. People must be able to find your published content so that they can interact with it and share it.
More than 4 million blog posts are created daily. Yours will easily get lost in the mix if it doesn't currently use the right mix of keywords or have useful metatags. Set goals for these types of details so that your audit can help you give your content a fighting chance.
Research Your Conversion Rates
Make sure that your goals always end up with more revenue and profits at the end of the day. This means prioritizing conversion rates so that people are taking action based on your content.
It also means mastering the art of the sell while keeping your content engaging and organic. Use strong calls to action (CTA) and make your website easy to navigate so that conversions will naturally go up.
Consider Tie-Ins With Products and Services
Always set goals that intertwine your content marketing schedule with any product launches or service discounts. This lets you get a payoff from your content in a meaningful way.
Whether you're publishing a blog or getting a better handle on your social media pages, there should always have a product or service tie-in that can help you monetize immediately or in the near future.
Compile and Collect Your Content
It's easier to grow your brand awareness when you can look at your content with a critical eye. Move forward with the audit once you have gone through your content with a fine-toothed comb.
What types of content should be part of your audit process?
Blog Posts and Replies
Blog posts are among the best ways to build engagement with your audience. Running a thorough and comprehensive audit of your blog can help you bring in traffic while also hitting all of your SEO goals.
Some points of consideration when auditing your blog include:
Examine your keyword density and use of keywords
Fix broken links
Update, highlight, or showcase your old posts to keep them relevant
Figure out if the current theme is still working or if it's due for a change
Research the current Domain Authority (DA) and Page Authority (PA) of the blog and ways to fix it
Make sure that you also consider the level of engagement that you're getting from the blog. Likes, comments, and shares are all good metrics to improve on when you want your blog to deliver results. Set up a routine for regularly checking and responding to comments.
You are more likely to get repeat visits when your blog offers value and serves as a conversation piece for people to participate in.
Vlogs and Other Video Content
It's also important that you run an audit on your video content. First and foremost, revisit your video content marketing goals and figure out which are serving you and which you need to remove. This applies whether you have videos posted on YouTube, Instagram, TikTok, or any other social media outlet.
Some other points to consider when auditing your video content include:
Browsing your video inventory to check on titles, listing descriptions, keywords, and other information
Eliminate videos that are poorly performing or potentially hurting your brand
Study your conversion rate and find ways to improve it
Make sure you're hitting the tone of your brand with your video content
Pinpoint gaps in your video content library
YouTube is the second biggest search engine in the world behind Google. Since they're owned by the same company, your SEO results will multiply when you also optimize your video content.
Infographics and Other Web Content
Many marketers are leaving traffic and results on the table by not branching out into other forms of content marketing. Infographics are helpful because they're visually impressive, easy to share, and feature quick-hit information that teaches people about your brand.
Other forms of helpful content include lists, eBooks, and courses. If you're looking to audit this content, consider:
Updating the data and statistics on your infographics
Optimizing your infographics so that they link out and are easy to share on different platforms
Publish free eBooks on sites like Amazon and Google Play to draw in more traffic
Set quarterly and yearly goals for how your course performs
Rework your keywords so that your content finds a home with a wider audience
Taking the time to fine-tune your media will help you grow your reach and brand awareness as long as you use strategies that work.
Conduct a Content Audit
Now that you understand the importance of content audits and some steps for getting started, find a company that can assist you. They can offer an impartial third-party eye on your content to help you see past your blind spots.
You'll get the best return on investment (ROI) from your content audit by considering the following.
Be Flexible and Ready to Make Changes
The most important part of a content audit is your willingness to make the necessary changes. This level of flexibility and proactivity will help your content find new life and a new audience without getting stale.
Make sure that your content is rich with links so that you can improve your traffic and SEO rating. Invest in tools and software that will help you research data and analytics in real time. Having access to this information will pay off when you make changes little by little, you will experience results that are as impactful as they are scalable.
Build a Long-Term Vision for Your Content
Use these audits to take a long-term approach to your content marketing strategies. It's easier to solve problems when you can correct the course with a bigger vision in mind. The company that performs your audit can also help you to set sustainable benchmarks that you can scratch off your list one by one.
When you build your content strategy with vision, you will grow your brand awareness and solidify your company's reputation. Plan big with your goals in mind, and then reverse engineer the end result to set micro goals.
Make Sure You're Up to Date on Modern Practices
The best thing you can do is always stay modern and up to date. Whatever tools and practices help you accomplish your content marketing goals should become a core part of your strategy and process.
This could be something as simple as investing in enterprise resource planning (ERP) software or creating a content and editorial calendar. Make sure that all of your content is optimized for mobile, and that you are embracing technology like Artificial Intelligence (AI) and other forms of analytics.
Figure out how best to monetize your marketing results so that your company can hit its financial benchmarks and remain profitable in the process. Having raw numbers in front of you can help you achieve your goals and fine-tune your marketing strategies better than anything else.
Content Audit 101
The tips above explain the fine art of the content audit. Now that you have content audits explained to you in detail, it's easy to see why they need to become a core part of your process. Once you're ready to take the next steps, reach out to a team of professionals that can assist you.
Five Channels has years of experience with marketing and SEO and would be happy to hear from you. For a free digital marketing review or to get help with any other SEO or advertising questions, contact us online or give us a call.
Owner and Chief Marketing Officer, Jason Hall, and his team specialize in creating brand awareness / traffic and lead generation / marketing funnel and conversion optimization, while utilizing the appropriate marketing channels available within your industry. With diverse clients throughout the world, Jason's team is well connected within many industries to assist with your marketing strategies. With no long term contracts and various levels of service, Jason's team will increase the quality of your online traffic, leads, and sales.
Free Website Audit Tool
See how well optimized a web page, landing page, or blog post is for an exact keyword or phrase
About the author...
Located in the heart of the Emerald Coast - Destin, FL, founder and Chief Marketing Officer, Jason Hall, and his team specialize in creating brand awareness / traffic and lead generation / marketing funnel and conversion optimization / and PR campaigns, while utilizing the appropriate marketing channels available within your industry.
With diverse clients throughout the world, Jason's team is well connected within many industries to assist with your marketing strategies. With no long term contracts and various levels of service, Jason's team will increase the quality of your online traffic, leads, and sales.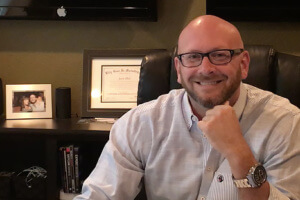 Request a digital marketing strategy session today and we'll show you what you've been missing!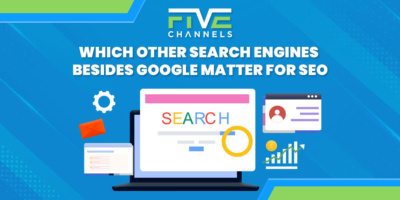 Are you struggling to improve your online presence and boost your website's SEO? Google is the most popular, but optimizing…