Marketing is a necessary expense for every business, but it can get really expensive if you don't know where to put your money. For most businesses, it's recommended to spend around 8% of your revenue on marketing, but where should that money go?
With so many digital marketing options to choose from, developing a comprehensive marketing strategy can seem daunting for many. Fortunately, it doesn't have to be. Let's talk about SEO vs paid search and see which is right for your business.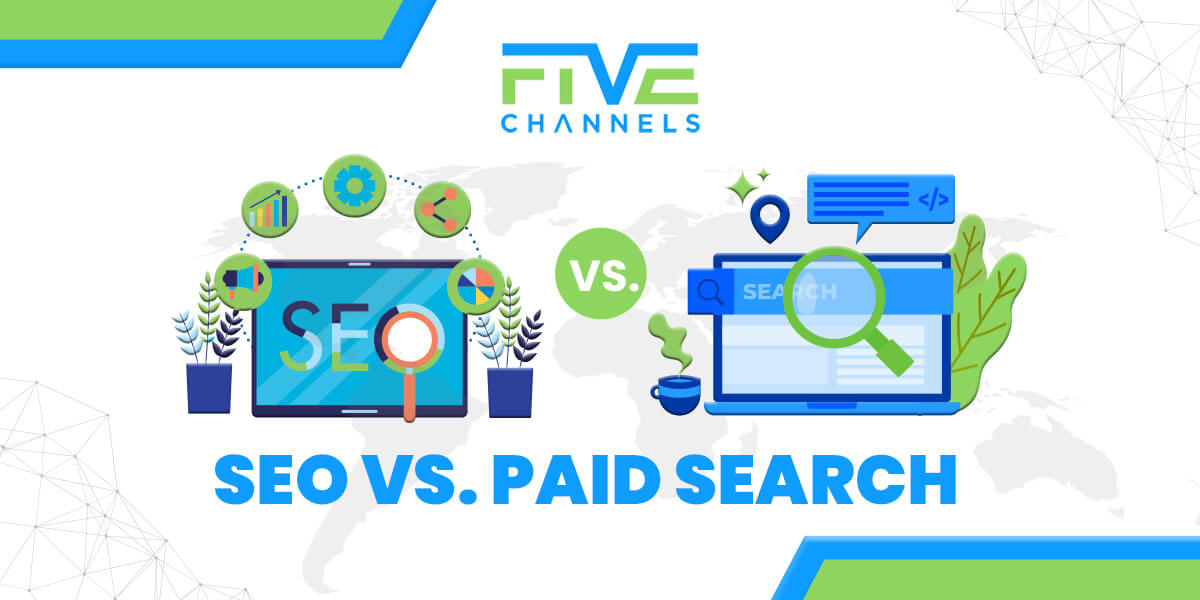 What is Paid Search?
Paid search is a common digital marketing technique that places advertisements on search engine results pages (SERPs). If you search on Google or other search engines, then you've seen them before.
At the top and bottom of the SERPs, there are usually between one and four search advertisements that will say "Ad" on the sides of them. You might be thinking, "Oh yeah, those ads I always skip over," as over 90% of users do, but not everybody does!
If you're trying to draw traffic to your website, paid search can be a great way to do just that, and as soon as today. The ads are easy to make, easy to launch, easy to monitor, and more.
Benefits of Paid Search
Paid search advertisements come with several benefits, but let's focus on the top three.
For one, some types of businesses rely heavily on search traffic or written content, while others don't, making search ads a perfect option for those businesses. For example, a video game company would rely more heavily on video ads, whereas a review website would rely almost entirely on search engine traffic. Other companies may use search ads to diversify their ad campaigns, rather than relying on them, and search ads may prove to be quite effective.
Beyond that, the other major benefit of paid search is to generate short-term revenue. Like all PPC campaigns, search ads are an excellent way to generate traffic as soon as possible, which often keeps startups and small businesses afloat.
Search ads are also one of the easiest ads to create. Google makes it a very intuitive process, offering all of the keywords you need, which makes it far easier than creating engaging video content. If you're a decent writer, then chances are you can make a good search ad.
Lastly, you will only pay for what you get. There are few guarantees in life, but following the PPC structure means you will, at the very least, only pay for the traffic you earn. Whether or not that traffic will convert is a different story, and we'll talk more about that later, but if your goal is to bring people to your website, then you'll have a stable price guarantee per click.
Paid Search Guide
Briefly, let's talk about the most important steps of a successful paid search campaign. First, you need to set up an account with Google Ads and redeem your first coupons, which could give you up to $300 in free ads as a welcome bonus.
Next, you'll need to develop an advertisement that's engaging to an audience and relevant to where you're directing them. If the landing page is completely different from the impression of the ad, users won't stay for long.
From there, you need to track your campaign as it goes. You can use Google Ads Manager and Google Analytics to measure both the ad campaign and the same metrics on your website. On your campaign, you need to know engagement rates and click-through rates (CTR) at the very least.
On your site, you'll need to know how traffic is coming in, where it's lost, how it navigates through your site, and your conversion rates. With this information, you'll understand what needs to be changed or improved upon and what's working. Without improving your site, you're merely wasting money on each click.
What is SEO?
Search engine optimization (SEO) is one of the hottest marketing topics in the world. However, with how much it's talked about, you'd be surprised how little it's used. Believe it or not, less than half of businesses use SEO in their marketing strategies.
In a nutshell, SEO is the process of optimizing your website's content for search engines like Google. This way, they'll rank you (for free) on their organic search results for various keywords that match the content on your website and users' searches. At a basic level, this is Google's fundamental service.
They do this by crawling your website and indexing the pages on your website they can access and ranking your content based on available keywords. For example, you would expect a car dealership to rank for terms like "used cars in Fort Lauderdale" or similar keywords.
There are a lot of strategies involved in boosting content, but it really comes down to promoting quality content that engages users. That's what Google's algorithm is designed to find and reward, and it's the only true way to build a long-term, successful SEO strategy.
Benefits of SEO
If there's one glaring benefit of SEO, it's the price tag. SEO can be done for free if you learn how to do it, but even if you pay for it, it's a different type of purchase from paid search. Once you build the foundation and start ranking, you've already paid for it, meaning that you can continue earning for years to come.
Essentially, once you rank toward the top, no matter how long it takes, it's a lot easier to stay there. Not only that, but the traffic that comes from it is far more reliable.
Organic traffic is the traffic that finds you. SEO is one of the best drivers of organic traffic, and organic users start out on an initial note of trust. This only leads to better conversion rates, positive brand associations, and brand loyalty.
For these reasons, ranking at the top of a relevant, high-traffic, and organic search is enough to single-handedly keep a business afloat indefinitely. The only downside is getting there, which can take time. If you know what you're doing, then there will be an end in sight.
Also, boosting your website's SEO means boosting your user experience (UX), which has enormous benefits throughout your entire digital marketing strategy. Your website is at the center of your digital marketing efforts, so a boost to your website is a boost to your leads.
SEO Guide
There's a lot to learn about SEO, so we're only going to give you the basics. There are three main pillars of an SEO strategy that are important to understand: on-page, off-page, and content marketing. We can also call this your website, your links, and your blog to make it easier.
First, your website is the entire foundation of your SEO strategy, and that shouldn't be taken lightly. Google uses over 200 ranking factors directly related to your website quality and UX. Without a quality website designed for users, you're building a house on a broken foundation, which means it won't last long.
Second, your content marketing strategy is essential for SEO, as it's what you're trying to rank. Without a blog, you may have 5 pages on your website that have virtually no chance of ranking for a search that doesn't involve the name of your business. With a blog, you have as many opportunities as you want to rank for relevant keywords and searches.
Lastly, you need to establish domain authority in the eyes of search engines. While Google's algorithm is very powerful, it can't fact-check everything on its own. How would it know who is telling the truth?
For that reason, they rely on other websites to establish that authority for them in the form of backlinks or links from another site to yours. The more high-quality backlinks you have, the more authority you have. This isn't an immediate issue for a new SEO strategy, but it is important in the long term, so developing a link-building strategy is important.
SEO is a long-term strategy that requires a strong foundation and long-term planning for content marketing. If you create great content on an optimized website, backlinks will come with time, and so will first-page rankings.
SEO vs Paid Search: Which is Better?
SEO and paid search actually fit into one umbrella known as search engine marketing or SEM. This is because they both revolve around search engines and compete for the same traffic in the SERPs.
Of course, SEO is better for conversion rates, building trust, and long-term ROI, which would lead you to believe it's the superior option. However, that's not always the case.
If you're running a startup or small business that relies heavily on building new customers, then SEO shouldn't be your only thought. In that case, paid search could save your business, as it's a much better short-term strategy.
For that reason, it's hard to make blanket statements about which is better than the other. As we've discussed, they both have their strengths and weaknesses. Using them both to diversify your marketing strategy is always recommended.
Generally speaking, both of these methods are best when used together. Paid search can help bridge the gap until you develop a successful SEO strategy, and even then, search ads can still offer plenty of benefits. When used correctly, the two strategies can help each other in more ways than you'd think.
SEM Integration
SEO and search ads go hand-in-hand, allowing for a strong integration if performed correctly. By optimizing your website for SEO, you will see better results on your search ads. This is because of the massive reliance on UX in website optimization, which means you will lose less traffic along the way.
By optimizing your landing pages, navigation system, loading times, and more, you're bound to keep as many users as possible along their journeys. Also, building more positive awareness of your brand will ultimately lead to better results for your ads in the long term.
We know how SEO can help search ads, but what about the other way around? Well, ads increase visibility which draws users and other website owners to your site. This can help increase traffic, engagement, and potentially backlinks, all of which will help boost your rankings.
Full SEM Services
If you want to get the most out of your SEM strategy, then we strongly suggest hiring a service that can help you with both, especially early on. Once you've built a strong foundation for both strategies, you can take them from there, but it's best to start on a professional foot. Find a digital marketing agency that offers the services you need today.
With the right help, you can eliminate the guessing game that comes with building an SEO strategy and know that your strategy will come to fruition as soon as possible.
Stay Ahead of the SERPs
Now that we've settled the score on SEO vs paid search, you can see that there isn't a winner, but rather a team that needs to work together for the best results, like chocolate and peanut butter. Just find the right services, build a solid strategy, and continue improving upon it over time.
From there, stay up to date with our latest digital marketing tips for your business, and feel free to contact us with any questions or for help with your strategy.
Owner and Chief Marketing Officer, Jason Hall, and his team specialize in creating brand awareness / traffic and lead generation / marketing funnel and conversion optimization, while utilizing the appropriate marketing channels available within your industry. With diverse clients throughout the world, Jason's team is well connected within many industries to assist with your marketing strategies. With no long term contracts and various levels of service, Jason's team will increase the quality of your online traffic, leads, and sales.
Free Website Audit Tool
See how well optimized a web page, landing page, or blog post is for an exact keyword or phrase
About the author...
Located in the heart of the Emerald Coast - Destin, FL, founder and Chief Marketing Officer, Jason Hall, and his team specialize in creating brand awareness / traffic and lead generation / marketing funnel and conversion optimization / and PR campaigns, while utilizing the appropriate marketing channels available within your industry.
With diverse clients throughout the world, Jason's team is well connected within many industries to assist with your marketing strategies. With no long term contracts and various levels of service, Jason's team will increase the quality of your online traffic, leads, and sales.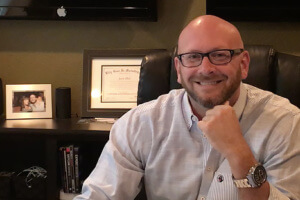 Request a digital marketing strategy session today and we'll show you what you've been missing!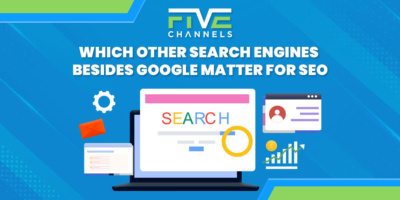 Are you struggling to improve your online presence and boost your website's SEO? Google is the most popular, but optimizing…