Did you know that your landing page could impact how a user interacts with your website?
Landing pages have a solid average conversion rate of 9.7%. However, the right design can make it much more valuable in your marketing strategy.
Landing pages are often the first thing that users see when they interact with your page. You have less than a minute to make a good impression. Investing some time and thought into your landing page design can make those seconds count.
So, how do you create a landing page that will drive conversions? Here are some crucial elements that every landing page needs.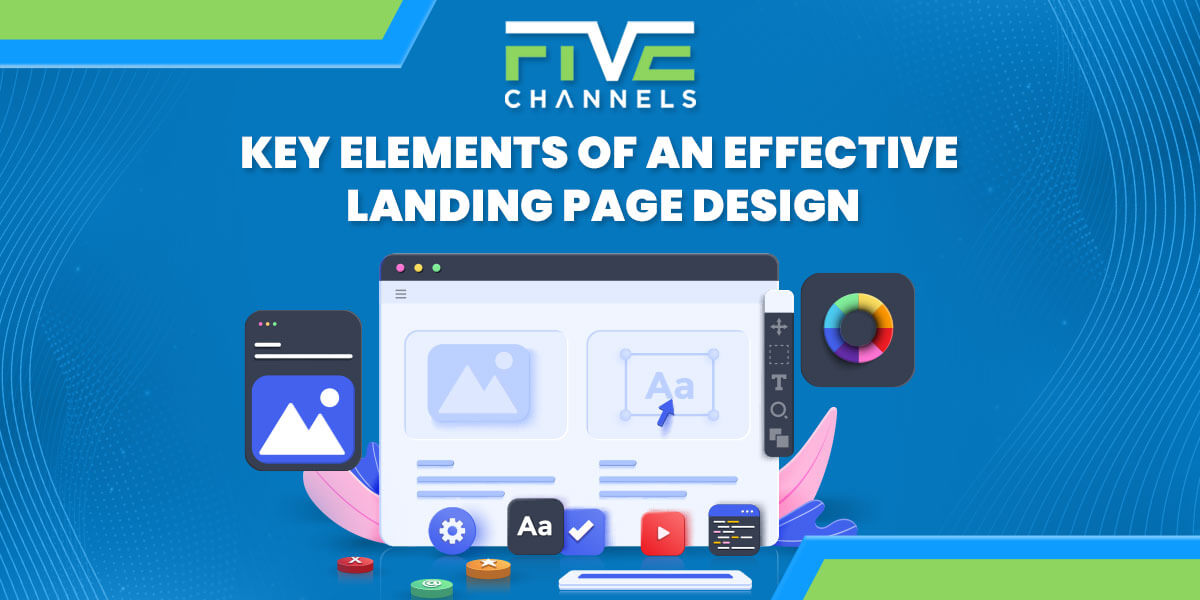 Make User-Focused Content
Your website and its pages must cater to your target audience. Think about your products or services and the demographic you want to attract. Your target audience will be a driving factor for every creative decision you make.
One of the best things about landing pages is that you can use them to target your content. So, when designing a landing page, think about how you can use it to your advantage. Place yourself in your customer's shoes and ask yourself what you want to see.
When users scan a website, they often start from the upper left-hand, then work downward and to the right. Use that to your advantage when laying out all your design elements.
You also want your layout and messaging to cater to your target audience. If you sell cosmetic items, you might want to make your page look clean and feminine.
Straightforward Headlines
Your headline will be at the front and center of your landing page and is often the first thing users will notice. You want to start off with a strong and compelling headline. Readers must be able to immediately understand what you're trying to offer.
It also helps to make your headline catchy in order to capture interest.
Single-word headlines may help you achieve a minimalistic look, but they're vague and don't provide much value. However, you also don't want to make your headline too long, as it can make the page look less cohesive. Six to eight words is the sweet spot, and these headlines often have a higher CTR of 21%.
If you think your headline is missing something, you can add a supporting headline. This keeps your main headline sweet and simple but also gives you more room for persuasion. You can go into more detail about the products or services you're trying to offer.
Optimized for Speed
Most online users won't wait for a website to load. The purpose of a landing page is to convert users. However, if yours takes more than three seconds to load, you could lose customers. A higher bounce rate could also hurt your organic search ranking.
Find out how well your page performs by using Google PageSpeed Insight. This tool will score your page's performance on desktops and mobile platforms.
One factor that can impact a page's loading speed is too much media. Having too many pictures or videos on a single page forces your hosting server to work harder. An easy way to fix this is by optimizing your images.
Compressing images can go a long way in improving loading speed. It can also hope to avoid unnecessary redirects. Caching can also boost loading speed, as it minimizes the effort needed to load a page.
If none of these helped, it might be time to look into a new hosting server. Your provider plays a big part in your website's performance, so invest in your hosting.
Address Users' Concerns
People go on the internet to look for solutions, so don't waste their time. When describing your product or service, address their concerns. Emotions are a powerful tool in marketing, so tap into them for an effective landing page.
A sense of hope or strong desire can lead more users to your desired action. However, there is a fine line between making a promise and sugarcoating an idea. A landing page can convert users, but it doesn't always guarantee their loyalty.
So, don't make false promises. Instead, clearly state what concerns you're trying to address. Ensure that users can distinguish it from other products and will see its value.
This is usually where a unique selling proposition comes in. Your USP is what makes you stand out from other competitors. Make this clear in your copy and try incorporating it in your main headline.
Being honest about your USP will help set clear expectations.
Effective Branding Colors
Color is a powerful tool in psychology and marketing. Different colors in various tones and hues can influence certain emotions. The colors you choose can impact how a potential customer perceives your products or services.
Find out which qualities you want to emphasize and find a color that communicates them best. For example, blue evokes a feeling of serenity and calmness. This can be a good option for businesses that offer wellness or self-care products.
Red, on the other hand, can make people feel excited. If you're a brand that offers fitness equipment, using red can drive action from users.
However, keep in mind that color should also be consistent with branding. Another reason why color is so powerful in marketing is because it enhances brand recognition. When you think of white on a red background, you'll imagine Coca-Cola, similarly with yellow on a red background being associated with McDonald's.
Consider what you want customers to feel when they hear your brand or see your products.
Entice the Eye With Visuals
Online content with pictures or videos gets 94% more engagement than those without. Humans process visual media faster than content, and you can use this to build an effective landing page. Images and videos are valuable because they can communicate complex ideas.
Choose images that relate to the content you're trying to produce. If you're making a product landing page, ensure to add pictures of the product so users know what to expect. You may also want to include different angles of the product and how it works when used.
For example, if you're selling bags, show pictures of the front, back, and inside. Visual media also has the potential to reduce bounce rates. However, remember to keep the videos short and simple so as not to slow down the page's loading speed.
If you decide to include pictures, ensure they represent the product in an authentic way. Images should not distract users from your main point.
Animation
Animation is another type of visual media that can produce great results for your ad campaign. Imagine the fun use of colors and bouncing objects, drawing the eye to the product you want to sell. Animation can add momentum and increase a user's interaction with your page.
Animated objects can build a personality around your product, making your brand feel more human and relatable. The best thing about animation is that you can incorporate it anywhere.
You can add a scroll feature, animate your typography, or showcase your product.
Again, be careful not to overdo it. Too many moving objects can overwhelm a user or slow down a page. Any of these can increase your page's bounce rate.
Mobile Friendliness and Inclusivity
Over half of American customers discover new brands on their mobile phones. If your landing page isn't optimized for mobile use, you might be limiting your reach. Similar to page speed, you want to ensure your landing page performs well on mobile devices.
Test your page on a mobile device before publishing it. Some banners on landing pages don't translate well to mobile platforms. If that doesn't work, consider creating a separate landing page for mobile devices.
Attempting to fit content designed for desktop viewing on a mobile device can make the page appear cramped. It can also increase the loading speed for mobile viewing, even if the page performs well on a desktop.
When designing a mobile-responsive page, use a single-column layout. This makes the page more familiar for users as if they were scrolling on Facebook or Twitter.
On the topic of accessibility, you also want your design to cater to users with disabilities. Use texts with high contrast to make your content more readable. Avoid using complex fonts and use a good font size.
Take advantage of white space and try not to add too many visuals. Mobile landing pages also benefit from condensed navigation menus. This enhances the user experience and ensures users won't get lost while browsing.
Provide Social Proof
Anyone who has bought something online has spent a good amount of time looking at reviews. If a consumer wants to go to a restaurant, they'll check Google or ask a friend about their experience first.
It makes sense people want to know if they're going to get their money's worth. So, if you want to persuade customers to take a certain action, add social proof to your landing page.
This shows that your brand is confident in its products and services. It also illustrates that other people have invested in your product or service and that they're happy with what they received.
Displaying social proof can vary from testimonials to statistics. Find one that is most relevant to your brand and incorporate it into your landing page. If you have received awards, showcase them to prove that your brand is worth customers' time.
Adding social proof also prevents users from leaving your website to look for reviews (or other products) elsewhere.
Show Points of Interaction
Landing pages can encourage consumers to interact with a brand, provided they have a starting point. Don't forget to add points of interaction to your landing page. This can range from social media links, phone numbers, online customer service, or even email.
Give your users multiple options so they can choose what's most convenient for them. If you have a physical store, it also helps to have your address or a Google Maps link.
Adding social media buttons can influence a user to share your post or product. A direct side effect of this is gaining more views on your socials and maybe even new followers.
Add a Clear Call to Action
Every landing page should end with a clear and powerful call to action. All your hard work in building a landing page should get a customer to click on your CTA.
A call to action must stand out from the rest of the page. CTAs may vary depending on the product or service you offer. Some brands use clickable buttons or lead generation forms.
One crucial thing to keep in mind is to make it easy for your customers to perform that action. If your CTA is a form, only request essential information. It's also best to include data privacy assurance so customers know their data is going into the right hands.
If you're using a button CTA, use a bold color to make it stand out. Use a short but actionable phrase, like "check out now" or "start my free trial."
How to Make an Effective Landing Page Design
Creating a landing page design is a delicate craft, but with these tips, you're sure to create pages that can drive conversions. Remember to always put the user first by making your page easy to read and digest. Follow up with a strong headline and finish with a clear but actionable call to action.
Are you looking to start a digital ad campaign? Five Channels specializes in digital marketing, social media management, and SEO. Get your free digital marketing review, tell us about your goals, and allow us to help you achieve them.
Owner and Chief Marketing Officer, Jason Hall, and his team specialize in creating brand awareness / traffic and lead generation / marketing funnel and conversion optimization, while utilizing the appropriate marketing channels available within your industry. With diverse clients throughout the world, Jason's team is well connected within many industries to assist with your marketing strategies. With no long term contracts and various levels of service, Jason's team will increase the quality of your online traffic, leads, and sales.
Free Website Audit Tool
See how well optimized a web page, landing page, or blog post is for an exact keyword or phrase
About the author...
Located in the heart of the Emerald Coast - Destin, FL, founder and Chief Marketing Officer, Jason Hall, and his team specialize in creating brand awareness / traffic and lead generation / marketing funnel and conversion optimization / and PR campaigns, while utilizing the appropriate marketing channels available within your industry.
With diverse clients throughout the world, Jason's team is well connected within many industries to assist with your marketing strategies. With no long term contracts and various levels of service, Jason's team will increase the quality of your online traffic, leads, and sales.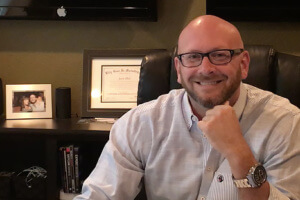 Request a digital marketing strategy session today and we'll show you what you've been missing!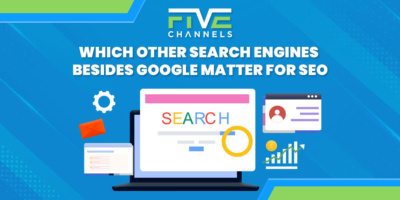 Are you struggling to improve your online presence and boost your website's SEO? Google is the most popular, but optimizing…