91% of marketing executives recommend LinkedIn as the top platform to find quality content. In its early years of development, the platform used to be for job seekers. The growth in LinkedIn marketing has transformed into a content platform.
Here, people share articles, status updates, and interact professionally. LinkedIn is a platform that can boost the marketing levels of your business. With the right marketing strategy, you'll realize more profits in your business.
Here, we'll look at LinkedIn marketing strategies that'll help you connect with customers without a struggle. Linking with customers will mean nothing if you don't make sales, right? These strategies are sure to give you actual results and grow your business to the next level.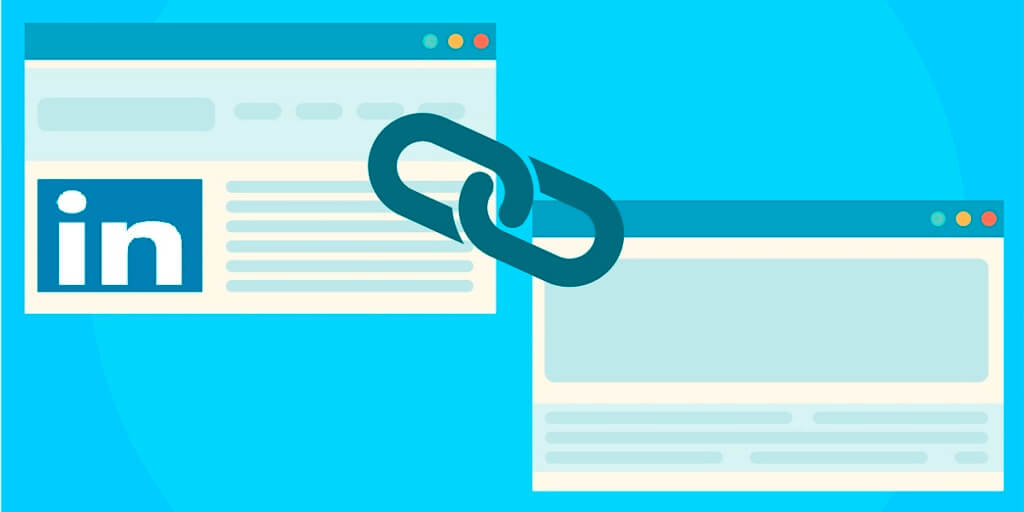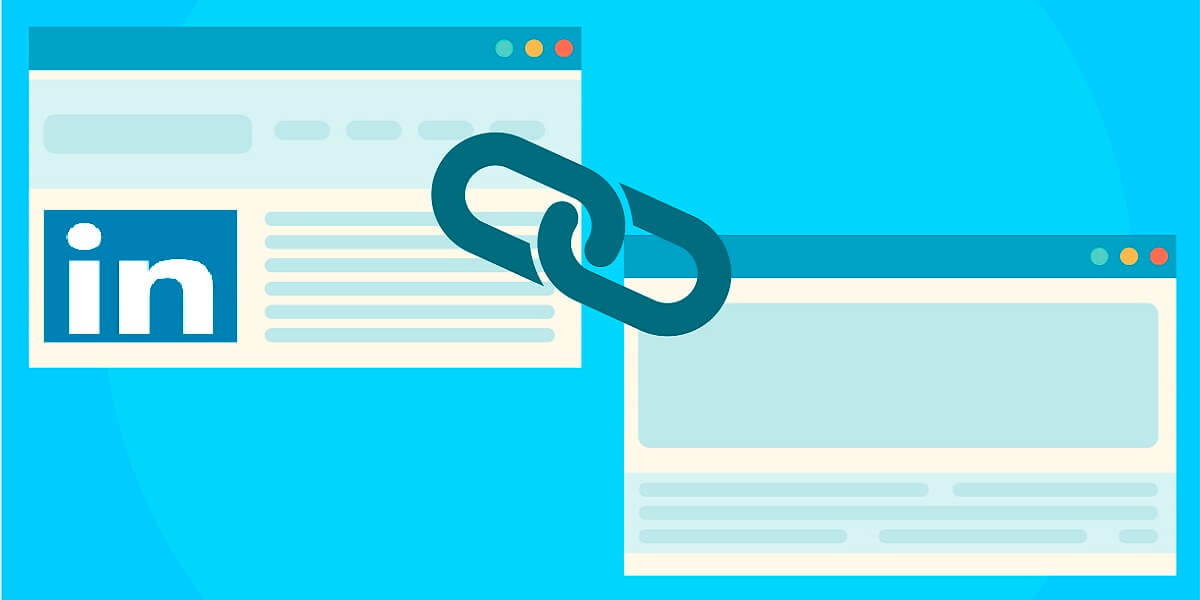 Should Your Business be on LinkedIn?
If you're looking for a reason why your business should be on LinkedIn, you'll get one. To start with, the platform is the most robust B2B marketing tool on the internet today. It's free and easy to use, and lets you find people quickly.
LinkedIn will help you realize your overall business goals. For this to happen, you must first identify the goals and be specific about them. Your goals could be to:
– Generate more leads
– Drive traffic to your site
– Increase content shares
– Gain authority in your field
Whatever our goals are, they should guide you in creating your LinkedIn marketing strategy.
Create More Content Related to Your Business
LinkedIn allows you 1,300 characters on our person post. In this case, the longer, the better. Some users have reported that their long-form updates get ten times more visibility than their short posts.
Experts on LinkedIn suggest posting a link that provides value to blogs on the site. Right before the link should be context about the article, and why people may want to read it. Provide this information in a way that tells a story and keeps your readers engaged.
If you can make the visitors read your content, they'll most likely click through. Once they start identifying with you, you'll have them hooked. Eventually, you'll have a good following.
How to Post Links
While posting links to your content, do away with the preview links. LinkedIn gives you the option to remove the preview. People on LinkedIn tend to ignore the actual posts once they preview.
You may also want to replace the preview link with a video or relevant image. It's recommended to post the link in the first comment, as opposed to posting within the post. Doing this reminds your readers to check the link posted in the comments.
Like all other social networks, LinkedIn works to keep people hooked as long as possible. Every time you publish content on the platform, the algorithms determine whether it shows up in the feed, and how far it reaches to the audience.
If you use links that don't take readers off the platform, your content is likely to show on your followers' feeds. The purpose of the content you post should be to optimize your website for engagement.
Make Use of Hashtags Related to Your Brand
Using hashtags shouldn't be difficult. These should revolve around the current topics people are discussing within your niche. You can use the Instagram app to identify relevant hashtags to your industry.
As a tip, don't only search for only the popular has tags. Go for the lesser known ones, but they must still be relevant and impactful. Once you find the hash tags you want to use, scroll through the top ten posts of each.
Identify the owners of those posts, check their account, read their bio, understand them better and engage with them. It's essential to also pay attention to the number of comments, views, and likes on their posts. No matter the number of followers, remember to leave your comment.
This is where you start to build relationships. These are the very people that can become part of your community.
Use the $1.80 Strategy
The $1.80 strategy is one that was developed as a way of building an audience on Instagram. The approach involves looking for the top performing posts and adding your "two cents" in the comments section.
At all costs, avoid leaving the fluff comments that most bots leave behind. You want to show the owner of the post that you read the post and understood it. By doing this 90 times daily, you'll start building, not just a community, but a brand.
This same strategy can apply to LinkedIn marketing. On this platform, you can go to the "What People are Talking about Now" section. Here, you'll see all the new trending topics. When you click on them, you'll see comments from people adding their two cents to the articles.
Their comments are usually in the form of status updates. You can add your thoughts to the content the followers post. If the comments you leave behind get a lot of exposure, people will start noticing you.
This strategy isn't easy to implement, which is the reason why many people don't use it. It's not easy to consume 90 pieces of content daily and leave thoughtful comments on each. However, for the community to care about you, you must first add value to them.
Incorporate Your Profile Link to Your Email Signature
After publishing your content on LinkedIn, your followers will see it. Those following the hashtags you use will also follow you. This means that if you've got no followers as of yet, no one will see your content.
If this is where you are in your LinkedIn marketing strategy, there's a hack you can use. Include your LinkedIn profile link on your email signature. This can work wonders if you send out a lot of emails from your business or personal account.
Doing so will give your LinkedIn profile quick exposure and bring you more followers. As your connections increase, this could be the match you need to grow the audience to your content.
Tag People in Your LinkedIn Posts
Once you've formatted the perfect post that creates value to your readers, tag people. Doing this increases your readership because the followers of the people you tag will also see the content.
However, this doesn't give you the ticket to tag just anyone in your post. Only tag people you've referenced in your content. Maybe you can also tag people you're already in contact with and would like the article.
You have to exercise caution with tagging, as not everyone would appreciate it. Maybe you can first send the post to the people you want to tag. Find out how it relates to their interests and ask for their permission to tag them.
Remember that you don't necessarily make money by going viral. The important things are the relationships you build through LinkedIn marketing.
Avoid Spamming Out Messages
One way to make LinkedIn marketing backfire on you is to spam people through messages. As mentioned before, start by reaching out to the community and building relationships.
This may seem like the long route, but the efforts and the time invested are worthwhile.
Host In-Person Events on LinkedIn
If you're in B2B, you probably know the importance of hosting conferences to get leads. Unfortunately, most businesspeople don't give much thought to the value of smaller events. Supposing you host a small event with attendees that represent the clients you want; you'll be at an advantage.
This is because you can easily convert the attendees into clients down the road. Make use of LinkedIn's organic search to get the attendees or use the ad platform to target specific people. Facebook advertising is an attractive method to use.
There are simple ways to structure your ad. One very effective way is to record a quick video telling people about the event and why you're hosting it. Next, ask them to sign up on the Google Form you link to the copy.
In the form, ask an open-ended question that'll point to whether you can convert them or not. Based on their answers, send out invitations and ensure to host an event packed with value.
Stay Up-to-Date with LinkedIn Changes
LinkedIn is always transforming to become better. With all the changes that have already happened in the past year, you need to be on the lookout. In 2019, one change that'll happen will be in the developer program.
The platform requires all developers to migrate to Version 2.0 and OAuth 2.0 by the beginning of May 2019. The change is to help developers create apps and websites that provide personalized experiences to members.
The aim is to enable LinkedIn members to use their professional identity with other services. It also becomes easier to share their content from other sites on the platform.
This isn't something that you'll need to tackle on your own if you're using a third-party app to manage your LinkedIn account. Just make sure the platform you're using accommodates the necessary changes to be incorporated in the Marketing Developer Program.
Optimize Your LinkedIn Profile
Your LinkedIn profile determines the exposure you get. It also forms part of your marketing strategy. Here's what you can do to optimize it.
Begin by setting your profile picture. It's best if you use your company logo, setting it within the optimum image size of 400x400px. Use your banner image to help bring more personality to your page.
Next, ensure you fill out your bio completely. This is usually the most overlooked part of any social profile. Capture your company overview, information about your services and products, and recommendations.
Advantages of LinkedIn Marketing
If you adopt the correct strategies and implement them, the platform can help you achieve your overarching goals. Here are the benefits you derive from the plan
Lead Generation
Research shows that LinkedIn visitors have a conversion rate of 227% more than other social media sites. It's ideal for marketers who are looking for professional leads.
Recruitment
Most professional and high-quality hires come from social, professional networks. LinkedIn was designed to cater to employers and employees.
Brand Awareness
Most of the businesses and individuals on LinkedIn are there based on creating a network of connections. The vast network can help kick start your brand awareness by giving you links to potential business partners.
Establishing Authority
LinkedIn has a professional base. As such, if you share your content the right way, you can build authority in the niche of your business.
How to Check Traffic on Your LinkedIn Account
After you've put all your LinkedIn marketing strategies in place, you can check how much traffic is coming through. Check this through your Google Analytics page. From the page, select "Acquisition" and then "All Traffic."
From here, select "Referrals" and scroll down to LinkedIn. A graph will appear where you'll see the total number of visitors to your site through LinkedIn. It'll also show the overall percentage contribution by LinkedIn.
Compare the last six months to see if there's a reasonable growth percentage.
You also need to track the number of shares your content is receiving. To check this, turn to the in-app analytics on your profile. Select "Updates" and change the menu to "Shares." You can also calculate your goals by looking at the average number of shares for the last six months.
Final Thoughts
LinkedIn is a fast-growing platform, not just for social connections, but also for business marketing. If you wish to grow your business to the next level, consider using LinkedIn marketing strategies.
Begin by creating a profile that represents the professional in you. Your bio should tell the reader what your business is about and develop a sense of authority. Remember to post content that sells your business.
Go for current topics, issues which are in demand by the community. Find relevant content by searching for trending hashtags.
One way to engage the LinkedIn community is to comment on their posts. The more active you are on contributing using content, the higher your chances of getting noticed. It's only by building relationships with the rest of the community that you'll gain exposure.
If you're struggling with digital marketing, reach out to get a free review.
Owner and Chief Marketing Officer, Jason Hall, and his team specialize in creating brand awareness / traffic and lead generation / marketing funnel and conversion optimization, while utilizing the appropriate marketing channels available within your industry. With diverse clients throughout the world, Jason's team is well connected within many industries to assist with your marketing strategies. With no long term contracts and various levels of service, Jason's team will increase the quality of your online traffic, leads, and sales.
Free Website Audit Tool
See how well optimized a web page, landing page, or blog post is for an exact keyword or phrase
About the author...
Located in the heart of the Emerald Coast - Destin, FL, founder and Chief Marketing Officer, Jason Hall, and his team specialize in creating brand awareness / traffic and lead generation / marketing funnel and conversion optimization / and PR campaigns, while utilizing the appropriate marketing channels available within your industry.
With diverse clients throughout the world, Jason's team is well connected within many industries to assist with your marketing strategies. With no long term contracts and various levels of service, Jason's team will increase the quality of your online traffic, leads, and sales.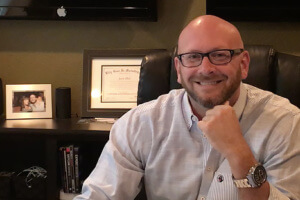 Request a digital marketing strategy session today and we'll show you what you've been missing!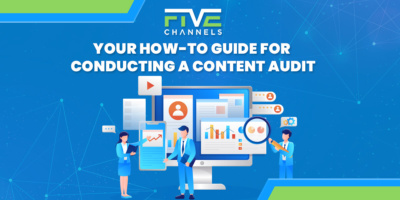 If you're trying to hit all of your marketing goals, never forget that success leaves clues. More than 80% of…