Do you know how they say that paid search is dead? Well, that's not true. If anything, paid search is thriving at unprecedented rates. Why? Because businesses are getting a lot of success using paid traffic sources.
This is not surprising seeing as 16 to 49 percent of people say they comfortably click on video, shopping, and text ads. This is contrary to the notion that people have ad blindness and would generally avoid ads. 
While that might be true forsomeads, the reality is there are people who are actually looking for these ads because they needwhat you're selling.
So, if you were previously hesitant about starting a paid search campaign, go ahead and set it up. Businesses all over the globe are currently spending a ton of money on paid traffic sources, because those platforms work and generate significant ROI. In fact, digital advertising spending in the US in 2019, is estimated at $130 billion, and it will most likely be more than traditional ad spending.
A lot of money is going into these ads because they produce results. If they didn't work, no one would be paying a dime.
The idea is to find the best, paid traffic sources with a reputation for decent ROI and run your campaigns on them. If you're looking to create paid advertising that works, here is a list of the best traffic sources online.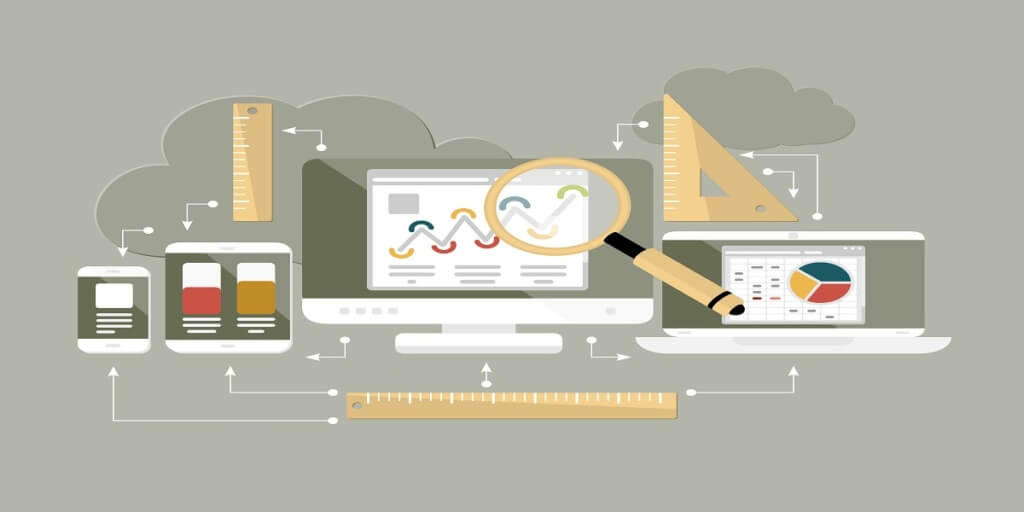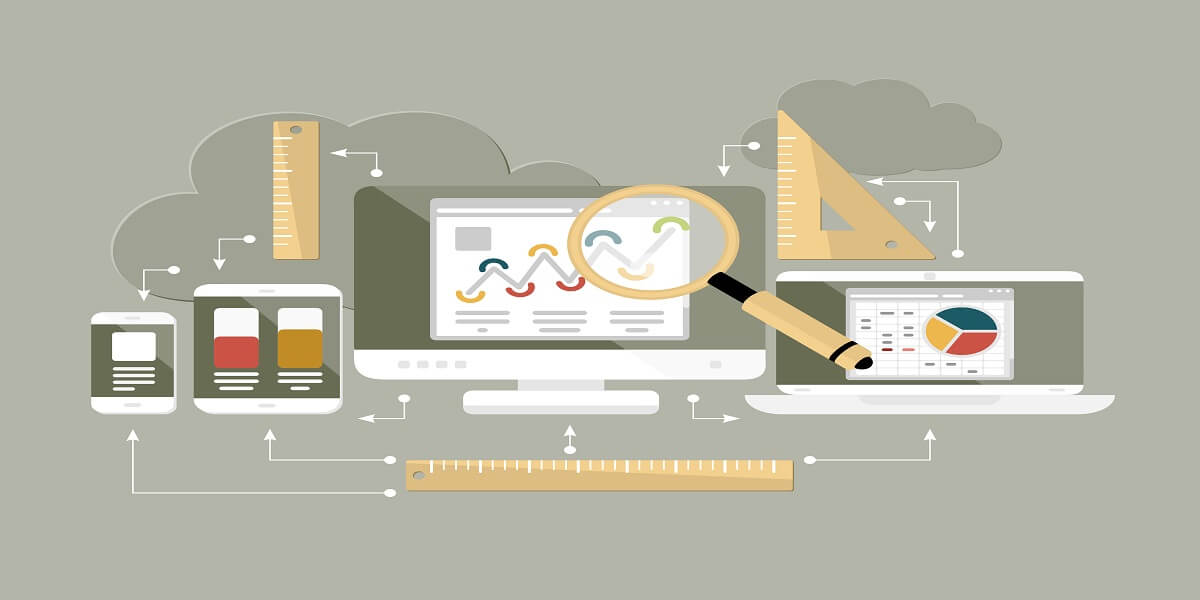 Google Ads
Google currently controls about 65 percent of all traffic on the web. Advertising on Google Ads currently generates a 100 percent return on investment on average. 
Google Ads can be easily set up. All you need is a good landing page (the page where the visitor will arrive when they click through your ad), good keyword-targeted ad copy, and a decent sized budget.
When you set this up correctly, your ads will go in the top three positions for all targeted keywords. However, you need to be wary of your cost-per-click. This is the downside of Google ads. Because everyone is competing for the precious SERP real estate, the cost-per-click can be really high.
In fact, depending on your niche or industry, what you pay every time someone clicks through your ad can be as high as $135. To put that in perspective, if 1000 people click through your ad in one month, you'll pay $135,000 to Google as ad fees. Whether they buy your product or not is irrelevant to Google.
While this might be quite expensive, it's still one of the best, paid traffic sources online. This shouldn't surprise you seeing as Google has already become an integral part of our lives.
In fact, Google ads are so potent that over 70 percent of all web searchers, will call a business directly from their ads listed on Google. 
However, because the company takes every ad that's placed on their platform seriously, they tend to vet all ads. So, your ads don't get approved if the quality score isn't good enough.
Google is pretty big on the quality of ads that you put up. This is known as a quality score. Approved ads tend to get near perfect quality scores. Keep that in mind when you're setting up your ads.
The bottom line is, as long as you adhere to their quality guidelines, your ads will go live, and you'll reap the rewards of your investment.
Instagram Ads
One of the fastest growing social media platforms, Instagram has the potential to become one of your best, paid traffic sources. Officially called Instagram for Business, this platform boasts of over 400 million active users, and it has far more advertisers than Twitter.
Instagram as a photosharing social media platform boasts of incredible engagement and returns on investment. Of course, because it's a popular platform, cost-per-click fluctuates between $0.50 and $1.50.
The platform currently has over 2 million advertisers and is poised to generate almost $11 billion this year. Returns on ad spend though can be as high as 3.7X or almost 400 percent. 
That's huge. Advertisers can set up video or photo ads campaigns, set their target audiences, input how much they're willing to pay, and watch the traffic start flooding in.
If you want to get the best returns on your Instagram Ads campaigns, this guide will get you started. Video ads seem to work really great because Instagram users love videos a lot. 
This often generates a lot of engagement and traffic to the target website, particularly when the video ad is compelling. The best way to get maximum returns on this excellent paid traffic source is by taking advantage of unique features like Carousel Ads, and Stories Ads.
These work really well and provide a decent bang for your advertising bucks.
Facebook Ads
Instagram's parent company, Facebook is the world's number one social media platform. It provides incredible reach and exposure for businesses looking to grow their brand's popularity and generate more revenue.
In the first quarter of 2018, Facebook generated almost $14 billion in revenue. The bulk of these funds were from advertisers who used the platform. In fact, 30 percent of marketers think Facebook offers the best returns on ad spend. 
Facebook has still retained its market dominance, even though it's recently dropped in popularity to become the 3rd most popular website in the world.
Lots of marketers and businesses use Facebook Ads as part of their marketing, because it works. In fact, it's considered one of the best-paid traffic sources if you use it well.
With 68 percent of Americans using Facebook, and billions more globally, there's so much potential with Facebook Ads. However, you've got to be really smart about how you set up your marketing campaigns. 
The ad platform and interface are quite intuitive and make it easy to set up your campaign. but the company has very high standards. They don't just accept any ads you post.
They must adhere to their quality guidelines before they're accepted. Tons of Facebook ads are rejected every day because they don't adhere to the quality guidelines.
If you'll be setting up ads, make sure they are in compliance with the standards. Set up dedicated landing pages, optimize your audience segregation, and pixel integration for remarketing purposes.
This is even more important considering that the average CPC on the platform is $1.72. Be smart about Facebook Ad videos. Most people watch these videos with the sound muted.
So, use captions, text overlays, and bold text in your videos. This way, even if the sound isn't on, your audience can still get your message. If you have an eCommerce store, you'll be happy to know that the clickthrough rate for those sites has grown by 300 percent. 
Users love visiting these online stores through ads and see if they can find something they like. Facebook is also quite strict about certain subject matters. They banned the promotion of health, weight loss, and internet marketing ads. So, if your business belongs in that category, your ads will not see the light of day.
For best results, some folks are really getting decent ROI from combining Facebook remarketing with click to message ads. If you can set this up properly, you'll enjoy amazing conversion rates, and get a decent return on your ad spend.
YouTube Ads
The second most popular website and search engine, YouTube is home to YouTube Ads. The platform is great for your ad campaigns and helps the conversion rates for products and services. 
With 1.5 billion active users, who watch over 5 billion videos daily, you really can't go wrong with this platform.
The good news is because YouTube is relatively new, users can still get very low CPCs, like $0.02. That's 2 cents per click.
However, this requires the need to understand the audience. You should always remember that people who are watching videos on YouTube are probably more interested in videos.
So, if you'll be funneling some of that traffic to your website, set up your landing page so it has some videos that'll keep them informed and entertained.
It doesn't make sense to send them to a purely text-based website. If you do, you'll see your bounce rate go through the roof. Do this for long enough, and your site could get banned or penalized.
There are various video ads available for you to choose from. You might need to test them out separately to determine the best format for your ads.
If you want to get the most bang for your ad spending, use YouTube to build your email lists. Instead of trying to get your users to buy from the beginning, you can easily set up a compelling landing page with a giveaway, so they give you their emails in exchange for the information.
Of course, it's possible for people to buy directly from the ads, but it's not as common. Use YouTube well enough, and it'll help you generate a ton of traffic that will result in increased revenue.
Sponsored Product Ads by Amazon
Last year, CNBC reported that Google was losing some of its market share to Amazon. This is apparently happening because more people are executing product searches on Amazon and buying directly from there.
However, the ads for that platform work best for eCommerce-type businesses or sellers on Amazon. Amazon, with its Sponsored Product Ads, is huge and looks like it'll continue to grow this year.
With over 2.9 billion visitors in April 2019, Amazon is by far the most visited online retailer in the US. As if that's not enough, 66 percent of online shoppers who were respondents in a February 2019 survey said they usually start their product research on Amazon.
Naturally, this research often results in purchases. The reality is, Amazon's ad platform is one of the most effective paid traffic sources for retailers and third-party sellers.
It's completely dominating the product research space. Currently, 90 percent of potential customers check Amazon before making any purchases. This is even if they first saw the product elsewhere.
So, if you're not using Amazon for your retailing business, you're leaving a ton of money on the table.
The interface is pretty intuitive, and completely easy to follow. All it takes is a little effort, great products, and some ad copywriting skills, and you'll be up and running.
LinkedIn Ads
Last year, LinkedIn finally introduced an ad feature called LinkedIn Profile Targeting. Which means you can actually select people or specific corporate hierarchy members to see your ads.
This way, you can create an ad campaign solely targeted at CEOs, and no one else would be able to see those ads except CEOs.
While it's not as popular as other paid traffic sources, LinkedIn is full of people looking for certain opportunities. The best ads for this platform would be B2B type ads.
The audience is more receptive to it. That, plus the relatively low advertising costs, makes it a potentially amazing and one that's worthy of being explored and tested.
Are There Other Paid Traffic Sources?
Yes, there are. Some of these paid traffic sources include Twitter Ads, Influencer Marketing, and Bing Ads, which has merged with Yahoo Search. Others are RevContent, sponsored ads on high traffic websites, and Yandex Advertising.
Yandex is great for the Russian market. So, if you have Russian offers or are looking to advertise there, you should pay for ads there.
All these can be combined with all the previous traffic sources for even more revenue and ROI, particularly when the trends are correct.
If you need more information on paid traffic and digital marketing and possible market trends, read this article on the Five Channels blog.
Owner and Chief Marketing Officer, Jason Hall, and his team specialize in creating brand awareness / traffic and lead generation / marketing funnel and conversion optimization, while utilizing the appropriate marketing channels available within your industry. With diverse clients throughout the world, Jason's team is well connected within many industries to assist with your marketing strategies. With no long term contracts and various levels of service, Jason's team will increase the quality of your online traffic, leads, and sales.
Free Website Audit Tool
See how well optimized a web page, landing page, or blog post is for an exact keyword or phrase
About the author...
Located in the heart of the Emerald Coast - Destin, FL, founder and Chief Marketing Officer, Jason Hall, and his team specialize in creating brand awareness / traffic and lead generation / marketing funnel and conversion optimization / and PR campaigns, while utilizing the appropriate marketing channels available within your industry.
With diverse clients throughout the world, Jason's team is well connected within many industries to assist with your marketing strategies. With no long term contracts and various levels of service, Jason's team will increase the quality of your online traffic, leads, and sales.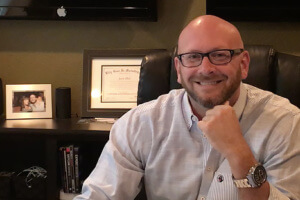 Request a digital marketing strategy session today and we'll show you what you've been missing!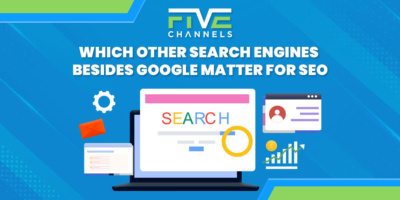 Are you struggling to improve your online presence and boost your website's SEO? Google is the most popular, but optimizing…