Looking to start a blog to earn money or promote your business? Do you feel that your blog isn't doing as well as you thought it would? Do you want to learn how to write more effective blog posts?
Fifty-five percent of marketers claim that their top inbound marketing priority is blogging. It's great for the SEO of your site, it goes a long way toward positioning you as a thought leader in your industry, and it gives your customers and potential customers valuable information related to your company.
It's undeniable that blogs are a must for your company's site, but the problem is figuring out how to create them.
Not everyone is a writer, but with the emergence of the internet, it's easy to learn from observation or taking classes.
With that being said, here is a list of ten useful tips that any blog writer should know.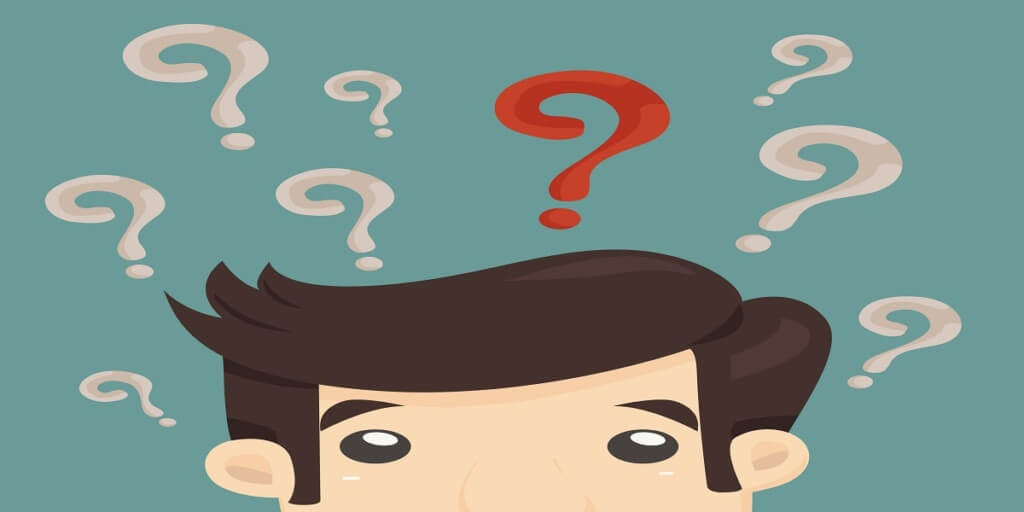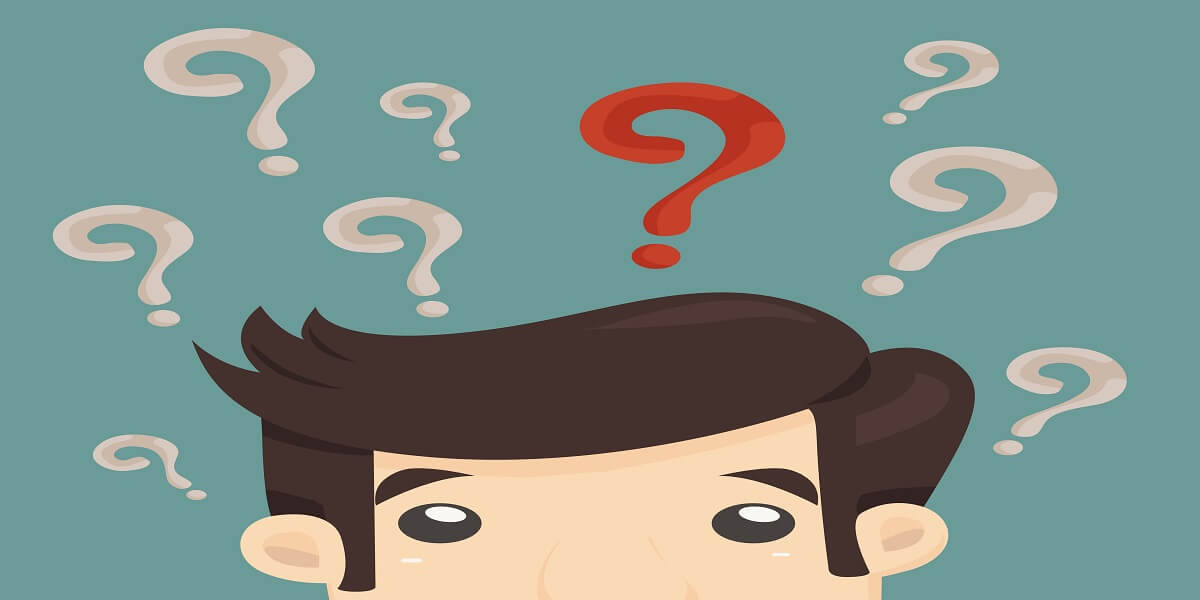 1. Remember to Write the Right Content for Your Target Audience
You're writing a blog not only to share your experiences and knowledge, but also to entertain or educate your audiences.
It's important that you remember who you're writing your content for. You can touch on new things, and expand your blog to more audiences, but you should still address the interests of your main audience.
To get a more solid idea of who you're creating your posts for, try making a "reader persona." It's a generalization of your target audience's needs and wants. You also get to see their primary interests and where their knowledge level stands.
2. Create an Enticing Title
Your title for blog posts are akin to what a logo is for a company. It's like the mascot of your favorite sports team or the cover of a book.
Despite the saying, most people nowadays judge books by their covers. It's human nature and the effect of the "wrapper culture." We can't help it, we're visual creatures after all.
So, think of your blog title in the same way. Think about how your audience will perceive it, and what you can do to make that perception a positive one. At least consider how you can make it a very interesting blog title.
Every blogger has a strategy for coming up with a good working title. Some evoke emotion, many manipulate the audience's curiosity, and others create smart/clever ones to pique their interest. No matter what your title creation process and style, it should give the gist of the post.
Take a page from how journalists create their headlines. They use the five W's rule (who, what, where, when, and why) and inject their creative juices from there.
Always remember that blog titles are powerful tools for every amazing blog idea. Make them as irresistible as possible but be sure you deliver what they promise.
3. Hook Readers in with a Compelling Introduction
If you want to learn how to write good blog posts, start with learning how to write great introductions. Most readers will read the first two lines before they skim through the rest of the post. Those two first lines are your chance to hook them in.
Give the reader something to be curious about. Give them something they want to read more on or absorb. Catch their attention using statements, questions, or facts.
You don't have to follow an essay-type introduction where you give an outline of the post. While it's true you outline your plans for the post, it doesn't have to be visible on the page. Your blog outline is your guide to writing the content of your posts.
Follow up your amazing introductions with content that is educational or entertaining. Don't let the spark of the post die away as readers get closer to the end. Maintain their interest, but you need to hook them in first with your opening paragraph.
4. Optimize Your Blog for Search Engines
It's not enough to write an amazing blog post. You should also focus on making your posts visible on the search engine results pages (SERPs). High organic search results are the ideal results you want to see in the analytics.
If you're new to blogging, you may not know much about search engine optimization (SEO) yet. It's simple enough to understand, and you can learn it for free over the internet.
For a quick summary of SEO, it's the process of optimizing your website to get traffic. The goal of SEO is to get your page, blog, or posts at the top of the SERPs. Write your blog posts in a way that the algorithms of search engines recognize and rank your website.
There are many ways to get to the top of the SERPs. One of these is to use the most fitting keywords in your blog post. A bit of keyword research often does the trick.
Putting down the right metadata and tags is also an essential step for SEO. Create meta descriptions, so your readers know what to expect from your post from the SERP. If you have visual media on your page, you could also place keywords and tags for them.
Increased web traffic causes not only higher rankings, but also ups readership. Feel free to visit our blog to learn how you can optimize yours. If you don't have the time to learn about SEO, you can always hire professionals to help you with it.
5. Use Visuals to Keep it Interesting
Let's say you have the best possible content written down. However, very few people take the time to read through your amazing wall of written words. What do you think is the problem here?
Remember when we talked about humans being visual? Visual aids are critical in keeping your blog interesting and/or entertaining. Nobody wants to read through a big block of text.
The average person's attention span is 8 seconds, though this isn't due to the expanse of the Internet. Either way, images are great for getting a wandering attention span back on the page. 
Images are the top choice for added visuals. They are easy to find and insert into the page. You can also add videos, graphs, and other visuals for variety.
However, don't flood your 300-word post with images. Get the ideal words-to-image ratio depending on the content you're writing. For example, how-to guides can foster many step-by-step images, but a business blog shouldn't.
6. Follow a Consistent Format
An effective blog will follow a writing format. This means that all your blog posts must have similar formats. If possible, there should be no exceptions.
Create a blog format that works for your page design. If you added subheads for every point you make, do the same with future posts. If you wrote in the first person on your first blog post, don't jump to the third person in your fifth post.
Create a formula to follow whenever you write a post.
An ideal blog post format is easy on the eyes. Use fonts that are well-sized and readable against your background.
It's also a good idea to narrow down the content column. If you've noticed, many pages on the internet are keeping the content within a box in the middle or side of the page. This is because it leads to a better user experience, which in turn increases your readership.
7. Add Variety for a Little Spice
Remember when we talked about not taking your blog in a different direction? Well, that doesn't mean you can't add variety to your posts.
Adding variety to your blog gives it an interesting side that your readers might not expect. Your blog can become boring if you keep talking about your products or services. In a similar vein, give your blog too much variety and you'll lose touch with your target audience.
You can do as little as creating minor posts for related fields or topics. Your blog doesn't have to become as varied as a fruit salad. The key is still to write posts that you know your audience wants to see.
For example, your blog is on solar panels and batteries. It's fine to write about how homeowners can link their home security system to solar panels. Better yet, collaborate with another blog for guest posts.
Did you get writer's block and can't seem to find something to blog about? Well, take inspiration from your experiences and share personal anecdotes with your readers.
8. Keep Your Writing Credible and Easy to Consume
How do you get readers to come back to check your new posts? The key is to establish trust right from the beginning. Your readers want an educational and entertaining blog.
However, above all that, they want a reliable blog.
When you compose a blog post, include facts or statistics. Take your facts from a trustworthy source like business or news sites. Link back to these sources so your audience can click to them and read more on the news if they're interested.
It's also important to keep your text in bite-sized bits. Use short paragraphs, as they're easier on the eyes and short enough to digest well. You're not writing an essay, so avoid big blocks of text.
Note that honesty and brevity are important factors often found in good blogs.
9. Reread, Revise, and Polish for Perfection
About 88% of B2B companies include content marketing in their digital marketing strategy. Blogging is one of the biggest types of content marketing out there, but it's not enough to write, and then post, something on your blog.
You should read through each post from beginning to end at least a couple of times. Look at it from your reader's point of view. Create a writing checklist for your blog posts.
Is the post educational or informative? If you were the reader, would you find it entertaining or interesting enough? If you're writing for non-American audiences, is it understandable for international readers?
Did you check for any typographical or grammatical errors? Is the structure correct and appropriate for your readers' knowledge levels? Do the subheads and content answer the title?
Don't be in a hurry to publish your posts. Be a little cruel and critical of your writing when you're in the editing stage. This way, you can avoid annoying the readers once it's published.
10. Add a Strong Call-to-Action
Summaries are great finishing bits. However, it's better to add a compelling call-to-action or CTA. Decide on an action you want your readers to do.
Keep your CTA in line with your goal in writing the post. Do you want readers to sign up for a newsletter? Or do you want them to visit a landing page?
Do you plan to promote your other blog posts? If possible, add a link that leads to your blog page. If you want, you can also insert a link in the CTA that leads to your product pages.
Data shows that companies that publish more than 16 posts per month get 4.5 times the leads than companies that publish four or less monthly posts. If there's something these companies are doing right, they're using a motivational close. 
Start Creating Effective Blog Posts
Creating a blog is easy, but maintaining and updating it isn't a walk in the park. You need enough writing skills to create something stimulating enough. You need constant inspiration to write these stirring posts.
Are you still feeling unmotivated? If so, we invite you to check out our blog page. We have more posts in there about how you can create your digital marketing content.
Do you want a professional to check and review your digital marketing strategies? Contact us for a free digital marketing review. We're glad to give you proven and effective advice for your digital marketing strategy.
Owner and Chief Marketing Officer, Jason Hall, and his team specialize in creating brand awareness / traffic and lead generation / marketing funnel and conversion optimization, while utilizing the appropriate marketing channels available within your industry. With diverse clients throughout the world, Jason's team is well connected within many industries to assist with your marketing strategies. With no long term contracts and various levels of service, Jason's team will increase the quality of your online traffic, leads, and sales.
Free Website Audit Tool
See how well optimized a web page, landing page, or blog post is for an exact keyword or phrase
About the author...
Located in the heart of the Emerald Coast - Destin, FL, founder and Chief Marketing Officer, Jason Hall, and his team specialize in creating brand awareness / traffic and lead generation / marketing funnel and conversion optimization / and PR campaigns, while utilizing the appropriate marketing channels available within your industry.
With diverse clients throughout the world, Jason's team is well connected within many industries to assist with your marketing strategies. With no long term contracts and various levels of service, Jason's team will increase the quality of your online traffic, leads, and sales.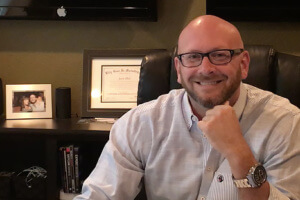 Request a digital marketing strategy session today and we'll show you what you've been missing!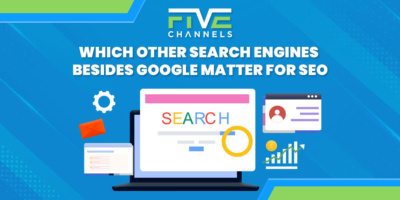 Are you struggling to improve your online presence and boost your website's SEO? Google is the most popular, but optimizing…