Businesses are focusing more on SEO marketing, pushing $72 billion spent in 2018. SEO stands for Search Engine Optimization, and it's something all business owners should learn. The importance of SEO is huge for smaller businesses.
This level of marketing is what will allow you to compete with bigger companies. If you only gauge its importance by what you can afford to budget, you'll lose out on a big opportunity. SEO is more than keywords and ad-centric marketing.
It's about how your brand looks, feels, and responds to customer demands. It's your blogs, website navigation, and content delivery. With the right strategy, SEO marketing can make your brand go viral and stand out beyond your local competition.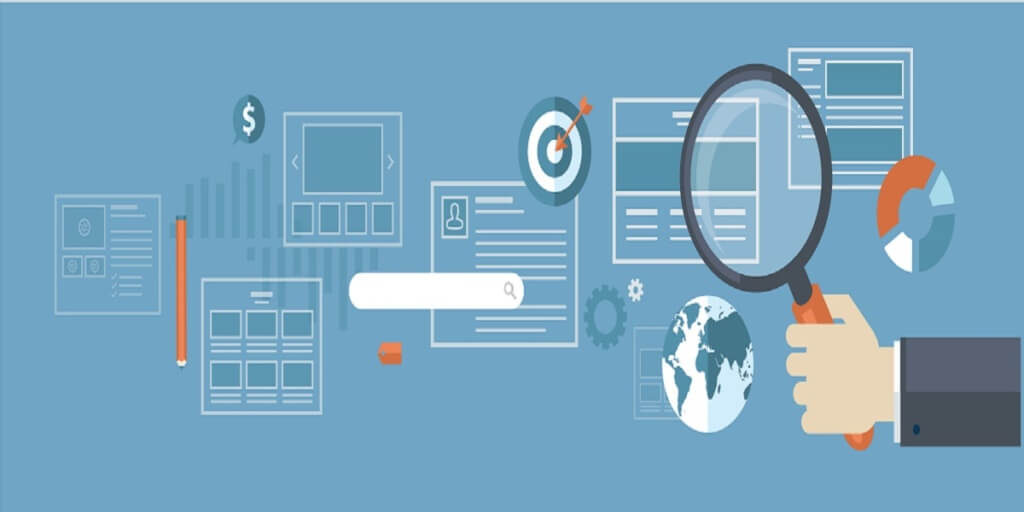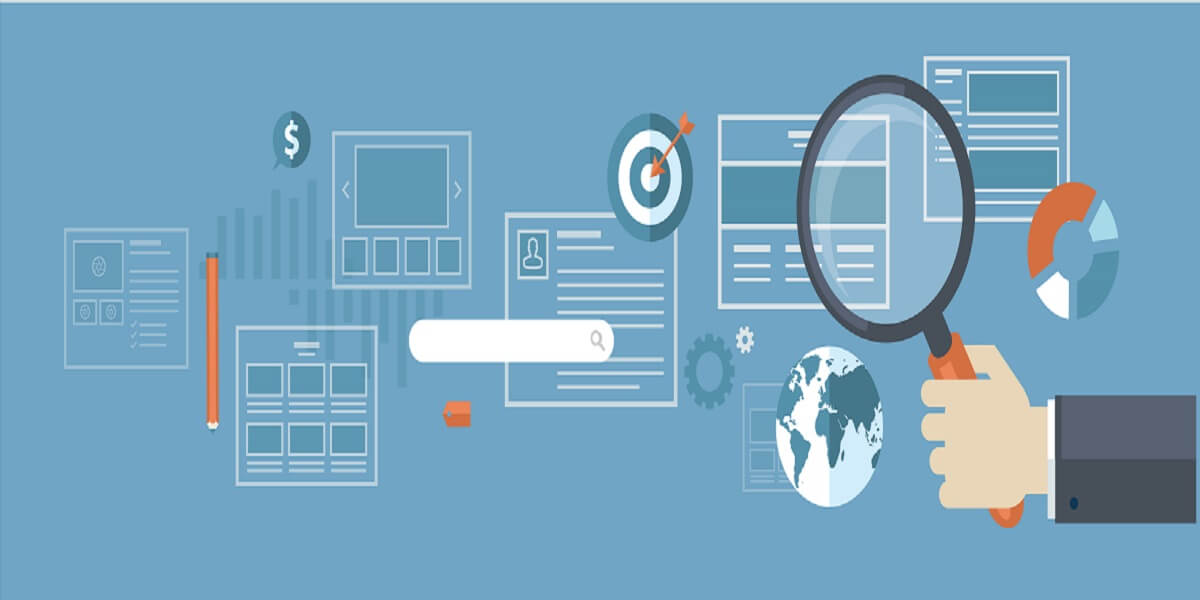 The ROI is Undeniable
While SEO is not the quickest ROI dollars you can spend, it is one of the most effective. Second only to email marketing, SEO marketing strategies give the greatest ROI. However, in order to see these results, you need months of building it up.
The reason why SEO is a long-term investment is that the goal is to capture organic traffic. You want to target, high-quality traffic leads. Casting the widest net is inefficient and a waste of money.
Instead, an SEO marketing agency builds your business up from every category. It's improving your website, your social media accounts, diversifying content, and more. All of these improvements contribute to more traffic and higher conversions.
Trusting the Process
The biggest roadblock for small businesses unfamiliar with SEO is commitment. What seems like a risky investment is actually the best value you can get per your marketing dollars. We know it's hard to place faith in a 3-6 month experiment that isn't as straight-forward as PPC ads.
Fortunately, there are plenty of ways to track your progress. The biggest statistic you should remember is that organic search traffic is roughly five times more effective than paid search ads.
People aren't clicking those paid links at the top of Google's search results as often as the first couple links below. Plus, when it comes to local search results, the most valuable placements are the ones nearby locally. With the right SEO strategy, your small business could become the first thing people click on.
Information is Power
When we talk about Search Engine Optimization, it's inherently tied to search results and behavior. There's a lot of data tied to how people arrive and interact with your website. The biggest challenge is collecting this data and putting it into digestible formats you can use.
Any SEO team with experience will know all the tools and techniques to analyze your data. Decisions get made as a collective, and you will learn why your online presence needs work. Some of this information only comes through experience with SEO.
There are also powerful tools out there that help track performance and interest. Google Search Console is a good example of a free tool that will take you beyond the numbers. Combine this with Google's Analytics and you'll have an insight into all sorts of valuable information.
Using it right, and you will be able to get demographic information on customers, learn where traffic is coming from, single-out underperforming ads, content, and backlinks, and understand navigation behavior, bounce rates, and CTRs.
All of these data points, and more, go into formulating your custom SEO strategy.
Importance of SEO Audits
You'll do a lot of testing and competition research with SEO marketing. Keeping tabs on your competitors is of the utmost importance of SEO and online business. On top of analyzing the competition, you'll need to run audits of your website, too.
Weed out technical errors, slow loading pages, bad links, mobile incompatibility, and more with regular audits. Is your website connected to high-value authority websites? Could your links qualify as spammy or too niche?
Search engine optimization is all about attention to detail and making your website as attractive as possible to both Google and customers. Mobile traffic and voice search optimization are two major areas that need fine-tuning for small businesses.
Get Found on Google
The hardest part for any small business is appearing in a search result naturally. Paid search positions are valuable, too, but organic search results are the ultimate goal. We're going to focus on Google here because Google still sits at 75% of the world's default search engine.
China's Baidu has the next big share, at roughly 15%, with Bing holding onto 5%. If you optimize your website for Google, chances are good you'll do well in the smaller search engines. Ranking for other search engines is a little easier to do, though.
This isn't only due to having less competition, but also due to the complexity of Google's algorithms. Knowing how to rank well on Google will also help rank for the second largest search engine: YouTube. It's in your best interest to diversify your content to benefit the most from your SEO.
A Symbol of Authority and Trust
Trust and authority are a top priority with the most recent movement to HTTPS. That implies that SEO ought to convey trust and believability to Google and to the client. Doing things honestly, and connecting with your audience on a more personal level, are the best ways to grow your business.
When SEO first started, it was less complex to rank, as it was more about shoving keywords in spaces. This type of spammy content no longer flies in Google's eyes. You have to know your demographics, and bring them in with valuable content, not clickbait.
Everyone needs traffic, trust, and believability, yet few individuals truly realize that (user interface) UX is engaged with SEO. It's important that you increase trust and believability, but it doesn't come simple. You'll need a marketing agency that knows how to balance style and practicality.
What's more, you have to reduce any leaks on your website to measure performance. It requires investment, testing, and UX data to make people trust your image and the substance on your website. Each business needs UX in their marketing agenda to continue growing.
Speed Matters
Google measures the speed of your site, too. Page load speeds matter a lot to Google, because visitors are less likely to commit to slow websites. You can't neglect this aspect because you're a local business.
Anything over two seconds of load time will result in lost potential customers. A slow website will get you a lower page ranking and a higher bounce-rate. You have to be careful with your mobile pages, especially.
If your website isn't optimized for mobile connections, people will quickly hit that back button and go to the next link. For local businesses, this is really important. You want to bring in customers who are already nearby, driving, searching for a place to spend their money.
Optimizing your loading speeds will depend on a few different factors. You need a dependable web host before you do anything. Next, your website needs to use image compression, responsive design, and priority functions to load the essentials first.
Nothing is worse than a flashy animation loading before anything else appears on a website. UX is about ease of use first, then aesthetics. This is something you learn in every beginner's guide to technical SEO.
Easy on the Eyes
Simple routes and instinctive webpage structure are a primary stage for making easy to use sites. It is good to have mixed media content and clear CTAs for each area of your website. Menus should be easy to navigate and offer search options
Talk the language of the client, and don't attempt to change things for the sake of newness. You don't want to confuse returning customers or reduce legibility. Remember, UX design goes for both human guests and Google's robot web crawlers.
Powerful SEO depends on three categories: expertise, interest, and trust. Google has something many refer to as the Trust Factor, which is a mix of variables that figure how trustful a site is. The more trustful a site is, the more probable articles get positioned high on Google.
A site is viewed as less trustful on the grounds that it has destructive as well as has low-quality substance.
Local SEO is Leverage
If you want to know how a small business can dominate over established corporations, it's in local SEO. Ranking for positions on Google for local goods is a lot easier than general, popular terms. People searching for local businesses are going to skip over generic search results.
For example, if you're trying to find "Denver craft beer" then you probably don't care about what Walmart is selling. You're searching for a local specialty with the intent to buy local. As a small business that sells craft beer, your SEO can outrank all national chains.
All you need is an SEO expert who knows which keywords to rank for, local blogs, local celebrities, and local reviews to post up. You're going to stand out a lot more if you have a presence on Google Maps, Yelp!, and all the major social media platforms. All you need to do is make it easy for your customers to find you.
If you have a killer mobile marketing strategy, you can rank at the top of every Siri, Alexa, and Google Voice search. Also, more than 39 million people across the U.S. own a voice-activated digital assistant. That's another huge demographic that you'll reach for optimizing for voice searches.
Standing Out
When you search for local listings, you'll notice a few places where listings are more than just text. This has to do with your business profiles on Google. When you're simply beginning with neighborhood SEO, your Google My Business posting is an incredible spot to center your SEO efforts.
When individuals look for an item or service close to them, they're typically ready to close a sale. One out of two individuals who want neighborhood directions (think "PC fix close by me") visit a store that day. So, it's vitally important that the data about your business that shows up when individuals use Google is exact, professional, and scannable.
Google My Business is an extraordinary tool to begin your SEO improvement process. There, you can include NAP (name, address, phone number) data and you can associate your site, social media, include store pictures, and much more. This makes your business stand out as an established name.
For instance, you have an eatery close to the arena in Sydney, and one of your clients is visiting the arena, and a short time later chooses to eat. At that point, they search for a spot that they like close-by on Facebook and end up in your eatery. Because everything was connected, the process of looking up and finding your eatery was easy.
Future-Proofing Your Business
The importance of SEO marketing extends beyond improving your website. It also goes beyond digital impressions. SEO is how your business will survive in a rapidly-evolving business world.
From brick and mortar shops to specialized local services, it's not possible to survive without SEO. Having a URL and an email is not enough to stick around for the future. Every small business should have an ecommerce presence, with the intent to grow each year.
To do that, you need to find an SEO marketing agency that you can trust. Do your homework and you will find the perfect partnership to take your business beyond your neighborhood.
Owner and Chief Marketing Officer, Jason Hall, and his team specialize in creating brand awareness / traffic and lead generation / marketing funnel and conversion optimization, while utilizing the appropriate marketing channels available within your industry. With diverse clients throughout the world, Jason's team is well connected within many industries to assist with your marketing strategies. With no long term contracts and various levels of service, Jason's team will increase the quality of your online traffic, leads, and sales.
Free Website Audit Tool
See how well optimized a web page, landing page, or blog post is for an exact keyword or phrase
About the author...
Located in the heart of the Emerald Coast - Destin, FL, founder and Chief Marketing Officer, Jason Hall, and his team specialize in creating brand awareness / traffic and lead generation / marketing funnel and conversion optimization / and PR campaigns, while utilizing the appropriate marketing channels available within your industry.
With diverse clients throughout the world, Jason's team is well connected within many industries to assist with your marketing strategies. With no long term contracts and various levels of service, Jason's team will increase the quality of your online traffic, leads, and sales.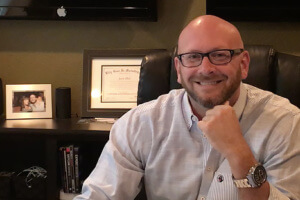 Request a digital marketing strategy session today and we'll show you what you've been missing!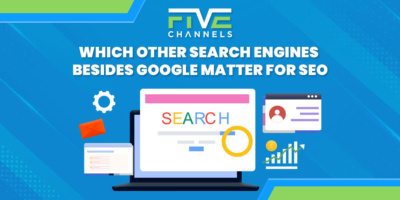 Are you struggling to improve your online presence and boost your website's SEO? Google is the most popular, but optimizing…