Are you looking for a means to gain the visibility you need on YouTube? If so, it is wise to optimize your YouTube channel for search engines.
Did you know that YouTube is listed as the world's second largest search engine satisfying the needs of more than 1.5 billion users worldwide? As a YouTube user, you can share a wide variety of content from music videos, video blogs as well as short original videos.
For your video content to rank better, you need to come up with a YouTube SEO strategy.
Here are some of the top YouTube SEO tips that will help your channel rank top on search engines and gain a great following.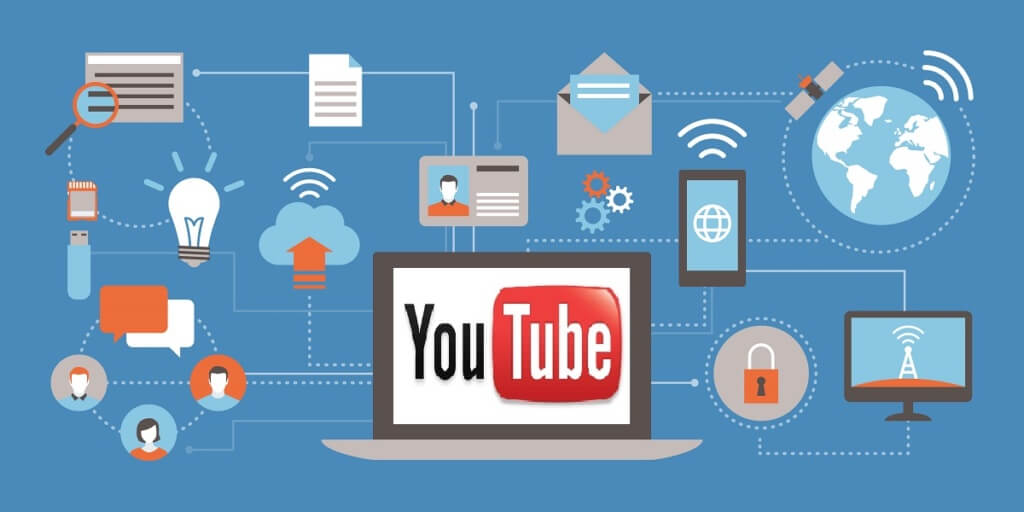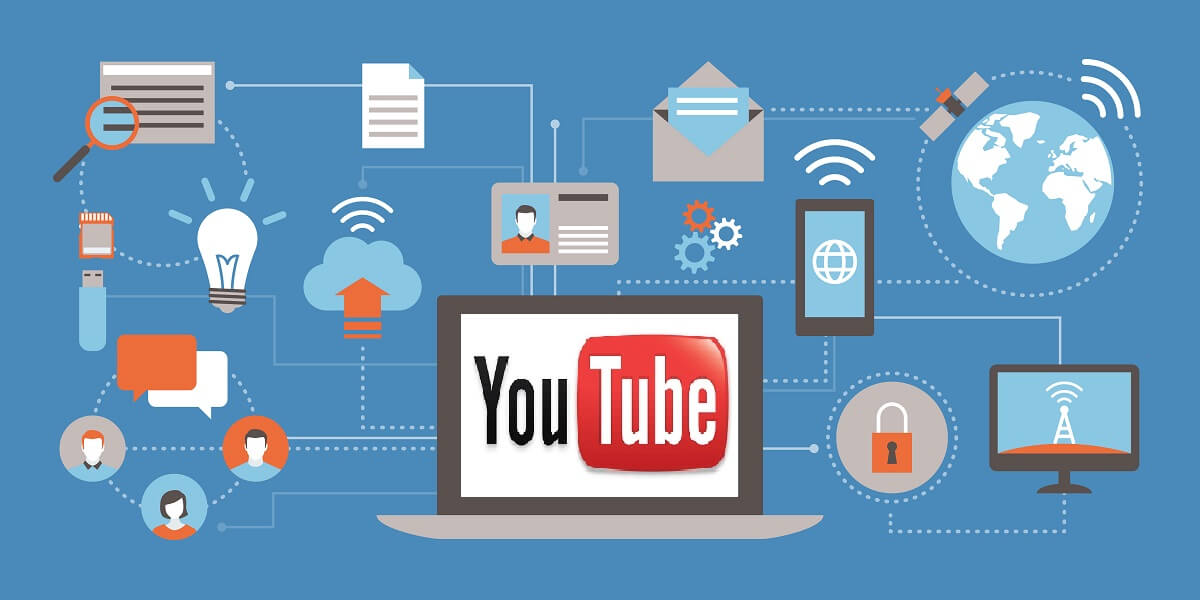 YouTube SEO Tips to Boost Your Channel
Ready to grow or start your YouTube channel? Here are fifteen key YouTube SEO tips you should have in mind.
1. Find the Right Keywords
Many search engine users wonder whether keywords are still relevant for YouTube search engine optimization. Video marketing is a major necessity of digital marketing and getting the right keywords is the best way to get started.
Finding the best keywords for your videos is a great way to generate traffic to your YouTube channel. Keywords in SEO provide insights to visitors on what a video channel is all about.
Keyword research offers a means to figure out which keywords generate traffic than others. To find the right keywords for your YouTube videos, here are a few tips to rely on.
Generate a List of Keywords Ideas
Pick keywords that will appear in YouTube's search suggest feature after a potential search. This feature will then provide a bunch of keywords related to what you searched or typed in.
The keywords that will pop up after search will represent what many YouTube users search in this digital platform. If a video has a lot of views, it means that the video was optimized around that keyword.
Target Low-Competition Keywords
Choose low-competition keywords from the keyword list you have. This is a great decision if your YouTube channel does not have a lot of subscribers.
Opting for competitive keywords may hinder your chances of outshining other YouTube channel owners. To clear your doubts, check out the "About Results" section and see the number of videos on YouTube about the topic.
To choose the best SEO YouTube keywords, target keywords with a low "About Result" number. The higher the number, the more competitive the keywords are.
Base your YouTube keywords search on the best Google Ads tool. It will be easy to optimize your videos around keywords this search tool can provide video results on.
2. Optimize Your Video Title
Many people upload their videos on YouTube and think that's all they need to grow a channel. However, there is a lot to do to make that video stand out from the crowded online platform.
Writing a clickable or easy-to-search title is one of the key tactics for grabbing the attention of your YouTube channel visitors. The title of your video is the first thing many YouTube users will look at, and it should blend well with the keywords of choice.
It should be a relevant title that will give them the answers they are looking for. A good video title will also help users understand what your video is all about when it shows up on search engines. Your video title should be clear and easy to comprehend.
3. Optimize Your Tags
Whenever you want to turn to a thoughtful SEO strategy, tags can change everything. Tags can impact your ranking and you need to know the role each tag plays.
SEO Meta description tag is the short clip that is shown under your search results within Google's search result. As a channel owner, it is a great and rewarding idea to optimize your tags.
Title tags appear as the clickable headline in the SERPs. Title tags are meant to provide a comprehensive idea of what the page's content is all about.
The following are the best SEO practices to keep in mind while optimizing your title tags:
– Give each YouTube page a unique Meta description that reflects what the page is all about 
– Make maximum characters of about 150 to 160 including spaces
– Include your significant keywords
Remember not to overuse the keywords, as too many of them can send traffic away from your channel.
4. Have a Comment Section
To boost SEO, ask people to comment on your videos. If your videos get many comments, it means that they are popular, and a lot of people have viewed them.
YouTube prioritizes content that is popular. These comments are key metrics YouTube uses to make it clear or decide what people like most about your videos.
It is wise to end your video with a question that will help get a discussion started. Most people will take part in the discussion if they like your videos or they are popular enough.
5. Spur People to Subscribe
A YouTube subscription is a big deal and important facet for many YouTube channel owners. It is a key factor that YouTube algorithms use to rank videos.
Many subscribers will like or comment on a video they like, and feel is worth the deal. It is a one-time action that makes it clear that people will see your content on a regular basis.
Subscribing to YouTube is a big factor that reflects the quality of a channel. The great thing is, many YouTube channels ask people to like, comment, or subscribe at the same time. It is wise to always encourage people to subscribe.
6. Make an Interesting and Attractive Thumbnail
A video thumbnail usually has a big impact on your SEO. A YouTube channel owner may not use it directly, but it plays many roles.
An eye-catching thumbnail guarantees more clicks to your videos and means better search engine optimization. However, make sure your thumbnail is unique and it tells subscribers or viewers what your video is all about.
Make sure the thumbnail stands out, as many people will view videos by just looking at it. Thus, keep this YouTube hack in mind every time you upload content.
However, make sure your thumbnail relates to your video. Otherwise, you will be accused of "click-baiting," which is making a thumbnail that is not based on the content of the video to gain views.
7. Include Closed Captioning
YouTube videos support closed captioning, and they have an unforeseen SEO benefit. For instance, if a YouTube channel owner adds closed captions, it means that the channel will get an impeccable SEO boost.
It is also wise to keep in mind that YouTube does not support automatic captioning. The important thing to know is that it is also easy to edit captions, or come up with your own captions, and make sure that they are accurate and attractive.
8. Build Links to Your Channel
A YouTube channel owner should not just focus on building links to their videos, but also getting links to their channels. These channel and video links tell YouTube that the content is your niche.
To get the most out of your channel and video links, you need to comprehend the basics of link building. YouTube links help SEO in many ways, and it is smart to embrace link building for your channel to stand out.
Even though link building is not easy, you have to come up with moving links. One important thing to keep in mind is good link building revolves around outreach.
Outreaching is all about reaching out to subscribers who are in your niche and introduce them to your content. Make sure your YouTube channel and videos have something worthy of a link, however.
9. Share on Social Media
The advent of social media has played a great role in boosting SEO. YouTube is a social channel and you want to maximize your YouTube visibility and SEO. This is possible by sharing your content on social media.
You can share your videos on social media platforms like Facebook. This is a platform that can generate tons of traffic to your channel, especially if your channel has an engaging and eye-catching description.
Facebook offers great video advertising solutions that every YouTube channel owner should embrace. Videos shared on Facebook are watched more than videos shared on any other platform.
Cross-posting YouTube video offers a stronger means to increase the visibility of your channel and to make use of Facebook. YouTube videos can also be shared on Twitter to boost SEO.
You can use Twitter to pass the message across and get more feedback on your videos. Videos shared on Twitter are known to drive engagement views and rates, so you should not hesitate to tweet your videos.
LinkedIn is another social media platform that you can embrace. Many people like engaging on LinkedIn, and it is a great idea to share your videos on this platform.
Quora is another platform to share your YouTube videos and boost SEO. People are always visiting this platform to get in-depth information. Using social media will definitely help grow your social presence.
10. Embed Your Videos
There are many reasons why it is smart to embed your YouTube videos. Embedding gets your videos in front of the people who visit your YouTube channel. If you own a blog, it is important to use this platform.
Embedding your videos will also increase your user engagement. This is a significant hack for increasing SEO for YouTube channels, as it is a great way of getting more people to watch your videos.
11. Increase Your Video Watch Time
Watch time is the amount of time people spend watching YouTube videos. Increasing the watch time of your video is a YouTube ranking metric every channel owner should embrace.
To increase your watch time, review your watch time report. Reviewing your watch time report will help you analyze how your videos are performing and figure out how many minutes people spend on your videos.
Reviewing your watch time report will also help track changes in your user engagement. If your watch time drops, you will have the means to investigate why.
You should also look at your audience retention report as this will help you know how much your audience loves your content.
12. Develop Playlists
Your YouTube viewers, in most cases, look for playlists with related content. Building keyword-rich playlists help boost your SEO, and it's a great means of getting more traffic to your channel.
YouTube playlists offer a one-of-a-kind way to maximize your presence on YouTube. Here are key benefits of creating YouTube playlists:
– Increase exposure in YouTube search results
– Help show your viewers your channel's in-depth content and value
– Help users navigate and find your YouTube videos
– YouTube playlists are a source of content for YouTube visitors short on time
Name your playlists using keywords so users can easily be directed to them when they look for related content on search engines.
13. Find the Optimal Length of Your Videos
It's also easy to boost the SEO of your channel by figuring out the perfect length for your videos. It might be hard to get the perfect length, but the average length of the top ten most popular videos is four minutes and 20 seconds.
The length of your YouTube videos should also depend on the kind of content in your channel. If the content you offer deserves depth, it is a great idea to opt for a longer video.
14. Upload a Transcript
The keywords for your YouTube channel can easily go to waste if you don't transcript your videos.
Uploading a transcript helps improve your turnaround, boost the value of your content, increase the focus of your viewers, as well as increase accessibility of your videos.
15. Improve Your Content
You need to optimize your content for SEO and figure out how to take your SEO content to the next level.
Your YouTube content should be all about your audience. For your content to rank better, it is a great idea to create videos for the right people and with the targeted keywords.
Get Ready to Boost YouTube SEO
To get more views, rankings, and subscribers, you should figure out how to boost your SEO. You have to invest time in video optimization and follow the right tips.
If you don't know how SEO works, don't fret! Let us review your video marketing strategies and recommend ways to improve them.
Owner and Chief Marketing Officer, Jason Hall, and his team specialize in creating brand awareness / traffic and lead generation / marketing funnel and conversion optimization, while utilizing the appropriate marketing channels available within your industry. With diverse clients throughout the world, Jason's team is well connected within many industries to assist with your marketing strategies. With no long term contracts and various levels of service, Jason's team will increase the quality of your online traffic, leads, and sales.
Free Website Audit Tool
See how well optimized a web page, landing page, or blog post is for an exact keyword or phrase
About the author...
Located in the heart of the Emerald Coast - Destin, FL, founder and Chief Marketing Officer, Jason Hall, and his team specialize in creating brand awareness / traffic and lead generation / marketing funnel and conversion optimization / and PR campaigns, while utilizing the appropriate marketing channels available within your industry.
With diverse clients throughout the world, Jason's team is well connected within many industries to assist with your marketing strategies. With no long term contracts and various levels of service, Jason's team will increase the quality of your online traffic, leads, and sales.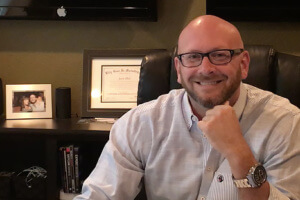 Request a digital marketing strategy session today and we'll show you what you've been missing!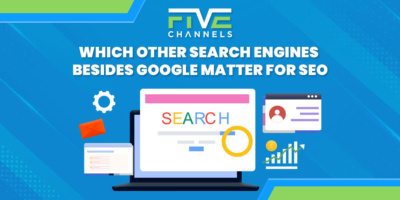 Are you struggling to improve your online presence and boost your website's SEO? Google is the most popular, but optimizing…