Is organic search not doing enough to drive traffic to your website? Do you want to know how paid search advertising will benefit you? Well, if you want to learn how paid search advertising helps, you came to the right place.
Paid search advertising is also known as search engine marketing or pay-per-click advertising. They're great for getting your customers and going toe-to-toe against your competition.
Let's delve into how paid search advertising works, and how you can profit from it.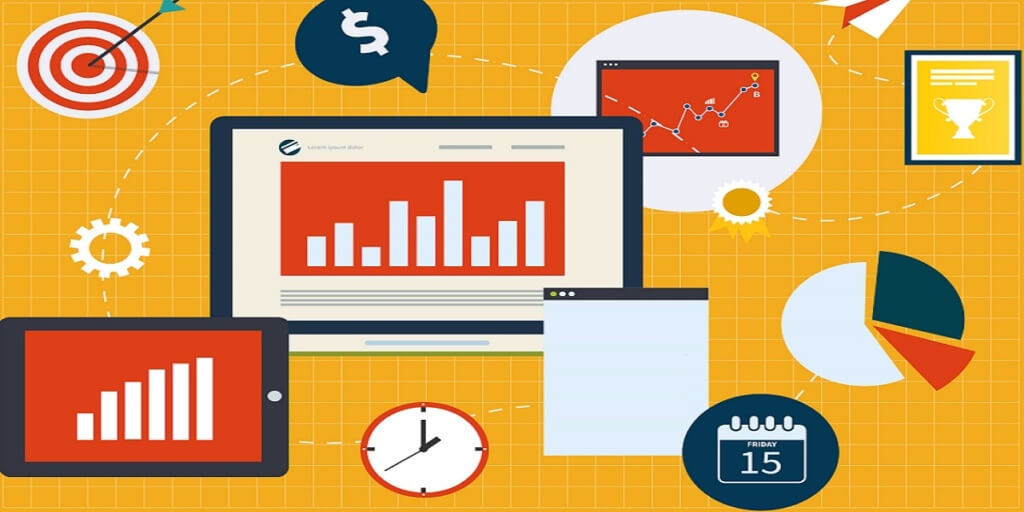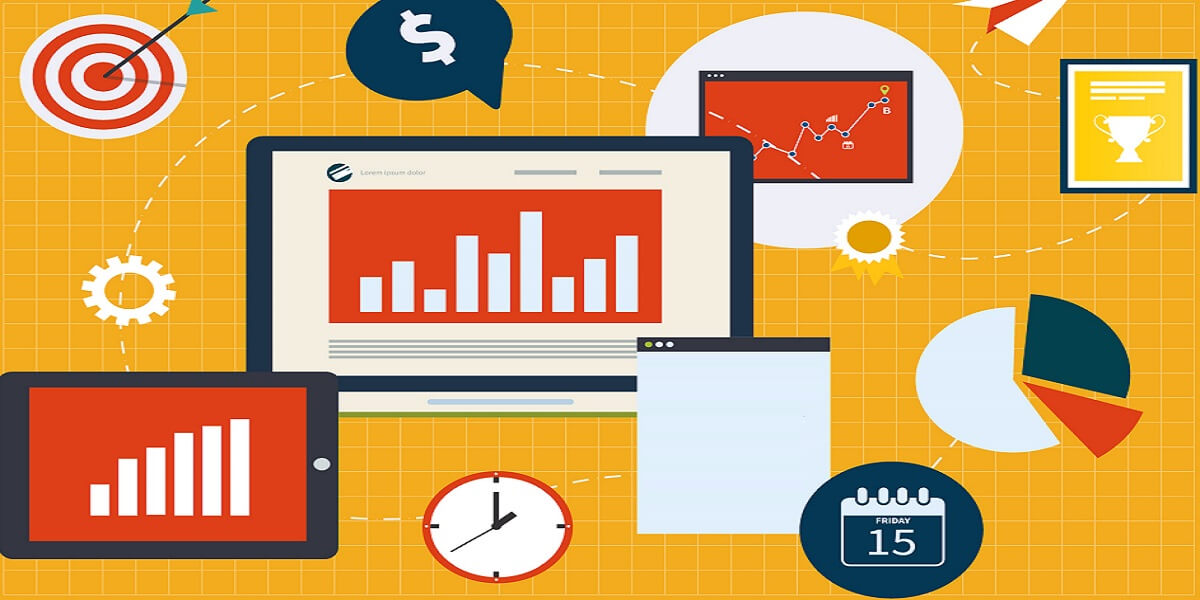 Paid Search Advertising Allows for Targeted Search Results
Getting your ads out there isn't enough. You need to get them out in front of the right audience. Paid search campaigns allow you to promote your products to people who are looking for them.
Advertising platforms, like Google Ads, allow you to research and bid on keywords. These keywords are what people use to find your products or services. In essence, paid search allows your potential customers to come to you as they seek out your product.
A recommended number of bids for keywords is 10 – 20. This way, you can track how each keyword performs. You can look at which keyword isn't helping your traffic and change it to something more effective.
There are also other ad-targeting tools available in advertising platforms. They allow for specific targeting such as targeting by location, device, and language. You can even use previous web visits to look for potential customers who are still looking for more.
It's Cost-Effective
Let's say you're on a budget and you want to save on ads. Google Ads will only take payment from you when someone clicks on your ad. You don't have to pay for ads that users don't engage with.
One more benefit of paid search is that there's no lowest amount for any spending requirements. This makes it a perfect advertising option for small businesses or startups. Add in the specified targeting advantage from #1, and you get even higher levels of engagement.
This is also cheaper than spending so much on display ads. There is a higher CPC rate associated with paid search campaigns compared to display ads. Most of this is because paid advertisements allow for specific optimizations.
Give First-Page Exposure in the Top Search Engines
Each day, people make over 5 billion Google searches, and over 4 million blog posts get published. How many people do you think need to look past the first search results page? To answer that, only very few do.
If you run a business online, you want to make sure that your page comes up in the top 5 results. It doesn't even matter if it came up first in Google, Yahoo, or Bing. To ensure this, pay for search ads.
These top 3 search engines often have a spot or two reserved on top of their search results pages. These spots are for paid advertisements or sponsored ads. It's one of the most effective traffic drivers for many businesses.
Traffic is Consistent and Immediate
New marketers need to know the secrets to bring in traffic to websites within the month or sooner. This quick-reward system is where paid search shines best. Yet, other than immediate traffic results, it should be consistent too.
Traffic with huge lulls or unexpected spikes is not good for business. If the traffic to your website is inconsistent, there's a big possibility for it to close down or die. After all, you can only support your online presence for so long.
A smart way to put out more awareness for it is to start paid advertising on social media. Paid searches on search engines will also bring your traffic up. They put your sponsored ads up at the top of the results, which can encourage more visitors.
More Reach
Digital marketing strategies work best when you use popular channels and platforms. These are the likes of Google, the top search engine on the internet. It's the same with advertising on Facebook, the largest social networking site in the world.
Over 1.17 billion people use Google to search online. When you have paid ads on a search engine as big as Google, you have a billion potential visitors. Google's search results page isn't the only place where your sponsored ads will come up too.
Google amassed a network of other websites to display Google's paid ads for them. Notice the ads on websites like the New York Times next time you're reading an article on it. Google's reach extends further than most people expect, so businesses who advertise through it benefit a lot.
Allow for Quick Execution
This one is an advantage of SEM vs SEO. Search engine marketing allows you to see results within a short amount of timeframe. Paid search allows your page to come up right away when people search for targeted keywords.
Simple search engine optimization strategies can take months before you become noticeable. SEO strategies may get you free traffic from search engines. Yet, this kind of visibility takes not only time, but some effort from you also.
Even the setup time for SEM is quicker than SEO. It can only take you a few hours to set an effective paid search campaign up and get it running. There will be no need for creative assets or scheduled posts.
Remember that SEM campaigns need care in the long term. They might be quick to set up, but you must track them often. The performance of SEM campaigns relies on observation and optimization.
Better Branding
When you have paid search ads at the top of the search engine results page, you build a reputation. With organic ranking, search engines often rank pages on their relevance and quality. By now, most people know that the top results are the most relevant to their searches.
What they don't notice is that sometimes the top results are in fact sponsored ads. In this way, your business reputation gets built up as well as your brand. According to Google, AdWords increase brand awareness an average of 80%.
It's not only organic rankings that have requirements for trustworthiness and relevance. Search engines also have standards and set factors for paid rankings. This is how they build their own reputation as a fair and reliable search engine after all.
Analytics and Results Are Easy to Measure
Do you want to be able to track the effectiveness of your search campaigns? Google Ads has Google Analytics to help you with that. Use Google Analytics to measure the results for each ad, each keyword, and even each user.
With these results, you can measure your returns. This is one advantage of paid search against hard-to-measure organic traffic. Also, the tools for paid search campaigns are better.
Google Ads isn't the only one that has an analytics interface. Other channels for paid search advertising also have this feature. Sites with paid advertising also have ad analytics features like LinkedIn and Facebook.
You Have Full Control Over Optimizations
Do you want to know another thing that makes paid search marketing valuable? Flexibility to make optimizations. With paid ads, you can control keywords, ad copy, and more.
If you want to use a certain landing page for the ad, these optimizations allow that. Want to extend the timeframe for your ad? Flexible optimization options will let you do that.
Your campaign manager will be able to determine what works and what doesn't. It bases its choices on the data in your account. Google Ads have many different A/B testing options you can always experiment with.
Facebook Ad campaigns have a detailed targeting feature. They let you choose to promote to users who belong to specific demographics, have certain interests, or behaviors. Many other advertising channels will have similar flexible targeting features too.
Geo-Targeting and Ad Scheduling
This includes more specific forms of controlling or optimizing your ad settings. Geo-targeting is great for selecting users who are in a specific location in the country or the world. They work well with businesses that have a local shop or store.
Ad scheduling is more time-based than space or area-based. With ad scheduling, advertisers can schedule when their ads will come up on the pages of people. You can choose to have your ads appear on certain days and hours.
This works well with ad campaigns for businesses like pizza places, salons, and more. Let's say for example you owned a veterinary clinic in Chicago. You want your ads to come out in the devices located within or around the city during your clinic hours.
Making good use of these two settings will help you save money. Also, it will help you target consumers when and where they are most responsive. You can also run these ads during your Live Chat hours.
When Google's Local Services Ads are present, 25.3% of clicks are on paid results. When LSAs are absent, the clicks on paid results go down to 14.6%.
LSAs give click-throughs on paid results a difference of 10.7%.
There is Continuous Improvement
Google and other advertising channels are always updating their tools for their users. They add more targeting options and advertising tools to make ad campaigns more customizable for each business owner. You get to use and create more techniques to promote your products.
Retargeting and remarketing are examples of techniques to better target customers. When you find out more about your target user, you can improve your approaches. The better you know who your customers are and what they want, the easier it will be for you to communicate with them.
This also applies to SEO and SEM. Like SEO, your PPC campaigns will improve the more experiences you gain. The further you get with SEM and the more knowledge you gain, the better you will be at optimizing and using it.
Use a Variety of Platforms to Advertise
Before digital marketing, people used this same benefit with other channels. They advertised through the radio, TV, and newspapers. Now that more people spend time on the internet, it's only fair to move the advertising business online as well.
Paid traffic allows you to choose where to advertise to reach a specific audience. You get to choose between Google, social media sites, and more. This is useful if you know where most of your audience spend their time in.
Among social media users, for example, 74% of them use Facebook daily, and 51% check it more than once a day. If you knew that most of your target audience are Facebook users, start using Facebook ads. If your target audiences are on YouTube, then you also start PPC campaigns on YouTube.
People Who Click on Paid Search Ads Are Ready to Buy
You can often get high conversions with paid search ads. This is because those who click on your PPC are those who are looking to buy your product or service. People often look up something on the internet because they have future plans on buying it.
If people were only browsing to pass the time, they wouldn't often search for specific queries. Paid search ads target specific queries and keywords. Make use of this behavior to gain traffic and secure conversions.
You don't always need to have the flashiest ads. The important thing is to offer brief but complete details about your product or service. Some people find that brevity and simplicity show an honest, well-intended salesman.
Take Advantage of Paid Search Ads
Remember, it's how you handle your search advertising campaign that will make this work. No matter how many PPC campaigns you begin, if you can't manage them, they will fail.
If you enjoyed our topic, feel free to visit our blog for topics on SEO, ad campaigns, and more. You can also choose to contact us via telephone. Let us go over your website for a free digital marketing review.
Owner and Chief Marketing Officer, Jason Hall, and his team specialize in creating brand awareness / traffic and lead generation / marketing funnel and conversion optimization, while utilizing the appropriate marketing channels available within your industry. With diverse clients throughout the world, Jason's team is well connected within many industries to assist with your marketing strategies. With no long term contracts and various levels of service, Jason's team will increase the quality of your online traffic, leads, and sales.
Free Website Audit Tool
See how well optimized a web page, landing page, or blog post is for an exact keyword or phrase
About the author...
Located in the heart of the Emerald Coast - Destin, FL, founder and Chief Marketing Officer, Jason Hall, and his team specialize in creating brand awareness / traffic and lead generation / marketing funnel and conversion optimization / and PR campaigns, while utilizing the appropriate marketing channels available within your industry.
With diverse clients throughout the world, Jason's team is well connected within many industries to assist with your marketing strategies. With no long term contracts and various levels of service, Jason's team will increase the quality of your online traffic, leads, and sales.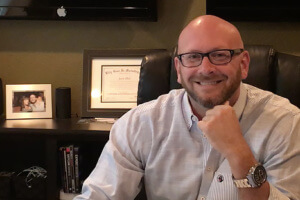 Request a digital marketing strategy session today and we'll show you what you've been missing!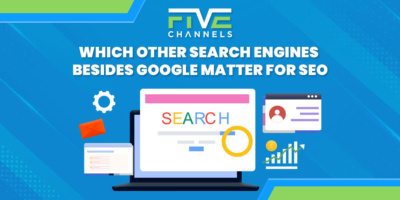 Are you struggling to improve your online presence and boost your website's SEO? Google is the most popular, but optimizing…