Is your business barely surviving on Instagram? Or not on it at all?
Instagram boasts over 1 billion monthly users, a high-tech algorithm, and tons of clever brands. If you're not tapping into this huge audience, you're missing out.
Maybe you're already an Instagrammer, but it's not enough for your business to be on Instagram. You've got to use the platform wisely.
To have effective engagement, you need to increase Instagram followers. How can you expand your influence and convince people to follow you? We've done the research, so you don't have to!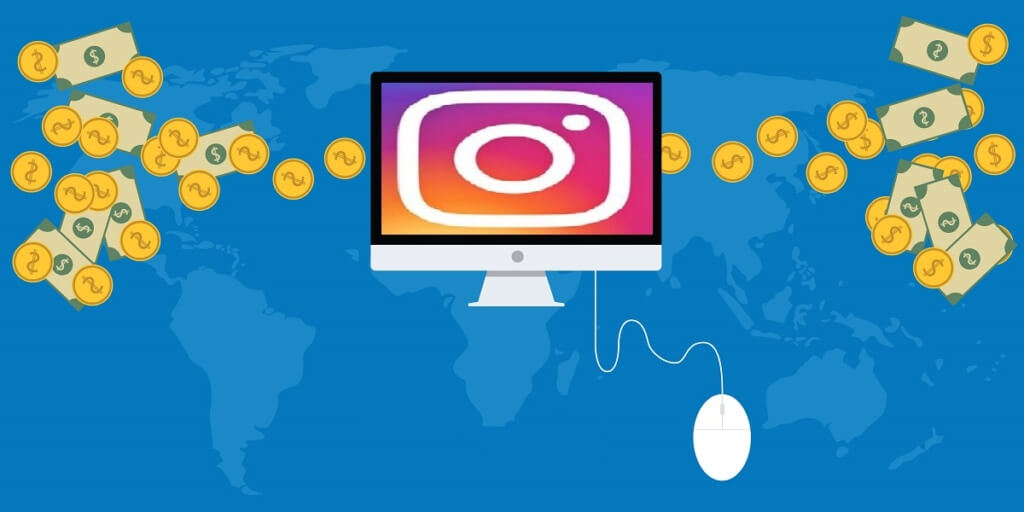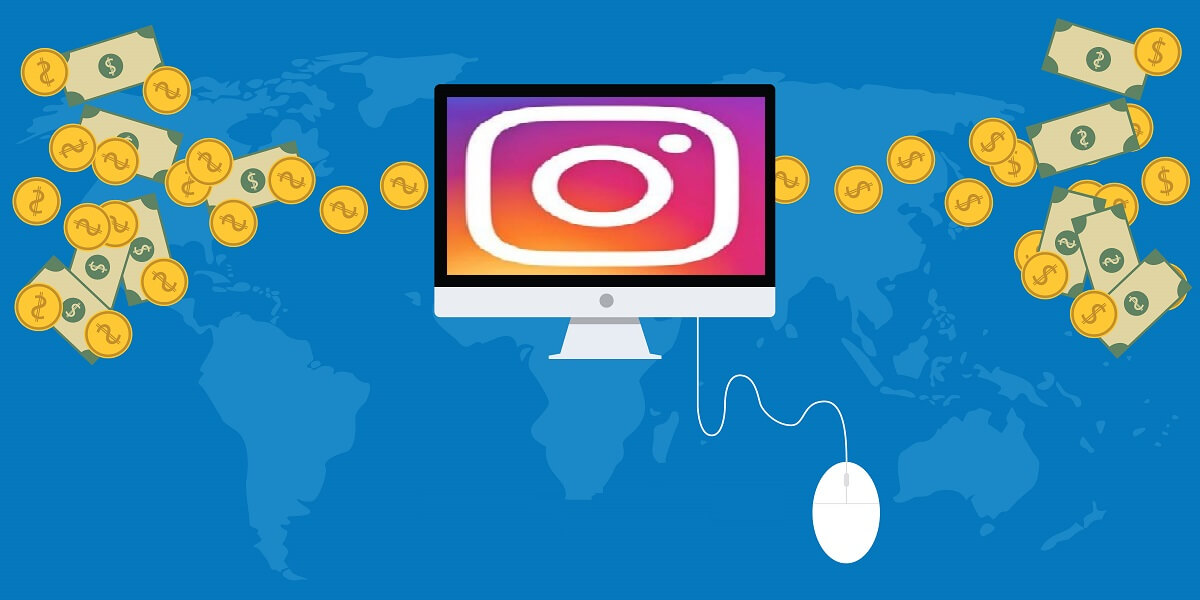 Back to Basics
Before you start worrying about hashtags, contests, and ads, you need to get the basics right. It all starts with a plan and a consistent theme.
A Killer Strategy
Whether it be Facebook, Twitter, or Instagram, using any social media network without a plan is a waste of time and effort. Without a killer strategy, you can't expect a high ROI.
Ask yourself why you want to increase followers on Instagram. Is it to increase brand awareness, boost product sales, or to drive traffic to your website?
Think about your target audience too. What is their age range? Where do they live and work? At what times do they use Instagram?
Know your audience and have clear goals in mind from the beginning. This will keep your account consistent and relevant while reaching out to and draw in the right audience.
How to Optimize Your Instagram Profile
Your profile is the first impression a potential follower gets. Everything from your bio and username, to the quality of your images make each visitor start forming an opinion about you.
Optimizing all sections of your company IG profile increases the chances of getting more clicks, likes, comments, and followers. That engagement helps your Instagram account grow and reach even more people.
With a larger audience, you can improve your marketing on Instagram. It's an effective way to get more traffic, generate leads, and increase your sales on your website.
However, you have to know how to make your profile appealing and how to compel people to take action. Whether you're just starting your Instagram account or want to improve your existing profile, you likely have many areas you can improve.
Choose a Business Account
More than 200 million Instagram users check out one or more business profiles every day, and 60% of people find new products on Instagram. By having a business profile, you make it easier for potential customers to find you and discover what you have to offer.
If you already have a personal Instagram account, you can convert it to a business account. This gives you access to the analytics and a contact button. You can also create ads with your business account.
Unlike personal accounts, which you can set to private, business accounts are always public on Instagram. This is a good thing. It means anyone can find you, so you have more potential followers.
Use Your Business Name
Your Instagram profile has both a username and a name. Your username, or handle, is what people use to tag you. The name also appears on your profile and in search results.
Using your business name for both makes it clear who you are. It also makes it easier for people to search for your business. If someone already knows about your business, they'll have an easier time finding you on Instagram.
If your company name is common, you may find the username is already gone. Try to keep the name in there with other keywords to help with searchability. You might add your city or state after your company name or include an industry keyword that people might search.
Whatever you choose, make sure your name is easy to read and understand. Simple is usually best.
Add an Attention-Grabbing Profile Picture
Your profile picture shows on search results and at the top of your profile. Use that prime real estate to reinforce your brand and draw attention.
If you have a company logo, you can use it as your profile picture. It helps people recognize your Instagram profile as being yours. It also helps build familiarity and helps people associate that image with your brand.
Keep in mind Instagram crops the photo into a circle shape. Upload a picture with your logo or other chosen image in the center to make it appear the way you want it.
The profile picture is 110 x 110 pixels. If you upload an image that's much larger, it'll look blurry or distorted.
Write an Attention-Grabbing Bio
An Instagram bio has a maximum of 150 characters. That's not much real estate to convince someone to follow you. Make every character count with a bio that makes people want to see what you'll post next.
Use this space to explain who you are, and what you do, but from the customer's perspective. In other words, why should people care? What can you do for them?
Formatting helps capture attention. Instead of full sentences in paragraph form, try bullet points to highlight key information. Think about what you really want users to know when they stop by your profile.
Whatever you include in your Instagram bio, make it engaging and on-brand. This is your chance to show your company's personality and build your brand. Showing a little personality makes you stand out from the millions of other business profiles on the site.
Include a Call to Action
You've grabbed their attention. Now let them know what to do. Having a call to action in your bio helps you get people to act once they discover you.
The CTA you use depends on your current goals. Your CTA might be to get visitors to subscribe to your content, or read content on your blog. Maybe you're trying to boost sales or find more leads.
Whatever your goal, encourage people to follow through on that action in your bio. Here are some examples:
– Call us now for more information
– Download our app
– Subscribe for weekly newsletters
– Get a free copy of our report
– Check out our sale
Incorporate Keywords
SEO is important across the board online. You can help people discover your Instagram profile by sprinkling some of those keywords into your bio.
Think about what your target audience would search for when looking for Instagram profiles to follow. Add those keywords into your bio in a natural way so they don't seem obvious.
Avoid stuffing keywords into the bio just for the sake of getting more traffic. It's a waste of space and may turn off some visitors.
Link to Your Website
Instagram limits the options for clickable links. You can include one in your profile. Don't miss out on this opportunity to get people from Instagram to your website.
You can use your homepage in the link option, but choosing a specific page helps you control your visitor's actions.
Say you're running a sale on your website. Putting the link to that sale page puts visitors right where you want them.
Changing the link frequently lets you drive traffic where you want it as your goals change. Maybe this week you're working on increasing subscribers. Next week you want to push your online course.
The link in your bio is easy to change. Use that flexibility to your advantage to match current goals.
You can also use your Instagram posts to encourage more traffic to that link. Have you ever visited a business Instagram post that says, "Link in bio"? You can't put a clickable link on the post, but you can tell people to go to your bio to get to that link.
Categorize Yourself Correctly
When you have a business profile, you can choose a category for yourself. You have options like music, public figure, sports, magazine, and restaurant.
This categorization feature can help people find you. Choose an option that best fits what you do. It helps people understand what type of business you are and if you might be something they need.
Set Up Notifications
You waste the potential of an optimized profile if you don't interact with your followers. People use social media because it gives them a chance to connect to the brands and influencers they like.
Turning on your notifications lets you know when someone shares, comments or likes your posts. Responding to the comments on your posts helps build relationships with users. That can build positive perceptions of your company.
Notifications ensure you can respond quickly. Sure, you can check in a few times a day to respond, but think of the impression it'll make if you respond to a comment almost instantly.
Paying attention to direct messages and notifications also makes it easier to provide social media customer service. It's your chance to quickly answer questions or resolve problems for customers.
Notifications also help you gauge how well certain posts do on Instagram. Which posts get lots of interactions? Which one's flounder with little interaction?
Use that information and the statistics from Instagram Insights to help shape the type of content you post in the future.
Super Squares
More than any other social media platform, Instagram is about looks. You've got to make your squares look aesthetically pleasing. If you don't, potential followers will go elsewhere.
In fact, according to research, it takes 30 seconds or less to make a good first impression. A great first impression will entice people to hit the follow button.
Of course, it doesn't mean everything has to be black and white with a minimalist design. Whatever look you go for, it must represent your brand and identity.
If your squares have a natural flow your feed will not only look professional, but it will build familiarity with your brand. The Instagram aesthetic is more important than ever to get more followers on your business Instagram account.
Regularity is Key
One of the best ways to gain more Instagram followers is posting regularly.
Instagram uses an algorithm instead of a chronological feed, which is great for finding the right audience. However, timing is still important as it becomes a signal for the algorithm.
Try to post every four hours if possible. Don't bulk post a whole bunch of photos at the same time. Many will see this as spam and immediately unfollow your account. Keep your posts regular but spread them out.
Aim to post at times your followers are online. Think about your audience and when are they most likely to be active. Their after-work commute, or weekends when people aren't at work, is a great time to post.
Of course, your business isn't going to run itself. You can't sit around posting on Instagram all day. There are apps available that help you schedule your posts beforehand so you can sit back, relax, and let the app do the posting for you.
Upload Quality Content
You might have a killer strategy, but it will be useless without awesome content. Once you develop your branding, make posts that will connect with your audience.
Quality Over Quantity
While posting regularly is important, don't replace quantity for quality. Post fewer photos with better quality instead of a ton of terrible shots.
Having the latest iPhone doesn't mean you'll automatically take awesome pictures. Photos usually need a bit of tweaking here and there to make them pop. Don't get too carried away. Try playing around with the editing tools on Instagram to perfect the look.
Try to post pics that evoke an emotional response. This can draw in viewers, make them feel attached to the cause, but keep your posts relevant to your brand.
Posting quality photos will set you apart from other businesses who snap and upload random content. Be certain that your audience wants to see whatever you post.
People Love People
Another way to increase followers on Instagram is to post photos of people. According to research, posts with peoples' faces attract 38% more likes on Instagram. This is because our brains naturally want to interact with other people.
Whatever you do, don't overshare!
While followers love some behind the scenes info, they don't care about what you had for dinner. Celebrities can get away with it, because people are genuinely interested in their personal life. For your business account, keep personal photos to a minimum.
Write a Great Business Caption
First, you need to differentiate between good and excellent. What type of captions qualifies as great? What is the difference between good and great?
Great captions mean appealing, exciting, and nerve touching texts that indulge followers. A good caption is anything acceptable or popular. To influence an audience, your caption has to have some weighty effect.
Successful Instagram marketers differentiated between ordinary and excellent captions. Followers keep peeping through the posts to have a look at what's new. The posts you create should have a certain degree of convincing power.
Do You Have A Brand Voice and How is it Important?
The brand voice is all that determines the type of captions to use on your Instagram. To create a brand persona that your captions will represent, you need to create your brand voice.
Adjective words can describe the brand voice you are using. Whether bold, creative, or fun, the brand voice should embody these words.
It also has to be consistent when creating Instagram posts.
If you have no idea where to start, you can go through some similar brands and see how they shape their content. Sample some of your favorite Instagram accounts and make some notes.
Did You Forget Mentions?
Are you wondering how mentions can affect your brand? If your posts can feature Instagram influencers or famous personality, what is holding you back? Regardless, mention along with the notable influencers who many people follow.
If you are marketing sports gear for example, you can mention some famous personalities in the sport. It is a simple way of creating emotion and attention. Mentioning athletes like LeBron James will generate more awareness of your basketball brand.
Emojis, Emojis, Emojis
Can an Instagram post be complete without an emoji? Probably not. Nowadays, even conversations need some emojis to become perfect. Emojis are an art that all promising Instagram marketers should embrace.
They are simple artistic features that make posts appear attractive and appealing. That is the reason why you should add a few emojis on all posts you make.
For example, you are calling out your followers to subscribe for swimming lessons. There is a favorite swimming emoji that demonstrates someone flexing of water. Adding that emoji will not only arouse the emotion of your audience but also trigger an action.
When using an emoji on your posts, make sure that they reflect the brand. Random emojis kill off the vibe of your posts and can hinder engagements on the posts. It's even better not to use an emoji than using the wrong one.
Entertain Your Audience
All social media users like entertainment. The main reason why many people participate in various social media is purely for entertainment purposes. Although your posts might be promoting something, it doesn't have to be plain and dull.
Entertaining your audience will not only keep them reading more, but also make them look more into your brand? When entertaining the audience on Instagram, you can be a little bit humorous but calculative.
A fun Instagram post can make people follow and connect with you. Instagram users like a little bit perplexing and laughing at the same time.
What Should be the Best Size of Your Caption?
Both long and short posts are ideal depending on whatever you are promoting. Although many people recommend rather lengthy posts, you can still gain more from short posts.
If you have to create long posts, they should be things that readers are willing to take time reading. Draw your audience using details and facts. Long posts can be great if you have described something worth the time.
If you are promoting some new documentary or the movie, then a long post can be helpful. You can capture the audience with details of the plot, cast, etc. This will definitely wow your Instagram followers, and many of them can take action.
Instagram allows captions of up to 2200 characters. This means that your posts can be long enough to include all the information needed.
Announce the Type of Post
Posts can be of different alerts. It's essential to notify the audience on top of the caption. It can be a discount, product on offer, a new blog, or even a new product.
How you introduce your posts can determine whether the audience will give you attention or not.
When introducing your post, use capital letters or special characters. You shouldn't be shouting or commanding, and you have to do it wisely. Announcing posts is excellent, especially when doing promos.
Build a Winning Instagram Hashtag Strategy
Hashtags aren't about getting your business noticed by people.
They are about getting your business noticed by the right people. Having a winning hashtag strategy on Instagram will do just that. Using hashtags in a clever way can be one of the most effective techniques for generating leads.
Many businesses don't have to wonder what Instagram is anymore. In fact, 70% of businesses are already engaging customers on Instagram with stories. 
Creating a hashtag strategy will not only generate more leads, but it will also generate more engagement. Don't underestimate the power in a compelling caption adorned with hashtags. 
Know Your Customer
The best customer service is provided by companies who know their customer. They can tailor each experience to that customer's needs. 
If you analyze your customer's interactions with your business, you can get to know them. You can learn things like:
– Where your customers are located
– What motivates them to purchase something
– What field of work are they in
Knowing your customers will help you strategically choose a hashtag that your target audience is searching.
If your target audience is taxi drivers in South Africa, you probably won't choose #babybottle as a hashtag.
It's an Art Form
The key to being successful with hashtags is to use them strategically. Some may even say it's an art form.
Call to Action
One way to ensure engagement from your followers with hashtags is to have a call to action. The goal is to inspire your followers to take action. It could be something simple such as sharing or retweeting.
To make a lasting impression, you will want to do something a little more unique.
Disney has a way of always inspiring us. They had a brilliant call to action with their #ShareYourEars campaign. They partnered with Twitter for the Make-A-Wish Foundation and were able to raise over 3 million dollars. 
Brand It
When you are sharing your own content, you will want to come up with a hashtag specific for you. You'll want to brand a hashtag.
This will not only help your brand get noticed, but it will keep the conversation going between you and your followers.
One example is Lays #DoUsAFlavor campaign. With brilliant marketing, and a play on words, they were able to get over 13 thousand people to participate (and that's just on Instagram).
Another brilliant example of brand hash tagging is Michigan's #PureMichigan. In an effort to share the beauty within the state and entice people to come and visit, Michigan branded a hashtag from their marketing campaign.
Mark it with a Location
By adding a location hashtag you are choosing something close to the heart of your audience. Their home.
Location hashtags also help you target a specific audience. If you are located in Texas but want to market nationally, you can strategically pick location hashtags. This allows you to widen your market.
Using location hashtags helps if you want to market locally as well. If you are a wedding planner in Florida, you may start searching for hashtags that combine your passion with your location. You may choose to use #floridawedding, #flwedding, or #floridaweddingplanner.
It's important that you do your research to see what hashtags your targeted audience is using.
Just the Right Amount
There can be too much of a good thing. Research has found that if an Instagram post has too many hashtags, it's seen as "spammy." So, what is the right amount?
There are many research studies out there. Some people advocate for using the maximum of 30 hashtags, while others say 5-6 is sufficient. We have found that on average 9-11 seems to be the sweet spot.
The important thing to remember, whether you use 5 or 30 hashtags, is each one of the hashtags you choose should be relevant to what you are posting.
If the product you are offering is cars, you may want to choose hashtags such as #newcar, #instacar, or #yournameperformance (ex. #fordperformance). You wouldn't want to tag #marvel just because it's a trending hashtag.
Unless of course, it was relevant to the post. Maybe your business decided to run a contest where the winners would win a chance to see a Marvel movie, or maybe you have a really cool Marvel paint job on your car.
Try Hiding It
One strategy on placing hashtags is hiding them at the end of your post. By downplaying the appearance of hashtags, it can help your post appear less cluttered.
There are two ways that you can "hide" your hashtags. You can place them in the caption of your picture, or in the comments.
Go for Natural
This might be one of our favorite ways to incorporate hashtags into your post. This is a chance to grow your followers in a genuine and creative way.
If you are a coffee shop in the heart of Houston, you could post something like this:
#BuenosDias from #thenameofyourcoffeeshop! We love #sunrises in #Houston to enjoy our #coffee with. This morning we have #signatureflavororcoffee in our cup. It's our #favorite and oh so #delicious! #whatsyourfavorite?
This is a genuine post, showing not only your love for sunrises, and the city your business is in, but it shows your love for your product too. It creates a desire for your follower. They want to enjoy their mornings too! Why not enjoy it with you at your coffee shop? The last hashtag asks for your follower's engagement.
As you can see, the hashtags are naturally placed. They don't feel out of place, or spammy.
Add to Your Story
Adding hashtags to your Instagram story is another unique way to create a winning strategy. Stories are another way to get your content noticed.
Stories tend to be more engaging, as you can add video, sound, stickers and more.
It is a great place to give special offers to your customers, as it creates a sense of exclusivity for your customer. The great news for you is that you can see who is viewing your story.
That means you can visit your customer's Instagram pages to see which hashtags they are using.
It's All About the Events
Everyone loves a great reason to come together and celebrate, right? Using an event-specific hashtag will not only promote your event, but it will entice more attendees to join.
More attendees will mean more engagement for your post as well.
We love what Art Basel has created with their event hashtag. As they travel around the world, they create engagement at each location. Another fantastic example is the Tulip Time Festival. 
Build a Community
Using hashtags can give you a fun and creative way to create community. Create a movement like REI did in their #optoutside campaign.
Not only did they create a movement showing they valued their employees, but they encouraged others to get outside as well.
Building community will help your business to become an influencer.
Keep it Simple
By keeping your hashtags simple, they are easy to remember. Easy to remember means your followers will be able to remember to use them.
Keeping your hashtags simple also help create a cleaner aesthetic to your post.
Use Ads to Your Advantage
Instagram ads can feel like a competitive marketplace, but if you use the right kind of ads, you can stand out from the crowd and reach new audiences.
From feed-style images to promotional stories, there are several kinds of Instagram ads to choose from. Whichever you pick, make sure it's targeting the right audience.
Don't worry too much about your targeted audience, as Instagram does most of the work for you. You may want to add a target age, gender, or location to refine the results.
Follower Love
When trying to increase followers on Instagram, don't just see your followers as numbers. Pay attention and listen to your audience. Follow these next tips for the best way to find loyal followers.
Don't Buy Followers
Whatever you do, don't buy followers or likes. Sure, it will look like your super popular, but it won't help your business in any way. Those fake followers are never going to convert into real followers, and they may compromise the integrity of your brand.
Get Connected
Reply to every comment possible, but don't give the generic, "awesome post" line. Try to reach out and connect on a personal level.
When commenting back, be conversational and emphasize your brand's personality. Reply to polls and comments on Stories too. You can even send private messages to followers when it's appropriate.
Making followers feel welcomed and valued is a great way to stand out from the other Instagram businesses out there.
As well as connecting with followers, try to connect with similar brands. Comment, like, and share content with other users in your community. This will expose you to their followers and extend your audience.
Don't be afraid to work with other brands with contests or giveaways. The power of collaboration is huge, so tap into it.
Promote Your Page
One final tip is to promote your Instagram account whenever you can. Use your business hashtag and Insta name to encourage your audience to check it out.
Here are some ways to promote your account:
– Link through your website (use a widget)
– Connect to other social media channels (Facebook, Twitter, Linked In)
– Send a link to your email subscribers
– Add to your product Packaging
– Use it on signage
You might have a sweet Instagram account, but it'll be nothing if your existing customers don't know it's there!
Grow Your Insta Followers Like a Boss
If you want to gain more Instagram followers, you've got to work harder and smarter than other accounts. It's not enough to do what you've always done. You need to get up to date with the latest strategies.
Think about it: 10 years ago, Instagram didn't exist, and now it's one of the top ways to promote your business.
What do you think digital marketing will look like in another 10 years? Click here to find out.
Owner and Chief Marketing Officer, Jason Hall, and his team specialize in creating brand awareness / traffic and lead generation / marketing funnel and conversion optimization, while utilizing the appropriate marketing channels available within your industry. With diverse clients throughout the world, Jason's team is well connected within many industries to assist with your marketing strategies. With no long term contracts and various levels of service, Jason's team will increase the quality of your online traffic, leads, and sales.
Free Website Audit Tool
See how well optimized a web page, landing page, or blog post is for an exact keyword or phrase
About the author...
Located in the heart of the Emerald Coast - Destin, FL, founder and Chief Marketing Officer, Jason Hall, and his team specialize in creating brand awareness / traffic and lead generation / marketing funnel and conversion optimization / and PR campaigns, while utilizing the appropriate marketing channels available within your industry.
With diverse clients throughout the world, Jason's team is well connected within many industries to assist with your marketing strategies. With no long term contracts and various levels of service, Jason's team will increase the quality of your online traffic, leads, and sales.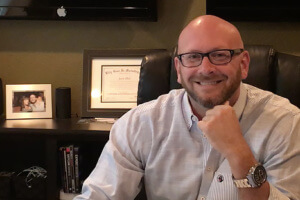 Request a digital marketing strategy session today and we'll show you what you've been missing!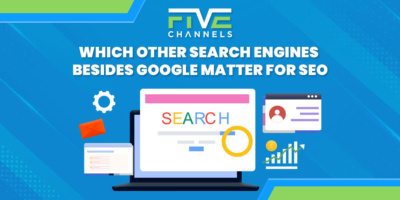 Are you struggling to improve your online presence and boost your website's SEO? Google is the most popular, but optimizing…