Once Johannes Gutenberg invented the printing press, the concept of marketing was born.
By the 18th century, magazines came into being. Poster advertisements and billboards soon followed. Then there was telemarketing, as well as radio and television ads.
Digital marketing rolled over and took its first crawl by the 1990s. Within two decades, the industry rapidly expanded to monumental proportions.
In 2018, we were at a major crossroads towards the future of digital marketing.
Today, engaging in digital marketing is a lot like playing a video game.
You think you're on the right track, then bam! The game takes a sudden turn, and you're left to figure out what tools in your arsenal will help you to get to that next level and win the game.
By 2028, the strategies and practices we implement today will feel like a world away.
So, what will digital marketing look like in the next 10 years? Let's make some predictions.
Mobile is (And Will Continue to Be) of the Essence
Who doesn't turn their head in astonishment when they see someone use a flip phone nowadays?
In a tiny period of time, smartphones not only changed the way we communicate. They also changed the way we obtain information. Even Google searches are occurring more frequently on mobile devices than on desktops.
Smartphones are already growing more advanced and sophisticated. As this happens, mobile searching will hold more gravity in digital marketing.
In recent years, digital marketers have focused on mobile optimization. The reasoning for this is simple.
If a website is compatible with smartphone devices, users won't click away. The longer users stay on a website, the better they'll rank on search engines.
That logic will likely still be intact 10 years from now, but with Google's mobile-first index, websites will have more reason to go mobile.
Understanding Google's Mobile-First Index
Google has always lurked around the web, and indexed websites, as if it were doing so from a desktop. This was always done to provide desktop users with the best and most relevant search results.
However, the typical web browser is no longer searching from a desktop computer. Instead, they're searching from smart devices. So, Google has launched its mobile-first index. It ranks websites based on their compatibility with mobile devices.
You might be wondering, "What's the big deal?" After all, there's responsive web design, and it has made it easy for websites to essentially create the same site for both PCs and mobile devices. Websites that aren't already mobile compatible are taking the biggest hit now. They'll continue to do so going into 2019.
However, the future of digital marketing will see other changes. These changes will specifically have to do with content creation.
Mobile Content Will Become More of a Thing
How exactly will content creation change over the next 10 years? It's hard to say, but SEO keywords may start to pivot more toward mobile searching.
In time, Google might be able to detect when content isn't well-suited for mobile reading. In fact, Google can already do this, sort of.
If content reads too long, it may deter mobile readers away, which can affect a site's bounce rate. Better and more responsive web design might be able to help with this, but people are already growing more accustomed to skimming and scrolling.
Google's mobile-first index is still in the works, but it'll become better at determining which content is better for mobile reading.
Long-form content could start falling to the wayside as mobile content takes precedence. Digital marketers are already gearing their content more towards smartphone audiences.
It will be interesting to see which other mediums they're able to work with 10 years from now.
Voice Searching Will Become the Norm
The future of digital marketing will not only revolve around mobile searching. The concept of voice searching is already gaining momentum, and it will continue to do so.
Tens of millions use intelligent devices like Amazon's Alexa and Google Assistant. Our cars and our smartphones already allow us to perform voice searches on the go. By 2020, 50% of searches will be through voice.
So, not only will we be talking more into our smartphones and intelligent devices. If the technology improves, we'll be able to command more intricate searches. Virtual assistant failures and misunderstandings may occur less frequently. Load times will speed up and user experiences will improve overall.
So, the question must be asked, what else does this mean for digital marketing trends of the future?
Digital Marketing Will Tailor to Voice Searching
As mentioned earlier, mobile optimization will be a big focus in the coming years. Whether digital marketers take advantage of voice searching will be up to them.
Voice searching may hold more weight in certain industries, which means it will only appeal to digital marketers who specialize in those industries.
Local businesses are likely to benefit the most from voice search. They'll continue to use SEO to increase their local search rankings. Customer reviews will still hold weight in the future, as well.
However, there are other digital marketing predictions we can apply to both large and small businesses.
Long-Tail Keywords & Voice Search Optimization
Conversational, long-tail keywords will be major to voice search optimization. The content we create will need to cater more to longer keywords. Learning how to fit them in naturally will pose challenges to marketers.
It could be the case that voice searching surpasses text searching in the next 10 years.
Video Content is Already Taking Off
People love to watch videos. If you need further convincing, consider this…
Video content will comprise up to 80% of web traffic by 2019. More than half of consumers are likely to buy something after watching a video. So, it's no wonder why 87% of digital marketers are jumping into video content.
Of course, there's YouTube, but other social media platforms have made it easy to create and broadcast videos.
They've also made it easier for companies to hone-in on their audiences. Users can find videos on Instagram and Facebook by searching relevant hashtags. They can even share content by re-posting or tagging people, but more on social media later.
For now, what does this all mean for the digital marketing trends of the future?
It means video content will likely take precedence over written content, if it hasn't already. This will not only mark a major shift in the way we process information. It will also mark a change in the way marketers appeal to target audiences.
Video Marketing Isn't Going Away Anytime Soon
Long-form content has been at the forefront of digital marketing for the last 10 years or so. We're talking blog articles, landing page content, e-mails, web page content, etc. Anything that can serve keywords and optimize longer content for the search engines.
As for now, as people do more browsing on their mobile devices, content is becoming shorter, and people want to interact more with the content they view.
Live video streaming is an up and coming form of marketing. It allows companies to engage with their customers through virtual space, and in doing so companies can build a sense of community around their brands.
Live streaming might seem reserved to the social media sphere, but marketers should still publish video content for websites, as well.
If a website constantly produces quality videos, they can gain a regular following. This will result in better SEO rankings and improved conversion rates. If websites can produce videos for smartphones, all the better for their SEO.
Quality Long-Form Content Still Has Potential
On the surface, the future of digital marketing seems like it has no room for long-form content. In the coming years, digital marketers will not only be busy producing videos, they'll be cracking the secrets to voice and mobile search.
That doesn't mean marketers should stop blogging, e-mailing, and producing copy, however. Even if there is a lot of content out there, nothing is greater than the high-quality content of substance.
People still want accurate and meaningful information. How they're able to find it might be changing, and digital marketers will certainly have to adapt to those changes.
That doesn't mean the quality of long-form content will become lost, either.
In fact, it's all the more reason to create better and stronger blog articles, e-mails, web page content, and so on. Anytime a consumer seeks out long-form content, it's still an opportunity to market to them.
What About Links?
Link building has been all the rage in the last few years. When websites link to other websites with higher domains, it churns out better SEO.
Links essentially funnel traffic from one website to another. That's why guest post blogging has also grown more popular in recent years.
Yet, Google still penalizes websites that publish low-quality, spammy outbound links. They'll likely continue to do so, and they may even become more stringent about it.
Link building will still be an effective practice in the next few years, but digital marketing predictions surrounding links are a bit unclear. Major changes to Google's algorithm could impact the way digital marketers use links, for better or worse.
Yet, there are other things that could influence the way marketers build links.
Digital Marketing Tools & AI Will Become More Sophisticated
There are already tools in place that can measure a website's backlink profile. With this kind of advantage, websites can see where they stand next to the competition.
These types of tools can also measure the quality of a link, and help websites filter out broken links. These research tools are already growing more advanced now. So, 5-10 years from now, they'll likely be even better at narrowing in on quality links.
Digital marketing tools might also be able to tell us more about our audiences in the future. Digital marketers will then be able to improve their SEO metrics and tactics.
Artificial intelligence will also help marketers analyze their audiences better. They'll not only increase productivity, but improve user experience, as well. Chatbots and custom product recommendations are already growing big in e-commerce.
In short, long-form content does have a place in the future of digital marketing. Research tools and AI will enhance the way we engage with customers online.
What Insiders Are Saying About the Future of Social Media
Social media marketing in particular has increased in popularity. After all, nearly 70% of adults in the United States admit to using Facebook daily.
The reality, though, is that social media has been under intense scrutiny lately. Does its future look bleak or hopeful?
Here's a rundown on what top experts predict about the future of social media, and how you can capitalize on this B2B and B2C marketing medium in the months ahead.
The Future of Social Media: Social Media Consumption Will Change
Online users' content consumption behavior is constantly changing. For this reason, the kinds of content you need to draw users will no doubt keep evolving.
For instance, research shows that people have a tendency to look at videos much longer than they do static pieces of content on social media platforms, such as Instagram and Facebook.
Also, customers are apparently more willing to purchase products once they've viewed videos of the products in action.
In addition, if your content features relevant images, you're more likely to draw more views, and more users will share your content.
Custom illustrations and infographics are especially great performers on social media.
If you haven't given video and images much attention on your social media pages, now is the time to take your visual content more seriously.
Visual content's power will only grow further during the next several years. So, as a modern marketer, it's critical that you constantly reconstruct your digital marketing plan to keep it adaptable to the content consumption changes ahead.
Organic Reach Will Die
Another major prediction regarding the future of social media is that reaching your followers on Facebook organically will be nearly impossible.
According to research, even if your Facebook page has half a million likes, your organic reach could be near 0%.
This isn't great if you're a marketer who is counting on how many followers you have.
According to Facebook, so much content is published on this platform each day it's becoming a lot pickier about what it places on users' feeds. The social media giant is all about making sure that any content that appears on a user's feed is as relevant to them as possible.
It's clear that Facebook is increasingly becoming a paid advertising and marketing platform, and as time progresses, you'll see this even more.
Dark Social Will Rise
Dark social refers to traffic on the Web that you can't track through a Web analytics program.
It's basically the private sharing that takes place when people share a link to content through a mobile messaging app, for example.
Why is dark social so important? Because it essentially dominates today's online sharing activity. In fact, research indicates that the majority of content shared online comes from dark social.
To make the most of dark social, you should include "share" buttons on the social media platforms your company uses. If your buttons are highly visible, your content may end up being shared more.
You've heard about how Facebook will change, now let's take a peek at what the future of other social media platforms will look like.
Pinterest
Pinterest during the past couple of years has been shifting its focus away from offering inspiration to promoting action.
Specifically, in 2018 keyword and visual search became more efficient and intelligent.
The company's aim is to enhance the platform so that more brands can advertise on it. For instance, companies like yours can purchase "promoted pins," which will encourage users to make the transition from considering your offering to buying it.
In addition, adding video content to Pinterest pins will likely continue to yield the best marketing results.
LinkedIn
LinkedIn had half a billion monthly users in 2017.
This social media platform stands out for its unique focus on business. In fact, many companies are tapping into the power of LinkedIn video ads.
As we alluded to earlier, video is king in today's marketing world. So, it may come as no surprise that many businesses view LinkedIn's video ads as a compelling and effective way of reaching their audiences.
Video is clearly taking over Facebook as well. Just scroll through your news feed, and you'll see that the majority of the newest content there is audiovisual.
In the years ahead, Facebook will most likely roll out new functions to further facilitate the discovery and exposure of brands like yours, which means that platforms like LinkedIn won't be far behind.
Twitter
Twitter is yet another social media platform that some experts say won't fail in the near future.
In fact, experts believe that Twitter will experience a rebirth and transformation that will catapult it into a top-player position in the marketing field.
Why? Because Twitter has about 330 million monthly users. Thus, Twitter remains a viable alternative marketing tool to the likes of Instagram and Facebook.
Of course, some experts believe the opposite, saying that Twitter isn't the future in the marketing field.
The reasons for this assertion? First, Twitter's growth curve is quite flat. Also, Twitter isn't generally viewed as an instant source of news.
In addition, now that users can easily create niche Facebook groups, they no longer need to create tribes on Twitter.
Finally, Twitter isn't highly regarded as a space for engagement or traction like it used to be.
The reality is that some business owners feel that Twitter these days is more like a megaphone that celebrities use, rather than a helpful communication and information tool.
Still, Twitter may still have a place in the social media platform line-up, so keep your eyes peeled.
YouTube
Unlike Twitter, there's no doubt that YouTube will remain a huge digital marketing player in the near future.
In fact, experts predict that more and more brands will use YouTube for the purpose of generating leads.
This is because the advertising costs associated with Instagram and Facebook will cause brands to focus on other social media marketing platforms.
Keep in mind that YouTube isn't just a place where people can host videos, it's also a place where you can generate links and build a connection to your audience for free.
Don't ever forget that YouTube is about more than cat videos.
Instagram
Instagram is also on an upswing when it comes to business users. In fact, 25 million companies were using Instagram in 2017.
Experts predict that Instagram may become a choice platform for advertisers and companies in the future.
This platform might not necessarily be capable of replacing Facebook short-term, but it may become a strong contender in the long-term.
If you're interested in getting closer to your audience and achieving brand awareness that is increasingly effective, Instagram is the place for you.
The Issue of Trust
We can't fully discuss the future of social media without also pointing to the elephant in the room in social media circles: the decline of trust.
Recently, Mark Zuckerberg went on television in a desperate attempt to rebuild user trust in his company, Facebook.
During the November 2018 interview, he was questioned about why he wasn't transparent about Russian trolls' infesting the social media platform.
He has also come under scrutiny for how his company utilizes users' data. Many consumers are asking, "Is Facebook using my data to determine what I should see on my news feed?"
Zuckerberg made it clear during the recent interview that he wasn't planning to resign as the Facebook board chairman despite calls for him to do so.
Also remember that as Facebook is the king of social media, what affects it also affects other social media platforms.
So, the question for you is, how can you build trust with your company's audience while using the questionable platform of Facebook?
Pulling in the Reigns of Persona-Based Advertising
The controversies surrounding user data have posed new challenges for target advertisers. Persona-based advertisers have always relied on profiling their target audiences. With user data obtained via social media, it became easier to do this kind of advertising.
Now, people are more concerned about who has access to their data. Social media platforms are tightening up their data sharing policies. So, persona-based marketers are currently grappling with how to get around that.
That's not to say social media advertising is dying, but there will be more restrictions on how companies obtain user data from here on out.
Short-Term Digital Marketing Predictions for Social Media
It's tough to say where social media will be in 10 years. Chances are it will be more engaging and escapist as it is now.
For the next couple of years though, a simple prediction can be made. Digital marketers will look to cater to Generation Y and Z more than any other generation, and they'll do so through social media, which these generations are most active on.
The way we tell stories on social media is also changing. Brands are focusing on telling stories that not only resonate with their audiences. They're looking to deepen their brands through heartfelt, sentimental stories.
Let's take a look at specific steps you can take to succeed in today's digital marketing world.
How to Succeed in the Marketing World
If you want to stand out in the marketing field, you should be doing more than simply broadcasting.
The majority of people today are broadcasting on channels. Unless they take the time needed to search, discover new information and respond to users with these tools, all they're doing is advertising much like they would in a newspaper.
It's critical that you engage with your audience and learn from them to achieve the best results.
Also, take time to understand the time and money required to use various marketing channels.
If you'd like a certain social media channel to drive users to your website, you'll most likely need to cough up money for this.
Scheduling posts to promote your latest blog content won't require much cost or effort, but your results will reflect the minimal effort you have made.
Finally, do the necessary research to find out where your target customers are spending time and consuming content.
Begin with an established buyer persona prior to launching a marketing strategy. You can also use buyer priorities for developing and researching an appropriate keyword strategy. This will assist you in choosing the proper social media marketing channels for your company.
Final Considerations
As we mentioned earlier, acquiring new clients and prospects is costing more today than it did in the past.
So, it's in your best interest to optimize all actions that your clients perform and make automated follow-ups of their interactions with your brand.
The truth is, you should be taking a totally different approach with people who have visited your website, and perhaps were going to purchase your product, then you would with people who have never displayed interest in your offering.
With retargeting techniques, you can display your messages in the right order and at the proper times, and you can get more bang for your buck long-term.
Consumer behavior and technology are evolving in ways that are admittedly unpredictable. As a result, today's marketing strategies continue to evolve as well.
So, it's more important now than ever before to stay on top of the industry changes and trends. After all, they will change how you relate to your audience.
Yes, it is difficult to predict the future of digital marketing long-term but keeping your eye on current trends will help you to avoid being caught off guard down the road.
Are You Ready for the Future of Digital Marketing?
Marketing has been around for hundreds of years, but only in the last 20 years has digital marketing evolved to what it is today. In many ways, its growth has only just begun.
The future of digital marketing is unraveling fast and is only within short reach. How do your current digital marketing strategies stand? How will they withstand the digital marketing predictions we foresee?
Let us help you discover how to improve your digital marketing strategies. Going forward, you'll be able to handle the ever-changing industry with all its ups and downs.
Owner and Chief Marketing Officer, Jason Hall, and his team specialize in creating brand awareness / traffic and lead generation / marketing funnel and conversion optimization, while utilizing the appropriate marketing channels available within your industry. With diverse clients throughout the world, Jason's team is well connected within many industries to assist with your marketing strategies. With no long term contracts and various levels of service, Jason's team will increase the quality of your online traffic, leads, and sales.
Free Website Audit Tool
See how well optimized a web page, landing page, or blog post is for an exact keyword or phrase
About the author...
Located in the heart of the Emerald Coast - Destin, FL, founder and Chief Marketing Officer, Jason Hall, and his team specialize in creating brand awareness / traffic and lead generation / marketing funnel and conversion optimization / and PR campaigns, while utilizing the appropriate marketing channels available within your industry.
With diverse clients throughout the world, Jason's team is well connected within many industries to assist with your marketing strategies. With no long term contracts and various levels of service, Jason's team will increase the quality of your online traffic, leads, and sales.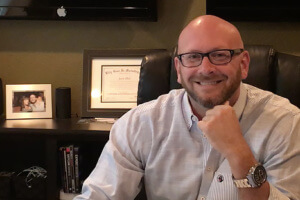 Request a digital marketing strategy session today and we'll show you what you've been missing!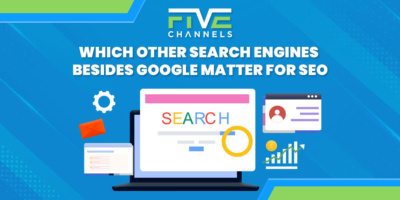 Are you struggling to improve your online presence and boost your website's SEO? Google is the most popular, but optimizing…