If you've already grown your following, defined and built your brand, and invested in content, it may be time to take the next step. Advertising can be tricky on social media for a number of reasons.
The first is timing. Companies either branch out into ad spend too early or too late.
First order of business is to get your brand and content right. Next is understanding your goals and the types of social media to match those goals.
Social media ad spend is projected to overtake television by 2020. Make sure you understand how to invest and the returns on spending should change your company as a whole.

Know Your Audience
Before you spend a penny on a single click return, it's important to know your audience.
In traditional media, ad executives considered the returns on a magazine ad and a newspaper insert. Social media requires the same attention to detail.
Knowing your audience requires knowing your brand.
The wrong platform at the wrong time could actually hurt your relationship with the audience. A B2B SaaS wouldn't likely be advertising on Snapchat.
Many marketers in every sort of media make the mistake of jumping at the largest audience. For every huge company that has made a splash on a TV ad, there are dozens that have never been heard from again.
Did you know that nearly 48% of online ads reach the wrong targets? Working hard before you spend can assure that every dollar brings a return.
Know Your Types of Social Media
You notice we put the audience first? In today's customer-centric sale environment, everything needs to be tailored to the customer.
Before you branch out it's wise to take a step back. Digital transformation also means that information is shared much faster.
If your company is faking customer-centricity or only investing in customer-facing units, you may be doing it wrong.
Before you spend your ad dollars, make sure operations and marketing are feeding one another. Think you are there?
An integrated approach to your brand means your company is ready to invest in one or more of the top eight social media platforms.
Here's why:
1. Facebook
Facebook is one of the most popular social media tools. How big is the reach of this powerhouse platform?
As of March 2018, Facebook had 1.45 billion average daily users. If you are wondering where your customers are, they are clearly spending some time on Facebook.
The key to success with the platform is simple: Don't try and reach them all.
The worst ad campaigns on Facebook lack engagement, aren't unique, and don't integrate with a larger brand strategy.
The best campaigns to propel their brand integrate with SEO and content strategies, and offer a unique experience.
With video, carousel, stores, and live content, it's imperative you tailor campaigns to unique objectives.
The more targeted you become on Facebook the better your chance of capturing your share of those billions of monthly users.
There are many different ways to run a successful Facebook ad campaign, but if you make sure you are using great timing, catering to your core audience, protecting your brand, and encouraging engagement, the platform can produce huge results.
Facebook Video means all of that transparency into ad reach is embedded into their video platform.
2. Instagram
There's a lot to like about investing in advertising on Instagram.
We live in a visual culture. Instagram takes the philosophy of a picture is worth a thousand words and turns it into eCommerce gold.
If you know how to grow your followers, protect your brand, and use hashtags like a pro, you're already on your way.
However, Instagram's combination of story features and single images have propelled the tool into a new sector. Instagram ads can integrate with a content strategy to lead shoppers right to your CTA.
3. LinkedIn
If B2B is your audience rather than B2C then LinkedIn may be the most effective social media advertising dollars you can spend.
Out of the top social networks, LinkedIn is distinguished as a place for business leaders to interact.
Their sales navigation tools, InMessaging, and opportunities for content sharing are also great avenues to create networks.
Your ads will reflect the platforms you invest in. LinkedIn allows for a greater level of business conversions.
4. YouTube
Too many marketers ignore YouTube as a social media platform, but YouTube isn't just one of the most popular social media platforms in the world, it creates connections in unique ways.
Also, the reach of YouTube is impressive. On mobile alone, YouTube reaches more 18-49 year-olds than any network or cable channel.
When traditional marketers wonder where their audience went, much of it is right there on YouTube.
Plus, YouTube is more than a video sharing site. Sure, you can get more bang for your content if you create for YouTube and share on other platforms, but the platform is a community.
The reason social platforms are so powerful is that they insert you in a community. The comments, followers, and channels features of YouTube make the platform both huge and exclusive at the same time.
With so many users creating and sharing content on YouTube, the platform provides a great place to share unique advertising content. Integrating product reviews, testimonials, walkthroughs, and exclusive demos can help propel any business.
YouTube also allows for the combination of traditional media and social media working together. Remember, there's a reason companies still pay $5 million dollars for a 30-second Superbowl ad. Traditional media and advertising still works too.
YouTube recently debuted its first hit series. Their Karate Kid spinoff outperformed Netflix and Hulu's content.
YouTube is offering advertisers the best of both worlds on its platform. While other social media platforms are working on original content, YouTube leads the charge for now.
5. Snapchat
Snapchat has ushered in a new era of technology and networking that many of the larger players are copying.
Twitter and Facebook may have moved the live video technology forward, but Snapchat still has a loyal following.
Before you invest, it may be wise to take a look at the user numbers though. While the platform has traditionally been associated with sought-after younger users, this may be changing.
A recent redesign to attract new users may have backfired. May 2018 numbers suggest that growth is stagnant. This represented their slowest user growth in a single quarter to date. Shares fell 15%.
Capturing younger consumers has long been a goal of marketers. If you create brand loyalty early, your business can grow exponentially.
So, before you pay too close attention to stock performance take another look at Snapchat. If having a younger audience is the goal of your advertising, it may be the way to go.
Facebook users are abandoning the platform in favor of Snapchat. Less than half of internet users between 12 and 17 will use Facebook once a month. Compared to the billion-plus a day on the platform, those numbers speak volumes for Snapchat.
As internet users continue to value video content and younger users fuel future growth, Snapchat's platform is a great combination.
Plus, the exclusive nature of their platform helps create buzz. While other platforms have live video, Snapchat is still in the lead with younger users.
6. Pinterest
If you think of Pinterest as one big set of magazine photos or clippings, think again. The social media platform is only a few years into selling ads and is already making substantial revenues.
With the majority of their users being women, Pinterest also offers a unique opportunity for targeted ads. Add in the fact they have raised over $1 billion in venture capital and it's easy to see this platform is just getting started.
In some ways, Pinterest serves as a place to save ideas or things of interest. Businesses that leverage this format to make their good and services something to buy are in luck.
Like many social media platforms, Pinterest excels at engagement. But maybe more than competitors, that engagement is a to-do list of things to make life better, easier, more fulfilling.
Seen in that way, your brand can excel when positioned properly on Pinterest.
7. Twitter
Marketing experts know to invest in Twitter due to its rapidly growing audience, but many aren't aware that Twitter is unique in its international growth.
As eCommerce removes buying barriers and creates a global marketplace, Twitter can make the difference in your advertising spend.
Twitter is turning a profit and added 6 million new users in the first quarter of 2018 alone. Of this, only 1 million were based in the United States.
Social media is unique in its ability to help small businesses become huge. You no longer need an advertising budget that shells out for Superbowl ads to make an impact.
If your company or clients are looking to reach a niche audience around the globe it's time to invest in Twitter ads.
8. WhatsApp
You heard it here first, social messaging is the newest hit on social media.
Ok maybe you heard it somewhere else, but if you are thinking of capturing a captive audience in a unique way, WhatsApp may be a key to your growth.
WhatsApp has recently undergone a redesign to make the platform more open to advertisers.
WhatsApp is the largest messaging service in the world. The platform has over 1.5 billion daily users.
As with other platforms on this list, WhatsApp offers a distinct approach to reaching people. Embedded in the intimacy of contacting friends and family is the ability to create a trusted relationship for your business.
Consider Diversifying Advertising Dollars
Just because you are creating targeted ads for a niche market doesn't mean you have to confine yourself to a single platform. That said, your ads should reflect the platform and audience they intend to reach.
Marketers who use the same type of campaign for Facebook that they use for LinkedIn are missing great opportunities. This would be like converting a television ad to a radio spot.
Different platforms and their audience response in different ways. If the name of the game is engagement, make sure you work within the needs of each platform.
By all means, diversify, your audience isn't confined to a single platform.
77% of the US population currently uses social media, and many of them are active on more than one platform.
You should be too.
Measure for Success
In every example of social media advertising, there is a distinct advantage against any traditional media outlet. You can track ROI to the last penny when utilizing each of these tools.
Savvy marketers are learning more and more how data can improve the customer experience. One of the best tools for making that part of your strategy is measuring the success of ads.
This can include A/B testing of different ads on the same platform, or the effectiveness of your exposure in top social networks.
Act fast when something is working and cut your losses when it isn't. By using data to measure success, you can also create content around client desires.
Experiences Over Things
On any social media platform you opt for, and however you integrate that strategy with eCommerce and content creation, ads should be created around engagement.
Remember, advertising on social media should be an engaging experience. Today's consumers increasingly value experiences over things.
By creating ads that are engaging you are encouraging them in the buying process and implementing measures for your business growth.
Get Expert Help
Even if you know the types of social media to advertise on, there is more to a successful marketing campaign than exposure. Expert users of the most popular social media platforms know how to create an integrated approach.
Leveraging social media ad dollars means weaving each campaign with your larger brand strategy. For any business to succeed in the digital marketplace, you need to know where you are today, and where you are trying to be.
We can help. One of the reasons our clients love us is because we offer a free digital marketing review to assess your current status against goals.
Make sure you are making the most out of every penny. Contact us today for your free assessment.
Owner and Chief Marketing Officer, Jason Hall, and his team specialize in creating brand awareness / traffic and lead generation / marketing funnel and conversion optimization, while utilizing the appropriate marketing channels available within your industry. With diverse clients throughout the world, Jason's team is well connected within many industries to assist with your marketing strategies. With no long term contracts and various levels of service, Jason's team will increase the quality of your online traffic, leads, and sales.
Free Website Audit Tool
See how well optimized a web page, landing page, or blog post is for an exact keyword or phrase
About the author...
Located in the heart of the Emerald Coast - Destin, FL, founder and Chief Marketing Officer, Jason Hall, and his team specialize in creating brand awareness / traffic and lead generation / marketing funnel and conversion optimization / and PR campaigns, while utilizing the appropriate marketing channels available within your industry.
With diverse clients throughout the world, Jason's team is well connected within many industries to assist with your marketing strategies. With no long term contracts and various levels of service, Jason's team will increase the quality of your online traffic, leads, and sales.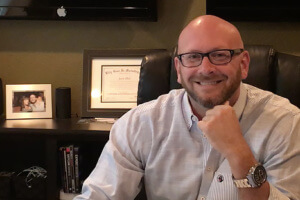 Request a digital marketing strategy session today and we'll show you what you've been missing!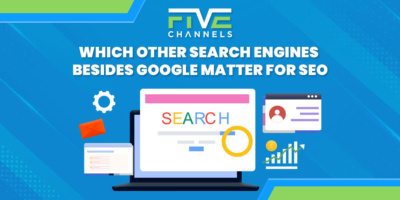 Are you struggling to improve your online presence and boost your website's SEO? Google is the most popular, but optimizing…