Did you know you used to be able to purchase fake likes on Instagram?
These likes represented a huge issue with the industry, as it would often inflate the numbers of social media brands and influencers.
Many Instagram influencers have been accused of buying fake likes or views in the first few years of their career, which has gotten many people curious about the process.
Shane Dawson, YouTube royalty, even recently did a video where he purchased fake likes and followers. He attempted to see how quickly it would happen and what consequence it would have for the accounts on the platforms.
Previously, there wasn't much of a consequence, and as Shane showed in his video, nothing happened other than being followed by a bunch of weird looking accounts.
Now, Instagram has decided to delete Instagram fake likes and followers, which could be a huge Instagram game changer.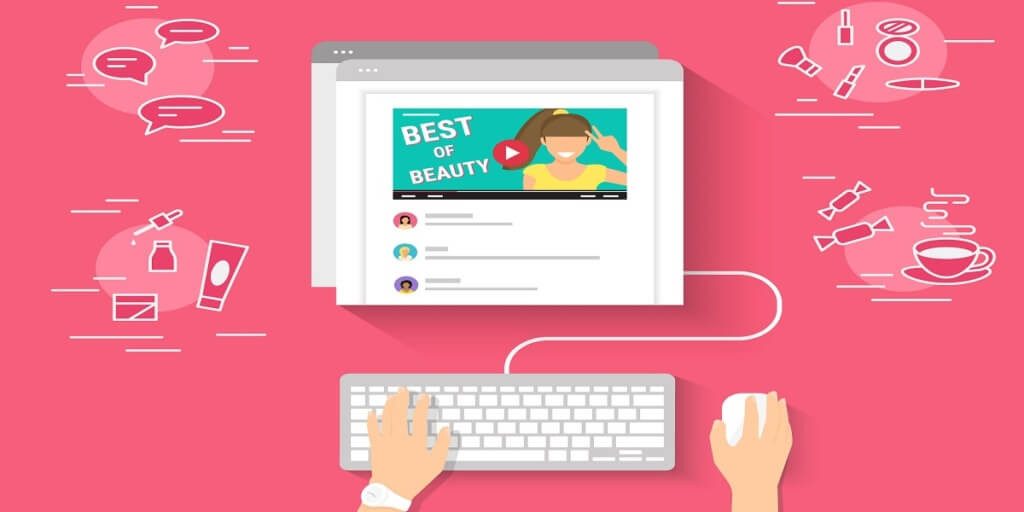 How Did Fake Likes Work?
You might be wondering how the heck people got fake likes in the first place. Well, it worked one of two ways.
In one way, you could purchase fake likes via a company online. The company, typically promising "real and authentic likes" would then give your photos likes over time. Usually, this would be around a day or so, giving it time to build up, so it wouldn't appear suspicious to the app.
Obviously, it did appear suspicious to the initiated on Instagram, especially when a friend's photos had zero engagement and then suddenly had 2,000 likes on a random photo.
Many times, companies would use third-party bots to do this. It would spam Instagram with fake likes from bot accounts which weren't backed by real people.
In other instances, individuals can work for these companies. They can get paid to like, subscribe, follow, or comment on Instagram photos, as well as through a variety of social media platforms. While these likes are technically genuine, they're not real in that people aren't organically giving that person likes.
People can usually tell if likes are from that kind of service by looking at the people's profiles. At times, they might be real people, but often, they speak a different language than the user and don't have much content.
Why Was Instagram Fake Likes a Problem?
In order to understand why Instagram's new policy is a game-changer, you need to understand why it was a problem in the first place.
Firstly, anyone could purchase likes for anyone. That means people could buy bots for other people. While that technically doesn't seem like an issue, it actually is when you think about it.
For many platform's terms of service (or TOS), having fake likes or followers is against their policy. Therefore, basically hiring bots to swat someone's following can create a potential loss of control of their account.
It's also majorly unethical. Engagement is one of the ways companies often look at an Instagrammer's platforms and decide if they want to partner with them. Someone purchasing fake likes won't be giving the company the credibility they're looking for. Therefore, they're basically deceiving the brand by making it look like their followers are engaged when they actually aren't.
How Will This Change Moving Forward?
Instagram has stated that they won't be removing likes and follows retroactively, which some people are disappointed about. This means that if anyone has created social media influence based on fake likes and follows up until Instagram's announcement are there to stay.
Some are disappointed by this, as it allows individuals who have been bypassing organically getting likes by purchasing them. Thus, they have taken a "short-cut" to popularity, and it won't be taken away from them.
However, the platform has announced that they have rolled out a variety of tools and services that can take aim at anyone who will do this in the future. This way, no one can buy their way to influencer fame, though they're still free to use Instagram's sponsored feature to their heart's content.
How Do Influencers Rise to Success with Fake Likes?
You may wonder how influencers gain success with fake likes. As stated previously, many famous Instagrammers, models and YouTube stars have been accused of purchasing likes or follows in the past.
Is that true? It's certainly possible. Though until someone steps forward stating that they've purchased likes, it makes it difficult to substantiate.
However, there are a few ways people can rise to success via fake likes. First, they can buy a slew of followers and engagement, or likes. They can then start getting brand deals from the fact that they have such a large fan base.
Because of this, well-known brands will start to sponsor them, and then they will be able to build from that. From there, they might get mentioned on big brand's social media. Other influencers will then see that person as an up-and-coming influencer and perhaps want to partner with them.
Then, they get their name out there, and thus, start accruing even more brand deals. Before they know it, they're at the top of their game, without having to put in any effort.
As many people complain that influencers are becoming less relatable and not as "girl-next-door" as they used to be, this only fuels the problem.
This way, the rich not only get richer, but they get there by deceiving others.
Why Do Businesses Advertise with Influencers? Why Does This Matter in Terms of Fake Likes?
There are a few reasons why businesses advertise with influencers that make fake likes problematic.
With traditional media, like films or television, we see advertisements that help pay for the entertainment. Many people from older generations are used to seeing this.
Because sites need to exist and need capital to continue to build content for their audience, they cooperate with advertisers.
However, with advertisers utilizing influencers, the reach is a little bit more effective. For example, say you're a company that promotes inexpensive fashions for young women in their late teens and early 20s. You can find an influencer that has great engagement with her audience and pay her to wear your clothes.
Not only does this help sustain her career so that she can continue blogging or Instagramming for a living, but it also gets your clothes out to a captive market.
This model works relatively well, as we've already seen with influencers like Zoe Sugg, of Zoella. There have been many instances where she has shown a product on her YouTube channel or blog, and it has sold out in a matter of days, or drastically increased its revenue.
If you get an influencer who has lied about their reach and influence, you're not getting your money's worth.
Instagram influencers can garner a fee based on how many followers they have and how engaged they are. Obviously, the more followers they have, the more money they can command. This is because they're guaranteeing your product will get in front of a lot of eyes from your target demographic.
If a follower has fake likes and engagement, it isn't exactly deception that can be prosecuted, but it is definitely dishonest. As a result, your company will lose out. You won't make any sales, because the likes and follows that person has are mostly fake.
You might make a couple, but the return on it isn't getting anywhere near your investment.
The Rise of Micro-Influencers
Zoe Sugg, with 11 million followers on YouTube and 10.3 million Instagram followers, is a macro-influencer.
Since the rise of influencers in general, a concept known since 2011 or 2012, there has been a rise of what is called a micro-influencer.
A micro-influencer may or may not be a full-time blogger or Instagrammer. Their audience isn't in the millions, but their audience is super-engaged. They leave a lot of comments for them, and like most of their photos.
Companies have experimented and succeeded with using micro-influencers because of their small but dedicated fanbase. While Zoella has over 10 million followers, not all of them are actively engaged or looking at her Instagram. In fact, some of them might be people who followed her in 2013 and haven't looked at their Instagram since.
Because of this, you might not get the result you're looking for by sponsoring someone like Zoe. So, businesses turn to micro-influencers whose audience typically takes their advice.
If they like a pair of boots, their audience is so engaged and in tune that they're likely to purchase them, or they'll at least check them out.
If the person's likes are all fake, it can cost brands an enormous investment. Not only will they waste their time sponsoring the Instagrammer, but they'll also waste their money they could use for their ad campaign in other ways.
Weeding out fake likes will mean that only the micro-influencers with truly engaged audiences will be put forward for things. It will also help companies build better partnerships and search for potential influencers to sponsor more accurately.
Why It's Important for Businesses to Have Authentic Likes
Thus far, we've discussed how fake likes can prey on businesses via faux Instagram influencers, but what about businesses who buy fake likes? What does it mean for them and what does that convey to their audience?
Social media creates a forum of trust for many younger people. If a place of business doesn't have social media, they might doubt their authenticity or how good their products are.
Some businesses have used fake Instagram likes, and fake engagements, on other platforms in order to garner trust from the public.
They may have released products and purchased Instagram engagement to make their brand appear more well-known, or they may have used it to make would-be customers feel like they trust the brand a bit more.
Trusting a brand is a big reason people make initial purchases. If a website looks sketchy or not well attended to, people could decide they don't wish to make a purchase.
Buying fake Instagram likes for a company creates a false sense of this, which is rather deceptive. Although it's not as deceptive potentially as an influencer accepting money based on their fake likes, it is playing with the customer's emotions.
Many customers would feel cheated if they knew that a company they follow had purchased fake likes or followers, as they may feel they're not as trustworthy as they thought they were initially.
Why This Changes Things Moving Forward
It is a no-brainer to say that Instagram removing fake likes and follows moving forward will change its landscape. From now on, it will rid the app of fake Instagram models and companies using dishonest tactics to get people to purchase from them or use their services.
While the change won't affect much initially, it will make it more difficult for influencers and businesses who try to cut corners or give themselves a leg up.
Will this cut down on people purchasing likes from companies that claim they produce "real" likes from sketchy accounts? Honestly, that remains to be seen. It will depend on how sophisticated Instagram's technology is when it comes to trawling and eliminating those types of likes.
It is also unclear how quickly this will occur. Will it erase the like instantly, or will it take a while to do?
How Will This Change Your Company's Digital Outlook
Unless your company is using Instagram fake likes, there shouldn't be much that has changed for your company. However, it will help you collaborate with influencers and other businesses by knowing whom to trust.
Since it won't erase likes retroactively, that does create a bit of an issue. Therefore, it'll take some time to get there.
Want to change your digital marketing game? Contact us for a free digital marketing review!
Owner and Chief Marketing Officer, Jason Hall, and his team specialize in creating brand awareness / traffic and lead generation / marketing funnel and conversion optimization, while utilizing the appropriate marketing channels available within your industry. With diverse clients throughout the world, Jason's team is well connected within many industries to assist with your marketing strategies. With no long term contracts and various levels of service, Jason's team will increase the quality of your online traffic, leads, and sales.
Free Website Audit Tool
See how well optimized a web page, landing page, or blog post is for an exact keyword or phrase
About the author...
Located in the heart of the Emerald Coast - Destin, FL, founder and Chief Marketing Officer, Jason Hall, and his team specialize in creating brand awareness / traffic and lead generation / marketing funnel and conversion optimization / and PR campaigns, while utilizing the appropriate marketing channels available within your industry.
With diverse clients throughout the world, Jason's team is well connected within many industries to assist with your marketing strategies. With no long term contracts and various levels of service, Jason's team will increase the quality of your online traffic, leads, and sales.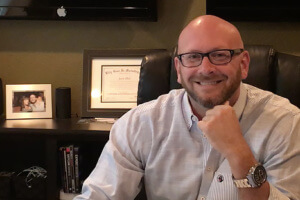 Request a digital marketing strategy session today and we'll show you what you've been missing!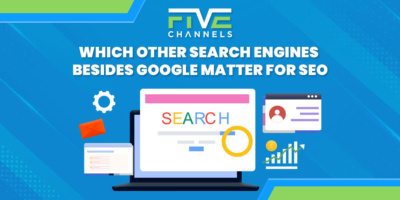 Are you struggling to improve your online presence and boost your website's SEO? Google is the most popular, but optimizing…