It's no secret that the holiday season is the most wonderful and stressful time of the year, especially for business owners.
If you want to take advantage of this high buying season and save some stress, it's wise to start developing your holiday marketing strategy now.
Here are ten holiday marketing tips that will make your season merry and bright.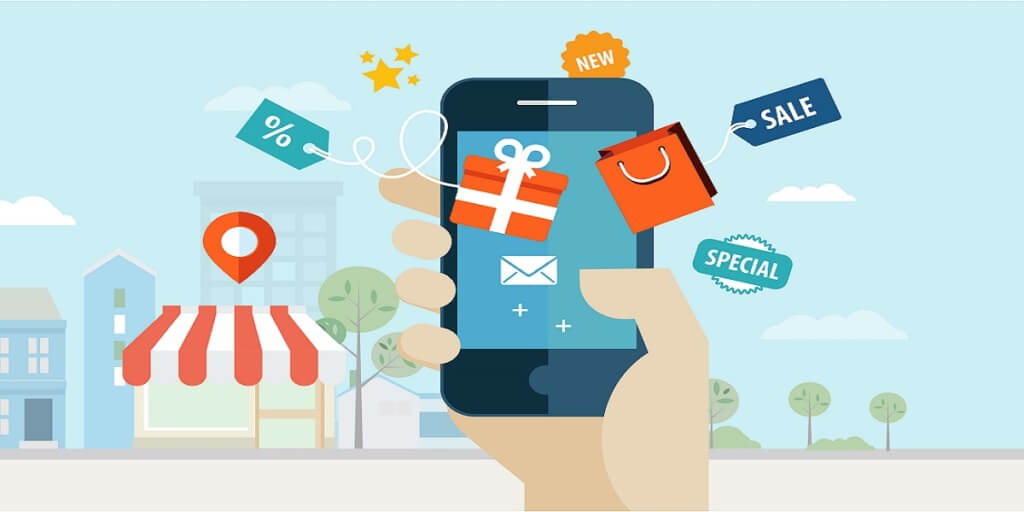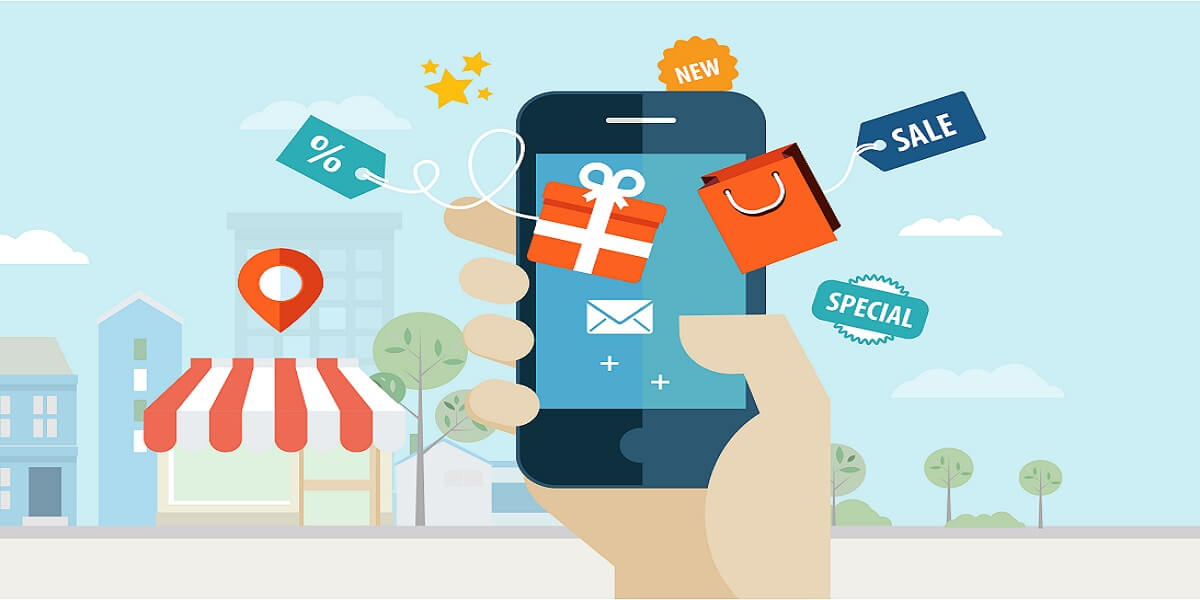 1. Plan Holiday Marketing Strategy Beforehand
You need to plan your holiday marketing strategy months before December rolls around. It's best to have a well thought out marketing plan around October or early November. Here are a few things to keep in mind when mapping out your strategy.
Facebook Retargeting
If you're not using Facebook Pixel, you need to start. Facebook retargeting will increase your marketing efforts. It allows you to retarget those who visited your website or completed an action on the site.
All you have to do is install the code for Facebook Pixel on your website. The data it collects is then sent to your Facebook Ads account. From there, you can use this information to create ads that are specifically targeted to that audience. Even if you already have Facebook Pixel installed on your website, it doesn't hurt to check to see if it's working correctly. 
This is a tool you need to have in your holiday marketing strategy.
Optimize Keywords for Google Ads
If you choose to use Google Ads in your marketing efforts, do keyword research to better target your audience. You should not only do research on keywords your target audience is searching during the holidays, but also include keywords related to your brand.
Perform A/B Testing
A/B testing, or split testing, refers to comparing two versions of ads or marketing materials to see which one performs better. If you want to test ad copy, headline, image, or call to action, then split testing is the way to go. You should establish KPI's before completing a split test.
A split test for holiday marketing materials should be conducted at least a month before the holiday. This will allow you to gather enough data.
The purpose of A/B testing during the holidays is to see overall which style of marketing element gets the most results. Also, you will learn more about your target market's behavior and craft better ads in the future.
2. Don't Focus Only on Christmas
When many think of holiday marketing, Christmas is the only thing that comes to mind. However, it isn't the only marketing opportunity. Days like Black Friday, Small Business Saturday, and Cyber Monday are huge earning days for businesses.
In fact, consumers spent $17.8 billion on Small Business Saturday in 2018. Also, in 2018, consumers spent $6.2 billion on Black Friday. For Cyber Monday, shoppers spent $7.8 billion. People are serious about holiday shopping.
Considering the stats above, it's smart to brainstorm a marketing campaign designed to encourage spending on these shopping events. Offering special coupon codes is also a great way to boost sales during this time.
3. Get in the Holiday Spirit
The most obvious way to get the most of your holiday marketing is to get in the spirit. The following are a couple of ways you can spread some cheer.
Holiday Gift Guides
A great way to infuse holiday themes into your marketing strategy is with gift guides. Gift guides are a great way to increase brand visibility during the holiday season.
Influencer Marketing
Another way businesses get their products in front of their target's eyes is through influencer marketing. This is an alternative to typical gift guides. Make sure you reach out to influencers at least a month before the holiday season. This allows them to commit to your campaign.
To enhance your influencer marketing efforts, you could even drive influencers' followers to an SEO-optimized holiday-themed landing page. It is another way you can drive traffic to your website and retarget visitors with holiday-specific promotions.
Team Up with Big-Name Charities
There's no better time to show the spirit of giving than during the holidays, and studies show that giving can increase sales. Supporting a charity of your choice by donating proceeds from sales will encourage consumers to purchase from you. 
Donating to charity during the holidays will not only make your business look trustworthy, but it makes consumers feel good and contributes to a worthy cause. With this approach, everyone wins.
Holiday Themed Ad Campaign
It's a no brainer that your ads and promotions should be holiday-themed. We're not talking about a Christmas tree emoji here and there. All of your marketing materials should be saturated with holiday cheer.
Work with a creative team to help you craft web banners, photos, calls-to-action, and videos that invoke the spirit of Christmas. You can also celebrate the season by creating special holiday-exclusive offers for consumers.
4. Plan Your Email Marketing Strategy
Email marketing is a powerful tool. It allows you to speak directly to your audience, and it reaps massive ROI's.
The holiday season is the time to put an emphasis on your email marketing strategy. Here are ways you can make the most of your email marketing during the Christmas season.
Personalize Emails
A tactic that many markets are using is personalized emails. One-sized-fits-all emails are outdated, and don't work as well as personalized ones. They are more likely to be opened, and they enhance the costumer's experience.
A personalized email usually contains the consumer's name in the subject line or body of the message. Studies show that 85 percent of businesses had higher ROI when using personalized emails. 
If you want to take an additional step, you can even personalize a landing page. This is based on the content in the email. The tailored content streamlines the conversion process and eliminates confusion.
Send Abandoned Cart Emails
Abandoned cart emails are another popular tactic marketers use. Without this strategy, you could be missing out on sales.
An abandoned cart email is a follow-up email for people who left items in their cart. Studies show that 75 percent of people who abandon carts come back to them, so the email provides the extra nudge. 
Increase Automation
Like the marketing techniques mentioned above, automation helps boost conversions and relevancy.
Emails that are triggered by a specific action help to keep momentum and encourage sales. Also, they keep you at the forefront of consumers' minds.
During the holiday season, you are competing for their attention, so it's essential to keep them engaged through email marketing tactics like automation.
5. Make Customers' Happiness a Priority
While setting your goals for holiday marketing campaigns, don't forget to make your customers happy.
Customers who feel delighted or appreciated are more likely to do business with you. In fact, they expect special offers and tokens of appreciation. Consumers who had their expectations met were more likely to become repeat and loyal customers. 
Moreover, 75 percent of consumers expect discounts or offers. During Christmas time, consumers are hunting for deals and coupons, and you should provide them if possible.
Going out of your way to please the customer not only results in increased sales during the holiday season, but it also increases customer loyalty in the long-run.
6. Prepare Your Customer Relations Team
Staying on the topic of customer satisfaction, your customer service must be up to par. Stress is high during the holidays, and you don't want a lousy customer service experience to deter potential customers.
The most critical elements of customer service are quick response times, well-trained service agents, and prompt resolution to issues.
Ensuring customers are pleased with their shopping experience not only spreads holiday cheer but turns one time buyers into loyal customers.
7. Have a Strong Social Media Strategy
Audience engagement around the holidays is usually low, because people are busy planning for the holidays and shopping. However, you can still make sure your audience is engaged during this bustling time. Check out some of these ideas for your holiday social media strategy.
Plan Editorial Calendar Ahead of Time
Content planning makes posting relevant content during the holidays easy. Things like blog posts, photos, and Instagram videos should already be produced. Then, all you will have to do is schedule it for posting throughout November and December.
Use Social Media Scheduling and Automation Tools
Once your content is planned out for the holiday season, use automation and scheduling tools to make sure you don't miss a post. Software like Tailwind acts as a social media manager and posts for you.
Do Hashtag Research
Another element you should implement in your social media strategy is the use of hashtags. Hashtags help you know more about what your audience is searching for. Also, it ensures your content reaches them. So, take some time and do hashtag research.
You can use a program like Google+/Explore to find the most relevant hashtags for your target audience.
You can also come up with your own unique holiday hashtag to increase engagement. For example, American Express' hashtag for Small Business Saturday was #ShopSmall. It's short and contains a call-to-action.
Monitor Analytics and Performance
Posting relevant content and incorporating the right hashtags is imperative, but it's also crucial to track analytics and performance. These insights tell how your audience is responding to content. You can use this data to measure the effectiveness of your social media strategy.
The leading key performance indicators to keep an eye on during the holidays are engagement, reach, leads, and conversions.
Mainly, you want to make sure you are reaching the right people and engaging with those people. Also, you want them to show a genuine interest in your product or service and become customers.
8. Optimize Your Website
Your website is an often overlooked part of holiday marketing. About 91 percent of shoppers plan to do their gift buying online. That's why it's important to ensure that your website is easy to navigate and has quick loading times.
If your customer has a hard time finding what they're looking for, or if the website is too slow, they will leave your site and go to a competitor. So, take some time and do website maintenance before the holiday shopping season begins.
Another thing to consider when prepping your website for the holidays is ensuring that it looks good on mobile devices. Phones accounted for 44 percent of holiday e-commerce shopping in 2018. You want to make sure your site is responsive and easy to navigate on mobile devices.
Your customers' shopping experience should be streamlined and simple.
9. Emphasize Your Unique Selling Proposition
You're competing with thousands of businesses during the holiday shopping period. Therefore, you have to establish what sets you apart. What do you offer that is different from your competitor? A strong USP has the power to sway a consumer in your direction.
Now sure of your unique selling proposition? Here are a few holiday-specific USP's:
– Free Rush Shipping During the Holidays
– Free Gift Wrapping with Purchase
– Special Gift Sets and Bundles
Whatever your USP is, make sure to include it in your holiday ad campaigns and landing page to further promote its value.
10. Hold an In-Person Event
If you have the extra money in your marketing budget, considering holding a special event for the holidays. Of course, you should have a goal for the event before you go planning it. Think about how this event will engage your audience.
An idea for the perfect holiday in-person event is a pop-up shop. A pop-up shop is a temporary retail location that is in operation for a few hours a day for a limited time. Pop-up shops are great tools for promoting your business and increasing sales during the holidays.
Holiday Marketing is an Art
Holiday marketing is intense. As mentioned earlier, you are competing with thousands of businesses during this time, so your marketing strategy needs to be carefully planned. Successful holiday marketing takes a ton of time and diligence, and if you follow these ten tips, you'll see some growth this holiday season.
Owner and Chief Marketing Officer, Jason Hall, and his team specialize in creating brand awareness / traffic and lead generation / marketing funnel and conversion optimization, while utilizing the appropriate marketing channels available within your industry. With diverse clients throughout the world, Jason's team is well connected within many industries to assist with your marketing strategies. With no long term contracts and various levels of service, Jason's team will increase the quality of your online traffic, leads, and sales.
Free Website Audit Tool
See how well optimized a web page, landing page, or blog post is for an exact keyword or phrase
About the author...
Located in the heart of the Emerald Coast - Destin, FL, founder and Chief Marketing Officer, Jason Hall, and his team specialize in creating brand awareness / traffic and lead generation / marketing funnel and conversion optimization / and PR campaigns, while utilizing the appropriate marketing channels available within your industry.
With diverse clients throughout the world, Jason's team is well connected within many industries to assist with your marketing strategies. With no long term contracts and various levels of service, Jason's team will increase the quality of your online traffic, leads, and sales.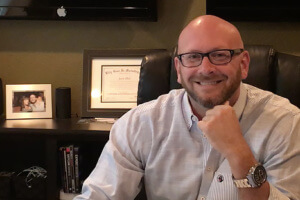 Request a digital marketing strategy session today and we'll show you what you've been missing!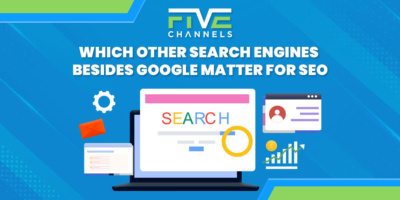 Are you struggling to improve your online presence and boost your website's SEO? Google is the most popular, but optimizing…