Go take a look at your shop metrics. What's your cart abandonment rate? Is it something you're proud of?
If you're like most online retailers, probably not. Looking at that number makes you feel panic and a feeling that you don't know what you're doing wrong.
You can't stop cart abandonment entirely, but you can track down some of those people that seemed to get distracted. Wouldn't you rather chase them down and get more sales than wave goodbye to those potential profits forever?
Of course, you would, that's what remarketing or retargeting is all about.
However, you don't have to figure it all out and track down these people one by one on your own. The Facebook retargeting pixel can do it for you. You just have to set it up first for success.
Let's take a look at how you can start utilizing the Facebook retargeting pixel to your advantage.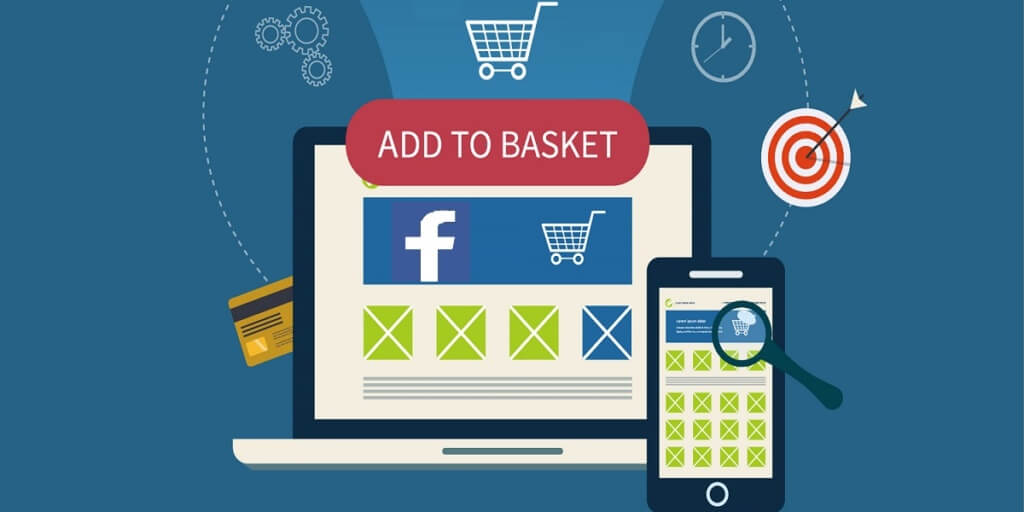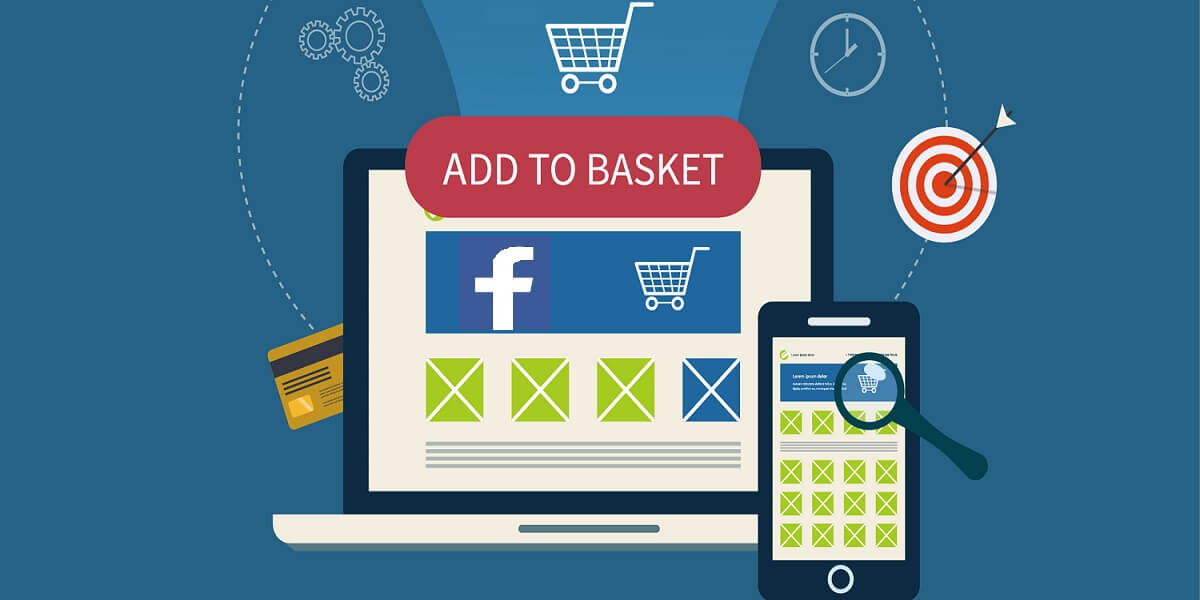 The Benefits of Retargeting
At first, retargeting sounds like a lot of work, but it's worth it and Facebook just made it easier than ever. If you don't know what retargeting is, let's break it down for you.
Retargeting is when you send ads to someone who previously visited your site. Maybe they put something in their cart and never checked out. You can target them and display ads with that item.
If you have their email, you can send a message that says something like "Did you forget about ___ in your cart?" You can even send them a little discount, like 10% off if they do complete their purchase.
The point of retargeting is to re-capture your audiences' attention. You want to make them forget why they didn't follow through the first time.
In case that wasn't motivating enough for you, here are the top benefits of retargeting marketing.
People Like Personalized Content
The average internet user sees thousands of ads a day. They know that they're going to see ads no matter what, so they don't mind it when the ads are personalized to their tastes.
60% of people surveyed about retargeting ads were neutral to it, while 25% said they love it. One responder said that sometimes they click Facebook ads for products they like, but don't have time to look at right now.
Since they know they'll get retargeted, they can rediscover the product when they see that ad again.
If retargeting didn't exist, that person probably would never come upon that product again, at least, during the time they wanted to buy it. It would have gotten lost in all the other products on the internet.
However, if the company had their retargeting pixel on, they didn't lose that potential sale.
Retargeting Works
If a potential client was browsing your products and the products of two of your other competitors, which would they choose?
Well, about 70% of them would choose your product if you took the time to remarket it to them. What other marketing tactics can give you a percentage like that?
When you're thinking through this stat, you have to remember that we now have very short attention spans. Your products may have been their favorite, but they could have forgotten and gotten distracted on a competitor site.
Stay in their brains, and in their ads, to give them that kick back to your site.
The Click Through Rate is Higher
On the point that retargeting works, let's look at the CTR. We all want something like a 100% click-through rate, but that's not even close to reality.
The average click-through rate for first-time seen (non-retargeting) ads is .07%. Not exactly 100%, huh?
However, the CTR rate for retargeted ads is .7%. That means people are ten times more likely to click through to your ad when you show them products or services they've already liked, or at least paid attention to.
It Gets Your Name Out There More
There was a study about how remarketing effected brand loyalty, or at least business name recognition.
Compared to other strategies, retargeted content improved name searches by over 1000%! That's one wild statistic! That was more than double what the second place statistic was. Audience targeting was still impressively effective, at a 514% increase.
Following that was premium pricing, contextual targeting, and efficiency pricing.
It's Less Content to Create
We know this sounds counterintuitive, as won't you be creating more content if you're creating more ads? Yes, but only once or twice.
When you set up retargeting, the software does the work for you. Instead of you having to think of an incentive and clever copy, all you have to come up with is something like "Forget about this?".
The software will pull the image of the item, or simply show the person the same ad they clicked on the first time again.
That means you don't have to pay your marketing person more or create more work for their already busy schedule.
What is Retargeting Like on Facebook?
Let's assume that you're only now setting up a Facebook Ads account. You're going to need to install a "pixel" into your site code.
Pixels are little bits of code that allow Facebook to track a user's journey through your site and collect information. They're cookies, but special cookies, as they follow someone through two sites.
A pixel is how you know when someone clicks on your ad and it takes them to your site. It can tell you which pages are visited more often, and which ads people click on the most.
What Can Facebook Pixel Do?
Other than all the benefits of remarketing we already talked about, the Facebook Pixel can:
– Show users ads based on the specific pages they visited
– Send personalized offers via ads or through messenger
– Recommend a similar post to one that someone already read
– Deliver discounts
– Create lookalike audiences
– Help you announce the launch of a new product
For what looks like one paragraph of nonsense code, it's a very powerful thing. With retargeting, the pixel can now do all of that, twice.
These are all things the pixel can do on its own, once you connect it to the right pages and enable the features. You can even use a pixel to work with your Facebook messenger bot.
How to Install the Facebook Pixel
Go to your ad account and click on the hamburger menu in the upper left corner. You'll see a section called AI tools, and from there, you'll find a tab called "events manager."
When that submenu loads, you can click pixels. If you already have a pixel, it'll show up here. If you don't, it'll walk you through the steps you need to create one.
First, you need to copy and paste the code text they give you, and somehow get it onto your website. There are widgets for the popular hosting sites like WordPress and Wix, but you can only access them with paid plans.
If you can't use a widget, you can insert the text by hand, or you can email it to your graphic designer and have them insert it into your theme code for you.
The second is the safer option if you're not much of a techie.
Give it Time
Your newly installed pixel isn't ready to go quite yet. You need to give it a few days, even a week, to collect enough data to use.
The less time you give it, the less representative your data will be. Remember a bigger sample size is always better than a smaller one.
However long you decide to wait, your next step is to create a custom audience.
Create Your Pixel-Gathered Audience
From your ad manager, click the tools dropdown and then click "Audiences." You'll get the choice to create an audience, then click "custom audience."
On this screen, you have three choices. Customer list, Website Traffic, or App Activity. App activity is only for those who have connected apps or games.
You want to pay attention to the website traffic option, that's where your pixel has the data stored. Click on it and wait for the next page to load.
Now Facebook will give you a list of options for what you want to be remarketed.
What action that a user takes warrants remarketing?
For example, do you want to remarket to someone once they've reached a certain page? Once they've taken an action like adding something to cart?
You can get creative here. Make sure you name your audience something you'll remember, like "cart abandonment retargeting." Once you've created this custom audience, you can create an ad for this purpose
Create the Ad
Now that you have your pixel working, and you've set up your retargeting audience, start making an ad like you would for any other project.
When the ad settings ask you which audience you want to market it to, check your custom audiences. Pick the one you just created, and make sure the ad is relevant to them and what action they took but didn't convert on.
Set up your budget for the ad, how long you want it to run, then release it out to wild. Congratulations, you've now created a retargeting pixel and a working ad!
Tips for Successful Retargeting Campaigns
Remarketing works as a principle, but that doesn't mean you cannot put any effort into it. You need to have a remarketing strategy just like you have any other sort of sales strategy.
Here are some that seem to work well.
Work for Fans
Let's say someone went to your page and stayed for a while. Maybe they didn't convert, but they didn't bounce right away either. Maybe they don't need your product right now or are waiting until they get paid.
Just because they're not going to convert immediately doesn't mean you can't retarget them. Instead of working to get a conversion or sale, get them to like your page.
It gets you more efficient clicks than just running a "promote my page campaign," because you know the person is somewhat interested in your product.
Targeting people to like your page who've already visited will keep your Facebook ad relevancy score high as well.
When they finally are ready to purchase, they'll have followed you and you'll come up organically on their timeline.
This strategy makes clicking on your ads seem like more of their idea than yours, and that's what marketing is all about.
Offer Discounts
The strongest retargeting campaigns we've seen are the ones that offer some sort of discount. At least, that's true with more budget-driven buyers.
It doesn't have to be anything big. Ten or fifteen percent is enough to lure them back to the product page. Just make sure the number of ads you have set for them to see isn't excessive.
You don't want someone getting so annoyed with your marketing that they choose not to buy at all.
Make Your Opt-Out Clear
If you use a Facebook bot for retargeting, the person will have to agree to it on your site. Even though they agreed, you need to make sure your opt-out option is clear.
If you send them a message, and they feel like you're going to spam them, show them how to get off your mailing list. Hopefully, they won't click block notifications, but they'll appreciate having the choice.
The Facebook Retargeting Pixel: Your Sales Savior
If you're looking for something that can up your brand awareness and gets you more sales, what are you waiting for? Go install a Facebook retargeting pixel and set up your custom audiences ASAP.
It's only going to get you more sales, so you have nothing to lose.
Owner and Chief Marketing Officer, Jason Hall, and his team specialize in creating brand awareness / traffic and lead generation / marketing funnel and conversion optimization, while utilizing the appropriate marketing channels available within your industry. With diverse clients throughout the world, Jason's team is well connected within many industries to assist with your marketing strategies. With no long term contracts and various levels of service, Jason's team will increase the quality of your online traffic, leads, and sales.
Free Website Audit Tool
See how well optimized a web page, landing page, or blog post is for an exact keyword or phrase
About the author...
Located in the heart of the Emerald Coast - Destin, FL, founder and Chief Marketing Officer, Jason Hall, and his team specialize in creating brand awareness / traffic and lead generation / marketing funnel and conversion optimization / and PR campaigns, while utilizing the appropriate marketing channels available within your industry.
With diverse clients throughout the world, Jason's team is well connected within many industries to assist with your marketing strategies. With no long term contracts and various levels of service, Jason's team will increase the quality of your online traffic, leads, and sales.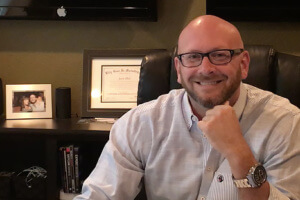 Request a digital marketing strategy session today and we'll show you what you've been missing!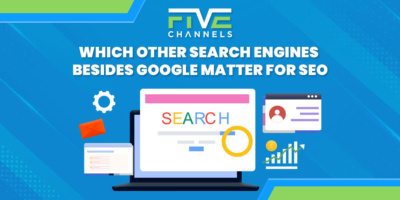 Are you struggling to improve your online presence and boost your website's SEO? Google is the most popular, but optimizing…