Social Media Video Checklist: A Complete Guide to Creating Effective Social Media Videos
Does it come as a surprise that video ads perform better than other types of ads on social media?
Social media and video content go hand in hand.
For example, Facebook gets 8 billion video views every single day and saw 3.5 billion live broadcasts in April of last year.
Those are staggering numbers.
People simply love watching and sharing fun, entertaining, interesting, and insightful video clips they come across online. Social media platforms provide the ideal way of doing that.
From a business perspective, live video streaming via social media provides a means to engage with an audience in real-time.
Think about that for a second.
Rarely, if ever, has there been a way to interact at that moment, with a highly-targeted and fully-engaged audience. It is an absolute gold mine for anyone wanting to boost their brand (be it personal or corporate), product or service. People will even pay to join a live stream from their favorite celebs, stars, and influencers.
To put it plainly, mastering social media videos has the potential to skyrocket any business or individual to success, but it's easier said than done.
You can't just slap a video-clip together and expect it to go viral. It happens for sure, but a fair dose of luck is usually involved when it does.
More forethought, planning, and skill are generally required.
Here are some of the steps you can take to create effective (and maybe even viral) social videos.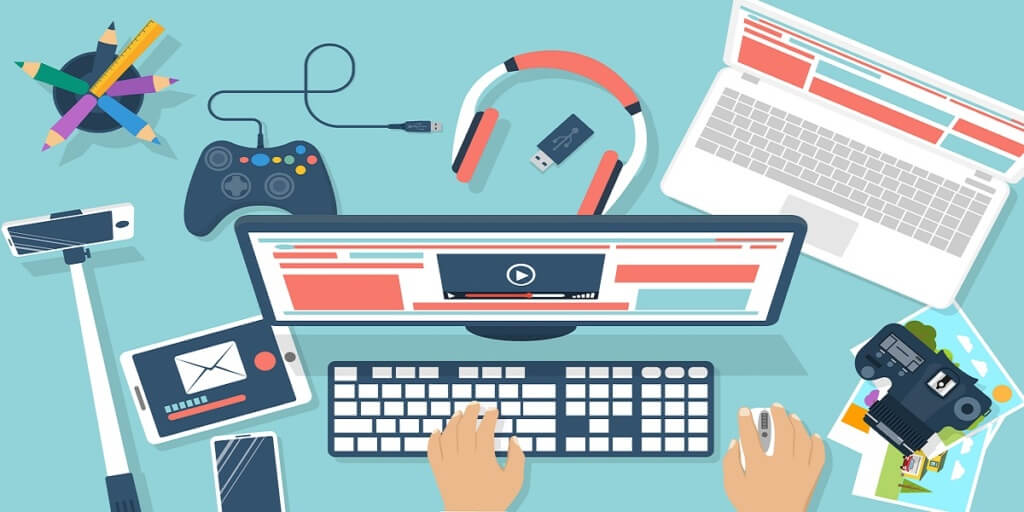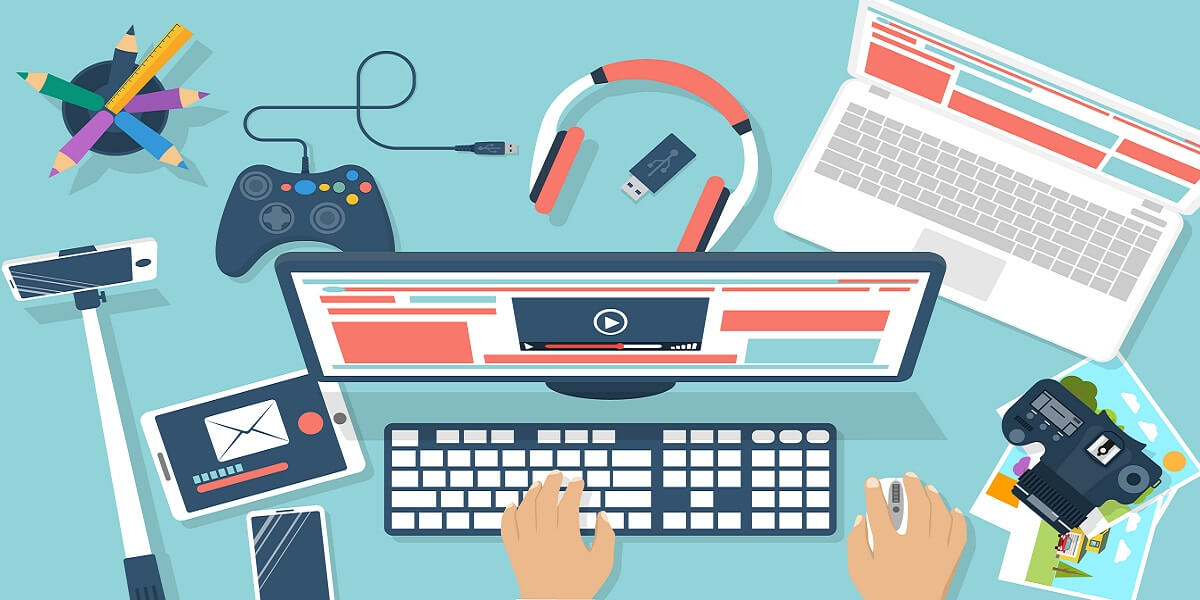 The Biggest Benefits of Video
First, let's spend a bit more time convincing you of the value of videos and social media.
Here's a brief list of reasons why video is so essential.
It Builds Your Brand
Videos provide an immense opportunity to grow your brand identity.
Remember, people are visual creatures. An image says a thousand words, right? At the heart of this idea is the fact that people engage far better with visual images.
Sure, write blog articles and post status updates and fun posts. However, in terms of interest, engagement, and conversions, know that written content is inferior. Pictures, GIFs, animations, and videos are king.
That equates to brand-building power. New start-ups and established brands alike can benefit. Even the shortest video clip can portray your entire brand to a specific audience. You get your message out there and develop trust, loyalty, esteem and public image with relative ease.
Videos give you control over branding. Social media provides the audience.
It Drives Traffic
Traffic is key to all successful digital marketing.
Take content marketing. It just doesn't work without web traffic. There's no point.
Videos make a major difference in this realm. Posting them to social media platforms inevitably leads to greater traffic to your sites and landing pages. After all, they're attention-grabbing. Done right, and viewers feel compelled to explore you, and/or your offer, in more detail.
Think of video as a catalyst for clicks. Take those Facebook video ads that play instantly as you scroll. The best ones pique your interest almost immediately. The subject is interesting, the imagery is engaging, and you can't help but click through the short link to learn more.
Post videos, drive traffic. It's as simple as that.
It Increases Engagement
We've noted this already, but it's worth re-emphasizing. Videos encourage engagement like no other form of content.
You see a hilarious, intriguing, thought-provoking video and can't help but share it with friends and family. It evokes something inside, and you want other people to see it as well. Videos speak to us. The simplest content can elicit deep emotions with ease.
Comments, likes, retweets, shares, and tags are a natural outcome.
As you already know, that engagement is vital. Without it, you may as well not post in the first place. That's especially true in terms of organic reach. The ability to reach an audience on social platforms without ad spend has plummeted in recent years.
If you want people to see your stuff, and don't want to pay for it, then engagement is the only way to make it happen.
Engagement is the first step to traffic, and as we just saw, traffic paves the way to success.
It Skyrockets Click-Through Rate
If people are clicking, then your business is winning. At least for the most part.
Clicks signal interest. You've attracted a user's attention and they've responded in kind. What happens next is down to your page load times and the quality of content.
The first step is getting the click through, as no clicks equals no leads and/or conversions. Likewise, it's a major ranking factor in search engines (like Google). The higher the CTR (and the lower the bounce rate), the better the rankings.
Videos make a major difference all around.
Give it a shot. Include a video in the next email you send out to your subscribers. You'll almost definitely see a spike in open rates and clicks.
Video content will help you convert, and that's what it all comes down to. Marketing fails without conversions.
Social media videos will stop that happening. It doesn't matter where they are. Videos on landing pages, homepages, newsfeeds, in place of images, and so on, all lead to improved conversions.
It Generates Revenue
For many businesses, higher conversions mean greater revenue.
It's the whole point of their marketing strategy.
In essence, videos make sales. Sure, it might take money to create, edit, publish and promote, but the ROI on a video is usually worth it. The vast majority of marketers are both happy with their return, and plan to use more videos over time.
That's a clear sign of a successful strategy.
How to Create Effective Videos
Now that you understand why they work, it's now time to start creating. However, not everyone is a creative genius waiting to unleash their thoughts on the world. It can be difficult to know where to begin, and where to take it once you start.
Learn what steps you need to take for successful advertising videos.
Start with a Plan
Goals and plans are essential components of any marketing campaign.
The same goes when creating video content.
Don't just get your video-camera or smartphone out straight away and start recording, unless you're going live. Instead, take some time to decide what you're trying to achieve, and how you'll do it.
Brainstorm ideas, consider the content, realize your budget, and imagine the particular audience you're targeting and so on.
You should also only have one goal, and you should decide what that is before creating the ad. A perfect video advertisement revolves around this goal.
Choose one theme, goal, or topic for each video ad. Want to introduce a new product? Focus on that instead of cramming the video with a long list of your other products.
If you want a customer to check out your services, create your video with that thought. Don't waste time talking about a product. This will turn your ad into a pitch, which will turn away your potential customers.
Having answers to these sorts of questions will help you visualize the end result. You'll have a better chance of creating an effective video.
Choose Your Platform
Each different social media platform demands content specific to it.
A successful advertisement might not have the same level of success in another platform. This explains why you should create a video ad with the platform in mind.
Social media audiences want and expect different things. For instance, Facebook's audience is older than that of Snapchat's. Content relevant to one might be totally irrelevant to the other.
Pick a platform based on where your audience is, and where you can better express your brand. Your goal should also factor into your choice. If you want to educate, for example, LinkedIn is a better choice than Facebook.
This will also determine what format your advertisement should be. Snapchat videos are vertical, so your ad should be in this format, as well.
For other platforms, research what their recommended specs are. This helps you avoid stretched videos or black bars.
Consider a 1:1 aspect ratio, which Instagram made popular a while back. Vertical videos are also a good idea due to the wide base of mobile users. Consumers like vertical videos better, with 79% saying that it's more engaging.
Know Your Audience
A lot goes into knowing your audience. You absolutely must have them at the forefront of your content-creation process.
Ask yourself what content they like.
One good way of verifying your ideas is to check your historic top performing posts. See which previous videos, photos, and updates got the best engagement. Then use that to narrow your focus.
That's easier for established brands with a solid understanding of their following, but videos are just as effective for newbies to the scene. Here, it pays to imagine your audience beforehand. Conceptualize your target audience. Picture them in as much detail as possible. Imagine their likes, interests, and desires.
Similarly, research your competition. See which of their videos has performed well and see if you can replicate it somehow.
Focus on the Story
Story-telling is paramount to an effective video.
An awesome storyline will capture the imagination of viewers, it helps to keep their attention too. Grasped by the story, you can't help but want to see how it ends. The longer your video is viewed for, the better chance it'll lead to traffic, leads and conversions.
It usually comes down to emotion.
Aim to invoke a strong emotion in viewers. It will help to create a sense of bonding between them, your video, and ultimately, your brand.
Falling short? Then research what goes into great storytelling. Here's a guide to get you started.
Nail the Opening
Did you know that the average attention span of a human is only around 8 seconds? This means you're marketing to a creature akin to a goldfish, although it's a little different, in that a goldfish's attention span is a bit longer at 9 seconds.
If you're advertising on Instagram, your first goal is to stop them from scrolling. If they're on Facebook or YouTube, stop them from skipping.
The first few seconds of a video is vital. Prioritize the beginning. Make it intriguing, arresting, and downright compelling.
Why not experiment before continuing with the production process? Create the first 5 seconds and test it. See how people respond. If they click away with 2 seconds, then you need to rethink it. However, at least you won't have wasted your entire budget by creating the full version.
In summary, do something unexpected or show something exciting to grab their attention, and keep it until the end of the video.
Keep Things Short
Short videos work better. It's easy to distract people, even from important tasks. Imagine how easy it is to distract them from watching a full-length ad.
You're in luck, though. Videos are a good medium to say a lot in only a few seconds through the use of graphics and actions. If you can't keep it within 10 seconds, aim to stay under 30 seconds at most.
A minute is 50 seconds too long. It provides plenty of opportunities for your audience to scroll down to the next video.
If it isn't enough to say all you have to say, use a good CTA to encourage your viewers to learn more. At the same time, make those 10 seconds count. Make them want to learn more.
Use an Attention-Grabbing Thumbnail
Thumbnails are what people see before they click the video. Some social media platforms allow you to customize your thumbnails. Take advantage of this by using one that will pique the curiosity of anyone who comes across it.
On Instagram, it's another story. The site's algorithm chooses images from the video instead.
Keep this in mind when preparing a video ad for the platform of your choice. Make sure the thumbnails are easy to relate to, even on small screens. It's what will make the viewers turn up the volume to listen to your video and stop scrolling to watch.
Think Quality Not Quantity
The quality of your video is also important.
Now, some viral videos are shot on a smartphone, that approach can clearly work. However, more often than not, people prefer watching high quality. Use a decent camera and microphone in production.
Obviously, quality isn't restricted to just picture and sound quality either.
It's everything. The script, the acting, the animation, the story, the editing, and so on. Aim for perfection.
Sell Your Product or Service as a Solution
Your video ad is about selling a product, but don't let it look that way. Instead, market it as a solution to an ongoing problem. What problem are you aiming to solve with your product?
Highlight that problem and present your product as the solution. Mentioning the problem first will allow the ad to create a bond with the viewers right from the start. They will then want to know what you have to say next.
When people sign up on Facebook, it's not because they want to be on Facebook. They want to connect with their friends and family members.
This is an angle Facebook uses to make ads for their audience. Here's an example from Facebook that show's how the tech giant targets their audience, grabs their attention, and uses short sections that connect with the viewer to keep their attention, and sell the solution (connectivity) to a problem (the need to stay in touch with loved ones). 
Keep Them on the Hook
Once you grab the viewers' attention, you have to let the body of the content do the work.
If you presented a problem, talk about the solution in the next few seconds. Otherwise you're stalling, which will make the viewers lose interest.
If possible, insert proof that it works. In our Facebook example, it showed the interactions in the platform. This served as proof that it does connect people.
Remember to stay on topic, keep the video focused on what caused the viewers to stop scrolling.
To keep the attention of your viewers, use images and graphics. Animations are a great way to deliver a thousand words in a few seconds.
If you refer to the same Facebook video above, it shows images or clips along with the examples of how it connects people.
Don't Forget to Utilize Text
You might not think it, but text makes a big difference. Including it has multiple positive implications.
People have different ways of learning things, one of which is through reading. While some need visuals to process data better, others may like reading more.
Cater to both types of individuals by providing images and text.
We're not talking about captions. Rather, it's about the text inside the videos and images. Dynamic text effects, for instance, helps reinforce the message you're trying to convey.
That doesn't mean captions are unhelpful, though. It's actually the opposite. As a lot of viewers watch with the sound off, make sure to include captions so they can still have a clear idea of what's going on.
Another added benefit is that hearing-impaired people can enjoy the video too. That just spreads the right message of inclusivity for your company.
Optimize it for Mobile Phones and Tablets
Over half of social media users will be accessing these sites via mobile phones exclusively this year. 
Keeping with this fact, make sure your video ads are mobile-optimized. Any text should be easy to read, even on smaller devices.
Use bright colors to make text stand out on small screens. At the same time, make it simple enough so the graphic elements don't overcrowd the screen.
Also, consider where your audience is watching your video ads. Most of the time, they'll be on the train, waiting for the bus, or at the coffee shop.
In such scenarios, there's a good chance they're watching with the sound off. Make sure your ad still makes sense without sound.
Create a Perfect Video Ad in the Form of a Story
Research says that video ads with a story perform better than other types. How-to's and explanation videos are popular too, but not as successful as stories.
This is because when we see a storytelling video, it's easy for us to interject ourselves into the story. It's easy to get swept up by the story unfolding in front of us, often urging us to see it through the end. It appeals to our curiosity and emotions, so how do you make it effective?
When telling a story, make sure to relate it to your brand in a meaningful way. Dove's previous campaign, for example, linked it to the healing features of soap. People have to see a link between your brand and the story you're telling for the ad to contribute to your goal.
Create a Connection with the Viewers
In the example above, Dove uses the stories of real men to humanize its brand. It's an easy way to create a connection with viewers, which then allows them to resonate with the message of the ad.
The trick is using people, even if you want to explore the techniques other than storytelling. It helps your audience better put themselves in the shoes of the individuals in the ad, experiencing what they're experiencing second-hand.
Include a Call-to-Action
Your CTA should be in line with your goal. If you want the viewer to buy something, direct them to your product pages. If you need to increase your web traffic, encourage them to check out your blog.
Writing the perfect CTA will take time and some testing. It should give the audience a clear expectation of what will happen if they follow it. A simple "Learn More" CTA, for example, promises the viewers more information.
You also have to think about where the CTA leads. When your CTA involves going out of the app, or leaving the page they're in, they might be more reluctant to follow your call to action.
After all, they can always visit later once they're done with what they're doing at the moment. However, not everyone will remember to do so.
Give them an incentive to check out your profile or website right now. One of the best incentives is to provide something for free, like a free eBook or a free shipping voucher. Discounts and sales work, too.
Brand Appropriately
All videos should have the brand attached.
That's literally the point of it all. Include your logo, slogan and company message at all times.
Likewise, keep the content on brand too. Remember, this is your chance to show the world who you are and what you represent. People watch the video, understand what you're about, and feel a greater connection.
Go Behind-the-Scenes
Now all videos require preparation and planning.
Sometimes, people just want to get to know the names, faces, and places behind the brand name.
They want an insight into who you are.
It's the backstage pass or the insight into an unknown world. It's a deeper insight into the lives and ways of favorite brands. It's real and personal and helps to build trust and loyalty.
Why not go live and show give people a real-time insight into it all?
Perform an A/B Test
What better way to know what will work than to test different versions of your ad to your audience?
Marketers call this the A/B test. They show two variants of the same ad at random to see which one performs better using statistical analysis.
The first variant is the control version, whose results are what you would expect. The second variant is where you'll make the changes you're testing.
The change can be something as simple as a different CTA. It can also be something as drastic as a complete overhaul of the ad.
Sometimes, you may also find the need to perform an A/B/C testing if you're torn between three variations. Marketers may run three variants of the same ad with different titles, for example.
Get Creating Those Social Videos!
There you have it, an in-depth guide to creating effective social videos. No social media marketing strategy is complete without them.
Video content is consumed at an enormous and ever-increasing rate on social media. Audiences simply love watching and engaging with quality video clips. That fact constitutes an opportunity for businesses and individuals looking to interact with an audience.
It's a marketer's dream come true. Done well, businesses and individuals stand to gain in a whole host of ways.
Creating the perfect video ad requires a lot of patience, creative thinking, trial-and-error, and continuous learning. The first rule though, is to know your audience, and the rest will fall into place.
Hopefully, this article has highlighted exactly how to create the best videos for the job. Keep the above tips in mind and you'll be on your way to brand benefits, greater sales and more, in no time at all. Don't stop learning here! Check out our other guides to further give your business a boost, like this one discussing the latest video marketing trends.
Owner and Chief Marketing Officer, Jason Hall, and his team specialize in creating brand awareness / traffic and lead generation / marketing funnel and conversion optimization, while utilizing the appropriate marketing channels available within your industry. With diverse clients throughout the world, Jason's team is well connected within many industries to assist with your marketing strategies. With no long term contracts and various levels of service, Jason's team will increase the quality of your online traffic, leads, and sales.
Free Website Audit Tool
See how well optimized a web page, landing page, or blog post is for an exact keyword or phrase
About the author...
Located in the heart of the Emerald Coast - Destin, FL, founder and Chief Marketing Officer, Jason Hall, and his team specialize in creating brand awareness / traffic and lead generation / marketing funnel and conversion optimization / and PR campaigns, while utilizing the appropriate marketing channels available within your industry.
With diverse clients throughout the world, Jason's team is well connected within many industries to assist with your marketing strategies. With no long term contracts and various levels of service, Jason's team will increase the quality of your online traffic, leads, and sales.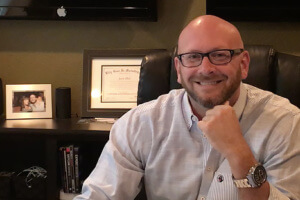 Request a digital marketing strategy session today and we'll show you what you've been missing!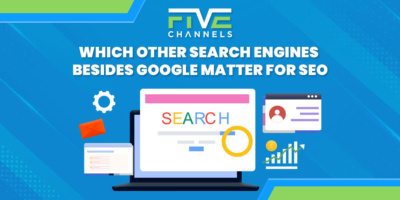 Are you struggling to improve your online presence and boost your website's SEO? Google is the most popular, but optimizing…