As the world becomes more and more digitized, there's been more emphasis placed on digital marketing rather than more traditional methods. Incorporating digital marketing into your strategies can benefit you in a big way, as you'll be able to reach a larger audience through the use of more touchpoints and channels.
In your research of digital marketing, you may have come across the term "content marketing." While it sounds relatively simple, it's actually quite the complex subject that requires understanding certain nuances in order to create effective campaigns.
Let's talk about what content marketing is, how to measure ROI from it, the different types of content marketing, and long-term benefits you can reap from using it.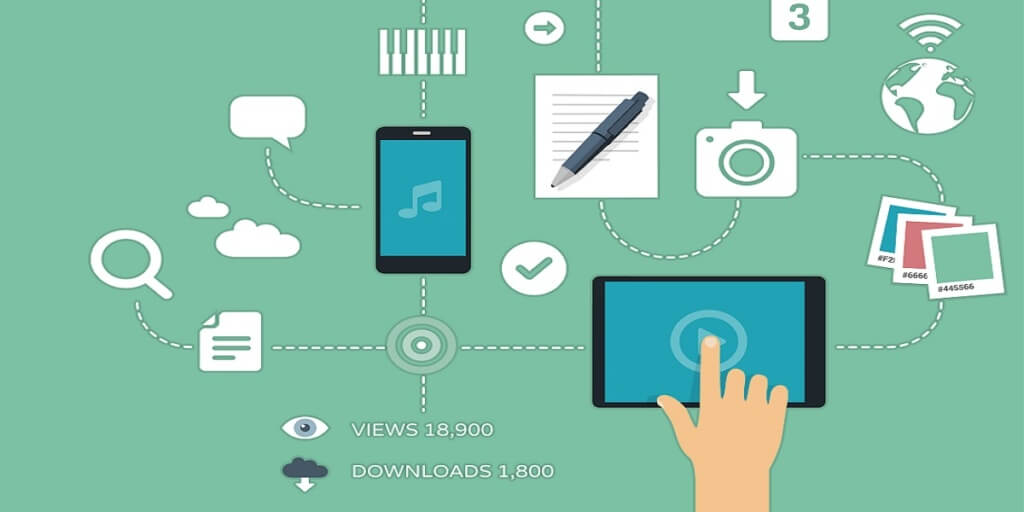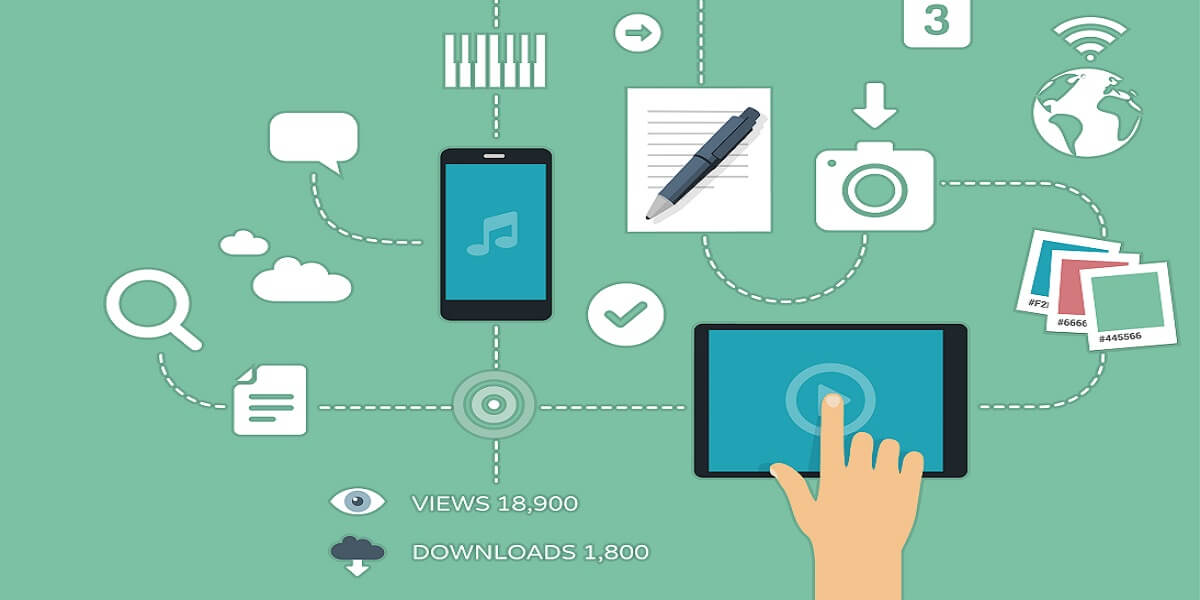 What is Content Marketing?
As you may have guessed, content marketing is the practice of creating content and distributing it to promote your organization. The ultimate goal is to drive conversions, and to encourage consumers to move onto the buying phase of their customer journey.
However, content marketing won't result in direct sales. This is what makes the success of content marketing so hard to measure. While you can look at engagement and download stats, it still doesn't measure how well it's actually performing.
For example, your whitepaper can get a high volume of downloads, but unfortunately, there's no way to directly connect an increase in sales when comparing revenue before and after the release of your whitepaper. Since content marketing doesn't have such tangible results, many businesses cut the content budget if things aren't going well.
However, just because there isn't a direct measure of ROI for content marketing doesn't mean there isn't any.
How to Measure ROI for Content Marketing
To prove your content marketing strategy has good ROI, there are a few metrics you need to keep track of. They are:
– Lead quality
– Sales
– Web traffic
– Onsite engagement
– Social media ROI
– Success of SEO
– Exposure
Not only can you look at those metrics to see if your strategy is doing well, but you can also do a quick calculation to prove you're spending your marketing dollars efficiently.
Take the cost of content production (such as the copywriter's salary), cost of distribution, and the value of leads and sales you've gotten. Subtract the costs from the revenue and divide by the costs. Multiply the result by 100 and that is your ROI percentage.
Types of Content Marketing
Within this type of marketing, there are various ways you can create content. Here are some of the most common types marketers use.
Blogs
This is by far the most popular type of content marketing businesses use. It's easy to come up with material and it's also a simple process to add a blog to your existing website.
Nowadays, you rarely see websites without blog posts on them. Keep up with today's marketing standards by creating your own blog section with helpful information in it.
Case Studies
Case studies are customer stories that highlight how your products or services helped them achieve their goals.
Case studies are a valuable way to not only show you can eliminate customer pain points, but also demonstrate how good your product or service is. They can also serve as a testimonial since you can include customer quotes.
They are extremely valuable since they can push a prospect into becoming a customer.
eBooks
eBooks are a type of long-form content that's good to have in your content mix. It can provide more information for customers who are in the decision part of the buying cycle.
Since brands focus on pushing out blogs, content is usually heavily focused on the awareness and research phases. If you find that you're lacking in the decision department for content, consider putting resources into producing one or two eBooks.
Whitepapers
Whitepapers are like eBooks since they're both long-form content. However, while eBooks are more casual and easier to digest, whitepapers are usually more technical and have more data in them. While this type of content takes more effort to produce, it's invaluable when it comes to convincing consumers in the decision phase of the buying cycle.
Even if your target audience isn't ready to complete the cycle yet, whitepapers can still be a great resource to have on your website, since they're gated. You can capture the data of excellent leads and follow up accordingly.
Social Media
Social media works as content in two ways. The first is by being standalone content. You can make posts to create brand awareness and to position your company as a thought leader.
It can also act as a gateway to your content. For instance, you might be in a LinkedIn group with like-minded professionals. Once your new whitepaper comes out, you can point them towards it in a post.
Video
Videos can set you apart from your competition. Many consumers are on-the-go types who don't have the time to sit down and read something lengthy like a whitepaper or eBook. So why not condense your valuable information into a short and sweet video?
This type of media is attractive because it stimulates the senses. Reading can be quite boring to many people, and videos feel more engaging. It helps them put a face to the company they're investigating.
If you want to take the extra step, try going live with your videos. It adds a bit of authenticity to them and your customers (or potential customers) will feel like they are getting a behind-the-scenes look into your company.
Infographics
Infographics are also a good way to pack a ton of material into a small amount of space, so users can pick up the essential pieces of information they need. They can be a good introduction to a longer piece of content, such as a whitepaper or eBook.
By reading an infographic, consumers can determine if the information in the lengthier piece of content is relevant to them or not. Plus, the infographic is easy to share with coworkers and other stakeholders. When they share the infographic around, you get the added bonus of extra exposure for your other content.
The Advantages of Content Marketing
Here are the long-term advantages you can get from adapting content marketing.
You'll Get Better SEO Results
When you write your blog posts, you'll need to sprinkle them with keywords your potential customers search for. This is called SEO, or "search engine optimization."
When you use keywords in your meta titles, meta descriptions, headers, body text, and coding, you'll cause your website to rank better on search engines. The higher you rank, the more likely you'll get higher traffic.
This is because when users search the internet for something, they rarely go past the first few pages. If your business doesn't rank in the first two or so pages, you'll find traffic won't be so great.
Improve Brand Awareness
When you create content, you'll use your company tone of voice, preset colors, and logo on every piece. When you're consistent in branding across all channels on your content, it can improve brand awareness.
Brand awareness is important because it can drive more people into the beginning stages of the buyer funnel. When no one knows about your company, it can be hard to get leads.
If you can get people reading your content and remembering your brand on the other hand, it can keep your name at the forefront of their mind. That way, when consumers are seeking out your products or services, they'll think of your organization and seek more information.
Position Your Company as a Thought Leader
The purpose of creating content isn't to drive direct sales. Instead, it's to nurture your relationships with your customers so when they're ready to initiate a purchase, it's you who they turn to.
When you create content that provides value to consumers, you'll establish your business as a thought leader in the industry and cultivate trust.
Get Better Quality Leads
With more scattergun types of marketing, you may get results that initially look amazing and promising. However, when you sort through all of the leads, you may find that only a fraction of them qualify as good leads. Not only is this a waste of marketing budget, but it's also a waste of your time.
When you create content for a specific audience, only those who are relevant will be interested in reading it. For example, if you're a tech company selling a cloud platform, your target customers are businesses, not consumers.
If your content is geared towards subjects about things such as "why your company needs a cloud platform," chances are, you won't get many consumers checking out that blog post. As a result, you'll get better quality leads.
You'll Have More Content on Your Website
Simple isn't better when it comes to your website. While the only pages you need are a home page, services page, and a contact page, the more you can add to your website, the better.
When you include pages for blogs, videos, infographics, case studies, and whitepapers, you'll encourage visitors to stay on your website for longer. While they're browsing, users can get familiar with your brand and see the value in your content. Not only can you prove you get results for your customers, but you can also show you're invested in educating them to make better-informed decisions.
Content is Cost-Efficient
If you're worried about content marketing eating up your budget, don't. Content marketing costs 41% less per lead than paid search does. Since this type of marketing drives organic (free) traffic, you won't have to pay to do it, except for the creator's salary and the web hosting costs.
Also, once you've created the content, it's on your website for as long as you pay to keep it running. The costs are negligible when compared to paid ads.
With paid ads, you have to either pay-per-click or pay-for-impressions. When you compare content and paid marketing, it's a lot more cost-efficient to have campaigns with content marketing that are always on.
You'll Get Better Visibility
When you produce content that's of value, people will appreciate it. When they find something interesting and helpful, they tend to share and repost it on their social media or through email.
Because of this, it's worth investing a little time and money into ensuring you produce high-quality content. You essentially get free advertising when users share your content, so make sure you facilitate that by providing them with exemplary posts.
Aim for Long-Term Results
When you're in marketing, it can be tempting to push for short-term results. Goals that shallow can be considered low-hanging fruit though. While they're easy to attain, they don't have much value when you look at them in the long run.
With content marketing, it might be hard to get it off the ground at first. You're probably starting from zero content, and what content you do have may not be optimized, so it needs to be reworked.
Once you identify the best course of action, develop your content, and distribute it effectively, it'll all pay off in the long run.
Use the Power of Content Marketing to Boost Sales
After reading this article, you've now learned what content marketing is and the benefits that come with it. Not only is it a cost-effective way of gaining organic traffic, but it's also an excellent way to get word of your brand out. You can also position yourself as a thought leader in your industry so you can build trust and reliability with consumers.
With all the advantages content marketing brings, and without a huge hit to your budget, it would be a mistake to not include it in your marketing strategy. Even if you have to hire an in-house copywriter and content manager, those costs will definitely pay off quickly once you see how significantly it raises your conversion rates.
If you'd like help optimizing your digital marketing strategies, get in touch with us now to get a free digital marketing review.
Owner and Chief Marketing Officer, Jason Hall, and his team specialize in creating brand awareness / traffic and lead generation / marketing funnel and conversion optimization, while utilizing the appropriate marketing channels available within your industry. With diverse clients throughout the world, Jason's team is well connected within many industries to assist with your marketing strategies. With no long term contracts and various levels of service, Jason's team will increase the quality of your online traffic, leads, and sales.
Free Website Audit Tool
See how well optimized a web page, landing page, or blog post is for an exact keyword or phrase
About the author...
Located in the heart of the Emerald Coast - Destin, FL, founder and Chief Marketing Officer, Jason Hall, and his team specialize in creating brand awareness / traffic and lead generation / marketing funnel and conversion optimization / and PR campaigns, while utilizing the appropriate marketing channels available within your industry.
With diverse clients throughout the world, Jason's team is well connected within many industries to assist with your marketing strategies. With no long term contracts and various levels of service, Jason's team will increase the quality of your online traffic, leads, and sales.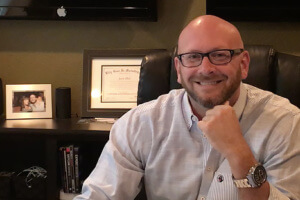 Request a digital marketing strategy session today and we'll show you what you've been missing!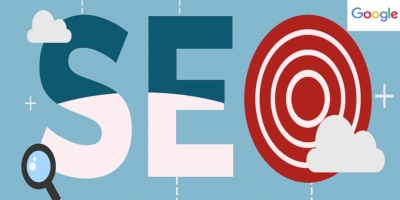 The past year has seen a host of new search trends online, with Google citing Coronavirus as the most searched term. The search…