A whopping 78% of local mobile searches lead to an in-store purchase. It's hard to ask for better buyer intent. This is just one reason why small businesses are making the smart move and opting for local SEO.
When you go local, your only competitors are other businesses operating in the same region. It's an excellent way to avoid the rat race of trying to claim the top search engine rankings at a nationwide level. However, local SEO is only effective if you know how to do it right, and doing it right isn't easy.
Struggling to get your local SEO campaign off the ground? Here are ten local SEO tips that can benefit any small business.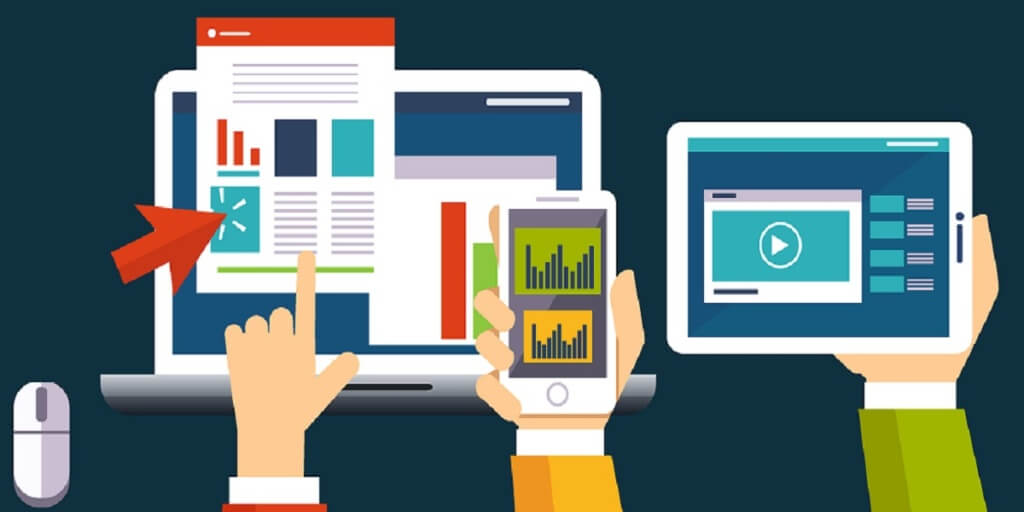 1. Claim All Business Directories
The foundation of a successful local SEO strategy starts with a Google My Business account. You know when you see suggested companies in the sidebar of search results pages or wonder how new businesses appear on Google Maps?
It's all thanks to Google My Business.
Once you claim your business and create an account, give some love to the listing. The business description can influence SEO, so use this keyword real estate effectively. From here, you'll want to include accurate business hours, business photos to help first-time customers locate your business, and a relevant call to action, such as asking interested customers to check out the redirect link to the business website.
While Google My Business is the most important business directory, it is not the only one. Yelp! is worth the time and attention of any business looking to improve its local SEO. It's here you want to link back to your website, correct any existing errors, and incorporate an accurate citation, which we will talk about a little later.
In addition to Yelp! and Google My Business, you may want to consider less popular outlets, if only for the ability to include more citations and backlinks. For example, make use of Facebook, Bing, MapQuest, and the YellowPages.
2. Encourage Customer Reviews
A steady stream of positive reviews is an essential signal factor for search engine optimization. Now that you have directories to host them, you'll want to cultivate as many as possible.
What's the secret to getting customer reviews? The first step is to make it easy. For example, an e-commerce store may send an email later on to ask a customer for their feedback in the form of a review.
However, since you are worried about local SEO, there is a good chance you are running a brick-and-mortar business. In this case, consider asking for reviews through a physical medium, such as a business card or receipt.
It's important to keep in mind that some business directories have different review protocols. Yelp! does not allow businesses to directly ask for reviews. While there are some ways to skirt around its terms of service, it'd be easier to direct reviews to your Google My Business listing.
3. Go Mobile
It should be no surprise that 82% of mobile searches are local. That's why, as far as local SEO is concerned, mobile accessibility is important above all else. If your mobile website loads too slowly or isn't responsive, you'll miss out on a large volume of potential mobile clients.
The good news is it's easy to make a mobile-friendly website. Choose a responsive WordPress theme to ensure everything on your existing website is readable on mobile screens.
You can also take things a step further by utilizing a third-party plugin, such as WP touch, which can create an optimized mobile website without any fuss on your end.
While functionality is important, loading speeds are, too. Consider that 53% of mobile visitors will abandon a website that takes more than 3 seconds to load. Your slow website could cost you almost half of your potential customers.
That's not all. Page speed has been a ranking factor for desktop websites for a long time, and Google has now incorporated mobile sites into the mix. By boosting the mobile performance of your website, you can expect both better rankings in the SERPs and a lower bounce rate.
If your load speeds still struggle after making optimization improvements, you may want to consider upgrading your current website hosting plan. Even better, spring for a dedicated server. Although more expensive, your website and visitors will enjoy superior performance.
4. Identify Local Keywords
Even for local SEO, there's no avoiding dozens of hours fiddling with keywords. However, many marketers have an easier time locating effective keywords in the local marketplace.
What's the secret? It starts with a healthy mix of broad and long-tail keywords.
At this stage, brainstorm as usual and don't fret over local terms. You'll also want to identify competitor keywords to fill in the gaps.
Once you've identified an effective collection of nonlocalized keywords, it's time to take things closer to home. Use your existing customer data to determine the regions that are worthy of your local marketing strategies.
For most businesses, this will include a smattering of cities or counties. Avoid taking things to a state level unless you have multiple locations.
Now incorporate these city names in your existing keywords. Need an example? Let's say you run a bakery in Manhattan.
"Manhattan Bakery" is a straightforward broad keyword. Long-tail keywords are more specialized and usually indicate more buyer intent. Focus on your products, such as "best cakes in Manhattan."
5. Create Selective Local Content
Armed with new local keywords, you'll need a place to put them. That's why many businesses put plenty of time and manpower into running a company blog. Creating a constant stream of local content does wonders for your SEO ranking and can help you draw more organic traffic to your website.
Of course, running an effective local blog is easier said than done. We are focusing on local SEO, which means the content should be related to customers in your region. If you create generic content, you'll have to contend with nationwide competition from other businesses employing the same technique.
This is true even if you stuff generic content with local keywords. Instead, exercise thoughtfulness. Let's return to our example of the Manhattan Bakery.
What kind of original content will be relevant to those who live in the local area? How about a list of the top 10 places in the city to enjoy a sweet treat? It may seem laughably specialized, but that's the idea behind local SEO.
You'll have less competition and better ranking factors, and you'll connect directly with potential customers in your area.
6. Optimize Web Page SEO
We've already touched on the topic of running a responsive website, but fast speeds alone aren't the only way to climb the SERPs. Website optimization is key, and if you think you already know how to optimize a website for SEO, you might be surprised to learn that the strategies are different for local optimization.
Of course, some methods remain the same. Follow high-quality SEO practices, such as intelligent linking structures and keyword-optimized title tags, headers, and meta descriptions.
To optimize for local SEO, we will have to take things to the next level. Implement customer testimonials, the company citation, and an interactive Google Map on your website.
The most effective businesses have a separate landing page for every targeted region in the local area. For example, our bakery may target both Manhattan and Brooklyn, so they should create two distinct landing pages.
Include unique content for each landing page. If you simply copy and paste, the Google algorithm will penalize your website accordingly.
7. Ensure Consistent Citations
We've mentioned citations a few times, but what are they exactly? A business citation, also known as a NAP citation, includes the Name, Address, and Phone Number.
This basic information is helpful for customers but is even more important for search engines. In fact, it is a leading ranking factor for local SEO. From your website and across your business directories, these are opportunities to include your citations and further establish yourself as a legitimate company.
Of course, the search engine algorithm isn't perfect. If two NAP citations differ, this can diminish their effectiveness. Even the addition of a comma can set citations apart.
As you incorporate your own citations, and earn some along the way, you'll want to monitor them accordingly. If the citations are not exact matches, make the change yourself.
This isn't always possible if a citation is located on a medium you don't own. In this case, you'll want to reach out to the website owner right away and request a citation edit.
8. Land Local Backlinks
Local link signals are one of the most important ways to improve your website authority and Google ranking. Basically, the more links you have directing to your business website, the better. Search engines see this as a sign of credibility.
Unfortunately, getting backlinks from high-quality websites is no easy feat. First, research popular domains in your area. You're looking for blogs, reviewers, and news sites.
With this list in hand, it's time to decide on a backlink building strategy. In some cases, it's as easy as reaching out and offering to write a guest blog. For news companies and reviewers on the other hand, you'll have to take things a bit further.
This could mean running a local event to garner news coverage or sending a free product to prompt a review.
9. Include Structured Data
When you search for a business online, you should discover key information, such as business hours, displayed in the meta description. Search engines uncover this data with the help of data markup.
For many marketers, coding is a terrifying proposition. Thankfully, data markup, or schema markup, makes use of simple diction. You'll want to specify key business details, such as a business address, customer reviews, and contact information.
If your website runs WordPress, there are plenty of third-party plugins available to help you sort out a schema markup. By making information easily accessible for search engines, you could benefit from improved ranking factors. Mostly, schema markups make it easier for potential customers to get the information they're looking for about your business.
10. Get Social (Media)
Google makes it clear that local listings appear based on three factors: relevance, distance, and prominence. So long as you practice our previous strategies, you don't have much control over relevance, and especially not over distance, but what about prominence?
According to Google, prominence gauges how popular a business is. It makes this distinction by identifying signal links and online buzz. That's why a heady social media presence is an important component of any local SEO strategy.
It's about driving social shares, starting a conversation, and landing that coveted spot on the Google local listings.
Mastering the art of social media business is tough, but in short, you'll want to make a lot of noise. Linking your latest blog article isn't going to be enough to stir up constructive social media engagements.
Drive Organic Traffic with Local SEO
In the world of search engine optimization, the little guy can still come out on top. Small businesses with shrewd local SEO strategies will enjoy more traffic, leads, and conversions than their competitors without.
The problem is small businesses don't always have the resources required to manage their own SEO.
Need help with your local SEO or other digital marketing strategies? The professionals at Five Channels are only one click away. Enjoy a free digital marketing review and discover how we can improve your current marketing efforts.
Owner and Chief Marketing Officer, Jason Hall, and his team specialize in creating brand awareness / traffic and lead generation / marketing funnel and conversion optimization, while utilizing the appropriate marketing channels available within your industry. With diverse clients throughout the world, Jason's team is well connected within many industries to assist with your marketing strategies. With no long term contracts and various levels of service, Jason's team will increase the quality of your online traffic, leads, and sales.
Free Website Audit Tool
See how well optimized a web page, landing page, or blog post is for an exact keyword or phrase
About the author...
Located in the heart of the Emerald Coast - Destin, FL, founder and Chief Marketing Officer, Jason Hall, and his team specialize in creating brand awareness / traffic and lead generation / marketing funnel and conversion optimization / and PR campaigns, while utilizing the appropriate marketing channels available within your industry.
With diverse clients throughout the world, Jason's team is well connected within many industries to assist with your marketing strategies. With no long term contracts and various levels of service, Jason's team will increase the quality of your online traffic, leads, and sales.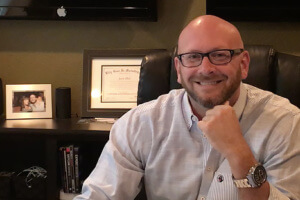 Request a digital marketing strategy session today and we'll show you what you've been missing!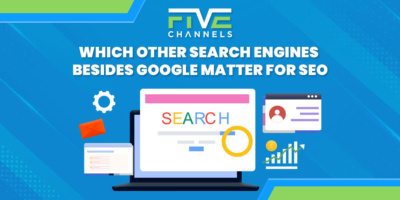 Are you struggling to improve your online presence and boost your website's SEO? Google is the most popular, but optimizing…