Link building was once so huge that businesses were buying links on all sorts of websites to rank higher in search engines. When companies like Google started down-ranking sites that did it, it seemed as though the SEO value of links was dead…but is it really?
Gaining a higher ranking in search engine results is still the number one way of getting more traffic to your website. As only a tiny percentage of people click through to the second page of search engines, if you want to succeed in becoming an authority, the first page is where you need to be. 
The links you have pointing to and from your website are a huge ranking factor for Google and other search engines. The only thing that's changed is the quality of links required for your ranking to improve.
The power of strong links is massive, and by doing it the right way, you should see results in no time.
Let's find out how you can use SEO links to your favor and stay on the right side of search engine algorithms.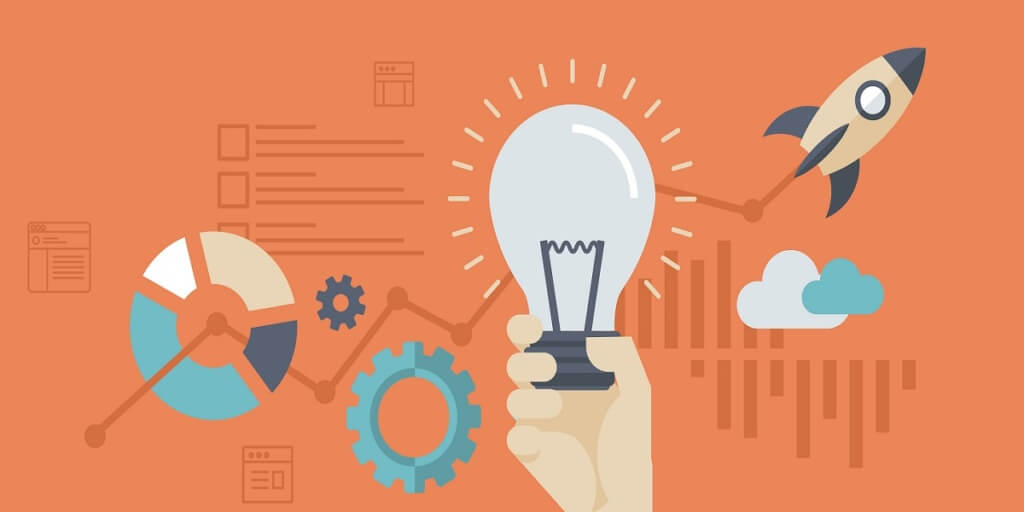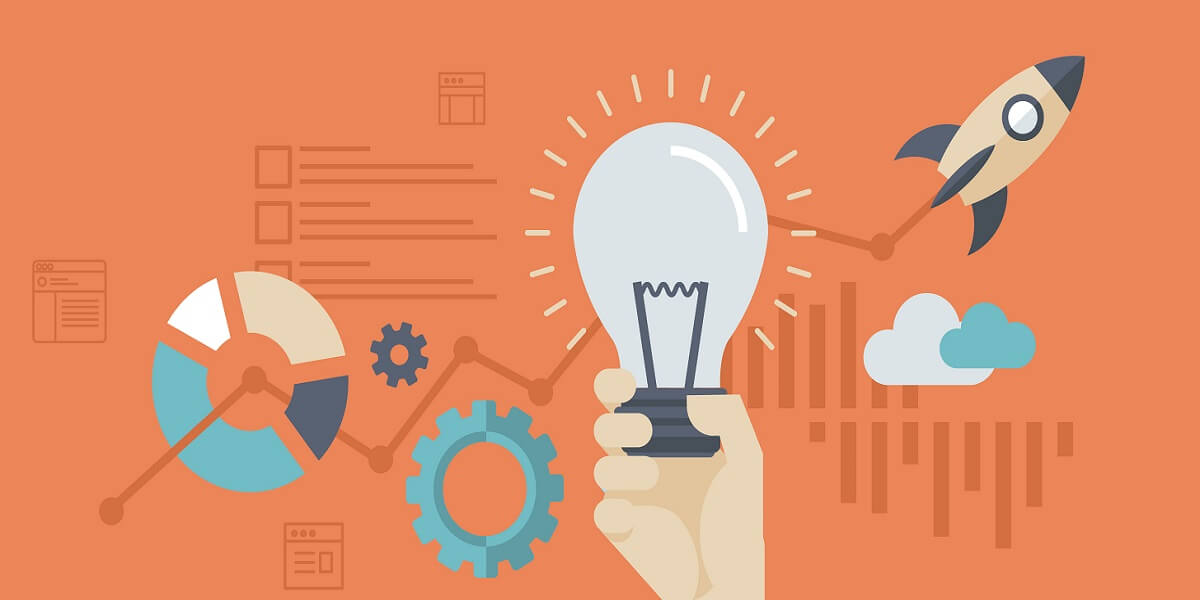 What Do We Mean by Links?
A link is simply a hyperlink that points one website to another. It's often highlighted and underlined, like this link to the hyperlink definition. 
There are two main types of link: internal links and external links.
An internal link is a link on a website that, when clicked, takes the user to another page on the same website.
An external link, in contrast, takes the user to a page on another website.
You'll also need to take advantage of backlinks. These are external links on someone else's website that point to your website.
How Do Links Affect SEO?
When search engines like Google crawl your website to work out what it's about and how highly to rank it, they look at many different factors. In the simplest terms, to rank highly for a particular keyword, you need to make it as clear as possible to the search engine that your website is about a particular subject.
Links help tell search engines more about the content and subject of your website because they follow the links for more evidence.
If you're a law firm and you link to articles about legal subjects, that's a good indicator that you really are a legal industry website. In contrast, if you link to a gardening website as a law firm, that might contradict your subject matter.
For the best SEO (search engine optimization), your links should match your subject as closely as possible.
External Links
The SEO value of links is huge, but only if you use them the right way. Once upon a time, any backlink might've helped your SEO, but Google and others have become smart to underhanded link-buying tactics.
There are two forms of external links that you can utilize to boost your SEO.
External Links on Your Website
Otherwise known as outbound links, external links on your website allow your readers to click through to a different website. This might seem a little strange at first. Why would you want to send your readers elsewhere, and how will that benefit your search engine ranking?
External links are actually very useful for you and your readers. They allow you to place links in your content to more information about the subject to enhance your reader's understanding.
These types of links also tell Google what your website is about, as you'll be linking out to a related webpage. As we've seen, the more search engines understand your site, the higher your chances of a good ranking.
So, if you run a dental practice and have an article on how to look after your teeth, you'll need external links. You could put a link to an article about foods that commonly stain teeth. The external link won't go to a competitor of yours, but perhaps an information-rich site on food.
Backlinks
The second type of external link is a backlink. This is an external link on someone else's site that will send the reader to yours. In this situation, let's imagine you run a food magazine. You might write an informative article about foods that stain your teeth.
When you ensure that all your content is engaging and helpful, other sites will be more likely to link to it. In this case, a dental practice needs an informative article on teeth-staining foods and so links to yours.
Backlinks are particularly powerful for SEO because it tells search engines two things:
1. That your website is so useful other websites are linking to it as a resource
2. More about your subject matter
Internal Links
If a link only points to another page of your website, how can it do anything for your SEO?
Well, search engines like order. They like to know what pages are important, and how important they are in relation to other pages. Internal linking helps show this hierarchy of importance.
When you link internally on your website, you're creating a web of links that search engines follow. The homepage of your website is usually the start of the journey and internal links placed there are deemed to have high importance.
If a homepage is linking to another page on the site, that page must also be quite important. If one of your blog posts is doing well, and links to another one of your blog posts, chances are that post is important too.
Links pass on their SEO value, and that value filters down. A link from your homepage has a certain value, and so the page it leads to is deemed valuable. If that page has three links, then the page's value is divided by three for each of those links, and so on.
It might sound tricky to get your head around, but as long as you're internally linked to related, useful pages, you'll be doing it right.
Are All Links Good for SEO?
Not all links are as beneficial as others and some might even harm your SEO. While in the heyday of link building you could buy backlinks on other websites, Google and other search engines now see these as spammy links.
Search engines will down-rank websites using spammy, unhelpful links. While this is bad news for those using underhand tactics, it's good news if you have a legitimate business.
Why?
Because it means that only websites providing genuinely useful information will rise to the top. As a business who cares about their customers, that can be you.
How to Choose Good Quality SEO Links
A link with a good SEO value isn't as complicated as it sounds. It's a link that makes sense and directs to a related, high-quality source.
External Website Quality
It's always best to link externally to websites that rank highly. This is because search engines want to provide users with the best quality information possible. If you're directing a user to a high-quality source, your website is more likely to be high quality itself.
There are several ways you can work out the quality of a website. People around the world trust large news outlets for instance, like The Washington Post or Forbes. You can be pretty sure search engines deem them high quality.
You can use a tool that checks for Domain Authority if you would like to check on your own. This is a score that predicts how positively Google views a particular website or page. A score above 30 is generally regarded as positive, with higher scores being better than lower scores. 
This counts for backlinks too. When you start building backlinks, you'll want them to appear on websites with high scores. If a high-authority domain is linking to your site, search engines can see that your site must also be high quality.
That's why a backlink from The Huffington Postis better than a backlink from ExampleRandomWebsite.com.
Internal Link Quality
When you place internal links, you'll still need to ensure they make sense to be deemed high quality. The best way to do this is by making sure they are relevant to the page's subject and use good keywords.
For example,let's go back to our dental practice. If you have a page all about dental veneers, your customers will want to know your pricing. In the flow of your content, you can talk about how veneers come in a range of affordable prices and link to your pricing page.
With both internal links and external links, the keywords you want to rank on search engines for are vital to include.
How to Use Keywords to Add SEO Value
Links are powerful when it comes to boosting your SEO value, but the anchor text used for those links matters too. The anchor text is the words that are highlighted and clickable in a link.
When choosing anchor text, it's best to ensure it describes, to some extent, the content of the link. To get the most SEO value out of your anchor text, you should use the keyword you want to rank for.
If you want your dental practice veneers page to rank for the keyword "affordable dental veneers", that's the phrase your anchor text should be. On your homepage, you can say, "We offer affordable dental veneers" and use the last three words as your link.
This tells both the reader and the search engine what the page linked to is about and helps it rank for that keyword in search engine results.
NoFollow and DoFollow Links
When externally linking and generating backlinks, the links will either be NoFollow or DoFollow. These are HTML commands that tell search engines whether they should follow that link for evidence or not.
Many backlinks will be NoFollow, as this protects the site from low-quality sources. This used to be a challenge for backlink building as you want sites to put in DoFollow links to your website.
However, Google has now revealed it will still count NoFollow links. While it won't put the same weight on them, it will use them as hints to gain more information on what your website about. 
How to Get Strong SEO Backlinks
While you're in control of the external and internal SEO links on your website, it's much more difficult to get high-quality backlinks. There are a variety of methods you can use but your foundation should always be creating an outstanding content marketing output.
Guest Posting
Guest posting is an excellent way of sharing your expertise and generating high-quality backlinks. By creating informative and shareable content for other websites, everybody wins. They'll get more content and you'll get a great backlink.
Always ensure that any website you approach for guest posting is relevant to your industry. That will help create a strong link and show you as an authority in your niche.
PR
PR can generate exceptional backlinks in major news outlets. If you've got a product or service that is about to launch or suddenly becomes topical, sending press releases to related publications gives you an opportunity to be featured in an online story with a backlink.
Social Media
Search engines pay attention to what people are talking about and linking to on social media. By using content marketing, curation, and engagement to grow your social channels, more people will naturally link to and share your content. This generates a web of backlinks, all pointing to you.
Linking Building Still Boosts SEO Value
While search engine algorithms are constantly changing, you have no need to worry if you're building your website the right way. Google and other search engines value high-quality content that helps readers. As long as you base your digital marketing strategy on adding value, search engines won't penalize you.
The SEO value of link building is still high, but only if you do it right. Ensure that your links are relevant and go to high authority sources. This is good for your readers, good for search engines, and good for you.  Creating a digital marketing strategy, getting onto page one of the results, and driving more traffic is tough. If you need help reaching your SEO goals, check out our digital marketing review and get the ball rolling in the right direction.
Owner and Chief Marketing Officer, Jason Hall, and his team specialize in creating brand awareness / traffic and lead generation / marketing funnel and conversion optimization, while utilizing the appropriate marketing channels available within your industry. With diverse clients throughout the world, Jason's team is well connected within many industries to assist with your marketing strategies. With no long term contracts and various levels of service, Jason's team will increase the quality of your online traffic, leads, and sales.
Free Website Audit Tool
See how well optimized a web page, landing page, or blog post is for an exact keyword or phrase
About the author...
Located in the heart of the Emerald Coast - Destin, FL, founder and Chief Marketing Officer, Jason Hall, and his team specialize in creating brand awareness / traffic and lead generation / marketing funnel and conversion optimization / and PR campaigns, while utilizing the appropriate marketing channels available within your industry.
With diverse clients throughout the world, Jason's team is well connected within many industries to assist with your marketing strategies. With no long term contracts and various levels of service, Jason's team will increase the quality of your online traffic, leads, and sales.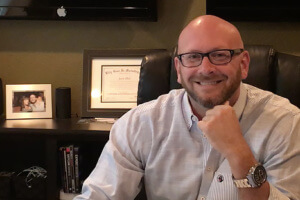 Request a digital marketing strategy session today and we'll show you what you've been missing!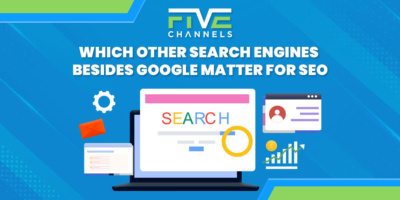 Are you struggling to improve your online presence and boost your website's SEO? Google is the most popular, but optimizing…