Digital marketing features a broad platform where you can advertise your products or services online, but it's not as easy as it sounds. For this marketing strategy to prosper, you need to understand your competition through the use of competitor keywords.
Yes, you can place a few sponsored ads on Facebook, retweet your services to your followers, and even send promotional emails to your subscribers, but you need to understand SEO and how it relates to keyword research.
Imagine if you had a back door where you can monitor your competitor's rankings, study their techniques, then use these same tactics to defeat them. That's the jist behind SEO competitor analysis.
If you want to know how you can view your competitor's keywords, and why it's essential for your marketing strategy, here is a detailed guide on tools you can use.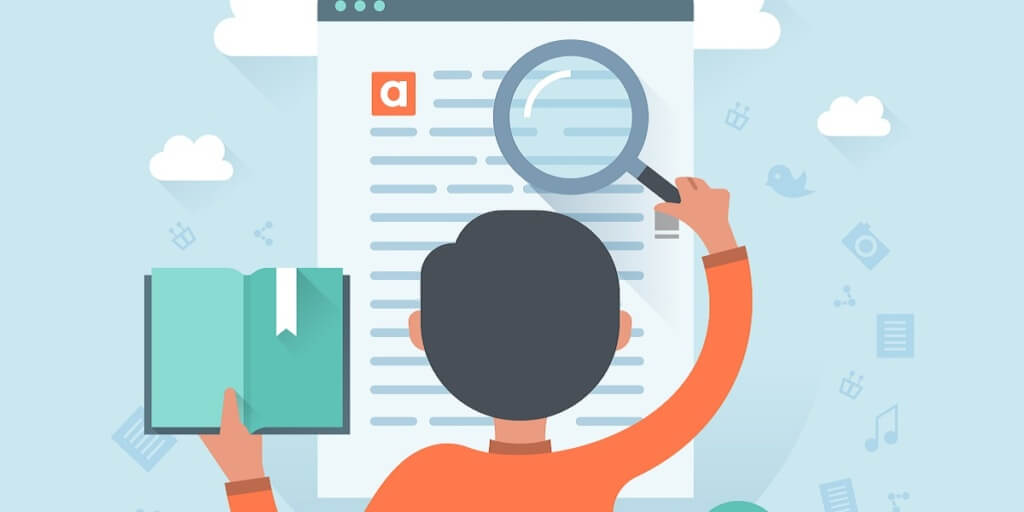 Keywords are the Lifeblood of SEO
Keywords are the single most vital tool for SEO. For you to rank high on google searches, you have to understand the algorithms that go into play. Using target key phrases, either short or long-tail, can manipulate how google sees your article and whether it deserves to rank number one, or on the first page.
That's where competitor keyword analysis comes into play. Not only will you gain a competitive advantage, but also you will be able to create organic traffic to your website without much effort. However, before we look into these plus other benefits, let's first understand what keyword competition, the types, competitive analysis, and how you can find out what your competitor keywords are is.
What is Keyword Competition?
There are different types of keywords, not by being long, short, or containing more words than the other, but by a factor of being essential or posing greater difficulty. What does that mean? Specific vital phrases have higher rankings and generate more traffic than others. This makes them more competitive than others.
Keyword competition, therefore, means the race to outrank your industry competitors through the popularity and specialization of the target keywords.
How to Undertake Competitive Analysis
Competitive Analysis an evaluation of the target keywords to understand why they rank and how they affect specific SEO factors. To undertake this analysis, you need to use specific competitive intelligence tools to guide your research. Before that though, you need first to define your competitors.
Depending on your industry, you have to look at your direct and indirect market. Who is also targeting the same audience as you? These will be your industry competitors.
After this crucial step, you can now move to how you can find out your competitor keywords. Here are several methods you can use.
Identify Non-Organic Keywords that Rank for Your Competitors
Not all keywords your competitors use will offer a competitive advantage. Specific phrases will provide targeted traffic to your site, which is excellent. Others will feel like fluff and give no additional value to your site.
To get the right keywords, you will have to do a competitive analysis of those keywords that allow your competitors' content to rank first or on the first page. You can use tools or other resources to check on ranking for two or more domains. Once you have identified the target keyword, you can then evaluate your next step.
Specific tools will allow you to view rankings on the top-performing key phrases you and competitors have, and ones you don't have, and your competitor has. The keyword competition analyzers will show you two crucial details:
– What you need to improve on in terms of keyword usage.
– Gaps that need to be filled in your content.
Identify Query Satisfaction
Various websites post content online for informational purposes. To be able to rank high in Google and to be a leading page, you have to offer top-notch content on your site, from the sales page, landing page, blog, and additional website copies.
This means that your competitor keyword doesn't have to mean a specific industry keyword automatically. It's not how the word is structured, it's how well it answers the audience's query.
For instance, if you look online "how to buy the best tv," you want information that will offer all the tv types available information. This includes the pros and cons of each, and what's essential for which situation. If your content doesn't answer that, then you can kiss the first-page goodbye.
Looking into your competitors' content enables you to understand how well they answer a particular query or topics that could gain you the competitive advantage by allowing you to offer more.
Alter Paid Keywords for Organic Keywords
When you do your keyword research, you will also see that some of your competitors use paid keywords. These key phrases certainly pay more in terms of ROI, and they can generate more traffic for you.
The intent of using tools to identify paid keywords is that you can use these words as your organic key phrases. This will not only allow you to gain the same benefits but will also save you extra expenses. That's not all, after you have identified these golden keywords, the next step is to seize this opportunity.
How? Here are three ways you can do that.
1. Check for gaps in the content and optimize on this specific keyword.
2. Merge your organic keyword with the paid keyword to allow for a more naturalistic semantic approach.
3. Optimize your primary web pages using competitor intelligence and these paid keywords.
Identify Keyword Scarcity
Keyword scarcity is the presence of little, or no use of a particular keyword. This goes in alignment with the second point on query satisfaction. When there aren't many sites, articles, or website content that focuses on a certain keyword, it means there is low competition.
With low competition keywords, you could rank high on google with the certainty that your content serves its purpose as well as answers queries. There are various platforms you can use to search for these high volume low competition keywords, which can aid in your marketing needs.
One factor to note is that just because there aren't many competitive sites looking into a particular topic or keyword, that doesn't guarantee you'll automatically rank high. It takes more than just being scarce, you have to be unique by using various other SEO tactics to produce high quality and competitive content.
Optimize Your Keyword Research
The entire process of keyword research is hefty because there are many types of keywords and other factors to be included in the process. To effectively optimize your search, you have to look into your site monetization model.
What does this mean? Different sites will prioritize different keywords depending on their specific models.
Among the multiple website copies available, you will note that your informative article can't rank first among affiliate sites. Therefore, optimization is very crucial.
Here are three standard models.
1. Adsense for high volume informative articles
2. E-commerce for commercial content
3. Affiliate for investigative information
You can use different tools to gain this information.
Tools to Find Competitor Keywords
At this point, you have an idea of how you can find your specific keyword. Now let's briefly look at the tools you can use to find these targeted key phrases for your SEO competitor analysis.
SEM Rush: A common competitive intelligence tool that not only fosters results, but can sort out your data via location, keyword, or URL. It deeply examines domains analytics for your organic, individual results. Finally, it can generate reports you can use for further research.
BuzzSumo: The number one element this site offers is detailed competitor information. You won't have to search manually with this site, as it will even inform you of new entries in the market. It has a domain comparison page, content analysis page, and keyword analysis data page.
SpyFu: A specific tool that looks at individual URL data. This could include advertisements, ranking history, backlinks, and search volume. Lastly, it also has "Kombat," a competitive tool that allows you to compare two or more URLs at the same time for specified results.
Ahrefs Keyword Explorer: A paid tool that analyses the keyword competition from the topic or title of the article rather than the usage and placement of the keyword. From there, you can read the content of the highest performing keyword.
Those are just but a few tools available. Others like crowdsourcing and AdWords might offer more specific and detailed research for a defined model.
Importance and Benefits of Identifying Competitor Keywords through Analysis
Keywords and outbound links are some of the most significant SEO assets when it comes to digital and online marketing. In this case, defining your competitor keywords plays a vital role not only for your marketing strategy, but also on the growth of your business.
Below are the reasons why you should do competitor keyword analysis and the benefits you can gain by knowing and using your competitor keywords.
Why Conduct Competitor Analysis
There are three main reasons why you need to conduct a competitor analysis.
1. Understanding Your Competitors
This is a perfect solution to gathering information on your competitors. Data like competitive rankings, size of your target, demographics, psychographic data, nature of competitors, among others. All this information is crucial for your growth because you can get an understanding of their strategies.
The metrics you gather from your competitor's URL/domain are enough to measure and compare your SEO health. From there, you can begin building on your strategy to gain a competitive advantage over them. Think of it as benchmarking on your competitor's website.
2. Identifying High-Value Keyword Information Crucial for Your Business
You already know that you don't have to look at every aspect of your competitor's site. Certain pages, blogs, topics, and key phrases allow your competitors, to rank high, thus earning them valuable returns on investment. In that case, you need to focus on that.
Without an in-depth analysis of your competitor's website, you won't know which keywords to target. The process involves checking on overlaps, filtering, and then formulating your organic keywords for your site.
3. Seizing Opportunities Against Your Competitors
You have the information you need, you have analyzed your competitors and formulated a better strategy that can outwit them, now it's time to seize the opportunity. This is the primary reason for your analysis, to get ahead of your competitors using their tactics optimized for better and higher returns.
Depending on your industry, you can use various methods to implement your new strategies, but be sure to look into key performance indicators to see if you are winning against your competitors.
Benefits of Using Competitor Keywords
– Create new high ranking keywords from your competitor's website
– Optimize your organic keywords for your target audience.
– Staying ahead of your competitors.
– Diagnosing your performance issues.
– Establish a keyword difficulty baseline across the industry.
– Expand and grow your organic traffic.
To pass your competitors, and surpass your consumer expectations, you have to look into what others are offering and use it to gain popularity and a competitive advantage. With competitive keywords, you're not only easing the difficulty of competing with direct and indirect competitors, but also placing yourself at the forefront for all your audience's needs.
Using Competitor Keywords for Competitive Success
Every industry experiences competition both internally and externally. In digital marketing, things are a bit simpler because using the right tools, you can identify the competitor keywords that will gain you competitive advantage over industry associates. The matter of identifying is just a taste of what success looks like.
If you'd like to know how exactly you can gain this competitive advantage, contact us. We can show you that plus many more ways you can improve on your digital marketing skills. You can also look through our blog page on more informative articles for your marketing needs.
Owner and Chief Marketing Officer, Jason Hall, and his team specialize in creating brand awareness / traffic and lead generation / marketing funnel and conversion optimization, while utilizing the appropriate marketing channels available within your industry. With diverse clients throughout the world, Jason's team is well connected within many industries to assist with your marketing strategies. With no long term contracts and various levels of service, Jason's team will increase the quality of your online traffic, leads, and sales.
Free Website Audit Tool
See how well optimized a web page, landing page, or blog post is for an exact keyword or phrase
About the author...
Located in the heart of the Emerald Coast - Destin, FL, founder and Chief Marketing Officer, Jason Hall, and his team specialize in creating brand awareness / traffic and lead generation / marketing funnel and conversion optimization / and PR campaigns, while utilizing the appropriate marketing channels available within your industry.
With diverse clients throughout the world, Jason's team is well connected within many industries to assist with your marketing strategies. With no long term contracts and various levels of service, Jason's team will increase the quality of your online traffic, leads, and sales.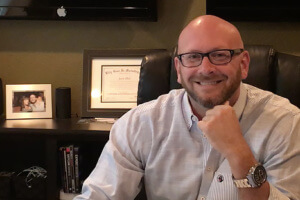 Request a digital marketing strategy session today and we'll show you what you've been missing!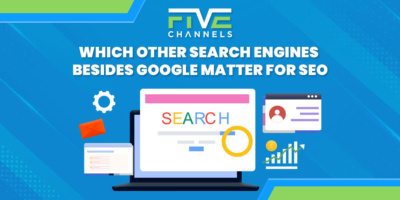 Are you struggling to improve your online presence and boost your website's SEO? Google is the most popular, but optimizing…