Social selling is primarily the use of social media sites to locate and close deals with new prospects. Salespersons use social media to create value, and answer questions from prospective buyers. The salespeople respond to the customer comments, and create awareness, until the prospect is ready to make a purchase.
Social media increases traffic to your website and builds conversions. It also raises brand awareness and establishes brand identity. Social media improves communication as well as interaction with your followers.
If you keep your audience engaged, it will be easier for you to meet your desired marketing goals.
Using social media for sales is a powerful way of conducting business. Most of your prospective buyers are interacting with different brands through social media platforms. If you are not directly communicating with them, you are probably missing out.
Marketing on social media can bring success to your organization. It creates brand advocates and generates leads.
Selling your products on social media involves the creation and sharing of content. The content's goal is to market and achieve branding objectives. Some of the activities involved in social media marketing include image and text updates.
You can also create content that drives your audience. Above all, you can use paid social media engagements. Social media is a great place to sell to consumers.
Here are some social media sales ideas to get you started.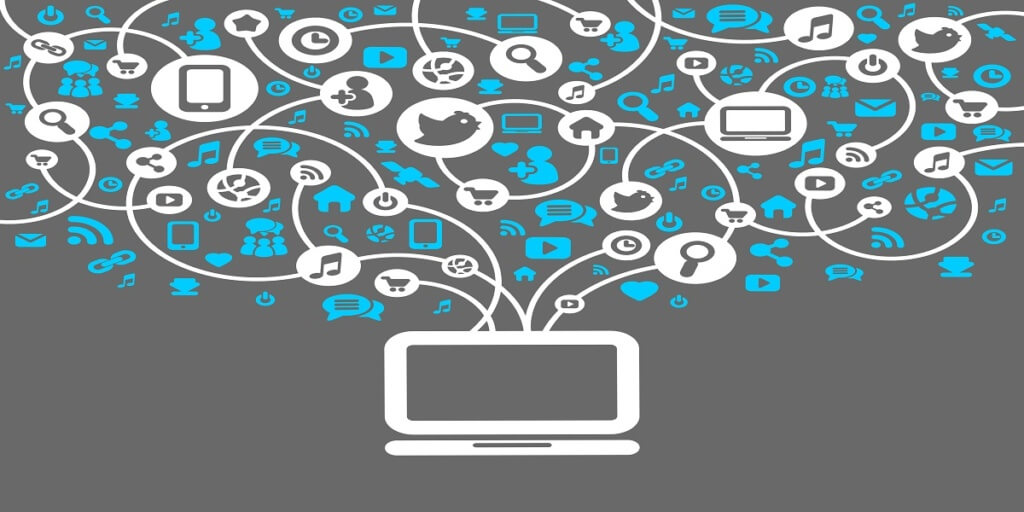 Start with a Plan
Before you create social media campaigns, your business goals should be taken into consideration. If you kick start a social media marketing campaign without a proper strategy, it is the equivalent of wandering around a forest without a map. You might find your way, but it will take a long time to get there.
Below are a few questions you need to ask before starting a social media marketing campaign.
– Who are you targeting?
– Which social media site do you expect to find your audience?
– What is your business seeking to achieve through social media marketing?
– Which message are you communicating with your audience?
For instance, if you operate a travel business, you need to use visuals. Therefore, you should engage your audience with high-quality images. Your presence will be best felt on Instagram and Pinterest.
If your company is conducting a sales campaign on the other hand, Twitter is the right place for you.
Choosing the Best Social Media Site
There are a number of factors to consider when picking a specific site.
Facebook
It is a user-friendly social media site where you can run an active social media marketing campaign. First though, you need to establish a Business Page.
You need to come up with an appealing layout too. Visual components are vital when it comes to the Facebook experience.
The message you post on Facebook should also be light and friendly. Remember, it is a platform where people relax and chat with their friends. You also need to find a cost-effective strategy to keep your followers engaged.
LinkedIn
LinkedIn is a platform where professionals engage with each other. It is a professional social marketing site. LinkedIn is an ideal platform to participate in professional dialogue with like-minded people in the industry.
You can share ideas and exchange content. LinkedIn is a platform where you can post jobs and conduct employee networking.
Your business can reap big rewards if the clients recommend it on your user's profile. Endorsements create value for your organization. Your business appears trustworthy and dependable, especially for new customers.
You can answer questions on LinkedIn and get a recognized as a thought leader.
Remember, LinkedIn has over 600 million active users. It is a platform that comes with numerous opportunities for marketing and referrals.
The other unique feature of this marketing platform is groups. There are more than 1.8 million groups.
LinkedIn experts claim that less than 16% of the members have joined 100 groups. As an advertiser, you need to find a group. Don't mingle with other salespeople, try to find customers.
You want to share knowledge with potential buyers as well. If you are targeting small business owners, you need to locate groups relating to small businesses. When you contribute to the groups, more people will view your profile.
If a unique visitor views your profile, send them an invitation to connect. You can also connect with potential clients in the same group by broadcasting a message to them. The LinkedIn saved search feature allows you to create a search based on your preferred customer profile.
LinkedIn will leave a notification each time a customer signs up with a matching profile.
YouTube
YouTube is an ideal place to create and share video content. If properly utilized, YouTube is a powerful avenue for marketing. Businesses all over the world are creating video content with the hopes that they go viral.
Instead, your business should focus on creating informative videos. How-to videos rank high on Google. This way, your business can get a competitive edge in the industry.
Google+
Realistically, the idea of Google+ was to compete with Facebook. However, the initial ideas failed. For this reason, this social media platform serves a more concentrated niche audience.
It doesn't work for every business. However, some people are very active on Google+. You can attach pictures of your merchandise and services on Google+. You can also share videos and links.
Your business should also utilize Google+ circles efficiently. The circles allow you to divide your audience into smaller units. It allows your social media manager to share promotional content with specific people in your circle. You can also establish a circle made of your super fans where you share special discounts as well as exclusive offers.
Pinterest
Pinterest is proliferating as one of the favorite social media sites for marketing. It is an image centered platform where your business can conduct sales-driving ads.
This social media site allows your business to showcase their products to an audience using unique Pinboards. If your primary consumers are ladies, you need to focus on Pinterest.
Women mainly dominate the site. If that's your demographic, Pinterest is the best platform for you.
Twitter
Twitter allows you to convey your promotional message across horizons. It is a powerful social media site you can use for marketing. You can follow people tweeting in your niche and entice followers.
Your business can mix up official tweets with unique packages, such as discounts. You can also crack a few jokes to your audience to keep them engaged. If one of your clients says something good about your business, be sure to retweet!
Make sure you answer people's questions, when possible, too. Marketing on Twitter demands dialog and communication. You need to interact with your followers as much as possible.
Yelp and FourSquare
These are location-based social media sites. They are ideal for location-based campaigns. Once you register on these sites, customers will review your business.
Positive reviews will give you a competitive edge.
Reddit
Reddit is an appealing social media site that can give your company mileage.
If you have compelling content, Reddit should be your first stop. The site has over 2 billion page views every month. That said, the site has incredible marketing potentials. Even so, if you are a marketer, you need to understand that Reddit will only allow unique and exciting content.
Posting on Reddit is not for faint-hearted marketers. If you submit spam content, the community will rate your business down. However, if you have content that will engage the geeky and internet obsessed community, you will reap tremendous benefits.
Understand Your Audience
Social media and sales require a better understanding of target customers. You need to reach out to them on their preferred platforms. If your clients are on Pinterest, find them! Send them branded message with promotional codes.
You should also focus on various channels to reach out to a broader audience. Don't use your financial muscles to build multiple accounts. Create one account and strengthen it on all the leading social media platforms.
Get to your audience and make sense of your brand. For example, if your ideal demographic us over 35 years old, Instagram and Snapchat are not the best platforms. Instead, use other platforms such as Facebook and Twitter.
Use Social Media Influencers
We all know that social media increase sales but working with a social influencer guarantees leads. Influencer marketing has been used since the advent of social media.
For instance, on Twitter, a tweet from an influencer has been known to compel new clients to make purchases at a rate of more than 40%. Most of their followers trust their influencers. Having them promoting your brand will automatically drive sales and deliver ROI as high as 600 percent.
The utilization of social media influencers is a win-win for your business. You can have these influencers feature your products on their videos and photos. They can also leave engaging personal stories about your products and services.
Additionally, you can instruct your influencers to leave authentic evaluations of your company. They can also create learning tutorials, as well as how-to content, based on your products. Your business could get a gigantic boost when you work with social media influencers.
Keep in mind that 70% of consumers trust social influencers. Find influencers in your industry and request them to post about your brand in exchange for money or free samples.
Brand Advocates
You can also promote your products and services on social media using real customers. Your primary customers can convert into brand ambassadors. However, you will need to prompt them with freebies and discounts.
You also need to investigate keyword and hashtag searches that relate to your brand on various platforms. It will re-direct you to the people talking about your brand.
For instance, if you are promoting EFG wallets. Obviously, you will need to search for #efgwallets on your preferred social media sites. The search results will reveal what customers are saying about your brand.
Find a positive review and work with that person.
Paid Ads
Paid ads are an ideal way of increasing online sales through social media. Paid social advertising is cost-effective and expands your reach. If you do things right, you'll showcase your content in front of a huge audience.
Social media platforms offer granular targeting capabilities. It allows you to focus on your budget, and the specific people interested in your products and services.
In saturated social media, it is no longer viable to post regularly and reply to comments. You can boost your sales by using paid ads. Organic reach continues to drop on social media sites.
You need to leverage paid media and reach your audience. Your business will have to pay to stay ahead of the game.
The best platform to run your ads is Facebook. It has algorithms tweaked to reach a wider audience, and extensive targeting tools make it easier to establish successful campaigns.
Create Valuable Content
Entice your followers with valuable content. Bear in mind that social media is a platform to provide bite-sized content for your clients. The posts should be engaging and compelling to lure them into making purchases.
On top of promoting your website, you can also post informative content that will make your business page stand out. Audiences prefer valuable content over vague ones. Ideally, your posts should concentrate on educating your audience about your products.
You should also focus on guiding your clients on how to navigate your website. The objective is to furnish the customer with info. The information should encourage them to try your products.
For example, if you sell popular cooking ingredients, you can share short videos of recipes to entice your followers. Then remind your audience that they can buy the ingredients from your online store.
Owner and Chief Marketing Officer, Jason Hall, and his team specialize in creating brand awareness / traffic and lead generation / marketing funnel and conversion optimization, while utilizing the appropriate marketing channels available within your industry. With diverse clients throughout the world, Jason's team is well connected within many industries to assist with your marketing strategies. With no long term contracts and various levels of service, Jason's team will increase the quality of your online traffic, leads, and sales.
Free Website Audit Tool
See how well optimized a web page, landing page, or blog post is for an exact keyword or phrase
About the author...
Located in the heart of the Emerald Coast - Destin, FL, founder and Chief Marketing Officer, Jason Hall, and his team specialize in creating brand awareness / traffic and lead generation / marketing funnel and conversion optimization / and PR campaigns, while utilizing the appropriate marketing channels available within your industry.
With diverse clients throughout the world, Jason's team is well connected within many industries to assist with your marketing strategies. With no long term contracts and various levels of service, Jason's team will increase the quality of your online traffic, leads, and sales.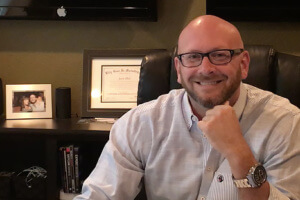 Request a digital marketing strategy session today and we'll show you what you've been missing!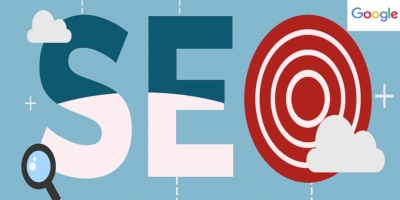 The past year has seen a host of new search trends online, with Google citing Coronavirus as the most searched term. The search…