Operating a local business in a climate that is steering consumers to online products and services can be difficult. To rise above the fray, you must have local marketing strategies. These include traditional and digital marketing.
There is no getting around not having an online presence and being successful in today's competitive market. An estimated 4.39 billion people in the world have access to the World Wide Web. Chances are your competitors are already reaching your target audience online.
Google tops the list of best search engines. The number of searches people conducted on their platform on a daily basis is astronomical. With so many people utilizing smart devices to complete their day-to-day tasks, your business needs to be online to reach them.
Effective marketing will utilize search engine optimization to boost your rankings in local searches for your product or service. Your traditional efforts will place your business in front of people physically.
Is your business struggling to connect with your local market? Here are a few local strategies for every budget to get your business noticed in surrounding neighborhoods.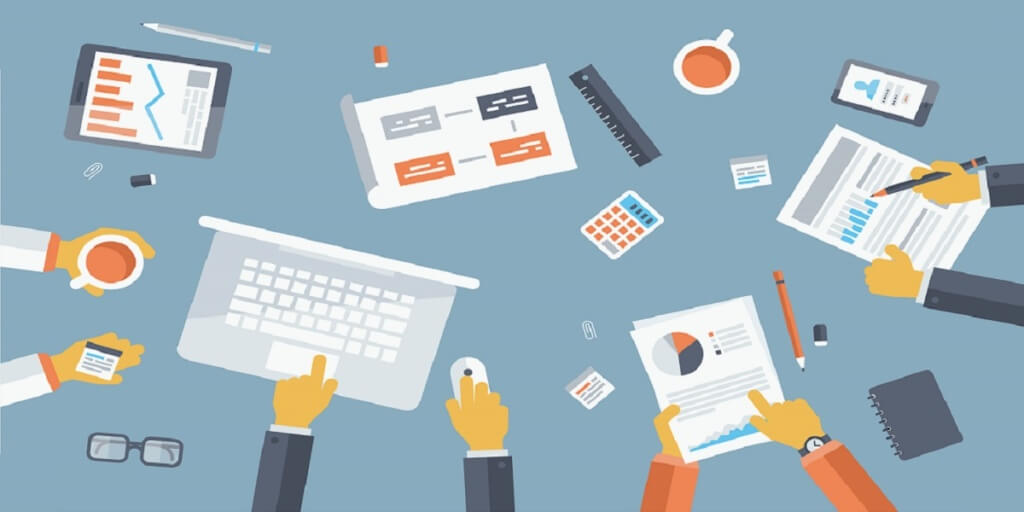 What is Traditional Marketing?
Traditional marketing is often referred to as marketing techniques that are done without the use of the internet. Instead of search engines like Google, Bing, and Explorer, people relied on the Yellow Pages and calling 411.
Businesses still utilize traditional means to reach their target audience. Some are still very effective. For a local small business, some of the advertising styles are not always cost-effective. This is why it is so important to add digital marketing to your budget.
Digital Marketing Explained
Digital marketing is multi-faceted, and because it takes place online, the various processes have the potential to reach a greater audience. Plus, many techniques are cost-effective and can fit within any budget.
Some things you and your team can do on your own. Others may require outsourcing to professionals who are proficient and knowledgeable on what's new and trending.
At the heart of digital marketing is creating content that can be shared across many platforms. The content is designed to bring visitors to your website to learn more about your product or service.
In local marketing strategies, if you are not selling a product, the goal will be to get customers to your brick and mortar location.
The Importance of Expanding Your Local Marketing Strategies
It is important for businesses with a physical location to have a well-balanced mixture of both traditional and digital marketing. The two should complement each other to get potential customers through the sales funnel, so you can close the deal.
An effective local marketing strategy will give a significant boost to your brand. People will know your business online and in the community.
Everything may not give you an immediate return on investment. Stick to the strategy and over time you will begin to see the fruits of your labor.
Now that you know the difference between traditional and digital marketing let look at how each process works.
Focus on Brand Building
Branding is a very important component of any marketing strategy. It is more important when it comes to local businesses. On a local level, a business owner can have personal interactions with their customers.
With online brands, you may communicate with a business or individual via social media but never meet them in person.
What exactly is branding?
It is the process of creating a persona that people relate to your product or service. Your brand is not only the face, but also the voice of your business. It is your logo, tagline, color scheme, and other things that people come to identify with what you do.
It is easier for a small business to create a brand around a service. In small businesses, this could be doctors, lawyers, and other entrepreneurs that are their brand.
When it comes to products, you'll need something really unique to build a brand around. This is not to say it can't be done. Just look at top brands like Nike, McDonald's, and Amazon.
They are three very different companies, but each is identified by their logo.
Build a Business Website
The first thing to do when it comes to building your digital strategy is to design a business website. Your website is the hub of everything online. There are three things a good business website needs to create a good experience.
1. User-Friendly
When someone visits a business website, they have certain intentions. These include learning about your business, learning what you have to offer, and completing a purchase. Make the information easy to access and transactions simple to complete.
2. A Mobile-Responsive Version
As mentioned earlier, a large percentage of people are accessing the internet via smart devices. The number is larger than those accessing on a desk or laptop. For this reason, your website has to be able to convert to smaller screens without impacting the user experience.
To do this you'll need to build a mobile-responsive version.
Smart devices typically come in four standard screen sizes. Most devices give the user the option to rotate from portrait to widescreen. No matter the device or how it is being viewed, the information automatically resizes without losing its functionality.
3. Quality Content
One area business owners often come up short, is believing all they need is to have a website that has an about page and a list of services. This is a recipe for falling down a rabbit hole of irrelevant websites.
There are countless numbers of websites, and the majority of them are not active or up-to-date.
To ensure Google and other search engines know to recommend your site to users, it must have quality content that is updated often. The content also needs to be optimized for search engines.
Implement Search Engine Optimization (SEO) Techniques
Once your website is up and running, you'll need to keep up with SEO trends. These are tactics used to catch Google's attention and the algorithms used to rank webpages in the search engine.
There are various things you can do to accomplish this goal as a business learning how to market locally.
Local area marketing has an advantage. You are trying to market to people in a specific area. Plus, your product or service is central to your location.
Build core keywords and use them in titles, descriptions, and link building. Next, optimize your images and videos, making them relevant to your brand.
Content Marketing
There can't be an effective SEO strategy if there isn't useful content to apply the techniques. Content marketing is where you produce information for your website. Depending on the type of website, your content could be informative blogs or articles.
Businesses that sell merchandise can benefit from adding e-commerce to their website and sell products online also. In this case, you would need images and product descriptions.
For service-driven businesses, the website will have a booking application to encourage people to schedule appointments online. Your content local marketing would consist of content defining you as a local service provider. The content would also describe the services.
Benefit from Google Products
Google didn't become the leading search engine just because. They deployed their own strategies to become the leader. They continue to grow because they have set the standard for businesses to rank on their platform.
They offer many products to help businesses succeed. The most popular products include:
– Google AdWords
– Google Analytics
– Google My Business Page
– Google Retargeting
– YouTube
Register with an Online Directory
Online directories are another useful tool. These are websites that are sometimes created by the local Chamber of Commerce. Others are created by independent sources.
This form of local area marketing is similar to the Yellow Page business directory. The website allows businesses to post their company's contact information on their website for free.
They offer tier-pricing levels that could include a link to your website. The next tier might include a personal page that allows you to post images, videos, a bio, and links to your business social media channels.
SEO techniques can be used to gain more visibility.
Get Social
A lot of small business owners were reluctant to use social media. Now they understand the huge benefits to their SEO strategy. If social media is not your thing, look for someone to assist you because you need it for your local marketing plan.
First, you'll need to understand which platforms your target audience is most likely to use. Next, you'll want to get familiar with how the platform's business pages work, and what features they offer.
Facebook is a popular site for business owners, and they have a lot or marketing tools. Techniques you can use in your local marketing strategy include:
– Paid targeted ads
– Facebook Story
– Automated Messenger
– Auto-post to Instagram
– Insights reporting
– App Integration
SEO comes into play when you share content links from your website. Done correctly, your posts will auto-populate the post with the contents image and a short passage. When a user clicks on the link, they will be taken to the websites page.
Support Your Community
Now that you have your online digital strategy up and running, it is not time to mix in your traditional marketing.
To be a successful business owner, your community needs to know who you are, and what you are offering. A wonderful way to do this is by supporting your community. We live in an era where people are big on supporting causes.
If a business supports those organizations, the residents will support that business.
This is where your branding comes into place. Agree to be a vendor or sponsor at local events. These can be expos, high school sports, or community awareness functions.
Have banners, table coverings, t-shirts and other branded items for local area marketing. Provide promotional items as giveaways.
Lend your support and expertise as a way to garner speaking engagements.
Utilize Door-to-Door Marketing
In traditional local marketing, print media is still utilized. Two ways to use it in your plan are door-to-door marketing.
1. Every Door Direct Mail
EDDM is a service offered by the United States Postal Service. The tool is for local area marketing and allows businesses to target certain neighborhoods for marketing.
Determine how many homes or businesses you want to reach. Get marketing material printed. Drop it off at the post office and the postal carriers deliver it during their regular routes.
2. Door Hangers
This might be a more cost-effective route that works similar to EDDM. The difference being you hire someone to place the advertising on the doorknob of each home. Make sure you have the means to verify the materials were delivered.
Create Brand Advocacy
This is the final piece of how to market locally. If everything you implement is working as planned more people should be coming through the door. Hopefully, the service you provide is phenomenal.
Brand advocacy is free marketing. It is when people love your business so much that they are willing to tell everyone about it. They share your email campaigns, follow your business on social media and share your content.
When asked for a recommendation they think of your business first.
Although this is not paid advertising, it is a good idea to have a brand advocacy rewards program. This could include free promotional products or advanced notice of upcoming new releases. You can also invite your advocates to private functions for your business.
Shop Local!
Local marketing strategies will get people through your doors and have a positive impact on your bottom line. Don't be afraid to try new things. Investing in new techniques will give you a fresh approach to gaining new customers.
There may be things you're doing that are working well. Other areas you may need to improve. Here at Five Channels, we want to see small businesses succeed.
Click here to get your digital marketing review and see what our team has to offer to make your marketing beneficial and effective.
Owner and Chief Marketing Officer, Jason Hall, and his team specialize in creating brand awareness / traffic and lead generation / marketing funnel and conversion optimization, while utilizing the appropriate marketing channels available within your industry. With diverse clients throughout the world, Jason's team is well connected within many industries to assist with your marketing strategies. With no long term contracts and various levels of service, Jason's team will increase the quality of your online traffic, leads, and sales.
Free Website Audit Tool
See how well optimized a web page, landing page, or blog post is for an exact keyword or phrase
About the author...
Located in the heart of the Emerald Coast - Destin, FL, founder and Chief Marketing Officer, Jason Hall, and his team specialize in creating brand awareness / traffic and lead generation / marketing funnel and conversion optimization / and PR campaigns, while utilizing the appropriate marketing channels available within your industry.
With diverse clients throughout the world, Jason's team is well connected within many industries to assist with your marketing strategies. With no long term contracts and various levels of service, Jason's team will increase the quality of your online traffic, leads, and sales.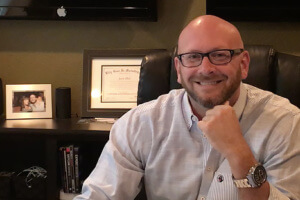 Request a digital marketing strategy session today and we'll show you what you've been missing!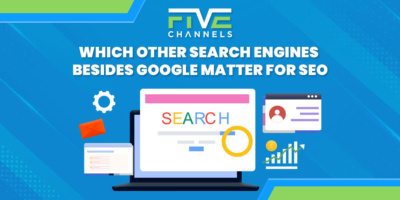 Are you struggling to improve your online presence and boost your website's SEO? Google is the most popular, but optimizing…