Need Instant Website Traffic? Here Are Nineteen Strategies to Increase Web Traffic Fast
Quick! What's the fastest way to drive traffic to your website?
You likely said advertising. That's true, but the response misses a lot of nuances. Getting instant website traffic takes skill.
Here are some methods you can try.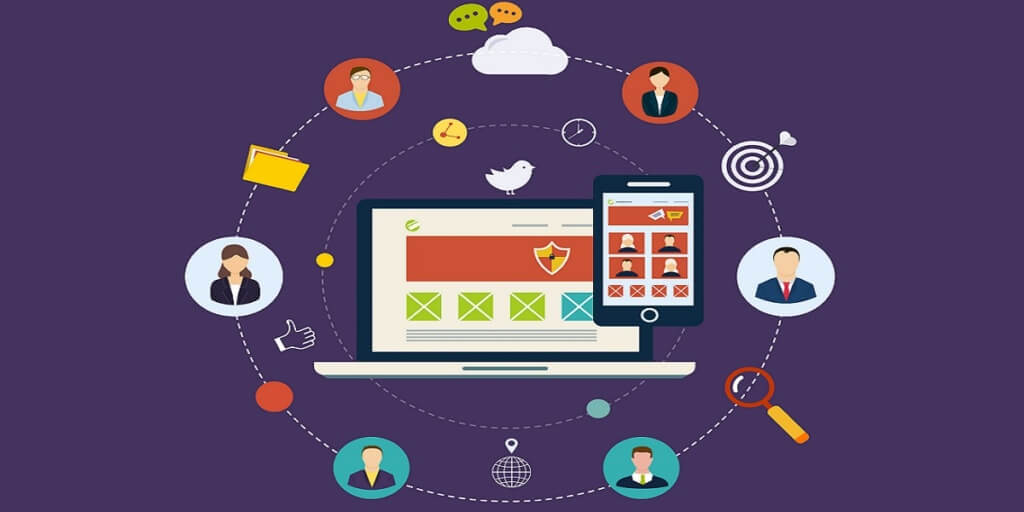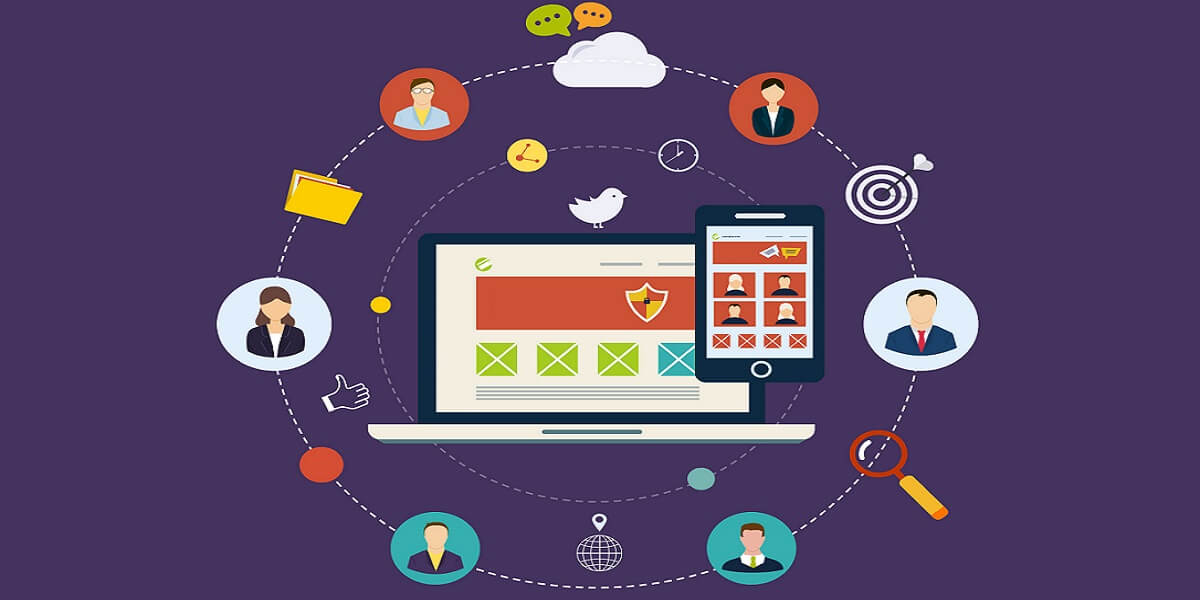 1. Pump Up Your Advertising
Let's start with the basics. If you want to drive traffic to your website, you need to advertise. Doing it quickly means that you need to increase your spending.
Splashing a lot of money on an updated marketing campaign could produce serious results. Focus your efforts on areas where you can ramp up quickly.
Make sure that you stay on top of your analytics. You don't want to pour money down a well and never see it again. You have to see if your efforts are working.
Reliable data can give you the information you want to know.
2. Go Viral
A strategic, viral post on social media can completely change your business. Suddenly, millions of eyes will be looking at you. It's advertising gold.
Going viral on purpose is a special art. You might even think about hiring a professional company specifically for this project. Even then, there's no guarantee that your efforts won't be wasted.
Be careful to avoid politics. Your customers are diverse individuals and you don't want to alienate anyone. You should only post political content if it's directly related to your business.
3. Create a Coupon
Everyone on earth loves saving money. Online coupons are particularly popular because you don't have to carry anything around. People are far more likely to take advantage of the promotion.
You can create a surge of interest in your brand by offering the right deal, 10% off isn't going to do it. The offer needs to be juicier.
If you're desperate for website traffic, try offering a flash sale, or a free first month, week, etc. The allure of a free product or service is hard to resist.
4. Update Your Website
A faulty website is a major hindrance. Your customers won't appreciate glitches when they visit your site. It's an easy way to lose sales.
If you're a tech-focused person, you can hire a freelance programmer to fix any bugs. It's especially important to keep your site running if it's an e-commerce operation. Any problems should be taken care of immediately.
A broken website won't be able to sustain any traffic.
5. Hire a Designer
In addition to functioning properly, you also need your website to look amazing. People now have very high standards. Your website needs to stand out.
The nicer your product, the nicer your website needs to look. You can't draw traffic to a site selling Rolex watches if it looks like it was cobbled together by a kindergartner.
Designers can be found at all price points. It's not impossible to find someone willing to design something like a logo for $5.
6. Facebook
Facebook is a marketing behemoth. You could focus all of your attention on Facebook to the exclusion of everything else and still find massive success.
You can achieve this by taking advantage of sponsored posts. These are posts that you pay Facebook for. In return, the site shows your post to countless potential customers.
The reason Facebook marketing is so valuable is that you can finetune your ad campaign. Young males ages 18-34 don't need to see your ad for feminine hygiene products, but they might be interested in beard oil.
You can scale your campaign to suit your budget. If you need to get a lot of traffic to flow to your site, Facebook can show your post to millions of people.
7. Instagram
Instagram, owned by Facebook, is a fantastic marketing platform if you have a product that you can easily take pictures of. Accountants may want to stop and consider before they devote all of their advertising budget to Instagram.
However, if you're selling something like ornamental beads or dress collars, Instagram can change everything for you. Your strategy on Instagram is a little different than what you should do on Facebook.
On Instagram, the environment is ruled by influencers. These men and women promote your product on their own social pages. Their followers trust them.
8. Google
The accountant who avoided Instagram would do very well with a paid Google ad campaign. For example, you can buy the words "accountant in your city."
If you live in a place like New York City, you'll have a lot of competition. If you live in a small town in Kansas, however, you can corner the market.
The ultimate achievement is landing on the first page of the Google search results for the term or phrase that you're targeting. At the very least, you should be the first result when people search for your business or website name.
9. Better Content
Whenever someone goes online, there's a lot competing for their attention. If you want to hook them on your site and experience a big jump in traffic, you need to create content that will keep them interested.
It doesn't matter what your industry is, a great blog is a good addition to your website. Valuable content delivers endless returns.
A timely, useful piece can be advertised as a way to quickly draw people to your site. For example, you can use your blog as your Facebook sponsored post. Just make sure you have an incredible headline.
10. Guest Post
Guest posting goes both ways. You post a blog on another site that leads back to yours. You also allow other business owners in the industry to post content on your site.
Either way, you should notice an uptick in site traffic. The only way this will work, however, is if you produce highly readable content. The sites that you partner with should be strong in their own way.
The guest posting strategy is very useful. Your Google search results can improve as a result. However, it takes time to build the relationships.
11. Business Cards
A good, old-fashioned business card still has a lot of power. It helps people remember who you are. You should pass out your business card whenever you have the chance.
You never know when someone may need your services. People sometimes keep business cards stuffed in their purse or wallet. Even if they're not interested in your website, they may whip out your card if a friend mentions needing someone in your industry.
Your business cards should suit your position. A high-powered lawyer should have very nice business cards.
You can outsource the design to someone else. On sites like Fiverr, you can find graphic designers willing to work on your business card template for a very low rate.
There are also designers who put premium prices on their work. It's up to you decide what your business needs.
12. Billboard
Billboards are hugely effective. If you want to make a dent in your sales, you need to do something dramatic. People need to hear about your business. 
A billboard can be used to achieve these purposes. Keep it simple. A short phrase or a few words is all that you need.
As cars go whizzing by, drivers are only going to give your billboard a glance. You need to capture their attention in a few seconds. One idea is to use a good picture and only your website address for the text.
The price of the billboard depends on where it is. Hanging it in the city center will be pricier than if it were in the outskirts of town.
13. Attend Conventions
If your industry has conventions or conferences, you should attend them. It's a very reliable way to drive traffic to your website. After all, you'll be in a room full of people who are interested in what you're offering. 
Conventions can be expensive, so you need to plan accordingly. You probably don't need to bring your entire team. Trim the budget wherever you can.
You should hand out business cards with your website address printed on them. Depending on the convention, you can also wear t-shirts with the same information. The goal is to remind people to visit your site.
14. Master SEO
Proper SEO, or search engine optimization, can make a night and day difference for your website. If you're not handling your SEO correctly, fixing it will result in a gigantic increase in traffic. SEO is so important that you may need to hire someone specifically to handle your website's SEO and content concerns. 
All of your content is meaningless if no one ever reads it. Your customers need to be able to easily find you. That won't happen unless you commit to an SEO strategy.
If you're trying to sell dog collars in Central Park, you need to appear in the search results for "custom dog collars in Central Park" or whatever phrase you prefer.
Most people have predictable search patterns. You can figure out what your customers are entering into Google. Once you have that information, you can use it to make your site more attractive to search engines.
15. Utilize Links
Search engines love links. Your site should be full of them if you want it to succeed. Links to other websites, links to content on your site, links to your social media pages.
Links make your site appear more legitimate. If other websites are referencing yours, it must be for a reason.
The links need to make sense. If you're selling medical equipment, there's no need to link to a site selling bone china plates. It'll frustrate your customers.
Strong link building is an easy and under-looked way to drive traffic to your site.
16. Interview Experts
One of your goals should be to establish yourself as a credible expert in your field. One way to do that is to interview industry giants. Use all of your connections to make this happen.
You should cross-post the video on multiple channels. YouTube, your own website, Instagram, etc. The goal is to get as many people as possible to view your video.
That's the only way it'll drive up traffic. A text interview is useful, but it won't be as striking as a video.
You should be very careful about posting combative interviews. They can do very well, or backfire wildly. You understand your audience best.
17. Email
Don't underestimate the power of email. Sending an interesting email is a great way to introduce your brand to potential customers and keep the old ones hooked. 
Writing the perfect marketing email isn't simple, and an overly salesy pitch probably won't work. You need to be more subtle.
A professional writer or marketer can help you craft the right message. The right email can send your traffic through the roof. It should be genuine.
18. Comment Away
Engage your customers as much as you can. Lots of comments on your site is a good thing. If anyone asks a direct question, you should take the time to respond.
You don't have to do it yourself. In fact, you likely don't have time to. The work is easily outsourced.
People like getting noticed. They'll keep coming back to your site and drive up traffic if you make them feel special.
19. Use Video
Videos are easier to share online than long text documents. Adding relevant videos to your site breaks up the monotony.
The videos should be short, unless you have a strong reason to do otherwise. A 30-second to one-minute clip is perfect. If you're lucky, one of your videos will go viral.
The tone and subject of your videos depend entirely on your industry. A funeral home would offend its customers if it posted a lighthearted, mocking video. By contrast, your local burrito shop would look ridiculous if they posted something somber.
Building Instant Website Traffic
Instant website traffic can beef up your sales. Many businesses now exist entirely online.
Our blog is designed to help business owners and digital marketers. If you're trying to expand your marketing knowledge, feel free to check out another post or get in touch with us directly.
Owner and Chief Marketing Officer, Jason Hall, and his team specialize in creating brand awareness / traffic and lead generation / marketing funnel and conversion optimization, while utilizing the appropriate marketing channels available within your industry. With diverse clients throughout the world, Jason's team is well connected within many industries to assist with your marketing strategies. With no long term contracts and various levels of service, Jason's team will increase the quality of your online traffic, leads, and sales.
Free Website Audit Tool
See how well optimized a web page, landing page, or blog post is for an exact keyword or phrase
About the author...
Located in the heart of the Emerald Coast - Destin, FL, founder and Chief Marketing Officer, Jason Hall, and his team specialize in creating brand awareness / traffic and lead generation / marketing funnel and conversion optimization / and PR campaigns, while utilizing the appropriate marketing channels available within your industry.
With diverse clients throughout the world, Jason's team is well connected within many industries to assist with your marketing strategies. With no long term contracts and various levels of service, Jason's team will increase the quality of your online traffic, leads, and sales.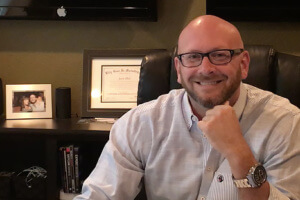 Request a digital marketing strategy session today and we'll show you what you've been missing!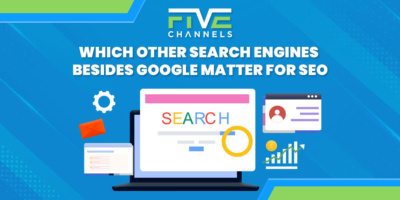 Are you struggling to improve your online presence and boost your website's SEO? Google is the most popular, but optimizing…