Are you ready for your live shot?
If live streaming isn't a part of your brand's content marketing strategy, you are missing out of one of the most powerful ways to reach and interact with your audience.
Audiences are bombarded with content every day. While you may already be using standard video content, live video offers the opportunity to capture the attention of your customers and keep them engaged.
Now's the time to include into your marketing plan.
The Growth of Live Video Streaming
Video has proven to be high-impact, cost-effective method to deliver content for both B2C and B2B. Audiences prefer visual media, especially video, because it is more engaging and entertaining than written content. While basic video is still a strong marketing tool, live video has proven to be a successful extension to video marketing.
Live streaming started to garner popularity when Facebook Live was introduced in 2016, and other platforms followed with introducing live video platforms. In addition to the evolution of live social media platforms, the growth of live video is driven by the increasing use of mobile devices. These statistics tell the story of live video's value:
1. Video is projected to make up as much as 82% of all Internet traffic by 2020, a growing share of which will be live video content. (Cisco)
2. Global live video streaming market is expected to grow from $3.25 Billion in 2017 to $7.5 Billion by 2022 (Markets and Markets, Video Streaming Market Global Forecast)
3. Over 360 million users watch Facebook Live regularly; 200 million users watch Instagram Live
4. On Facebook, live video attracts three times as many views as previously-recorded content and 10 times as many comments (Facebook)
5. 80 percent of people prefer watching a live video than read a blog post; 82 percent prefer live video to reading a social media post. (Livestream)
6. 98.4% companies indicated live video was part of their 2018 marketing strategy and 25% stated live content will be a top priority.
Benefits of Live Video
Live video brings with it a number of benefits that you will want to utilize to help your company grow.
Let's take a look at some of the advantages that live video can bring to you.
Deeper Interaction and Engagement with Customers
Live streams are all about building audience engagement, which leads to a deeper and authentic connection, which leads to trust. Live video establishes a real-time connection and facilitates a conversation between you and the audience.
Your customers become part of the content by commenting instantly on what they are watching and get feedback. The ability to chat with your customers in real-time makes them feel their voices are being heard.
You won't be able to create this kind of relationship with your audience through any other content.
Build a Community
Live streaming is being used so often because it helps to create a community. The audience can interact with each other during the live stream and forges a sense community among your customers.
When customers connect through a community, the customer experience improves, and customers are more likely to promote your products.
A community has to develop naturally, and live streams help make the connections.
Demonstrate Authenticity and Transparency
Live video allows you to show your company's true personality and show customers a human face. Unrehearsed, live video comes across as realistic, relatable and trustworthy, showing your company values transparency. Humanizing your company to the audience enables you to more effectively tell your brand's story.
Sometimes customers can be skeptical of a company's marketing efforts, feeling the brand isn't being upfront with them. Since live video cannot be edited or modified, you can give customers a view of what's happening behind the scenes and how your company does things.
The attraction of live video is its authenticity, so do not overprepare for the broadcast. Set the basic structure of your program but try not to come across as scripted or stiff.
Realize Costs Savings
Live videos are not meant to be overly-produced or staged, which equates to minimal cost and effort.
Live streaming can be created on a shoestring budget and still bring great results.
All you need to live stream is a dependable Internet connection and a smartphone camera, which can shoot in HD quality.
Reach a Wider Audience
The Internet is an immeasurably large place. A live streaming event gives access to audiences who wouldn't have otherwise participated in your event.
Word-of-mouth on social media channels can generate interest from people who normally wouldn't be reached through written content
Extend Life of Content
Live streams offer plenty of content to repurpose and incorporate into your content marketing plan.
You can repurpose your livestream to create infographics, SlideShare presentations, white papers or podcasts. Translating your livestream into other forms allows you to interact with different audience members who prefer to consume content in various ways.
It also gives you the opportunity to share information via different mediums where live streaming isn't available.
Getting Started
Now that you know the ways live video can help your company, let's take a look at the steps you need to take to get off the ground running.
Know Your Audience
Since live video is on most platforms, people of all ages are watching live streams. Use your market research to determine what streams your target audience like and how they interact with them.
Do they just watch it in the background, or are they actively commenting on it?
What style of live streams do they prefer?
Getting to know what they like will help you determine what route to take moving forward.
Set Your Goals
Don't live stream just to live stream.
Before you experiment with livestreaming, consider how live streaming can benefit you brand and fit into your business and marketing plans.
Looking at live streaming in a larger context can help you decide if life streaming makes sense for your company.
Once you decide to live stream, you need to decide what the purpose of the livestream and what you want to achieve.
What audience are you hoping to reach? Do you want to grow your audience? What action do you want viewers to take? How will you ensure that viewers take the action?
If you make a commitment to live stream, be consistent and publish regularly. Just doing one live stream will not help you engage and connect with your audience.
Choose Your Content
The number one reason people watch live streams is because of the quality of the content, so it's important to ensure you are providing value to your audience.
You will also need to be decide which type of content you'll create, and how to best distribute it to your target audiences.
Do not use your standard sales pitches and messages in your live video. Ensure you are offering unique content, which provides value to your audience and extends your brand authentically.
For example, if you can provide expert advice or a tutorial people can't get elsewhere, they will come watch.
Determine Your Format
Your purpose will dictate the type of live session you produce. By defining the type of broadcast for your audience, you give them a good idea of what to expect and make it much more likely that they'll get maximum value out of your live session.
Some of the most popular formats for live video are:
• Question-and-answer sessions with CEO, employees, product developers
• Interviews with influencers
• How-to instructional videos
• Behind-the-scenes peeks
• Product or service launches
• Product demonstrations
• Case Study with a customer
• Breaking news such as product announcements, new management introduction
• Live events such as annual meetings, board meetings, user meetings, etc.
Select a Platform
Once you know your content and format, you need to decide which platforms make sense for your audience.
Facebook Live and YouTube are the biggest platforms, but Twitter, Snapchat and Instagram also offer live platforms. Twitch is a niche channel dedicated to sports and gaming, attracting a younger audience.
Each platform has its advantages and disadvantages, but you should choose the platform your target audiences uses most. You can also broadcast on more than one platform.
Here are the pros and cons of using the two biggest live platforms, Facebook Live and YouTube Live:
Facebook Live
Pro:
• As the largest social media platform in the world, Facebook offers a huge, built-in audience (As of the first quarter of 2018, Facebook had 2.19 billion monthly active users)
• Sends notifications to your followers when live stream is about to go live
• Provides rich metrics to help to help plan future live sessions
Con:
• With no SEO, viewers won't easily find your video again unless they know your page or can find it on YouTube.
• No control over advertisements running next to your content
• Facebook Live is not solely a video platform so users can be distracted by messages or posts on their news feeds
 YouTube Live
Pro:
• Videos are searchable by search engines
• Integrates with Facebook and Twitch.
• Offers more tools for creating events, pre-roll and thumbnails.
• Supports 360 video.
Con:
• One of the most-blocked sites by employers and universities
• No control over whether your YouTube followers see your livestream
Some streaming apps allow you to share your live stream across multiple social networks, so if you're struggling to pick just one platform, an independent app might be the best choice.
Schedule and Promote Your Live Stream
Figure out an optimum day and time for going live. Depending on the reach of your brand, you might have to consider time zones, typical work schedules, and other factors, which could prevent your audience from attending.
Creating great content will not have an impact of nobody watches. Promotion is key to getting more viewers on your live streams. You want as many of your customers and prospects as possible to know when you're going live, on what platform, and what they should expect to see. Start promoting the live stream approximately two weeks in advance.
Some ideas to build anticipation for you live stream include:
1. Write a catchy description to capture attention
2. Post teaser videos
3. Send an email blast
4. Leverage your social media followers across all platforms
5. Provide signup forms for alerts or reminders of the live broadcasts
6. Create a memorable hashtag for the broadcast
7. Publish blog posts relating to the broadcast's topics
8. Offer a discount code or free product sample as an incentive
Once Your Broadcast is Finished
Your promotion efforts are not done once the broadcast is over. Saved content can add value even after the live stream is over. Make sure your live stream continues to garner attention after the broadcast ends. Strong follow-up might can motivate your more passive followers to watch live the next time.
• Keep it viewable: Post the video to your blog, social media pages and website
• Clip your live video content into the most interesting and salient topics
• Create a post-event page to add video clips from the broadcast with functionality to capture the interest of new visitors
• Recap your event with a blog post summarizing the highlights
Also, make sure to measure the live stream's ROI. Live Streaming is not worth the effort if it doesn't have a positive impact on your business. Utilize the data you collect to see what you could be doing differently, and areas where you could improve.
Measure Engagement
To analyze your video's reach review metrics including:
• Total views
• Unique views
• Peak simultaneous audience
• Actions taken (likes, shares, and comments)
• Viewer demographics
• Average time spent viewing
• 10-second views
• Completion rate
These metrics won't necessarily provide direct proof of how live video affects ROI but will show you the overall audience engagement with your brand.
Tracking what your audience does after leaving the stream can provide concrete evidence of the impact of the broadcast on your ROI.
View site traffic to see how many viewers came to your website using the unique URL posted during the broadcast and encourage your audience to sign up for your mailing list, enabling you to track conversions.
If you are using live video to sell a product, you can determine the direct impact on sales.
Use promoted links to track the purchase of products directly after viewing the video, and offer an exclusive discount code for viewers and track its use in online purchases
Summary
Live streaming is one of the fastest growing industries because it helps you reach a much broader audience with relatively low investment.
Not only does broadcasting live provide an exciting way to showcase your company's products, services, and abilities, but it also allows you to authentically connect with your audience in real-time.
Live streams can create numerous opportunities for your business in terms of reaching new prospects and engaging current customers.
Contact us today for more information on how live video can push your company over the top, or for a free digital marketing review.
Owner and Chief Marketing Officer, Jason Hall, and his team specialize in creating brand awareness / traffic and lead generation / marketing funnel and conversion optimization, while utilizing the appropriate marketing channels available within your industry. With diverse clients throughout the world, Jason's team is well connected within many industries to assist with your marketing strategies. With no long term contracts and various levels of service, Jason's team will increase the quality of your online traffic, leads, and sales.
Free Website Audit Tool
See how well optimized a web page, landing page, or blog post is for an exact keyword or phrase
About the author...
Located in the heart of the Emerald Coast - Destin, FL, founder and Chief Marketing Officer, Jason Hall, and his team specialize in creating brand awareness / traffic and lead generation / marketing funnel and conversion optimization / and PR campaigns, while utilizing the appropriate marketing channels available within your industry.
With diverse clients throughout the world, Jason's team is well connected within many industries to assist with your marketing strategies. With no long term contracts and various levels of service, Jason's team will increase the quality of your online traffic, leads, and sales.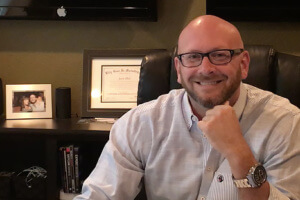 Request a digital marketing strategy session today and we'll show you what you've been missing!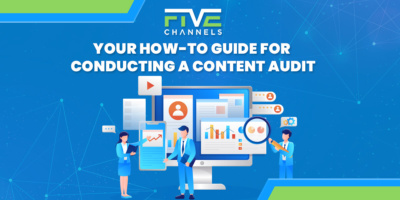 If you're trying to hit all of your marketing goals, never forget that success leaves clues. More than 80% of…