Remember about a year ago when we said things like "Google loves blogs?" Well, Google still loves blogs, so that's good, but they love videos as much or even more now.
To Google, videos are like elevated blogs that are easier for the consumer, and if the consumer likes it, Google loves it.
Here is a simple guide to learn more about why you should invest in video and video marketing trends.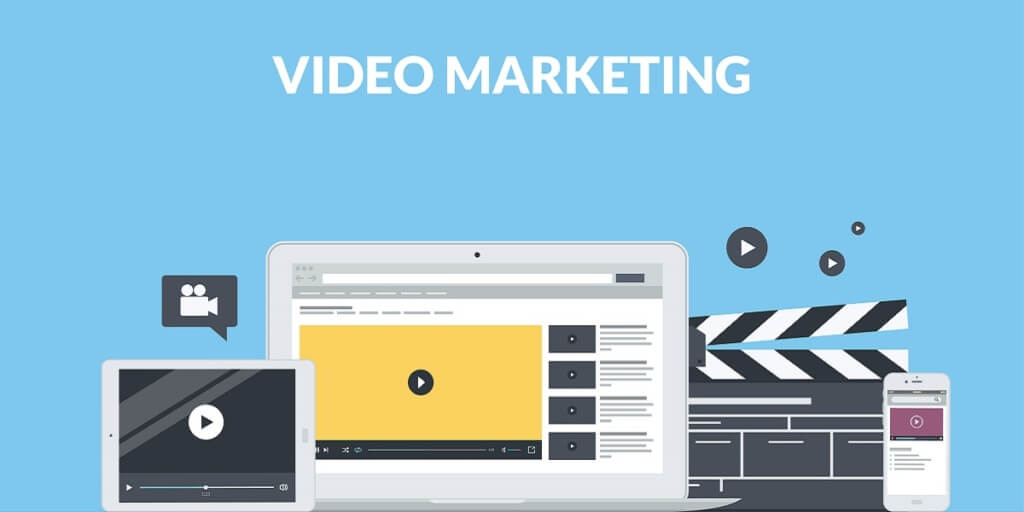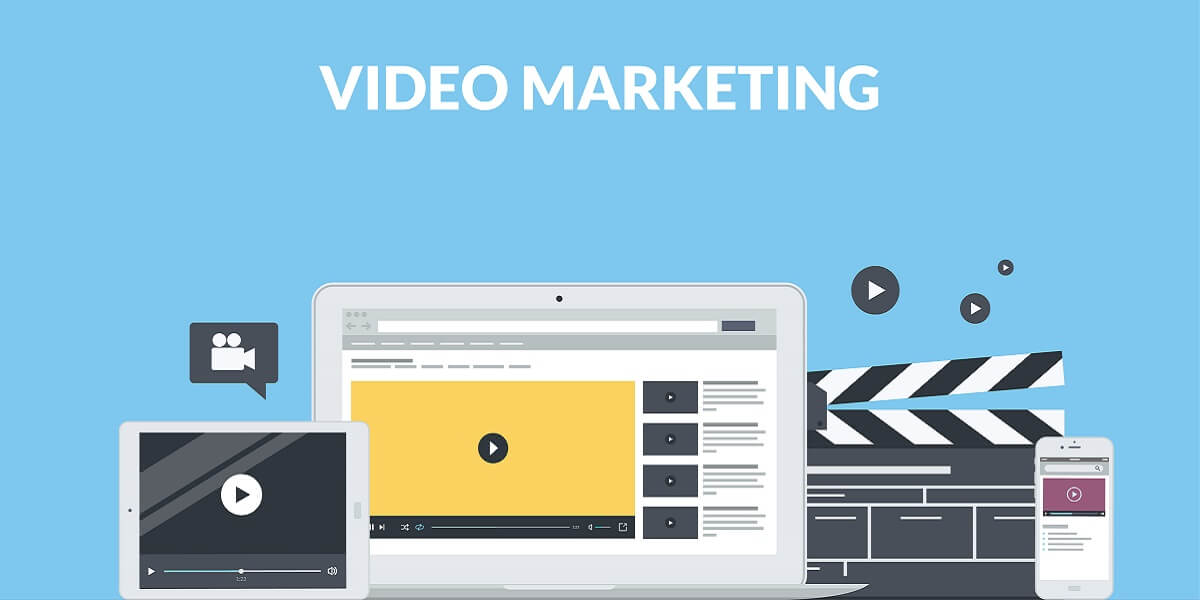 Google Loves Videos
Let's elaborate on why Google loves this idea. Why does Google love videos?
Well, videos increase the time people spend on your page, AKA your bounce rate. Like golf, a low bounce rate is better than a high one.
So, when people spend time watching your videos, your bounce rate goes down. That plays into your site's quality score and can boost your SEO ratings.
There's also something to the Google/YouTube connection. Google bought the video company in 2006. They can't come out and say they'll boost your video if you post on YouTube, but they're hinting at it by valuing videos.
People with videos embedded in their websites are 53 times more likely to have a high SEO rating.
That's a stat worth paying attention to.
Plus, you can now use your Google Ads profile to post video ads on YouTube, so your videos make them money. It's a win for both you and Google.
People Watch Videos
If someone searches something looking for an answer, and your answering is in a blog, they're going to look straight for the conclusion.
Almost no one reads the majority of a blog post anymore. Have you ever tried looking up a recipe that's on some random blog? How come there's always fourteen paragraphs about what the person did that day before you even get to the ingredients?
Blog posting is a little bit like that now, even if you're doing it correctly. Some people may disagree with us, but your SEO is mostly for Google's sake now, at least the intro and non-essential text parts of it.
With all that said, over 90% of people watch videos on their phone. Compared to data we have from five or six years ago, that's up more than 200%.
So mobile is where it's at, we know that. That's one reason part of your SEO plan needs to include a mobile-friendly site.
However, it also needs to include mobile-phone friendly videos. We'd encourage embedding a player on your site, so that people don't have to open up YouTube to watch it.
Most people won't go back to the previous app or page once they've been taken to another one.
One more thing, according to YouTube, video consumption rises 100% per year.
Your audience is there, you just have to cater to them.
Video Marketing = Educated Customers
We'll talk about explainer videos when it comes time to look at trends, but it's worth touching on twice. Do you have a FAQ page up?
If you do, good for you. Now you have an explainer video all laid out for you. If you don't, ask the people that answer your chat, or your email support, to help you compile a list.
Your explainer videos can be for everything from who you are as a company, to the difference between size one and size two.
There's a plus size clothing boutique on Instagram that posts videos of three differently sized women wearing one dress. It shows the consumer what their sizing means, and it's gathered them a lot of followers.
Of the businesses who've invested in explainer videos, 83% of them said the trend worked well for them.
If your videos are really good, your customer service support can spend less time answering the same repetitive questions, freeing them up for better tasks.
Videos = Exposure
Have you scrolled through Facebook lately and not known your sound was on? That can be an adventure, it seems every two posts is a video post that wants to blast at full volume.
There's a reason for that. People share videos just as often as they share other kinds of posts. Videos, especially ones about human connection, are good ways to connect with other people.
Also, if people share one of your videos, Facebook loves it. A post with higher engagement will show up sooner in someone's scroll/timeline.
While we don't support fake news as a concept, we understand why a lot of it's communicated by video. It's that human connection thing at it again.
People share emotions, not facts. That emotion can be "this is funny," or "I find this valuable and I want to share this deal with others."
They Work on All Platforms
Twitter is pretty much the only platform that's not owned by a major company now, unlike Google or Facebook. Google owns YouTube, and Facebook owns Instagram.
Yahoo owns Tumblr, which isn't necessarily relevant for SEO, but it can be fun for younger crowds.
Instagram rolled out video ads, which you can set up in your Facebook Ads manager. YouTube has skippable or non-skippable ads, which have a pretty high watch rate.
Skippable ads get watched less, but more than 90% of users will sit through a non-skippable ad to get to their content.
Accounting Friendly ROI
While it costs a bit to get started making videos, like with equipment and software, you'll make that back fairly quickly. Videos have a high ROI since more people watch them/stay on your page.
Combine the fact that videos make you 53 times more likely to be highly ranked, and the reduced bounce rate on your page, and your sales have already paid for your video marketing.
Now you can turn in that expense report with pride and be the hero of the marketing department.
Video Marketing Trends: What Videos Should I Make?
What kind of videos should you make? You're not a celebrity, you don't have a beautiful voice, and maybe you don't feel like you have a beautiful face.
Let us tell you a secret, that doesn't matter. People don't watch an explainer video and expect a model to be talking. In fact, people like to see real people. It builds trust in the company.
So, take a deep breath and don't be afraid to star in a video. You can always edit your mistakes out.
Video Trend 1: Non-Structured Videos
We threw a lot of stats and tech at you before, so let's start out with a video that doesn't have much of either. Non-structured videos are organic, which means that customers are more likely to feel like watching them.
A clothing company on Instagram did a non-structured video where they filmed themselves letting people from around their office building try on their clothes.
It was cute and relatable, but still relevant to their brand. They got photos, videos, and quotes out of it, and it was pretty much free (other than the time/editing).
Other ideas include live streaming events you're having or doing a behind the scenes video.
You can film long versions and just upload clips to your socials, while putting the whole video on the site.
It'll give you multiple pieces of content without having to create different content ideas.
Video Trend 2: User Generated Content
If there's another thing that people and the social channels love, it's user-generated content. If someone takes the time to leave a good review or make an unboxing video, they've just created content for you.
Link that video on the product page or put it on your socials. You'll need to ask permission, or at least give credit and link back to the posters account.
You can even send customers free or discounted products in return for making a video. Think about the marketing Fab Fit Fun does. All their marketing is unboxing by different celebrities.
They can also use influencers. That way they cover almost every niche and it makes the influencer money too if people use their discount code (which is only 10%).
If the influencer is determined, they can even run ads with their own money to earn that commission. Now you're getting mostly free marketing (for the cost of a product) and someone else is putting money behind it.
What could be better?
Video Trend 3: Captions, Captions, Captions
While it's not a video type, it does help your SEO, so please pay attention.
Video captions do two things. They increase the number of people who can watch your video, such as people with their phones on silent and those with disabilities.
Also, the captions make it easier for Google to "crawl" or digest the content.
Facebook and YouTube have made it easy to use caption features, but their auto-captioning isn't always perfect. Make sure you check what the captions say before you make the video live.
Some words sound pretty similar to AI technology, and the last thing you want is for it confuse "duck" with a much more unsavory word that begins with an F. It's worth the extra time and energy to double check if you want to avoid an embarrassing mistake.
Video Trend 4: Explainer Videos
This will be a quick one since we touched on it before. Explainer videos are awesome, especially if you have a complex product. A lot of health supplement companies use them to show what their supplement does in the human body.
Their benefits aren't limited to that niche, however. You can do practically anything with an explainer video, like go over your FAQ's.
If you're a company that values sustainability, you can go over the process of how your items are made, step by step.
You can make a video for pretty much any question that's ever been asked.
Video Trend 5: Live Question and Answer Feeds
People feel disconnected from companies. In fact. 84% of people trust the opinion of a stranger from an online review more than they do the company's official word.
Which is one thing that makes live question and answer videos so worthwhile. You can put a face to the company, and get people's questions and fears answered in real time, most of them anyway.
We recommend having someone behind the scenes helping you write down questions and shout people out.
You'd be surprised by the amount of interaction these types of videos usually get. You'll get questions about everything from last years' profits, to your favorite kind of soup. People can be strange, but you still have to connect with them.
Video Trend 6: Product Announcements and Walk-Throughs
You could call these explainer videos if you'd like, but we're going to categorize them separately. If your customers have asked you for a smaller/bigger/thicker/thinner etc. kind of product, spike their excitement with a video.
You can speak right into the camera, show off your new product, and go over details. During these videos, it's worth saying things like, "We listened to our customers and", plus other phrases that show you're paying attention.
Incorporating Video Marketing Trends into Your Business
You don't have to go out and make all six kinds of videos this week. You don't even have to do that this month.
However, aim to use one of these video marketing trends this month and see what it does for you and your business. You don't have to do it alone, there are plenty of agencies that can guide you in strategy and production.
Work videos in sooner rather than later and watch your numbers shoot up.
Ready to get started? Check out where you are right now with our free review tool.
Owner and Chief Marketing Officer, Jason Hall, and his team specialize in creating brand awareness / traffic and lead generation / marketing funnel and conversion optimization, while utilizing the appropriate marketing channels available within your industry. With diverse clients throughout the world, Jason's team is well connected within many industries to assist with your marketing strategies. With no long term contracts and various levels of service, Jason's team will increase the quality of your online traffic, leads, and sales.
Free Website Audit Tool
See how well optimized a web page, landing page, or blog post is for an exact keyword or phrase
About the author...
Located in the heart of the Emerald Coast - Destin, FL, founder and Chief Marketing Officer, Jason Hall, and his team specialize in creating brand awareness / traffic and lead generation / marketing funnel and conversion optimization / and PR campaigns, while utilizing the appropriate marketing channels available within your industry.
With diverse clients throughout the world, Jason's team is well connected within many industries to assist with your marketing strategies. With no long term contracts and various levels of service, Jason's team will increase the quality of your online traffic, leads, and sales.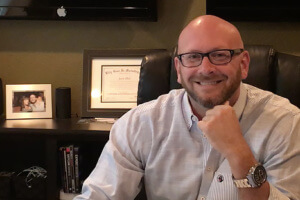 Request a digital marketing strategy session today and we'll show you what you've been missing!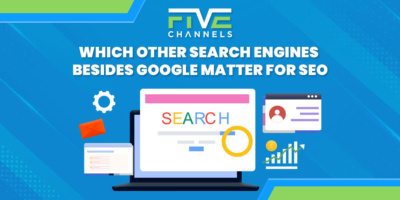 Are you struggling to improve your online presence and boost your website's SEO? Google is the most popular, but optimizing…