Every day, there are millions of users on Snapchat, and on average, each user opens Snapchat 30 times per day. 
They're photographing, video chatting, messaging, and tapping to watch their friends and favorite influencer's stories.
Your advertisement or content has the potential to be seen by these 218 million people as they move from story to story.
Keep reading to learn everything that you need to know about Snapchat marketing.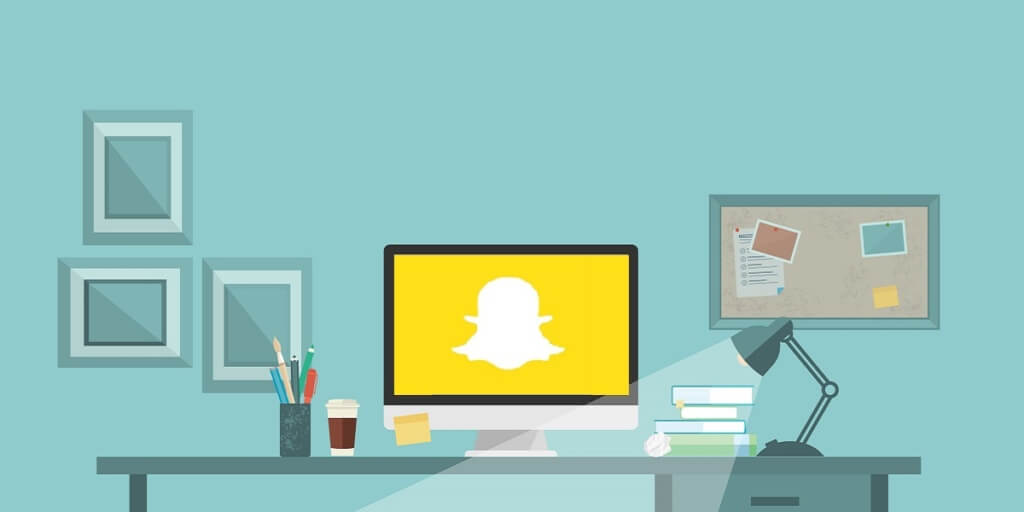 What is Snapchat?
Snapchat is a social media platform that allows users to send photos and videos back and forth with their contacts. Snapchat is more of a platform meant for close friends, and thus, the material sent back and forth is generally unedited and doesn't always make the selfie-taker look like their best selves.
It's important to understand this information because you'll be able to apply it to your Snapchat marketing strategy. Material that is less edited, and feels more like an interaction between close friends, has the potential to perform better than overly manipulated content.
Defining Your Snapchat Marketing Strategy
In order to define your Snapchat marketing strategy, you need to understand what audience you want to reach.
This is likely already a part of your business plan, but if you're unsure what audience you're appealing to or which audience you'll likely have the most success with, head to your other social analytics (Instagram, Facebook, Tiktok, Pinterest) and your website analytics.
It's extremely helpful to know these demographics:
– Age
– Gender
– Location
– Disposable income
Once you can understand who you need to appeal to, and who you will likely have the most success appealing to, you'll be able to create a marketing strategy that these demographics will respond to.
Storytelling with Snapchat
Great storytelling is vital because it keeps your followers coming back for more.
Every time they enter the app, they should want to check your page to see if anything new has been added.
Storytelling doesn't mean that you need to find a romantic love story or an epic adventure within your business. It means that you need to share material in such a way that leaves viewers wanting more. It can be anything from educational content, fun fluff news, or lyric videos.
Here are a few quick tips to help your Snapchat marketing strategy by perfecting your stories.
Get Creative with Timing: Snapchat allows the creator to set timers on videos and photos. This means that you have the ability to control how long a viewer can see the content before being pushed to the next stage. Use this to your advantage. Letting a viewer see something for a short amount of time builds interest and momentum, and when done properly, it keeps them wanting more.
Have a Plot: Although Snapchat stories are generally short, you can build a short narrative as you create. Think about the message that you want your audience to get from the story and how your end frame will include a call to action that represents this message. 
Don't Be Afraid to Try New Things: What works for McDonald's probably doesn't work for Bare Minerals. Your audience is different. As businesses become more and more niche, so does the audience. Don't be afraid to try new methods of storytelling. Your audience might just surprise you.
How to Increase Your Following on Snapchat
We already know that Snapchat is a platform that traditionally connects friends more so than allowing for the discovery of new people and businesses.
Of course, you could pay thousands of dollars to advertise, and sometimes that works. However, if you can create a following of people who are constantly watching your stories because they want to, and not because it randomly appeared on their feed, you'll create loyal customers.
So how do you build a following?
Whether you're just starting out, or you've been at the Snapchat game a while, we've put together some useful tips.
Connect with People That You Already Know
If you have them in your address book, you'll be able to find them easily through Snapchat. You can do the same with Facebook to connect with Facebook friends.
Create a Snapcode: A Snapcode is a code unique to you that people can scan with their Snapchat app to find and follow you. This is a great method to increase your following if you run a brick-and-mortar business. Print out your Snapcode and stick it up in your building. You can also put it on your business cards or have a fun card all by itself. Leaving a few mysterious Snapcodes around town could be a great way to generate interest.
Tell Your Followers: You probably already have followers on platforms like Instagram, Facebook, Twitter, and Tiktok. Let them all know about your new Snapchat account. You can use a platform like LinkTree to maximize the link in your bio and link it to your Snapchat account. You should also let those on your email list know.
Link from Your Website: Most websites have a built-in section where you can link to your socials. Add your Snapchat to this section.
Set up an Auto-Responder with Your Snapchat Link: If you have a Facebook or Instagram business page, setting up autoresponders is a great way to help clients connect with your other social accounts.
Work with Influencers to Have Them Take Over Your Account: Working with influencers is a great way to generate interest. By paying someone who is prominent in your field to take over your Snapchat stories, they bring some of their followers to you.
Ask to Be Suggested by Your Followers: Asking your followers to suggest you with Snapchat's recent suggest button is similar to retweeting or sharing. If you can get your followers to suggest your account to their friends, you stand a good chance of increasing your following.
Exclusive to Snapchat Content: Create content that can't be found on any of your other socials. Behind the scenes is a great example. Offer fun but very brief clips on your other socials to encourage people to follow you on Snapchat.
Offer Discounts or Coupons: By offering discounts that are unique to your Snapchat account, you'll increase your following and story views. Make sure that you advertise this on your other social accounts to generate interest.
Promote a New Product: Promote a new product uniquely on Snapchat. Again, you'll want to advertise that something top secret and new is coming to your Snapchat story. This is a great chance to use the Instagram story countdown stickers to build anticipation. Make sure you have your Snapchat link ready so that people can quickly make their way to your story for the reveal.
Engage with Your Followers: If you follow only one piece of advice in this article, it should be to engage with your followers. People want to feel heard. When you post a new story, be prepared to sit at your phone and reply as people watch. This goes for engagement on any social accounts.
Create an Editorial Calendar
An editorial calendar helps you plan out your social media content weeks or even months in advance. It's important to consistently create content that your readers know will be there and will have the ability to interact with on a daily or even hourly basis.
There are a variety of publishing services available that can help you plan and schedule your Snapchats. However, it's also worth considering hiring someone to work full time on your social media campaigns.
Storyheap: This great tool allows you to schedule and analyze both your Instagram and Snapchat content. The tool allows you to upload and automatically schedule straight from your computer, and you'll be able to receive analytics at the click of a button.
Delmondo: Delmondo is another tool that helps you automate and analyze your Snapchat stories. You'll get detailed reports about your analytics so that you can quickly learn what was successful with your campaign.
Snaplytics: Snaplytics features a publishing suite that does everything from managing story takeovers to posting from multiple-accounts and auto-forwarding. This is a powerful platform that will help you utilize all potential Snapchat marketing aspects.
MishGuru: While like the other Snapchat marketing options, MisGuru does have a scheduling and analytics dashboard, it also has something that makes it stand out. With MishGuru you'll be able to set up automatic story shares when people tag you in a story. This is an incredible asset to have for product-based businesses as story shares act as product testimonials.
Create Engaging Content
We all know that we're more inclined to keep watching when we feel like we're being let in on something that not everyone gets to see, or when we feel like we're involved in the storytelling.
Use these ideas to create engaging content for your audience. Here are a few types of content that will help you engage your followers.
Snapchat Takeovers: A great way to increase your following is to participate in a takeover. You can either take over another business's Snapchat or have someone, such as an influencer, take yours. This helps draw awareness to your business and you'll likely gain a larger following and email signup list in the process.
Behind the Scenes: Everyone loves to know what's going on without them. Dedicate a portion of your daily Snapchat story to a behind the scenes segment where you show your viewers what's happening with your latest project or event.
Create a Template: The nature of Snapchat is that it's a sharing platform. Create a template with your brand's logo and website on it, although this shouldn't be the primary focus. The template will be more successful if you consider any large events or upcoming holidays.
A holiday marketing strategy can help you to grow exponentially. For example, in December you might create a template that has people rate their favorite type of holiday cookies. If you're a bakery or a recipe blog, this is a great chance to link back to your website or order page.
Helpful Snapchat Marketing Tools
It's always helpful to have resources, so we've gathered some tools that can help you maximize Snapchat as a marketing tool.
With Snapchat continually growing, you know that this has to be a promising place to market. 
Pepper Filters: This tool allows you to create amazing geofilters that can help your business get noticed as people swipe through their filters and notice your business name popping up. The filters are preapproved by Snapchat, which makes it a snap (pun intended) to edit the filter, download, and submit it to Snapchat. 
Fastory: A beautifully designed tool that will turn you into the most artistic storyteller in an instant. Fastory helps you design stories ahead of time so that when you're ready to post, you'll make the most of your Snapchat marketing strategy.
Filterpop: Unlike Instagram or Facebook, Snapchat isn't really designed to be able to quickly search for new people to follow. This can make it hard to expand your Snapchat influence. Filterpop is a great solution to this problem. It's a tool that allows you to create geofilters aimed at new areas that might be interested in your product or service.
Snapchat Ads: We can't talk about Snapchat marketing without talking about Snapchat Ads. Designed by the brand itself, Snapchat Ads essentially allows you to market from your mobile. You'll be able to design, manage and run your ad campaigns through the platform. It's known as an easy-to-use system as well as one of the best tools in the Snapchat marketing business.
Start Marketing Today
Now that you know all about Snapchat marketing, why not keep learning? There are so many ways to increase your revenue strictly through digital marketing, and we're here to help.
Check out our blog for more in-depth research on marketing and online success strategies.
If you're looking for some hands-on help, we're here for you. Sign up today for our free digital marketing review.
Owner and Chief Marketing Officer, Jason Hall, and his team specialize in creating brand awareness / traffic and lead generation / marketing funnel and conversion optimization, while utilizing the appropriate marketing channels available within your industry. With diverse clients throughout the world, Jason's team is well connected within many industries to assist with your marketing strategies. With no long term contracts and various levels of service, Jason's team will increase the quality of your online traffic, leads, and sales.
Free Website Audit Tool
See how well optimized a web page, landing page, or blog post is for an exact keyword or phrase
About the author...
Located in the heart of the Emerald Coast - Destin, FL, founder and Chief Marketing Officer, Jason Hall, and his team specialize in creating brand awareness / traffic and lead generation / marketing funnel and conversion optimization / and PR campaigns, while utilizing the appropriate marketing channels available within your industry.
With diverse clients throughout the world, Jason's team is well connected within many industries to assist with your marketing strategies. With no long term contracts and various levels of service, Jason's team will increase the quality of your online traffic, leads, and sales.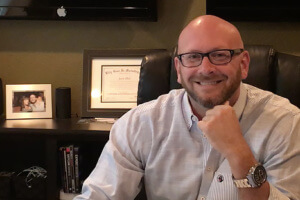 Request a digital marketing strategy session today and we'll show you what you've been missing!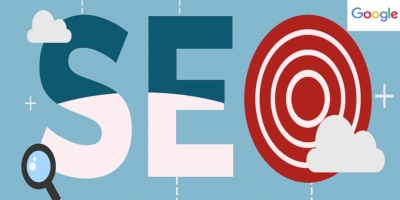 The past year has seen a host of new search trends online, with Google citing Coronavirus as the most searched term. The search…