Email marketing is one of the most efficient ways that businesses make money online in the current climate. It currently has an average of around 4400% return on investment (ROI), which comes out to be a $44 return on each dollar that's spent on a campaign. 
So, you would think that most people would be increasing their revenue with email marketing as much as possible, right? The issue is that the only people who actually get reached through your emails are the ones that are already signed up to the list.
The seemingly simple solution is to just get people to sign up. Many businesses are still struggling to make this happen, but it doesn't have to be as difficult as you think.
If you're looking to reap the benefits of email marketing, check out these eighteen tips for growing your email sign up list.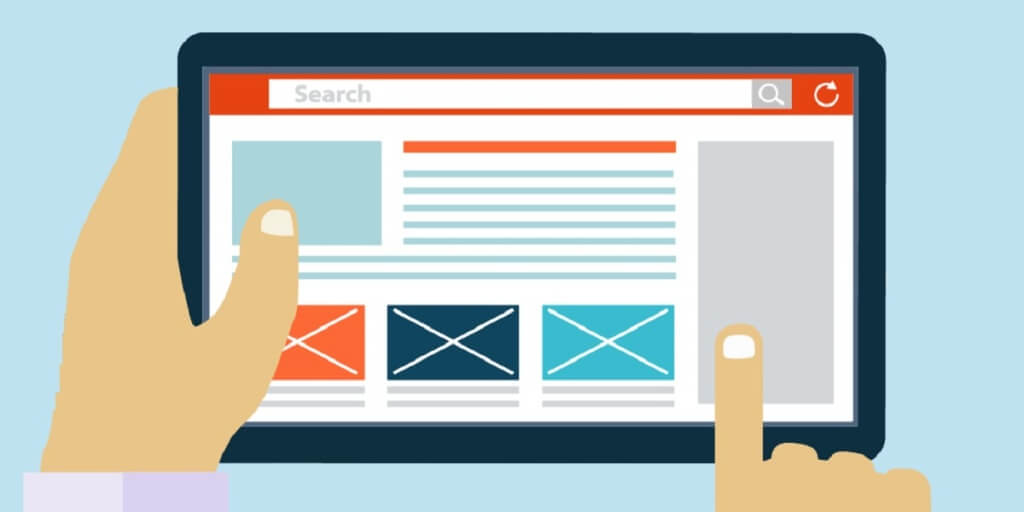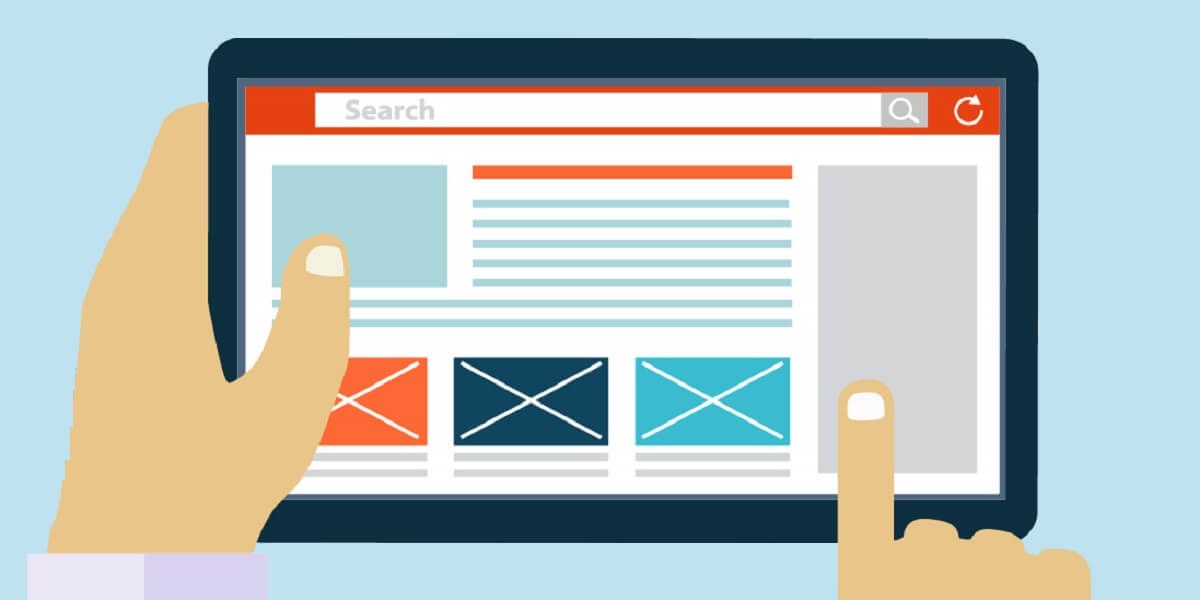 1. Place a Top Bar Form to Your Website
One of the quickest ways to get people to fill out your email sign up list is to put it right in front of their faces and easily accessible.
Placing the form on the top bar of your website does just that.
It will be one of the first things that visitors see when they come to your site, and the convenience of it can increase chances of them signing up for your list.
2. Offer a Quality Lead Magnet
A common way of growing a list is to get people to an email sign up list form and offer them something in exchange. Lead magnets are the opt-in collateral that you offer to people.
There are plenty of different types of lead magnets for you to choose from. The one(s) that you choose are mostly dependent on your target audience. For instance, you may want to offer a few downloadable social media calendar templates for entrepreneurs that run digital businesses.
The key factor to focus on is that you have a valuable lead magnet that people will actually want to enter in their name and email address to receive.
Here are a few common lead magnet ideas that provide great results:
– eBooks/Guides
– Downloadable Templates
– Workbooks
– Video Courses
– Email Journeys/Challenges
– Checklists
– Case Studies
3. Add a Pop Over Form to Your Website
Another spot for your email sign up form that tends to get people to cooperate is pop over forms. The pop over form feature displays right in the middle of the screen when you go to a website. You can also choose to put it on multiple pages within the email service provider's opt-in form settings.
4. Have People Sign Up to Register for an Event
Throwing events is something that's never going out of style. People will always want to attend as long as your event has a market for it (which most do). A great idea for collecting emails would be to have people provide them upon registering for an event.
You could ask for it in order to send them the tickets to their inbox. This can be done for both virtual and in-person events.
5. Use Paper Sheets at Events
Sometimes we get so caught up in the online world that we forget about using real-life to our advantage. If you're already at an event, or are hosting one in the future, make sure to have a paper email sign up list sheet for attendees.
This is a good idea for trade shows, conferences, and other vending opportunities. Remember that it's important to be transparent with people about the fact that they are opting into an email list.
6. Put a Form on Your Facebook Page
Facebook has offered brands and companies a lot of new ways to integrate seamless systems differently through their business page. One of those would be the buttons right on the header image. You can choose to add a link there that sends people directly to your newsletter sign up form.
7. Advertise on Instagram
Social media is definitely one of the main tools to leverage when it comes to running an online business. Consider advertising your email sign up opt-ins on Instagram as a way to get the word out to your followers.
You can put a link in your bio that leads your email list form when followers click on it. Use daily posts to advertise for free but also consider running Instagram ads to expand your reach.
8. Use the Swipe Up Feature
Another cool way of advertising on Instagram is by using the "swipe up" feature on IG stories. Firstly, using the stories feature is great for putting yourself out there to more people that may not be following you. The swipe up feature is a super convenient way that people can instantly visit a link of your choice.
Try something like advertising your lead magnet in your stories and adding a link by using the "swipe up" tool. Do this a few times per week for those who may have missed it. You can also pin it to your profile stories and people will see them every time they visit your account page. 
9. Host a Giveaway
Running giveaways and contests are great ways of inserting CTAs that the majority of people will do. During your giveaway, set up a form for people to enter their email address in and tell them that filling it out is their way of entering.
This could really do well on social media platforms like Instagram and Facebook. Make sure you have clickable links that are easy to find for those that want to participate.
10. Offer Discounts/Savings/Coupons
Everyone loves saving money. That's why offering discounts, savings, and coupons to products and services is a great way to get people on your email sign up list.
Make sure you offer something significant that will catch people's eye, such as free shipping with sign up or a 50% off coupon for their purchase that will be sent to their email inbox.
11. Run Facebook Ads
Facebook ads are a proven way to reach large audiences, as long as your strategy is mapped out well. Plenty of people have found success advertising on Facebook, so running ads that have an email sign up form link could be very promising for your business.
Keep in mind that Facebook ads can be tricky, so results won't happen overnight, but will be well worth it when you get the formula just right. Consider working with ad experts to make sure you're getting the best out of your efforts.
12. Use QR Codes
QR code is the trademark for a certain kind of matrix barcode that can be read by machines. So how does this apply to your email sign up list? Well, these cool little pieces of data can be read through your phone's optical lens or camera.
It's the same exact thing that happens when you go to the supermarket and the cashier is able to scan all of your items that upload to a computer. These barcodes can be encrypted with a link to your sign up form that people can simply scan with their phone.
This adds another layer of convenience by eliminating the need for them to go to a link. They also look very cool. QR codes can be placed on a variety of marketing materials such as business cards, flyers, or even pulled up right from another phone.
13. Link Sign Up Form in Blogs
Blogs are one of the leading methods of attracting traffic to your business or brand. They're a form of inbound marketing, which means that people are coming to you and are probably already interested in what you have to say.
This works out well for you because it's the perfect opportunity to place links to your email newsletter inside of the blogs. Consider reaching out to others for guests posts spots on their blogs as well to build up your backlinks.
14. Give a Preview of Your Newsletter Content
There are plenty of people that don't want to clutter their email inboxes with tons of mail deliveries every day, so they tend to be very careful about who they give their address to these days. You can help alleviate the hesitation by giving them a preview of your newsletter.
Make sure that the content is valuable enough for them to want to hear from you on a regular basis. Reassure them that unsubscribing is an easy, painless process if they don't actually resonate with what you're sending but work hard to make them stick around.
15. Test Different Time Trigger Features for Forms
Email sign up forms have various features that help users better cater to different types of people in their audience. One of those things is the time manager for the forms.
You are able to choose how long a person sits on your webpage before the popover form displays. There is also a setting for the popover to show before someone leaves a page. This could make a difference between them signing up or dismissing it.
You can also choose when that user sees the form again after re-visiting your website. For instance, you could show the popover to that IP address every three times that they visit your site. This helps to not be too pushy with the opt-in forms.
All email service providers are different so it's best to browse through the settings to see which ones are offered and work best for your business.
16. Make Gated Content
People tend to always want what they can't have. This is the concept of gated content. Gated content provides a snippet of the content to the person then requires action before they have access to the rest.
For instance, you may only show the first 300 words to an intriguing blog then require the reader to sign up with their email to make an account before they are able to continue reading the content.
As long as the content is valuable and relatable enough, the person will more than likely be inclined to sign up for full access to the material. This is a great method for getting people on your email sign up list.
17. Create a Quiz
The internet is swirling with tests and quizzes that tell you which Harry Potter character you are or help determine the perfect wardrobe selection based on responses to questions about your personality. There is also no shortage of people that constantly indulge in this type of content.
Creating a quiz is a good opportunity to get into someone's email inbox. Come up with an interesting topic for your particular industry or business then put together a questionnaire. Allow people to receive their free results by entering their emails in and getting a copy sent directly to their email address.
18. Make a Landing Page for Your Opt-in/Lead Magnet
Setting up a landing page for your lead magnet is a great way to let your audience really focus in on what you're offering. Use social media and other avenues to drive traffic straight to it.
Make sure your sales copy is clear and compelling to win over more subscribers. Also, try placing the sign up for your email list multiple times on the page. 
Looking to Grow Your Email Sign Up List?
Growing an email sign up list can take time, but it is one of the most rewarding things any online business can possibly invest in. Remember that providing value in your content is important for initially turning heads in your direction.
Try to make the process of signing up as convenient as possible for your audience through popovers and top bar forms. Using social media is a tool that should not be neglected. Explore all of the features that these social platforms have to offer. Overall keep testing and trying to yield the best results. Having patience and consistency will pay off. For more help with your business marketing, take our free digital marketing review to let us assist you further.
Owner and Chief Marketing Officer, Jason Hall, and his team specialize in creating brand awareness / traffic and lead generation / marketing funnel and conversion optimization, while utilizing the appropriate marketing channels available within your industry. With diverse clients throughout the world, Jason's team is well connected within many industries to assist with your marketing strategies. With no long term contracts and various levels of service, Jason's team will increase the quality of your online traffic, leads, and sales.
Free Website Audit Tool
See how well optimized a web page, landing page, or blog post is for an exact keyword or phrase
About the author...
Located in the heart of the Emerald Coast - Destin, FL, founder and Chief Marketing Officer, Jason Hall, and his team specialize in creating brand awareness / traffic and lead generation / marketing funnel and conversion optimization / and PR campaigns, while utilizing the appropriate marketing channels available within your industry.
With diverse clients throughout the world, Jason's team is well connected within many industries to assist with your marketing strategies. With no long term contracts and various levels of service, Jason's team will increase the quality of your online traffic, leads, and sales.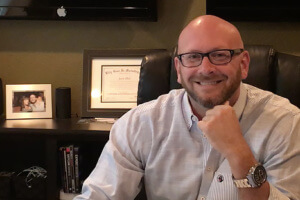 Request a digital marketing strategy session today and we'll show you what you've been missing!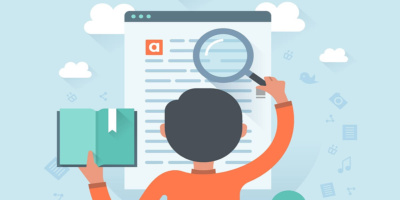 Google updates are a big deal in the SEO world, right? Google has announced that they are rolling out an…