Should you use TikTok to market your business? If you're like many entrepreneurs, your reaction to this question might be, "What the heck is TikTok?"
The answer is that it is the hottest new social media platform on the market.
It wasn't that long ago that TikTok was little more than a lip-syncing video app for tweens and teens. It's come a LONG way since then, and it's time for your business to start paying attention to it.
Not sure where to start? Here's our deep dive into what makes TikTok valuable and how to gain the greatest engagement and benefit from this platform through TikTok ads.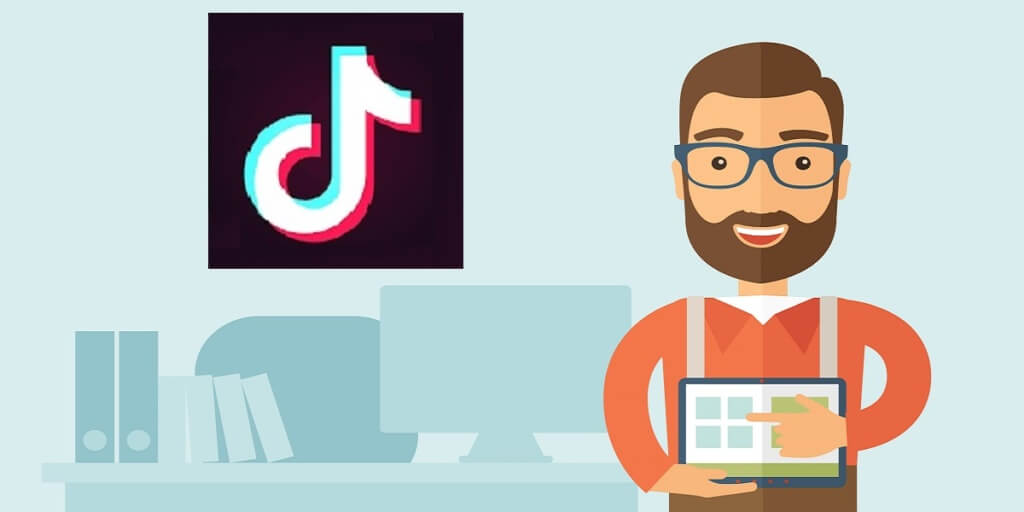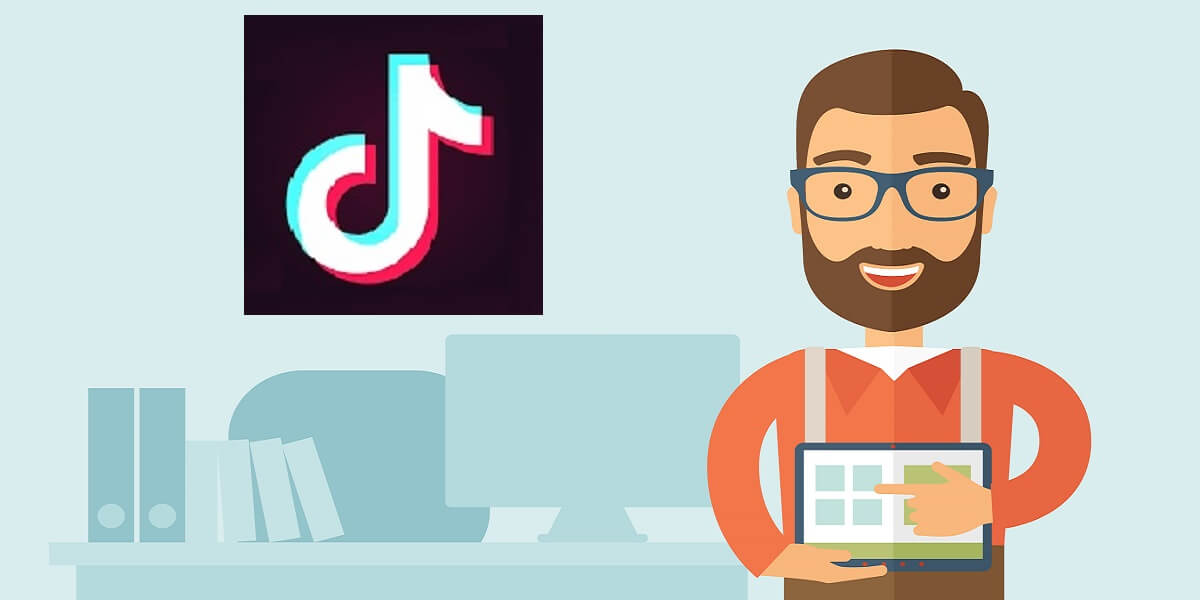 What is TikTok?
Let's start with the basics. TikTok is a Chinese-owned video-sharing app. It allows users to shoot, edit, and share 15-second videos. These videos get jazzed up with music, animation, special effects, a variety of filters, and more.
The app allows fellow users to react to these videos with a follow, link, and/or comment. Both Android and iOS operating systems can use it, and the ultimate idea behind it is to make social media a fun experience again.
The differences don't stop there either. TikTok combines the growth of mobile internet and the power of artificial intelligence, thereby revolutionizing how people receive and consume information.
When it comes to how to choose the best marketing tactics for your business, you need to give this platform serious thought as a potential tool in your advertising arsenal. Of course, that requires a better understanding of how it works.
How Does TikTok Work?
How does the app achieve this? By using various types of artificial intelligence, including highly customized recommendations in each user's feed and facial recognition for its filters.
The ultimate goal? Providing users with what they want, when they want it, and nothing else.
Although the app remains the venue of the under 25 crowd, that's starting to change. Prominent celebrities such as Jimmy Fallon and Reese Witherspoon are active users, and we can expect more stars to follow suit.
Wait, What About All That Teen Lip-Syncing?
Okay, we need to dispel this misconception right now. TikTok is not merely a platform for teens who want to lip-sync to music videos. Although we understand why you might think this.
After all, ByteDance, the company that owns TikTok, originally bought the app as Musical.ly, and it was, indeed, little more than a lip-syncing video platform.
However, ByteDance, headquartered in Beijing with offices in Santa Monica, rebranded Musical.ly in 2018 as TikTok. Following the move, downloads of the app doubled globally.
Part of the lure of TikTok, known as Douyin in China, is the fact that other social media platforms, from Twitter to Facebook and Instagram, are all banned in China. It's little wonder that TikTok quickly grew to 400 million active users each month.
Don't get caught assuming China's the only country touched by the TikTok revolution either. With the addition of Western markets, TikTok boasts more than 500 million active users globally.
That equates to about 80 million downloads in the US alone. During the first six months of 2018, TikTok was the most downloaded app in the iTunes App Store. 
What's All the Buzz About TikTok?
At this point, ByteDance, TikTok's parent company, is valued at more than $75 billion. It's the most valuable tech startup in the world.
What's more the company's momentum won't slow down anytime soon if founder Zhang Yiming has his way.
At this point, you may be wondering why all the buzz about TikTok? After all, you could argue it's just a revamped version of Snapchat, Vine, and karaoke. Yiming has been smart about how the app gets applied.
TikTok contains many in-app challenges, and while some exist solely to entertain users, others have used it to raise money and awareness about charitable causes.
Causes that have already felt the positive impact include DoSomething.org, Oceana, and Best Friends Animal Society. The hashtag #CreateForACause leveraged $2 million in donations for these three organizations alone.
At the 2019 Engage for Good Conference, the efforts of TikTok were recognized with the Halo Awards' gold nod for Best Digital campaign.
Two things become abundantly clear from the example above. TikTok represents an excellent marketing platform with the potential to bring in serious revenue.
That said, we've seen a lot of trends over the past few years. Before investing in TikTok marketing, how can you be sure it's here to stay?
TikTok Has Longevity
Besides China and the US, TikTok has gained a massive following across Asia, which has a population of 4.4 billion. This following indicates two things.
First, TikTok isn't going away anytime soon. Second, if you're ignoring this app, then you're missing out on a massive existing audience, one that continues to expand.
A platform such as TikTok allows small businesses to gain tons of exposure on a minimal budget, especially when it comes to branching out to foreign customers in affordable, accessible ways.
This moment also proves the optimal time to get on the TikTok bandwagon. Why? Because the app is growing, and so are its influencers. If you start now, you can still capitalize on the momentum of a new platform, and this represents marketing gold.
Just look at the example of Ninja and Pewdiepie on Twitch and YouTube. Both influencers got in early, and they're still reaping the benefits, as they are arguably the two most recognized streaming celebrities.
Today, Pewdiepie maintains one of the highest verified subscriber lists on YouTube. Ninja has done the same over the past two years with Twitch, carrying that momentum over to his new streaming platform, Mixer.
Of course, mentioning YouTube and Twitch might tempt you to invest loads of money on older platforms. If your goal is finding a way to stand out there, think again.
Paying for a following will have less impact on a highly saturated channel such as YouTube. It can also prove daunting and expensive.
Why not go with a platform such as TikTok where you can truly stand out and get your branding right from the get-go?
The bottom line remains. TikTok has longevity, so why not take advantage of this unique time to dominate the channel for your brand?
Understand What Performs Well on TikTok
Now that we've thoroughly established the case for why marketing on TikTok could prove immensely beneficial to your business let's dive into the nuts and bolts of TikTok advertising.
A question worth asking at this point is, how does this knowledge about TikTok translate into marketing my business?
The answer to this question depends on your brand and your ideal audience. In other words, you need to study the platform before launching an advertising campaign.
Just like other social media platforms, you need to learn how to craft posts that will perform well on TikTok. Yes, this requires a learning curve, but one well worth it.
Start by studying the type of content that performs well on the platform. You should also spend time learning more about how to interact with users on TikTok, so that your business can fit into the platform's culture seamlessly.
As you deep dive into what does well on TikTok and why, here are a few things to keep in mind. First, TikTok is all about visually appealing, fun content.
This tendency proves nowhere more evident than on the TikTok trending page. There, you'll find an endless list of silly videos featuring hit songs.
Second, it's used primarily by people between the ages of 16 and 24. So, your company will need to approach connecting with this audience creatively. This brings us to our third point, leave the serious sales pitches for different platforms.
Creating Content That Connects with Your Audience
With these principles in mind, let's talk about the kinds of content that you should aim to build for TikTok. First of all, let's dispel the idea that you need perfectly polished videos.
TikTok is all about simplicity. In other words, instead of setting aside a huge production budget for your first series of videos, get out your smartphone, and start filming.
Amateur films perform well on TikTok, so long as you adhere to the theme of being wacky, funny, or even silly.
You can't go wrong with a light-hearted, informal tone.
Taking Full Advantage of TikTok Ads
TikTok recently introduced ads to its platform, and this represents a significant boon for small businesses. The platform has four types of ads that you can leverage to showcase your brand.
These include:
– Brand Takeovers
– In-Feed Native Content
– Branded Lenses
– Hashtag Challenges
Brand takeovers allow a company to "take over" TikTok for the day. During this day, you can create GIFs and videos with embedded links to hashtag challenges or landing pages, and you can also create images.
In-feed native content refers to ads like those seen on Instagram and Snapchat. These story ads support multiple features such as app downloads and website clicks.
Branded lenses refer to 2D and 3D lenses, like those used in Snapchat, and provide you with the chance to interact with users through branded content.
Last but not least, there are hashtag challenges, which offer the best means of going viral through a promoted hashtag and campaign to collect user-generated content.
This last category deserves further investigation as it has already yielded impressive results for brands like Guess and Chipotle.
The Power of Branded Hashtag Challenges
The best way to launch your brand on TikTok? Start a hashtag challenge. This approach encourages TikTok users to create or recreate content and then add your branded hashtag to it.
A fantastic example of this? The brand Guess made its TikTok debut official with a hashtag challenge (#InMyDenim) encouraging Guess fans to create videos where they're wearing the brand's denim.
Besides Guess, Chipotle has also gotten in on the action. How? By creating the #GuacDance challenge.
The #GuacDance challenge urged fans of the green, chunky chip dip to show off their dance moves and then post them along with the hashtag. During the kick-off weekend alone, it resulted in 250,000 submissions!
Within six days, the company boasted 430 million video starts. Not only did this challenge become the highest-performing branded campaign in TikTok's history in the US, but it also resulted in sales of 800,000 sides of guacamole in ONE DAY.
As you can see, branded hashtag challenges represent a powerful resource when it comes to marketing your business. You can further enhance the likelihood of success by enlisting the help of a TikTok influencer.
TikTok Influencers on the Rise
Although TikTok influencers aren't huge yet, they're starting to enjoy a moment. In other words, it could prove well worth it for your brand to collaborate with one. Here's an example of how it works and the results you stand to see.
Chipotle partnered with David Dobrik, a TikTok influencer, for a paid marketing campaign for their hashtag challenge #ChipotleLidFlip.
The result? They received more than 100,000 submissions and got 230 million views in the process.
Why does partnering with an influencer work? Because Generation Z can smell an ad a mile away, and they are opposed to them. By working with an influencer however, you can connect to this generation in ways traditional ads never will.
To reap the most significant benefits from working with a TikTok influencer, here are a few things to keep in mind. First, choose an influencer with an audience size that matches your target audience.
Second, use online tools available through TikTok to search for influencers through their bio information. That way, you can find candidates who most closely align with your brand's needs.
Look for the most popular languages used by an influencer audience, and also pay attention to mentions of other brands. This tactic will connect you with the right face and voice for your brand.
Once you've started marketing on TikTok, follow these tips to better understand the actual value and impact of content on the platform. From there, you can make adjustments to reach a larger audience and enjoy better ROI.
Use TikTok's Momentum to Raise Brand Awareness
Whether you opt for a hashtag challenge based purely on entertainment value or one that gives back to a local charity, now's the right time to use TikTok's momentum to gain brand awareness and recognition.
Remember, too, that you can start like Lush with videos that introduce your products with pop music in the background, or you can go for in-feed native content, brand takeovers, or branded lenses.
Just remember to go for a fun, young, creative tone. If you're still scratching your head when it comes to TikTok ads, we've got you covered.
Contact us for a free digital marketing review. We can help you increase traffic, maximize revenue, and drive leads.
Owner and Chief Marketing Officer, Jason Hall, and his team specialize in creating brand awareness / traffic and lead generation / marketing funnel and conversion optimization, while utilizing the appropriate marketing channels available within your industry. With diverse clients throughout the world, Jason's team is well connected within many industries to assist with your marketing strategies. With no long term contracts and various levels of service, Jason's team will increase the quality of your online traffic, leads, and sales.
Free Website Audit Tool
See how well optimized a web page, landing page, or blog post is for an exact keyword or phrase
About the author...
Located in the heart of the Emerald Coast - Destin, FL, founder and Chief Marketing Officer, Jason Hall, and his team specialize in creating brand awareness / traffic and lead generation / marketing funnel and conversion optimization / and PR campaigns, while utilizing the appropriate marketing channels available within your industry.
With diverse clients throughout the world, Jason's team is well connected within many industries to assist with your marketing strategies. With no long term contracts and various levels of service, Jason's team will increase the quality of your online traffic, leads, and sales.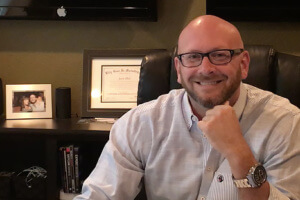 Request a digital marketing strategy session today and we'll show you what you've been missing!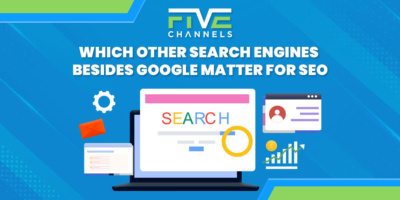 Are you struggling to improve your online presence and boost your website's SEO? Google is the most popular, but optimizing…