In the digital marketing world, influencer outreach is proving to be an increasingly popular and lucrative form of advertising.
With all the different advertising out there, it's hard to know which to choose.
Marketers are placing a high price on the value of real online influence. According to Neilsen Catalina Solutions, the return on investment or ROI from using an influencer outreach strategy is 11 times larger than traditional marketing approaches.
While not everyone can afford celebrity influencers like Kim Kardashian, small micro-influencers with an engaged audience can be affordable and lucrative partners.
If you're wondering how to reach out to influencers, this guide has everything you need to know about marketing outreach and crafting the perfect email template to score a beneficial influencer partner for your brand.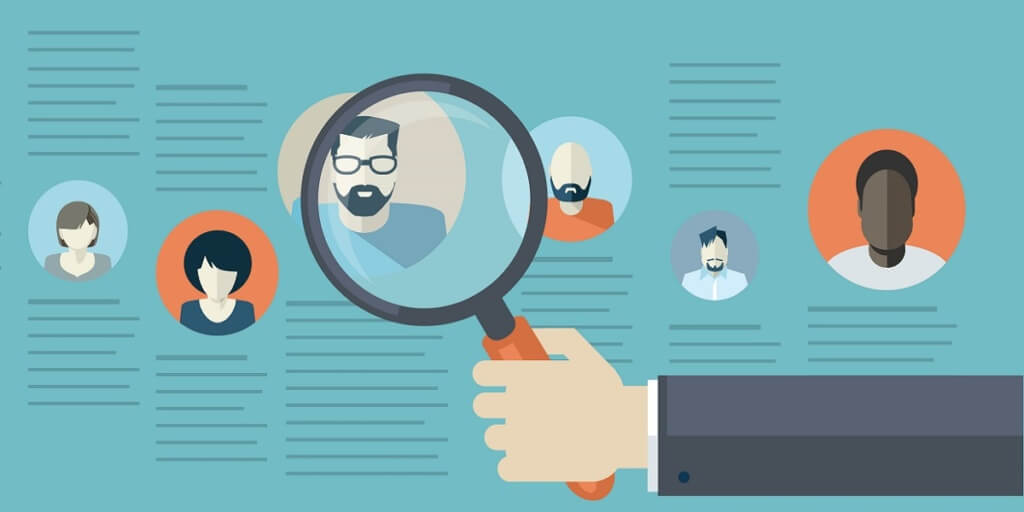 Identify the Right People
Identifying the right influencer can seem like an overwhelming task. With thousands of online influencers out there, how do you know who is a good fit, and who will want to work with you.
Will this influencer identify with your brand? Will their audience actually turn into customers?
Identifying the right person is key. While it may seem scary at first, once you craft the right outreach email, start getting partners, and see results, you'll be so glad you took the first step.
Influencer outreach means identifying the right person to engage with your brand. A bad influencer might do more harm in some cases. You want to think of an influencer as a trusted business partner.
Forbes discusses the importance of trusting influencers for all parties involved.
If you offer your audience a credible influencer, you'll gain their trust. Offer them someone unrelatable or who they can't connect with and you will lose their loyalty.
Influencer Relevance
The most important quality to look for in an influencer is their relevance. You want to make sure that your influencer is relevant to your brand.
You also want to make sure that the influencer actually has some pull with your audience. Let's say you have a company that sells organic and safe cleaning products.
If the influencer you chose also promotes products that test on animals, your audience isn't going to think you're credible anymore.
Someone who is an expert or a well-known supporter of something your brand stands for might be the best choice.
If you're a bridal shop for example, work with the top wedding planner in your area. Shoppers will be impressed that this local wedding celebrity endorses your shop.
E-celebrities like Ninja, DrDisrespect, and Timthetatman might have a huge following, but trying to partner with them on something that they don't use or have any interest in is a waste of time for both you and them.
To find the right influencer, look through their social media accounts, their website, their blog, and any news related media about them.
Doing a little research will help you get a sense of their brand, their followers, and their personalities.
Influencer Reach
The reach of an influencer is critical to your partnership. To see the reach of a potential influencer, look at their followers on Instagram, Twitter, and Facebook.
You can rate metrics by looking at the number of followers an influencer has and how many likes and comments on their posts have.
You'll want to note the times associated with their posts. If they haven't posted in a few weeks, there may be a problem.
If no one comments or likes their posts, they may not have that big of a reach.
Why Audience Engagement Matters
Engagement is just as important as reach. This will really give you a sense of how many people are interacting with them and their content.
Just because someone has a million followers doesn't mean they are always engaging with their audience, or that their audience is engaging with them.
If you see someone with a lot of followers and very little engagement through likes, comments, and shares, this could mean that the influencer pays for followers.
They may also use other methods to gain followers, but they aren't engaged audiences.
Sometimes when the influencers total followers are on the rise, their rate of engagement goes down. This could be a great opportunity to work with someone with a smaller audience.
A study by the Wharton School and the Keller Fay Group shows that micro-influencers might improve your chance of a conversion. Micro-influencers were shown to have 22.2 times more conversions than other average or larger influencers when they introduced products or services to their audience.
The Importance of Doing Your Homework
Researching and looking into a person before reaching out is important. If you don't reach out to the right people and check their metrics, you may spend a lot of time communicating with the wrong person.
You might also waste a lot of money on influencers who actually don't have engaged followers. This won't gain you any customers and may even hurt your brand.
What Will You Say?
Once you have identified the right influencers to reach out to, you need to think about what you'd like to say. Before you start mindlessly emailing people, there are a few key things you should outline.
First, think about what you are offering these people in return for their partnership. Think about which of your products or services you want them to market and how you envision this partnership working.
You should also think about what you want the influencer to say on social media.
Once you have the basic outline down, you can start crafting one or several email templates depending on the need and person.
To kick things off, think about how you will pay this person.
What Are You Offering?
What you offer to an influencer is essentially their payment. Sometimes you might pay an influencer in straight cash. Other times you might offer them products, services, or giveaways for their partnership.
What you offer will also determine how they engage with your brand.
If you want them to give you a lot of engagement, such as in-store visits, wearing products, and several posts, you may need to offer them products and monetary compensation for their time.
In other situations, a simple product giveaway for a social media post is all you need.
Spend some time thinking about what you need from them and what you can afford to offer. Discounts and giveaways will usually work well with micro-influencers while larger celebrities may require payment.
Offering commission is another good way to pay an influencer on their sales. It won't cost you any additional money and they will be motivated to make their posts successful.
A shout out is another way to give an influencer something valuable. If you say this person is an expert, they may use this in their own efforts. Recognition is sometimes payment enough.
Pre-Engagement
If you are really considering hiring someone as an influencer, consider reaching out to them through social media first.
Engaging with someone causally will foster a more genuine relationship. Your audience and theirs may also see your interactions and this will strengthen your partnership.
To do this, engage with their posts, comment, share, like, and even direct message. The more friendly you become the more likely they will be to want to recommend your product or services.
Create the Perfect Influencer Outreach Email
When you are ready to formally offer an influencer a partnership, it all starts with the perfect outreach email or template.
To craft the perfect outreach email, think about your subject line, the body of your email, what you are offering, and how you'd like them to engage with your brand.
Pose a question in your subject, include personal information, a cute photo, sample images of your product or services, and anything else visually engaging so your email doesn't get passed up.
Keep it Short
When it comes to the body of your email, think less is more. Keep your email body short.
The influencer's time is valuable, and so is yours. If they see a long and wordy email, they might just pass it up.
Start your message by staying what they get out of this potential partnership. Then go into who you are, what your brand is, and again why they will want to partner with you.
Lead with your offer of payment, product or service exchange, commission, or whatever compensation you've decided on.
Show the influencer what they will gain by working with you. Just because you will give an influencer a new sweater doesn't mean they want it.
Make it Personal
When it comes to crafting an influencer outreach email, make your email as personal as possible. If you have been following them on social media, make a note of it.
Show the influencer that you did your homework and that you are engaging with their brand. If they see you put time into getting to know them, this will go a long way.
Negotiations
Don't be surprised if you don't get a straight yes or no answer right away either. The influencer will likely ask additional questions, or they may even request products to sample before they endorse them.
If an influencer asks for samples to review, take this as an indication that they take their job seriously.
You might also consider offering them products to sample right off the bat. This will show that you value their true opinion and that you really want them to believe in your brand.
If you're open to negotiations, your influencer might ask you for a different form of payment or a different payment structure.
Keep an open mind and leave a little wiggle room here if you are comfortable with it. The more questions they ask and the more concerned they are with details will show that they are serious about your partnership.
You can also get into disclaimers, contracts, and any other legal information at this point.
Find Your Perfect Template
If you want to reach out to a lot of influencers or you don't have time to write an individual email to each person, one or two templates can be really helpful.
A template can be handy if you are reaching out to multiple influencers at once. As you begin this process, you can also go back and revise your template to make any necessary adjustments.
Templates can save time and streamline the marketing outreach process.
If you're looking to use an influencer outreach template, you can divide them into categories.
If you're giving away free samples as payment, create a template that kicks off this way. Clearly state what the influencer will receive and what you expect from them.
If you want to identify the influencer as an expert, create a template that leads with this. Tell them you have identified them as an expert and you're rounding up a few select experts to be a part of your brand's marketing efforts.
Another template you can use is one stating what payment or commission they will receive. If you are offering a flat $200 for an Instagram post, for example, create a template that states this. The same goes for commissions and the structure.
The Right Influencer Outreach Partner
The right influencer will make all the difference to the success of your campaign and marketing efforts. When you're getting started on an influencer outreach campaign, do some homework beforehand to best identify who you should work with.
Look at their metrics, see what they stand for, and get to know them.
Think about your influencer partner as a business partner and you should have a great relationship that can be mutually beneficial. If you're ready to kick off an influencer partnership, start with the right marketing partner. Fill out the form here to get a digital marketing review for your brand.
Owner and Chief Marketing Officer, Jason Hall, and his team specialize in creating brand awareness / traffic and lead generation / marketing funnel and conversion optimization, while utilizing the appropriate marketing channels available within your industry. With diverse clients throughout the world, Jason's team is well connected within many industries to assist with your marketing strategies. With no long term contracts and various levels of service, Jason's team will increase the quality of your online traffic, leads, and sales.
Free Website Audit Tool
See how well optimized a web page, landing page, or blog post is for an exact keyword or phrase
About the author...
Located in the heart of the Emerald Coast - Destin, FL, founder and Chief Marketing Officer, Jason Hall, and his team specialize in creating brand awareness / traffic and lead generation / marketing funnel and conversion optimization / and PR campaigns, while utilizing the appropriate marketing channels available within your industry.
With diverse clients throughout the world, Jason's team is well connected within many industries to assist with your marketing strategies. With no long term contracts and various levels of service, Jason's team will increase the quality of your online traffic, leads, and sales.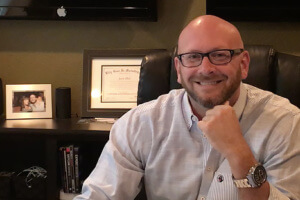 Request a digital marketing strategy session today and we'll show you what you've been missing!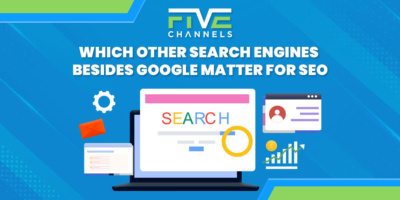 Are you struggling to improve your online presence and boost your website's SEO? Google is the most popular, but optimizing…