A proper digital marketing strategy involves many aspects, including search engine optimization, pay per click advertising, review management, social media management, and more. Many times, people are confused about the differences between SEO and PPC. They both use keywords, but how you approach and manage them is completely different.
This extensive guide examines each one and shows the similarities and differences between the two. It's not about which is better, because both are vital to a good digital marketing strategy, but while they may seem similar, they are vastly different.
Let's go over the differences between the two so you'll have a better understanding of both by the end of this informative guide.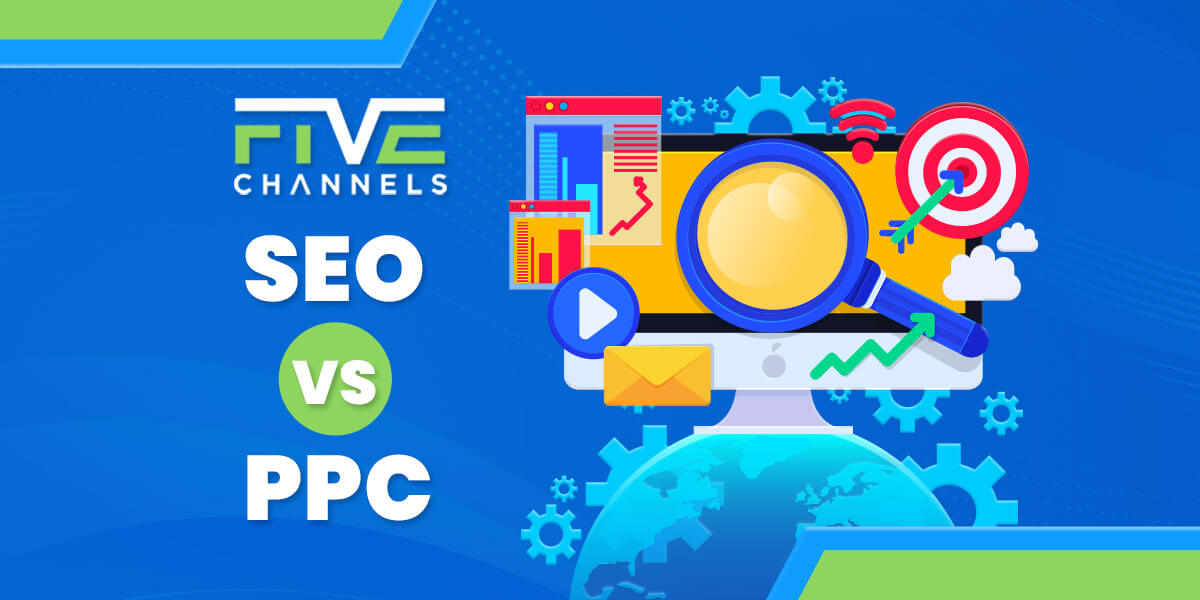 SEO vs. PPC
When someone types a search query in Google, or one of the other search engines, it pulls up a list of websites that pertain to that search. If they're looking up a local business, then it could show a map with a list of businesses in your area.
Any efforts made to improve your website's rankings on search engines, both on and off-page, involve SEO. SEO is far more than just keywords and content, it includes review management, content marketing, social media, and much more.
PPC doesn't have anything to do directly with the content on your website or ranking on search engines. It's about creating various types of advertising to bring traffic to your site. It could be through search engine ads, shopping ads, display ads, or video ads.
You pay for PPC and have a budget, but you don't pay for anything with SEO unless you have an outside agency handle it.
They Both Bring Traffic to Your Website
For a website to be successful, it needs traffic, but not just any traffic. You need traffic that's interested in your subject matter or product. For eCommerce sites, the goal is to turn traffic into conversions.
Without traffic, there is no way to create a profitable website. Both SEO and PPC bring traffic to your site but in different ways.
When you perform SEO on your website, you're working directly on your website pages to make them more appealing to search engines like Google. It's making sure the pages load quickly and provide keyword-rich authoritative content. Local SEO makes sure customers know where you're located and who you serve.
The goal is to impress Google bots enough that they rank your site higher on search results for specific search queries and local packs. By ranking high, customers choose you over the other search results and traffic comes to your site.
Search traffic is still the primary traffic method for many websites, even those with PPC, but SEO traffic is different than PPC traffic.
PPC traffic comes from people seeing the various ads and then clicking on them to your website. The ad could lead them to a standard page, or a landing page created especially for the ad.
The difference between the two types of traffic is ad traffic will have a smaller number but be more targeted. Traffic coming in from PPC ads are already interested in your website, because they clicked on the ad, so the traffic is less, but more likely to convert.
SEO traffic is general, and while it generates significant traffic, only a small portion of that traffic converts. You can work on your SEO to make it more targeted, but it can't beat the conversion rate of PPC.
PPC and SEO Keywords
Keywords are important for both SEO and PPC, but they're used differently. With SEO, you create a keyword list based on search volume and competition that resonates with your niche and customers. You can have a list of hundreds of keywords and use them throughout your website.
You can create a list of keywords for a specific blog post, web copy, etc. The keywords should match aspects of the search queries people put into search engines. The Google bots search the index, they see the various keywords and rank you for those queries.
A single website can have hundreds or even thousands of keywords, depending on the size.
PPC keywords need to be laser targeted and focused. You create a list based on search volume and competition just like SEO, but using these keywords cost your money. You create a budget for your ad campaign and choose specific keywords to target.
You create the ad and when someone types a query into a search engine or visits a website about those keywords, then your ad may show up. When a person clicks on your ad, you want that person to be interested in your product and convert.
If you have too general keywords, then you could get people not interested in your product and pay for clicks that don't convert.
SEO Takes Time and PPC is Fast
Search engine optimization is not something you do in one day. Google ranks highly authoritative websites that provide expertise and are trustworthy. This requires high-quality content, improvement in technical SEO, and good user experience.
You could make SEO changes on your site and not see significant ranking changes for weeks or months. It takes time to make the changes, for Google to notice the changes and then make ranking changes.
Even then, you're competing against the SEO efforts of your competitors, so you might be unable to rank for the specific keywords you want and must settle for less volume and less competitive keywords.
A good SEO program can take six months or longer and you're never done. Once you've created SEO optimized content, you must continue to maintain your authority and expertise. This means regularly posting highly detailed and researched blog posts, etc.
PPC doesn't take nearly as long to create or see results as SEO. You sign up for the PPC platform you want, such as Google ads or Facebook ads, and then create your ad campaigns. The campaigns and ads only take a few hours to create once you complete the research.
You can create an ad campaign quickly, but unless the ads look good and your budget aligns with your competitors, then it could be fruitless. Your ad could never show up or it does and leads to no conversions.
Many businesses give up on PPC when they lose their entire budget with no results. If you want to succeed in PPC, then you need to see what ads work, which ones don't and make changes until you see the best return on investment.
PPC vs SEO for Monetary Investment
If you're doing search engine optimization yourself, then there is no cost. There are free tools such as Google Search Console and Google Analytics to help you understand your website traffic. There is a cost if you use third-party programs for tracking rankings or finding keywords, but that's your choice.
The only investment you must make for SEO is time. You need to develop a keyword list, content strategy, and take the time to create well-developed content that follows Google's guidelines. For many businesses, time is money.
An SEO strategy only works if you put the effort into it. If you start and stop over and over again, then you don't see much return on your time investment. Once you develop your SEO strategy stick with it or hire an agency that can handle it for you.
The amount of money you invest in PPC depends on you. Some companies spend a few hundred dollars a month and others spend hundreds of thousands of dollars every month. If you're a local company that serves a specific radius, then your budget is likely lower than a company searching for a nationwide audience.
PPC is a bidding process and the highest bidder gets seen in the best spots. If your competition spends more money than you or if you run out of budget, then you increase your budget. You can also use multiple platforms, which means a budget for each platform.
Tracking Customers On and Off Your Site
Google and other search engines want to keep their searcher's information as anonymous as possible. If you're working on SEO, then you can track the number of people that visit your site, your current page search query rankings, where customers go on your site, and what keywords they used to get there.
This is mostly through free programs like Google Search Console and Google Analytics. What your visitors did before and after visiting your site is unknown and there is no way to track it for SEO. When it comes to tracking and SEO, it's only for your site specifically.
PPC platforms track where people go, what they're searching for, and much more. The key to PPC success is laser targeting your campaigns to people that want your product or service. You can choose to show your ads to a specific age group, income group, radius, and more.
If you choose retargeting ads, then your ads follow people to other websites once they leave yours. It keeps you at the front of their mind no matter where they go.
SEO and PPC: Which is Easier to Implement
There is a freedom to search engine optimization that you don't get from PPC. There's no platform to learn or use, it's just research and making the best choices to rank better for keywords. The biggest problem with SEO is there is no guarantee.
Google's search algorithm had more than 100 factors to determine ranking. You can spend hours creating a blog that never ranks well and then the next shoots up to the number one spot. You want to rank for a specific keyword but can never seem to no matter what you do.
Implementation of SEO can be tedious, but it's your website, and the content is about subjects you're knowledgeable about. You need to do your research to know what to do, but once you hit a good rank you tend to stay there, and you didn't lose any money.
PPC is easy to implement if you understand the ins and out of the PPC platform. Google Ads can be difficult to use and understand at first, which may lead to mistakes. The company has taken great pains to make the program simpler, but there is a definite learning curve.
The same goes for any PPC platform including Bing Ads, Facebook Ads, LinkedIn and more. Each one is a little different than the other, so you need to be familiar with the intricacies of each one. You can implement PPC quickly, but that doesn't mean you'll get a good return on investment. Take your time and do it right.
PPC and SEO Require Vigilance
No marketing strategy should remain stagnant. Many websites create a PPC campaign or implement SEO and then forget about it. PPC and SEO need monitoring so you know what you're doing works.
PPC campaigns should be checked weekly to see how ads are doing. A/B testing is making a small change in an ad or landing page and seeing it improves clicks or conversions. These small changes help you maximize your budget by creating the most effective ads.
You also need to negative match keywords that bring up your ads but don't involve your niche.
SEO can take months, so you need to check in regularly to see how rankings change over time. If you were ranking 15 for a search query, and the next month you rank 10, then that's an improvement. If your rankings aren't improving, then you need to change up your strategy and try something different.
Digital Marketing Includes Both SEO and PPC
SEO vs. PPC isn't an either/or situation. They are both an important part of your digital marketing strategy. They each have their place in bringing traffic to your site and can work together to grow your business.
Many people think they should choose one or the other, but you're crippling yourself. Use PPC ads to gain instant conversions and traction while you work on your SEO strategy.
If you want to learn more about PPC and SEO or want to find someone to manage your digital marketing, then get a free digital marketing review.
Owner and Chief Marketing Officer, Jason Hall, and his team specialize in creating brand awareness / traffic and lead generation / marketing funnel and conversion optimization, while utilizing the appropriate marketing channels available within your industry. With diverse clients throughout the world, Jason's team is well connected within many industries to assist with your marketing strategies. With no long term contracts and various levels of service, Jason's team will increase the quality of your online traffic, leads, and sales.
Free Website Audit Tool
See how well optimized a web page, landing page, or blog post is for an exact keyword or phrase
About the author...
Located in the heart of the Emerald Coast - Destin, FL, founder and Chief Marketing Officer, Jason Hall, and his team specialize in creating brand awareness / traffic and lead generation / marketing funnel and conversion optimization / and PR campaigns, while utilizing the appropriate marketing channels available within your industry.
With diverse clients throughout the world, Jason's team is well connected within many industries to assist with your marketing strategies. With no long term contracts and various levels of service, Jason's team will increase the quality of your online traffic, leads, and sales.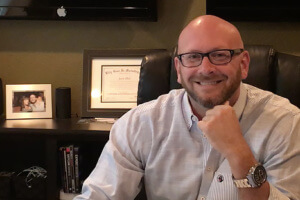 Request a digital marketing strategy session today and we'll show you what you've been missing!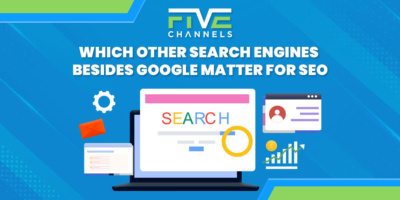 Are you struggling to improve your online presence and boost your website's SEO? Google is the most popular, but optimizing…