As marketers try to quantify campaign success, many have turned to driving engagement. At one time, this might have meant getting eyeballs on a blog post or even getting social shares.
Today, interactive marketing is taking the lead. Around 70 percent of marketers agree interactive is more effective than static content.
Interactive content is used less often, though, because people think it takes more work to do. In reality, interactive marketing examples range from stunningly simple to much more complex.
These seven ideas run the gamut, so even beginners can find something inspirational. Whether you're an old hat at interactive, or you are brand new to it, you'll find something here that suits you.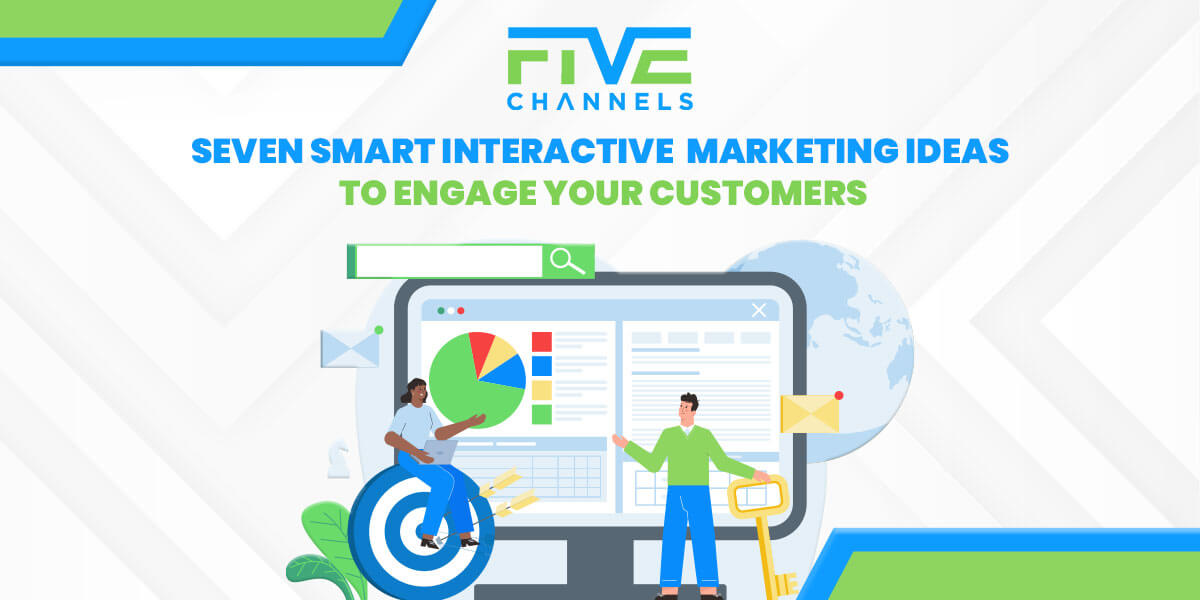 1. Use Text-Based Interactive Options
Text-based options are tried and true for creating interactive content that engages your audience. Best of all, these tactics are some of the simplest to add to your marketing campaigns.
Polls and quizzes are the best-known options. Most of the time, they're simple to set up as well.
Take a look at Twitter, for example. You have the option to create a poll in any tweet you want to post. You can adjust the poll responses, as well as the duration of the poll.
Once you've posted the poll, it's simple for people to interact with it.
You can create quizzes with many different platforms. Some of them are free, and many of them integrate right into social media platforms. You can also create a quiz on your own website, then share it on social media.
Another option that's often based around text and simple to create is a contest. You might create a post, then ask people to share, like, or comment to enter. People will often engage with the post to get a chance at the prize.
Of course, you have other options for creating contests as well.
Another option is the embedded calculator. This is great if you offer a service that people want an estimate for. Banks use it all the time to show interest accumulation or how much mortgage you could qualify for.
Of course, your customers might be more interested in showing how much they can save when they shop with you. A "sale calculator" might be a fun tool, while a shipping calculator could be more practical.
2. Do a Live Video
Another simple option you have to increase interactivity and engagement is to do a live video. Most marketers have exactly what they need to do this in their pocket. Simply grab your smartphone, hop on Instagram, and you can be live in just a few seconds.
A live video can be a great way of driving interaction on social media. You can advertise the event before you go live, to make sure more of your followers are aware of when they can tune in. People love to take part by asking questions via messaging or leaving comments.
You can interact with people by answering these questions and responding to comments. You can also have people prepare questions beforehand.
You might want to have a talk or demonstration prepared before you go live. You can script this part of the live session, then open it up to questions. A short interview can also be appropriate.
If you don't have something to demonstrate or discuss, then you can open up the live to an "ask me anything" format. You may need to have a moderator to sort out inappropriate questions. It can help to have people send in questions beforehand.
3. Interactive Marketing Gets Conversational
A live video can be a great tool for interacting with a group. Some people will watch quietly, while others will ask questions. Sometimes, though, your audience will want to have a more one-on-one conversation.
That's where instant messaging can be helpful. You can engage in one-on-one dialogs with your audience.
Chatbots might be your best option here. Many businesses have already adopted chatbots to assist them with providing customer service. This is especially prevalent on websites, where a bot might ask a visitor to chat if they have any questions.
What if that bot told the customer about your latest sale?
You can also use chatbots on platforms like Facebook. There are rules about how you interact with audience members, of course. It's still easy to engage with a wide audience through this sort of bot.
You can also use these bots creatively. An example is the airline that used a marketing chatbot to draw in entries for a trip to see one of Europe's soccer teams. The chatbot had users answer why they were the team's biggest fan, as well as a quiz.
Entrants could even see a personalized video of what their potential trip might look like.
This is a fairly complex use of a chatbot involving a fair amount of AI. The chatbot altered the quiz based on the responses, as well as personalizing the video.
Having a bot pop up and tell someone about your latest sale, then answer a few questions is simple by comparison. It's still an effective way of engaging your customers one-on-one.
4. Run a User-Generated Content Campaign
If programming a chatbot with all kinds of personalization seems a bit ambitious for you right now, don't worry. There are still plenty of ideas on how to use interactive marketing in your campaigns.
Another old standby is the user-generated content (UCG) campaign. Using this tactic, you ask your audience to create content for you.
Many brands have used this tactic at one time or another. One recent example is Wendy's, which asked consumers to design a branded game.
Many UGC campaigns are part of contests. You ask people to create content as their contest entry. This could be writing an essay or creating a video about why they're your biggest fan.
You might get creative and ask people to interpret your brand in a piece of artwork. You might ask them to show you how they use their brand in their everyday life, or what your brand inspires them to do for other people.
A UGC campaign is an easy way of showing off your brand values and discovering customer values too. It also helps you build closer relationships with them.
Some brands use UGC on a regular basis. Social media platforms thrive on content made by users. Buzzfeed regularly features quizzes by community members.
These are longer-term UGC campaigns that keep people coming back time and again.
5. Gamify Your Content
Wendy's asked their customers to create a game for them. Other brands take it upon themselves to gamify their content.
Gamification is often accomplished through an app. The app can use quizzes and even purchase history to help customers personalize recommendations. It can help them plan future purchases as well.
A good example is the Starbucks app. In the app, people can check their order history as well as place new orders and top up funds. The app uses the information to make personalized recommendations.
The app also shows customers how close they are to achieve a free drink or food reward. A bar near the top of the account counts the "stars" they've earned. When they earn more stars, an animation shows them their progress.
This keeps people coming back. Starbucks also provides information about "bonus" deals, double-stars days, and more. There are even ways to increase points earnings.
Starbucks also offers its Summer Game, which is available both on a website and in the app. McDonald's offers its annual Monopoly game in a similar manner.
Other companies have turned their ads into interactive video games. This is popular for video game makers, who want people to download their app. People can play a few rounds in the ad demo, before being prompted to download and continue.
Other marketers could use this idea to create a short interactive game that will encourage people to continue to an app or website. Maybe you let them play a couple of rounds for points they can use toward buying or enter a contest. Then the ad encourages them to test their mettle in the real deal.
6. Create an Interactive Video
Playable game ads are like interactive video, which has also become popular. Interactive videos can work like playable ads, asking users to complete an action to control the outcome.
An example is the "Give a Fuller Life" campaign by Mended Little Hearts. When users donate different amounts of money to research, different scenarios play out for the little boy in the video. He might get to play with friends or go on a picnic, depending on what the user decides to donate.
Another example of an interactive video is a 365-degree video. The user can rotate, zoom in, and zoom out at will to inspect different aspects of an item.
This is incredibly popular for showcasing new vehicles. It gives the user a chance to inspect almost every aspect of the car, just like they would on the lot.
You could also create a video that allows users to see different parts of a tutorial or demonstration. By clicking on different parts of a product or timeline, they could launch different sections of video.
These videos give the user much more control over what they see. It can help them access the information they need and want, when they want it. It also creates more interest and engagement for them.
7. Adopt Virtual or Augmented Reality
The most complex interactive marketing content is virtual or augmented reality. This type of content provides the most immersive experience for the user.
It also makes use of video content. AR asks users to turn on their cameras, then superimposes information over the video.
AR was most famously used in the Pokémon Go app, but marketers have found plenty of uses for it. An AR app could be used to check stock on items in store.
The user simply needs to snap a picture of the item. The app can then display information from the company database about stock, price, and more.
Home improvement stores have found another innovative way of using AR. Users can upload a picture of a room they want to paint to the store's app. They can then click through different shades of paint to see what their room will look like in different hues.
Home furnishing giant IKEA even lets you outfit your rooms with AR.
Virtual reality is even more immersive for the user. Examples include the use of games like Fortnite to hold virtual concerts or, like Wendy's, to create in-game campaigns.
Other examples include TopShop's Virtual Catwalk experience. Shoe brand Toms sent users on a virtual giving trip.
If you plan to use AR or VR, keep in mind that the campaign should speak to your brand's message. AR and VR work best when they aren't gimmicky and when they provide something for your customers.
Get More Engaged with Your Marketing
Interactive marketing is taking a more prominent place in many digital marketing strategies. The reasons are clear. As marketers look for new ways to engage their audiences, interactive content gives them plenty of ways to get creative.
As these seven ideas show, though, you don't need to be a tech guru to create an interactive campaign. VR is fun, but an old-fashioned poll or quiz can be just as effective at getting interaction.
Interactive content can be one aspect of a more holistic digital marketing strategy for your business. If you're hoping to revise your approach, then it's time to get in touch with the experts.
We're ready to help you revitalize your marketing with fresh new ideas and expert insights. With the right team behind you, there's no limit to where your business can grow.
Owner and Chief Marketing Officer, Jason Hall, and his team specialize in creating brand awareness / traffic and lead generation / marketing funnel and conversion optimization, while utilizing the appropriate marketing channels available within your industry. With diverse clients throughout the world, Jason's team is well connected within many industries to assist with your marketing strategies. With no long term contracts and various levels of service, Jason's team will increase the quality of your online traffic, leads, and sales.
Free Website Audit Tool
See how well optimized a web page, landing page, or blog post is for an exact keyword or phrase
About the author...
Located in the heart of the Emerald Coast - Destin, FL, founder and Chief Marketing Officer, Jason Hall, and his team specialize in creating brand awareness / traffic and lead generation / marketing funnel and conversion optimization / and PR campaigns, while utilizing the appropriate marketing channels available within your industry.
With diverse clients throughout the world, Jason's team is well connected within many industries to assist with your marketing strategies. With no long term contracts and various levels of service, Jason's team will increase the quality of your online traffic, leads, and sales.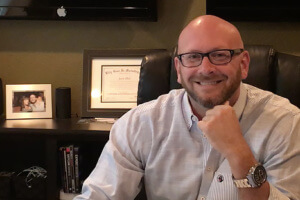 Request a digital marketing strategy session today and we'll show you what you've been missing!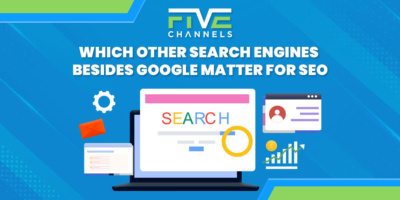 Are you struggling to improve your online presence and boost your website's SEO? Google is the most popular, but optimizing…