Digital ad spending continues to rise. The industry is now worth over $300 billion worldwide. Without question, the biggest platforms for digital advertising are Google and Facebook.
Facebook is a top pick for many businesses. There's a promise of reach, as Facebook has one of the most extensive user bases. The ads can also be quite cost-effective.
Of course, whether your Facebook ads perform the way you want depends a bit on how you set them up. Facebook ad mistakes are quite common, and they can hamper your performance.
Want to make sure your ads perform the way you think they should? Check out these ten common mistakes and learn how your business can avoid them.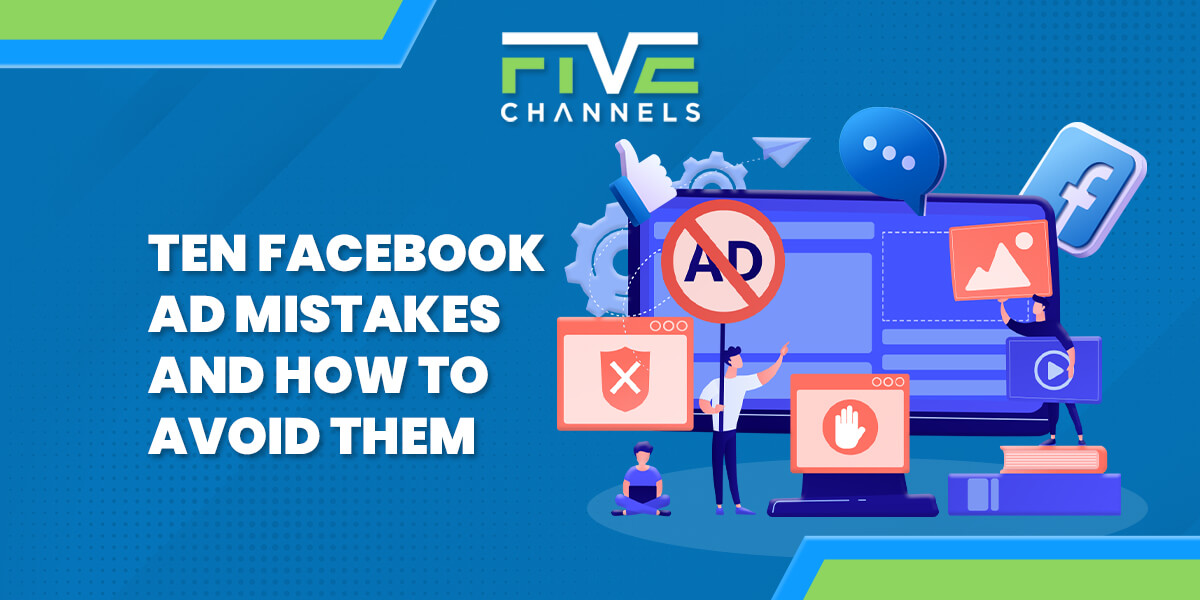 1. Not Creating a Custom Audience
Many companies think about marketing with Facebook because of the platform's reach. Facebook has over a billion active users, making it one of the largest networks out there.
Does that mean you can set up an ad and reach everyone on Facebook's platform? In theory, it does. Chances are strong, however, that not everyone using Facebook is going to be interested in your offer.
The power of Facebook isn't really in the numbers. It's actually in the tools Facebook Ads provides. These tools allow you to target an audience more precisely than ever before.
Creating a custom audience is the best way to make sure people interested in your ad actually see it. You can make the audience much larger or much smaller. These tools allow you to reach the people who are most likely to convert.
You can make a custom audience in three easy ways. One is to allow Facebook to track website traffic and advertise to those customers. The next is to upload your own customer files.
With this information, you can then create "lookalike audiences." Facebook takes the data you've given it and targets people with similar profiles.
2. Mismatching Your Offer to Audience
One of the biggest benefits of Facebook is the ability to target your audience but targeting the right people won't matter much if you don't put the right offer in front of them.
That's why it's so important to make sure you're matching your ad offer to your audience. If someone has already signed up for your newsletter, they're not going to do so again. Likewise, someone who already buys from you doesn't want to hear about the great offer you're giving new customers.
Once you've finished setting up your custom audiences, your next step needs to be refining your offers for them. Imagine what a customer at each step of the sales funnel needs, and you'll be well on your way to creating better matches between offers and audiences.
3. Picking the Wrong Goal
Now that you've set up your custom audiences and matched your offer to them, you need to define your objective. What do you want to achieve with this ad?
If you want to drive more website traffic, you'll want to create an ad that encourages people to click through. Facebook calls this a "link" ad because you're linking people to another page.
These ads can be paired with different calls-to-action, which entice people to click. You can ask someone to "book now" and link them to your appointment scheduling page. You could also ask them to "shop now" and have them head to your online shop.
Other ad objectives include engagement. This means you want to drive likes, comments, and shares.
You should always have a clear goal when you create a Facebook ad campaign. If you're not sure what you want the ad to do, it won't perform the way you want it to. If you try to get one ad to do everything, you'll likely find it doesn't do much of anything at all.
Set a clear goal, and stick to one per ad. If you want to drive many objectives across a campaign, you can create an ad set.
4. Forgetting to Compensate for Ad Fatigue
Marketing with social media has plenty of benefits, but many marketers forget a key issue. Your audience may experience what's known as "ad fatigue."
This happens when the ad platform's algorithm shows the same ad to the same people over and over again. There are a few ways this can happen.
The first is when your target audience is too small. There's a limited number of people in the audience, so Facebook shows them your ad over and over. Since they see the ad so often, they get sick of it pretty fast.
Another way ad fatigue can happen is failure to use retargeting and dynamic ads. Once someone has visited your website, they're unlikely to click your ad again. Facebook may continue showing them the same ad, though, instead of sending out a new offer.
There are a few easy ways to combat ad fatigue. The first is to limit when Facebook shows your ads. Some ads may only run in the daytime, and some may run at night.
The other solution is to run different ads. This way, a user may see different ads throughout the day. This limits their exposure to any single ad and prevents fatigue.
5. Setting and Forgetting
Another common Facebook Ads mistake is "setting and forgetting." Facebook makes it very easy to set up your ads. Once you've plugged in your parameters, you might be tempted to let the ad run for way too long.
This can be detrimental to your campaign performance. Instead, you should check in on your ads once per day. Take a look at the performance and tweak the campaign to make improvements.
A/B testing and running several ads can help you pinpoint what's working and what's not. In turn, you'll be able to tweak underperforming ads.
Of course, you should be careful not to tweak too much. Some ad managers are always tweaking, which can cause problems of its own. Facebook has a "learning phase" for ads, which means performance gets better over time.
Once you've made adjustments, make sure to let the ad sit for a little while. If the ad still isn't performing the way you want after a day or two, it's time to make some more changes.
6. Choosing the Wrong Format
Facebook offers plenty of different options when it comes to ad formats. As you set up your campaign, you'll see several options:
– Photo
– Video
– Stories
– Carousel
– Slideshow
– Collection
There are a few others as well. You should include at least one image, since images play a huge role in ad performance.
Images catch people's eyes, and they're faster to process than text. If you want to stand out, you should have an eye-popping image that makes people want to look.
For businesses marketing products, including a carousel, slideshow, or collection, can be helpful. You can add several different images and entice the viewer to look through them.
Of course, you'll need to make sure you select the right images for your ads. Using free image editing software can help you create attractive ads. There are plenty of tips out there on how to choose the right images, so be sure to read up.
7. Facebook Ad Mistakes with Budget
Budget is one of the most talked about aspects of any digital marketing strategy. Facebook Ads are no exception to the rule.
Most people worry about cost-per-click and ROI. Optimizing ad delivery and scheduling ensure you spend your budget the right way.
Another common mistake is trying to run many ads on a tight budget. Proper ad management often goes by the wayside when there are too many ads. In turn, you'll see inefficiencies and budget waste.
You can either increase your budget to give each ad the funds it needs, or you can slim down the number of ads you have. Running fewer ads can help you focus and manage the budget for each with more efficiency.
8. Bad Landing Pages
This particular mistake is common across all digital advertising strategies. If you're trying to direct people somewhere else, you need to have a good landing page.
Some businesses forget to offer landing pages at all. People end up on the homepage and don't navigate, because they're unsure what they're looking for.
Even if you do have a landing page, you might still be making mistakes with it. Some pages don't have good design behind them, which makes them confusing and cluttered. Navigation is a problem, so people hit the back button in their browser.
Another issue is the call-to-action. Some landing pages don't have a call-to-action. Others may have two or three.
In some cases, people can't find the CTA. In other cases, the CTA isn't compelling.
The end result of all these situations is people don't know what to do next. This leads to low dwell time, and a lack of conversions for you.
If you want your ads to be effective, then make sure your landing pages are ready to convert too.
9. Relying on Facebook for Placement
Facebook makes setting up ads simple. You just plug in your parameters and upload your creative. Then, you can let Facebook take the reins and handle everything else.
You've already seen how this can lead to inefficiency in terms of audiences and timing. It can also lead to problems with placement.
Letting Facebook handle placement helps you avoid mistakes, like picking a video placement with a video ad. Letting Facebook control every placement isn't always the best choice.
Take, for example, Facebook's Audience Network placement options. This option is great for reach. It's not so great for conversions, so you may run through your budget without meeting your campaign goals.
You can take the reins back from Facebook, even on a temporary basis. By disabling Audience Network, you can select more cautious placements for your ads. In turn, you may see them give you a higher return.
If the budget is underspending, you can always let Facebook take over again.
10. Skipping Tracking and Measurement
Finally, there's a tendency for marketers to forget about all the options they have for tracking and measurement with Facebook Ads.
The biggest mistake in this arena is not enabling Facebook pixel. Pixel is a way of tracking interactions between your ad and your website. These analytics give you the data you need to determine if your ad is actually performing the way you want.
Without the pixel, Facebook can measure how many clicks you're getting on the ad. They can't give you any insight into how many conversions happen because of your ad. They also can't give you any insight into who visits the website.
That lack of data can cause serious problems. With more insight into who's already clicking, you can build custom audiences for retargeting.
You can also glean more insight into who your ad appeals to and who is clicking. From there, you can discover how to optimize your ad for more conversions.
Finally, the pixel also allows you to attribute conversions to your ad. Marketers love proving ROI, so the data provided by the pixel can help you do just that.
Supercharge Your Facebook Ads Strategy
Knowing about these common Facebook Ad mistakes, you'll be able to give your ad performance a solid boost. Using Facebook Ads the right way will help you achieve your goals. You'll be able to get more conversions and increase your ROI.
Did you see any of these Facebook Ads mistakes in your campaigns? If so, you might wonder how the rest of your digital marketing efforts stack up. One easy way to find out is to book a digital marketing review and discover simple ways to supercharge your marketing.
Owner and Chief Marketing Officer, Jason Hall, and his team specialize in creating brand awareness / traffic and lead generation / marketing funnel and conversion optimization, while utilizing the appropriate marketing channels available within your industry. With diverse clients throughout the world, Jason's team is well connected within many industries to assist with your marketing strategies. With no long term contracts and various levels of service, Jason's team will increase the quality of your online traffic, leads, and sales.
Free Website Audit Tool
See how well optimized a web page, landing page, or blog post is for an exact keyword or phrase
About the author...
Located in the heart of the Emerald Coast - Destin, FL, founder and Chief Marketing Officer, Jason Hall, and his team specialize in creating brand awareness / traffic and lead generation / marketing funnel and conversion optimization / and PR campaigns, while utilizing the appropriate marketing channels available within your industry.
With diverse clients throughout the world, Jason's team is well connected within many industries to assist with your marketing strategies. With no long term contracts and various levels of service, Jason's team will increase the quality of your online traffic, leads, and sales.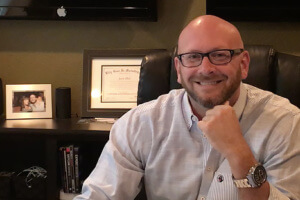 Request a digital marketing strategy session today and we'll show you what you've been missing!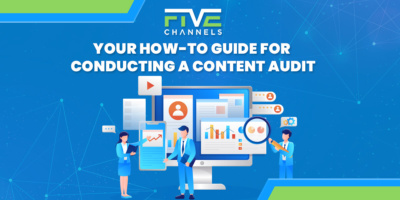 If you're trying to hit all of your marketing goals, never forget that success leaves clues. More than 80% of…