A shocking 91% of consumers aged 18 to 34 trust online reviews the same way they trust personal recommendations. Based on this statistic, it is clear that a lack of reviews, or poor reviews, can have adverse impacts on your business. You'll be missing out on several prospective clients.
With more Google reviews, your site will stand out among your competitors. Besides helping you to gain popularity, Google reviews will inform prospective customers more about your products. You'll be sure to gain your customers' trust and confidence over time.
The trick is actually getting people to leave a review in the first place. If you're struggling to get your customers to leave you a review, check out these nine tips to get the ball rolling.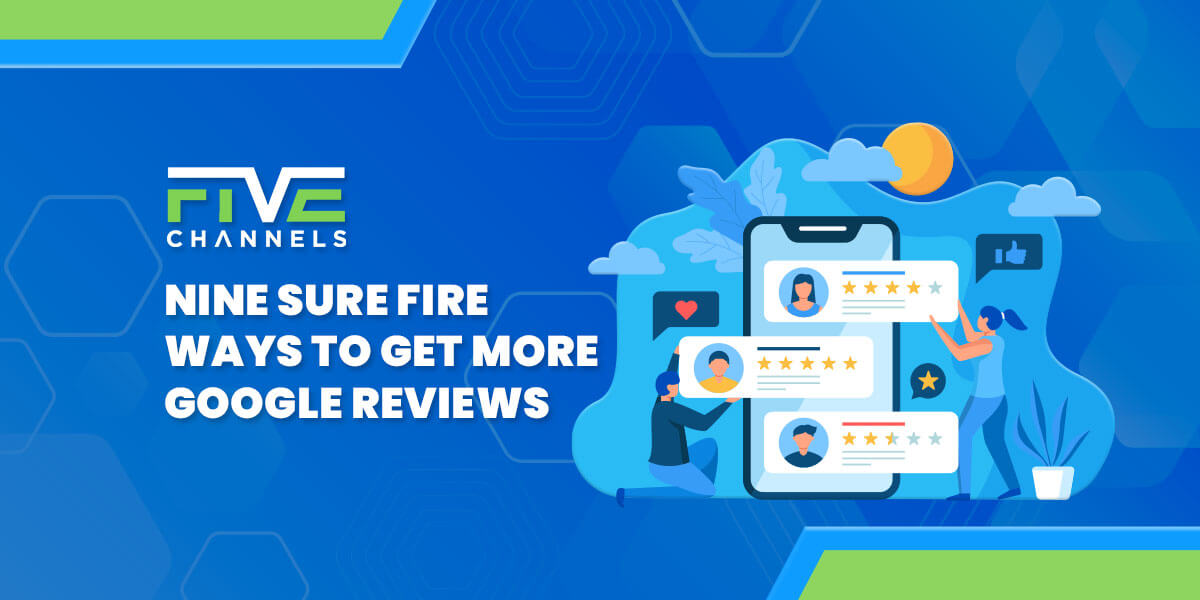 1. Use Your Google My Business Profile
You need to complete your profile for Google My Business before you can use it. For you to edit the profile, you have to claim it first. A Google My Business profile is free, and you can control the store listing appearing on Google searches.
Once you claim the profile, it will be possible to update some information, such as a link to your site, business hours, and address. The process further allows you to upload relevant photos of your offerings. Completing the profile information informs users that your profile is official, which prompts them to leave reviews.
When completing the Google My Business profile, input correct details about your business. It will be easier for clients to find you. More importantly, claiming your profile will make it possible for you to respond to customers' reviews on time.
Other than getting and responding to reviews, Google My Business reviews will give you significant insights into your audience. You'll also know more about local search performance, which will allow you to make your online presence more fruitful. Seeing common customer queries will allow you to improve your service for more positive Google reviews.
2. Follow-Up with Email Reminders
Your customers won't leave reviews immediately when they order from your site or after completing an in-store transaction. If anything, they might never remember to write a review even after getting an exceptional experience with your brand. While some will review the product after using, others might need a reminder.
If you have already grown your email list, you can send out general reminders to your customers. You can inquire more about their experience with your product. When a customer confirms their satisfaction, request for a review.
You need to personalize your email for customers to resonate with the message. Thank the customer for choosing your brand and tell them why their feedback is crucial. Include a link in the email body where visitors can follow to leave a Google review.
A default email signature can increase the number of reviews you get. All the emails you send should have a signature such as "leave us a review to know how we can serve you better." Every time your clients get the message, they will be prompted to follow the link to write a review.
3. Ask Customers for Google Reviews
If you're not part of the 40% of businesses that encourage their satisfied customers to leave online reviews, you're doing yourself an injustice. The best way to increase your Google reviews is by asking. Your loyal customers should be more than happy to write a Google review.
Take advantage of every touchpoint to ask your customer for reviews. Whether you are an eCommerce or have a physical store, there are many ways to ask.
If you have a physical store, your customer service assistants can request reviews as customers check out. You can also provide cards informing customers where to leave their feedback. Provide more details about the reviews for customers to understand why they are essential for you.
For an online business, you can ask for reviews on the site. A pop-up before a customer checks out can make it easy for customers to review your business. However, ensure that the pop-out doesn't distract visitors as they navigate through the site.
Do you have a social media presence? If you know how to generate sales via social media, getting reviews will be a piece of cake. Ask your followers to leave reviews on the sites and Google so that you can know how to serve them better.
4. Educate Customers on How to Write Google Reviews
It's not surprising to have customers who aren't familiar with Google, more so, writing reviews. Considering that customers won't benefit in any way once they review your business, it shouldn't cost them a headache. Simplify the process as much as possible to encourage your customers to leave reviews.
You might want to assume that all your customers haven't interacted with Google reviews before. As such, you'll have to break down the process to increase the conversion rate. You can send screenshots showing how to go about the process.
Here is a simple process that you can send to your customers.
From your Google account, search for the business name.
You'll see the button 'Write a review,' which you'll click to leave your review.
You can then rate the company from 1 to 5, where the higher number indicates a positive experience.
Comment or upload pictures if you need to.
Click submit.
Have a post or page on your site guiding customers on how to leave their Google reviews. A printout with instructions for your physical store can also be ideal. You'd be surprised to know the number of customers who would want to review your business but don't know how.
5. Respond to Reviews
Approximately 89% of consumers check reviews to read how businesses have responded. Failure to respond or rude responses is detrimental to your online business. Your responses to reviews are one of the ways you can encourage other customers to leave reviews.
A significant number of customers expect you to respond to business reviews in less than a week. If you don't acknowledge existing reviews, don't expect more ratings. Customers will feel that their opinions matter and that they are valued when you reply.
It will take you a few seconds to reply to a review, yet your response's impact will be long-term. Replying to reviews create a conversation that's likely to bring other people on board. While you're at it, you can bring up a topic on other offerings that your customers can try.
You won't always have positive reviews. So, how do you go about responding to negative reviews without risking losing your customers? Instead of arguing with clients, take negative reviews as an opportunity to learn.
By all means, seek to rectify the issue. You can ask the reviewer for their contact to have a lengthier conversation about their experience and how you can make it better. Resist the temptation of deleting negative reviews; the internet never forgets.
6. Empower Your Workers
Garnering positive Google reviews can't be a one-person job. If you have a team, you might need to empower the employees to drive reviews. Your employees are part of the brand, and they should work towards its improvement.
When educating your workers on the digital marketing resources and tools to use, don't forget to provide Google reviews insights. There's a likelihood that your workers will be interacting more with customers than you probably do.
As you train your employees on customer service, guide them on how to request for Google business reviews. They should know how to go about it after a customer visits the business. The idea is to ensure that your team is armed with the right approach, tone, and words.
Involving the workers in this process will increase the rate of reviewing. You'll also find it easier to adopt other related technologies. Your staff plays a central role in promoting customer service, and it would help involve them in getting reviews.
7. Avoid Faking Reviews
Building your online reputation can be one dreadful journey. At some point, you might be tempted to have a quick fix. Some businesses buy Google reviews to appeal to customers.
As it stands, they are sites that sell positive Google reviews. These reviews are posted under a random Google user or name, often not a real person or customer. Some companies offer reviews written by actual people, who are usually contracted to leave fake reviews.
The idea, which might seem harmless at first, is not only unethical, but a ticking time-bomb. Google is clear that the reviews should be an actual representation of a consumer's experience with a brand, and they will take down your listing if you violate this rule.
Worse still, it is possible to point out fake reviews, which can be a turn off to customers. You'd rather have few reviews and grow gradually as opposed to faking. The repercussions will be worse than having no reviews.
If you work with a reliable digital marketing agency, you'll know how to go about online marketing. The reviews will be almost automatic, and you won't need to fake them. Remember that the process takes time, but the results will be worth the wait.
8. Are Your Customers Happy?
It would be absurd to expect positive Google reviews from unsatisfied customers. You need to be confident that your customer service is nothing short of top-notch. With exceptional service, you won't strain to get positive reviews.
Working towards unmatched customer satisfaction is perhaps one of the most effective and easiest ways to get the five-star ratings you've been looking for. When customers experience a "wow" moment with your brand, positive Google reviews will be flowing throughout the year. You won't even need to remind them.
If your customers happen to show dissatisfaction, reach out. You want reviews but not negative ones. You can try to address any concerns raised to change the perception clients have about your business.
Making your customers happy and satisfied isn't rocket science. With top-notch customer service and quality products, you'll be a favorite. Keep engaging your customers to know what you can do to make their shopping experience more memorable.
Take any negative cues as a learning experience. The more feedback you get, the more chances you'll have of rectifying unpleasant situations. With time, your Google reviews will be flowing.
9. Use Google Review Tools
Some entrepreneurs believe that business owners should work for at least 14 hours a day if they want to be millionaires. How true that is remains to be seen, but what is evident is that business owners have tight schedules every day, week after week.
In fact, it wouldn't be surprising for an upstart entrepreneur to forget all about reviews. Given the importance of Google reviews, it would help to ensure that they are growing, your busy schedule notwithstanding. Fortunately, several Google review tools can make the work easier for you.
Google Review Box Generator is one of the tools you can use to send links to your customers. With this tool, you can send long or short URLs depending on how you want people to find your profile. The Whitespark Google Review Link Generator is another tool that allows businesses to utilize the short URL.
There is a range of other tools that will also help you to manage the reviews. With the advancement in technology, navigating through the reviews won't be complicated. Your customers will have an easy time leaving reviews.
Google Reviews Are Central to Digital Marketing
People are using the internet to find local businesses. Often, consumers are sure that online reviews are transparent. The more Google reviews you have, the more customers will view your business as reputable.
Nonetheless, getting business reviews doesn't happen effortlessly. You have to strategize on how to get the reviews. Simple steps such as sending email reminders and simplifying the process can increase your reviews.
Furthermore, always remain ethical. Faking reviews or deleting negative reviews will have adverse implications on your business. With the right steps in place, you can always trust the process.
Do you want to improve your digital marketing? Check out our site for a free digital marketing review.
Owner and Chief Marketing Officer, Jason Hall, and his team specialize in creating brand awareness / traffic and lead generation / marketing funnel and conversion optimization, while utilizing the appropriate marketing channels available within your industry. With diverse clients throughout the world, Jason's team is well connected within many industries to assist with your marketing strategies. With no long term contracts and various levels of service, Jason's team will increase the quality of your online traffic, leads, and sales.
Free Website Audit Tool
See how well optimized a web page, landing page, or blog post is for an exact keyword or phrase
About the author...
Located in the heart of the Emerald Coast - Destin, FL, founder and Chief Marketing Officer, Jason Hall, and his team specialize in creating brand awareness / traffic and lead generation / marketing funnel and conversion optimization / and PR campaigns, while utilizing the appropriate marketing channels available within your industry.
With diverse clients throughout the world, Jason's team is well connected within many industries to assist with your marketing strategies. With no long term contracts and various levels of service, Jason's team will increase the quality of your online traffic, leads, and sales.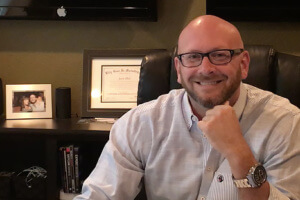 Request a digital marketing strategy session today and we'll show you what you've been missing!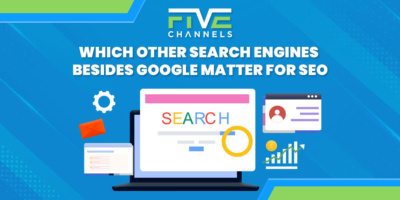 Are you struggling to improve your online presence and boost your website's SEO? Google is the most popular, but optimizing…