YouTube has around 2 billion daily active users, which makes it the second most popular form of social media, with Facebook reigning at the top.
It's no wonder YouTube is a highly sought after choice for advertisers. With this big of an audience, you have an almost endless reach for your campaigns.
However, a large audience can be challenging to work with. You need to know the right audience to target and how to target them.
That said, you must also launch the right ad for your campaign. That way you can deliver the right message to the right audience.
That's a lot of times that you have to be right in order to succeed. Fortunately, we created this guide to help you out along the way.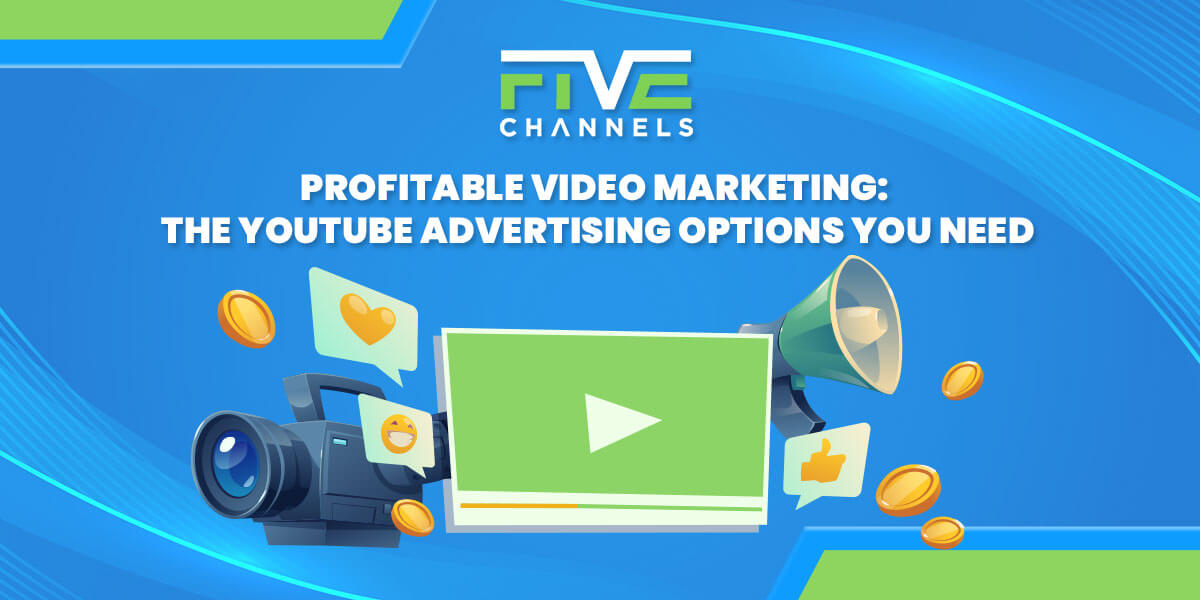 What Are YouTube Advertising Options?
Video ads dominate YouTube, which isn't surprising considering it's a video-sharing platform. As an advertiser, though, you need more than that to drive other key performance metrics. Check out what YouTube advertising options you have below.
Skippable Video Ads
These are the ones users can skip, although you have a few seconds to convince them to stay. The "Skip Ad" button only appears after five seconds, so the viewers have to sit through it first.
Your ad must be at least 12 seconds long to be skippable, but you can go longer if you want. You can even go beyond three minutes.
In some cases, longer is better, because it allows brands to craft a meaningful story rather than cramp every bit of information they have into a shorter video.
Storytelling videos can make a user more engaged. Even if they're longer, a viewer is still more likely to see it through. As long as you can hook them in the first five seconds, you have higher chances of converting them.
In-stream ads can either play at the beginning, in the middle, or at the end of the video. They can also play in partner sites and apps from the Google Display Network.
Non-Skippable Video Ads
Unlike TrueView video ads, this type is non-skippable. A user doesn't have a choice but to watch the whole thing before they get access to the rest of the video.
YouTube now limits non-skippable ads to 15 or 20 seconds, depending on the location. The previous cap was 30 seconds, although that proved to be too long for viewers. It diminished the watching experience.
Being non-skippable, though, increases the possibility of users watching the entire ad. Because around 76% of people admit to skipping ads as their default action, it is sometimes a more attractive option to advertisers.
The duration can be enough to generate interest and tell a short story, too. You can still deliver your message in a short time if you do it right.
You can include dialogue, people, and other elements to take advantage of the full 15 or 20 seconds. It's best to put a button here so you can direct them to your website while you have their attention.
It has two types: pre-roll and mid-roll ads
Pre-roll ads, as the name suggests, play before the video. A user has to watch it before they can even begin to watch the video they came for.
Mid-roll ads, therefore, play in the middle of the video.  You can only put one in videos that are more than 10 minutes in length.
Bumper Ads
A bumper ad is yet another video ad, but it's much shorter. You can insert it before, during, or after a video. It can also appear on partner sites and apps in the Display Network.
It's only under 6 seconds, so they're non-skippable. As such, it has the highest likelihood of getting watched in its entirety.
Bumper ads can't tell a meaningful story in under 6 seconds, though, provided you use this short time wisely.
They're better used for brand awareness and reach campaigns. They can also complement an even bigger campaign, creating several touchpoints.
Discovery Ads
Discovery ads show up in places other than videos. They can appear on the homepage, the search results page, or the sidebar containing related videos.
They appear on the homepage and SERP like a normal video. They have a thumbnail, a title, and a short description.
They're quite sneaky in that they appear to be organic. However, users can differentiate it from the organic search results by the "Ad" tag beside the channel name.
They don't play on automatic; users must choose to watch them by clicking the ad. They're non-intrusive except by taking up space.
The advantage of Discovery ads is that they're relevant to the user's interests and search keywords. Users tend to get pretty specific when they search, so there's a high chance they'll click your ad on their own.
Display Ads
These are the non-video ads that can help support your objectives. They are the ones that don't take the whole screen and interrupt the watching experience of the users.
You have two options here: banner ads or in-video overlay ads.
Banner ads are your regular Google Display ads that appear on the sides. They can include an image, text, and a button that leads to your website.
Although they're right beside the video, you have to do some tricks to capture the user's attention. It's not always that their eyes will dart over to the ad spot. Using bright colors and images is usually a good idea.
Like with the other types of YouTube ads, you can target your audience. You can use keywords and topic categories to specify where your ad appears.
In-video overlay ads, on the other hand, appear right on the video itself. They can be annoying still, but there's no doubt they're more attention-grabbing than banner ads. They only pop up once the video starts to play.
Either type of display ads can support your video ad. In some cases, an advertiser can have all three appear together at the same time.
For example, an overlay or a banner ad can urge people to sign up while the video ad is playing. If you want, you can have both types appear, serving different purposes.
The banner ad stays, though, even if the user skips the video ad and after the overlay ad disappears. Keep this in mind when you're deciding how you want it to support the video ad.
YouTube Advertising Costs
The different types of ads have different pricing structures. You must also take these into account when figuring out which type of ad is right for you.
TrueView Video Ads
TrueView is an ad format wherein the advertiser pays for the ad if it gets a view. For in-stream video ads, you don't pay unless the viewer doesn't skip. You pay when a user reaches 30 seconds, watches the whole thing, or interacts with the ad.
This is a win-win for both parties as the user has the option to skip. After assessing whether the ad is for them, they can waste no more time.
As for the advertiser, they don't have to pay for an uninterested viewer. You'll only pay when there's already interest, and if there's interest, there's a high chance of a conversion.
Discovery ads are also TrueView ads, so you pay whenever a user clicks on it. It's also a win for you as a user won't click it if they don't seem interested. However, you pay the same amount whether a user has watched the entire ad or not.
Non-Skippable Ads
Non-skippable ads are on a CPM ("cost per mille") basis. It means "cost per thousands," with "mille" being the French word for "thousand." At the moment, the average CPM is at $7.50.
In short, you pay per a thousand impressions on the ad. Because users don't have an option to skip, you pay whenever it appears on the video.
As the other types of ads are also non-skippable, they also fall under this pricing category.
Other Factors Affecting the Cost
On YouTube, there's also bidding, which will also account for the total cost of the ads. For instance, targeting an audience that many other advertisers are also targeting will cost you higher.
That said, you don't have to pay more than what you're prepared to. You can set a daily budget for your ads; once you hit that, YouTube will no longer show your ad.
You can also bid a Max Cost per View. For reference, YouTube will give you a range of bids for the same category, keywords, and audience.
However, you won't likely have to pay the max cost you set. If your competitor's max bid, for instance, is $1 and yours is $2, you'll only likely have to pay one cent higher than your competitor. That turns out to $1.01.
If you have different ad campaigns that are running simultaneously, you can set a bid for each type.
How to Choose the Right Ad Format
The ad format that's right for your campaign depends on what goals you're trying to achieve. Are you going for brand awareness or are you introducing a new product? Here are some ideas about what you can do with YouTube ads.
Brand Awareness
If you need more reach, then you need to push for a brand awareness campaign. You need a bigger audience for your brand.
Videos as short as bumper ads can do wonders in building brand awareness. Because the audience doesn't have an option to skip, they'll have to watch the entire six-second ad. With enough exposure to it, your viewers will ingrain your brand into their heads.
If you want to show your identity, though, you need longer videos. You need the length to be able to express your personality to viewers who might not know about you yet or your existing customers who might want to know more about you.
Product Launch
Have something that your audience must know about? A new product or an upcoming new release?
Skippable video ads are often the choice for this as the viewers will need more context about the new launch.
You can do short videos, though, if your goal is for the viewers to be aware of it. Bigger brands can do this as the viewers won't need context about who they are. They can also use non-skippable ads to build excitement over the upcoming release.
Different industries can use ads for a product launch. Even new music videos and such can become ads nowadays. This serves two purposes: you introduce a new song, and you introduce the artist.
Testimonials
Testimonial-type ads get the customers talking instead of you. You introduce the topic for a few seconds, and you let your customers do the rest.
They're quite similar to the organic videos on YouTube, wherein people love reviewing stuff. That's why this is the platform customers go to when they want honest reviews by real people.
You can use this to your advantage by launching ad campaigns about customer feedback. You'll be able to build trust and raise awareness at the same time. A well-placed CTA button will lead the viewers where they need to go.
You'll need skippable ads for this type, as 15 to 20 seconds are too short. You wouldn't be able to fit in a fundamental message in a video this short.
Customer Relationship
BTS (behind the scenes) types of videos are also popular. These cater to already existing customers, as they're the ones who'll likely have an interest in what goes on behind the scenes of the product or service they love.
BTS videos are effective at building trust and connecting with your customers. In essence, you make them a part of the process by letting them take a look.
Have proper explanations and show what makes the product. They will make your customers trust the quality even more.
Launch the Right YouTube Ad Campaign
You have plenty of YouTube advertising options, but it can be quite confusing if you don't know where to start. At its core, however, it's like all the other digital marketing campaigns.
You have to find the right audience, bid for the right keywords, create a kick-ass ad, and so on. If you need help, get a free digital marketing review today.
Owner and Chief Marketing Officer, Jason Hall, and his team specialize in creating brand awareness / traffic and lead generation / marketing funnel and conversion optimization, while utilizing the appropriate marketing channels available within your industry. With diverse clients throughout the world, Jason's team is well connected within many industries to assist with your marketing strategies. With no long term contracts and various levels of service, Jason's team will increase the quality of your online traffic, leads, and sales.
Free Website Audit Tool
See how well optimized a web page, landing page, or blog post is for an exact keyword or phrase
About the author...
Located in the heart of the Emerald Coast - Destin, FL, founder and Chief Marketing Officer, Jason Hall, and his team specialize in creating brand awareness / traffic and lead generation / marketing funnel and conversion optimization / and PR campaigns, while utilizing the appropriate marketing channels available within your industry.
With diverse clients throughout the world, Jason's team is well connected within many industries to assist with your marketing strategies. With no long term contracts and various levels of service, Jason's team will increase the quality of your online traffic, leads, and sales.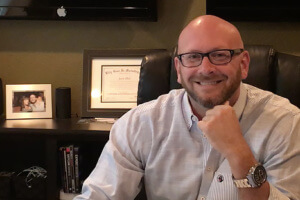 Request a digital marketing strategy session today and we'll show you what you've been missing!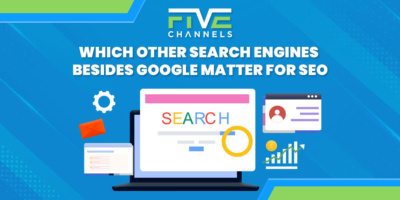 Are you struggling to improve your online presence and boost your website's SEO? Google is the most popular, but optimizing…