You've put a lot of time into cultivating the right digital presence for your business. There's been plenty of money put into your PPC budget, you dedicate a certain amount of hours to social media every week, and your website gets plenty of attention from the dev team.
A lot of things need to come together to handle digital marketing the right way, but it isn't uncommon for people to neglect a very important element, on-site search.
On-page SEO matters a lot more than people think when it comes to digital marketing. Luckily for you, we're here to make the case of why it should be an essential part of your strategy.
If you're interested in making your website an even more powerful marketing tool, we're going to dive into our tips for how to improve on-site search, and also tell you why it's worth investing in SEO for your website.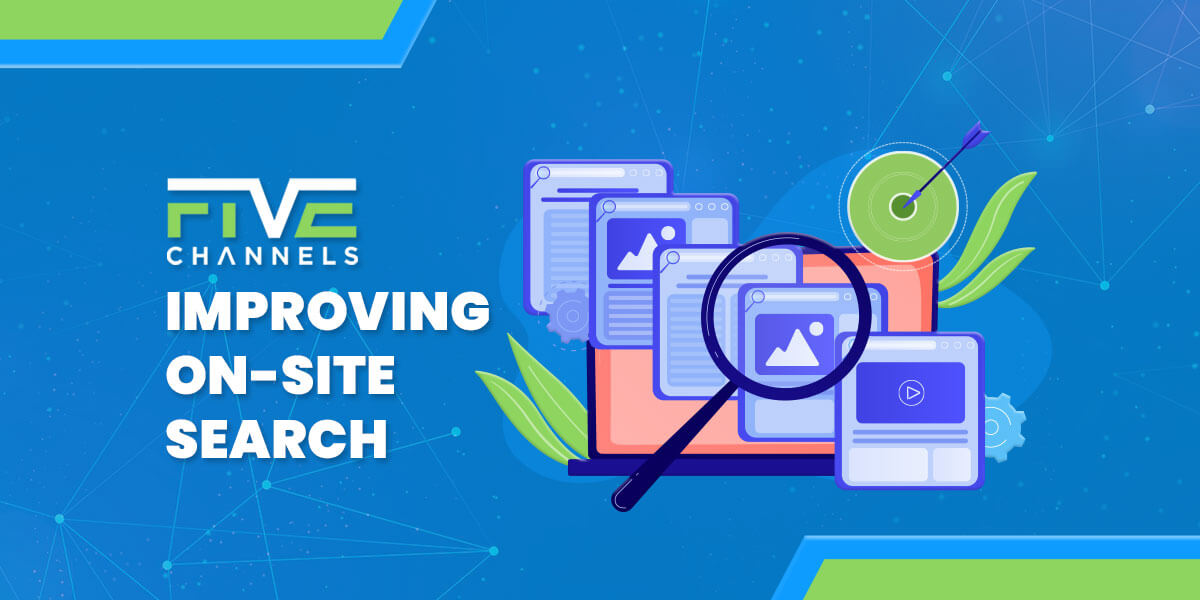 Create a Sitemap
Wouldn't it be nice if there were some way to signal to search engines that your website is ready to be indexed? You may not be able to email Google or Bing with a request to check out your website, but there is something you can do that's the next best thing.
A sitemap is an absolute must-have for any new websites, websites that contain a variety of multimedia files, or anyone that wants to give search engines plenty of content to crawl.
Sitemaps are designed to give search engines the most important information they need to successfully crawl a website. They've become much more important over the years. In fact, websites that lack sitemaps are unable to appear in Google News.
You may have submitted a sitemap in the past, but if you've gone through a major update, it can be worth submitting a brand new one.
Plenty of big search engines like Google make submitting a sitemap easy because they lay out exactly how to do it. Feel free to take a "build once" approach to the map, but you may want to do research on how each individual search engine likes their maps to be formatted.
Consider Design Needs
In the world of SEO, everything begins and ends with a properly designed website. You can have the best keywords and implement the most up-to-date and comprehensive SEO plan, but none of that will matter if you don't have a well-designed website.
Your website should be designed to help visitors explore and share the content they see. If you're selling products your homepage should showcase some optimized product images along with links to checkout. Blog sites should showcase your latest and most popular posts.
Remember, these website layout tweaks can help people as much as they help search engines. You're showing everyone what matters the most when they land on your website by highlighting certain posts and products.
Design can also help with the internal page structure. Structure your pages in a way that makes it easy for people to browse and find other relevant links.
Don't Neglect Metadata
Metadata is one of the most important parts of SEO. Unfortunately, it's also one of the most overlooked and easily missed SEO opportunities websites have.
Have you ever noticed the little bit of text that shows up underneath a link on a search results page? That information you're seeing is metadata.
Your meta description is going to be the first thing people see when Google or Bing displays your site in search results. If you want to improve your rankings and create a good user experience you'll need to invest a little time into writing great ones.
Don't make the mistake of just copying and pasting metas from other parts of your website. Google and other search engines don't like duplicate content, so everything you write will need to be descriptive and unique.
Consider your title tags while you're editing and updating metadata. Like with meta descriptions, title tags should be descriptive and unique. Using keywords in all of your metadata can help accurately describe certain pages and help you create unique content.
Master Internal Linking
Your website may have a navigation bar that can help people get to different areas of your site. However, that's far from the only way people can find relevant information.
Internal linking is the practice of strategically placing links to other areas of the website within site content. These links do more than just help users find their way around a website. They can also help establish an information hierarchy and spread link equity around the site.
Go through your website and look for natural opportunities to link to other content. Mentions of products should link to their individual product page and calls for inquires or getting in touch should link to the contact us page.
These links can help show people and bots the most important content on your website. Link whenever it makes sense to and link often.
Improve Your URLs
Let's take a look at two differently structured URLs. If you were looking for a URL you could easily understand and guess what kind of content it holds, which one would you pick:
https://fivechannels.com/blog/ 5-SEO-tips-beginners
https://fivechannels.com/blog/ 19876534
The bottom URL might be shorter, but it doesn't really tell you anything about the content on the page. In the past, people thought that the shortest URLs would be best for search, so number combinations were popular. Now, people are leaning more towards descriptive text.
Search engines may have their own algorithms for content, but they follow users above all else. Users are going to be much more inclined to go to memorable and descriptive URLs than ones that are just a random collection of numbers and characters.
Your URLs don't have to be complete sentences that tell people what to expect. Consider using a string of 2-4 words that can give people an idea of what the content is about.
Optimize Your Images
Visuals matter a lot in online content, and they can play a pretty significant role in search engine rankings.
Alt descriptions for images and videos are used to help visually impaired users make sense of websites. They're also a powerful tool in SEO because they can tell crawlers important information about what they're seeing.
Including keywords in alt descriptions is a great way to improve rankings and write an easy-to-understand description. It's important to use keywords when it's appropriate, and to not resort to keyword stuffing that can make for a bad user experience and negatively impact your rankings.
Make sure that every image on your website has an alt description that makes sense and utilizes keywords when it's appropriate. Don't forget to properly name your images so the file names can give you an SEO boost.
Why SEO for On-Site Search Matters
Trends can come and go in the digital marketing world, but there are some things that have staying power.
SEO shouldn't be viewed as something optional you can throw into a web building package. It's an essential part of digital marketing, and it's something that should always be revised and revised as businesses grow.
When it's used the right way, SEO can do much more than just help your rankings in search. Here's why it's still important to have an SEO strategy for your website.
Improve the User Experience
Have you ever been interested in learning more about a product, service, or business, but found yourself leaving after spending a frustrating minute figuring out how to use their website?
The user experience should be an important part of any digital experience, but it's especially important in SEO. Google and other search engines love user-friendly websites, and they'll boost sites deemed as such high in search.
Surprisingly, a lot of the SEO improvements you'd make for your website can also be a great way to improve the user experience. Things like having a clean design, plenty of well-placed visuals along written content can do a lot to improve the user experience.
Have you always wanted a chance to improve the user experience in mobile environments? Improving SEO can help optimize your content for mobile, tablet, and other important users.
Boost Local Sales
Are you a small business owner that only practices in a limited area? If you want to bring in more customers and improve sales, you need to invest in your on-site SEO.
This ties back into what we were saying about creating a good user experience. When you have a well-optimized site, more people are bound to find out the information they need to make a buying decision.
The beauty about local buyers and searchers is that when they land on your website, it's very possible that they're close to making a buying decision. When you have an optimized website where people can find out important information like your location, contact info, and services or products you're more likely to make a sale.
Increase Your Credibility
Authority can mean a lot when people are looking for a new business. When you take the time to invest in SEO for your website, you're also doing a lot to improve your credibility to others.
When was the last time you went to page 2 or 3 in search to find information that you needed? In fact, when was the last time you went with the 10th or 9th result on a search page?
There's something about higher-ranking websites that seem more authoritative. Since Google or a different search algorithm thinks that this website is a good source of information, it's only natural for other people to think the same thing.
People could think your low ranking has to do with your business not being a credible option. They may think that you don't have the budget to keep up with another big-name competitor. Either way, a low position in search won't do anything to help your business.
Improve Your Ads
One of the best things about SEO is how it can effortlessly tie into other facets of your overall digital marketing methods. If you want to really get the most out of your PPC budget and see all of your online ads perform better, you'll take the time to invest in your on-site SEO.
Imagine being taken in by a slick ad on a different site only to be taken to a less than optimal site experience somewhere else. Improve their user journey by investing in SEO.
Don't let an unoptimized website lead to abandonment after people get to your page. Focus on creating an overall great user experience by creating the right content and having a well-optimized website.
Less Effort, More Return
When you're thinking about digital marketing strategies in terms of cost/benefit terms, you can't go wrong when you focus on SEO.
Managing on-site SEO will take a lot less time than other important digital marketing work. Things like making social media updates and releasing written or video content for your blog can take up a lot of time.
While it is important to refresh your SEO work on your website, it's something that's much less involved than other work. Some people may want to do an SEO refresh once or twice a year but managing things like PPC ads takes time away from you each week.
It's also important to remember how SEO affects other aspects of your digital marketing work. When you take the time to focus on SEO, you create something that everyone can truly benefit from.
On-Site Search and More
SEO is far from an outdated "do-once" activity for people that are serious about digital marketing. When you focus on on-site search optimization, you're doing a lot to help your overall marketing efforts.
Digital marketing is absolutely essential for businesses that want to succeed in a hyper-competitive landscape. SEO is only one part of the digital marketing world, there are still plenty of other things you can do to get ahead.
Are you ready to work with a digital marketing partner that understands what it takes to succeed? Sign up for a free digital marketing review so we can assess where you're at and where you could be with our expertise.
Owner and Chief Marketing Officer, Jason Hall, and his team specialize in creating brand awareness / traffic and lead generation / marketing funnel and conversion optimization, while utilizing the appropriate marketing channels available within your industry. With diverse clients throughout the world, Jason's team is well connected within many industries to assist with your marketing strategies. With no long term contracts and various levels of service, Jason's team will increase the quality of your online traffic, leads, and sales.
Free Website Audit Tool
See how well optimized a web page, landing page, or blog post is for an exact keyword or phrase
About the author...
Located in the heart of the Emerald Coast - Destin, FL, founder and Chief Marketing Officer, Jason Hall, and his team specialize in creating brand awareness / traffic and lead generation / marketing funnel and conversion optimization / and PR campaigns, while utilizing the appropriate marketing channels available within your industry.
With diverse clients throughout the world, Jason's team is well connected within many industries to assist with your marketing strategies. With no long term contracts and various levels of service, Jason's team will increase the quality of your online traffic, leads, and sales.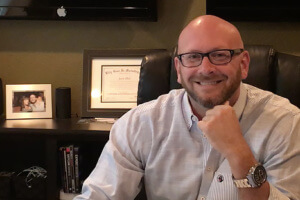 Request a digital marketing strategy session today and we'll show you what you've been missing!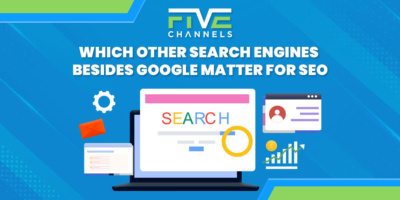 Are you struggling to improve your online presence and boost your website's SEO? Google is the most popular, but optimizing…