One of the trickiest things about search engine optimization is the fact that all of your hard work can be washed away with the sweep of a change to an algorithm.
Changes don't tend to dishevel all of your rankings, but they could bump you down a couple of notches. When you're at the top, though, you want to keep yourself there.
The best way to combat this is to stay up on potential changes to the algorithm. We're going to look at some Google search algorithm updates to expect moving forward, giving you a little insight into what you can expect.
Let's unpack what you can look forward to with the Google algorithm.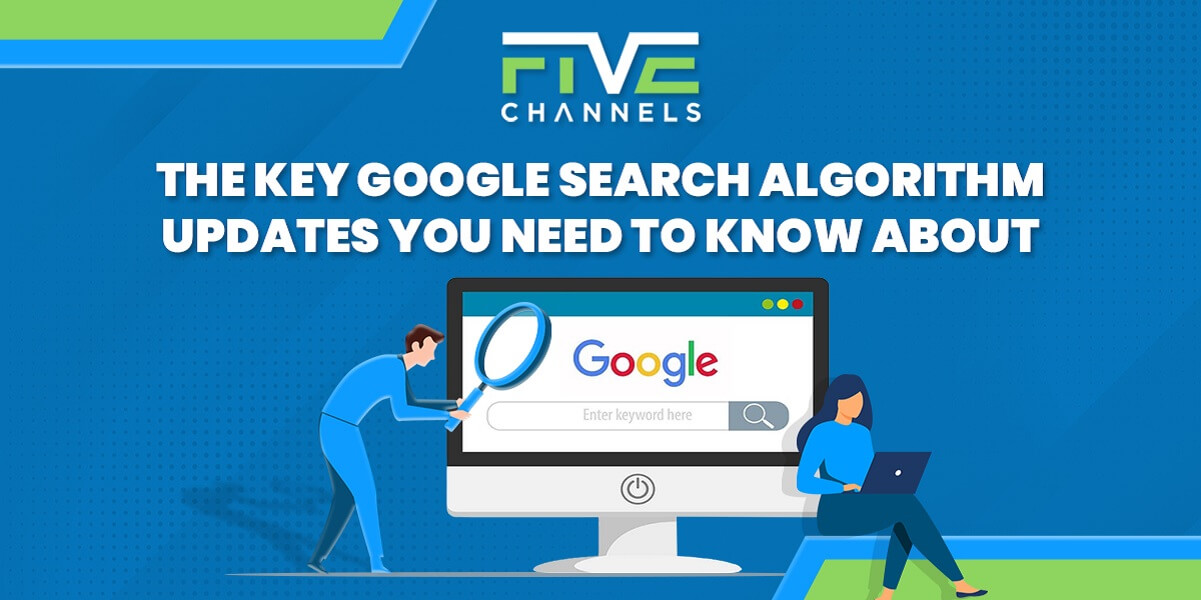 Google Search Algorithm Updates
One thing to keep in mind is the fact that Google releases micro-updates daily. If they don't let one out every day, they definitely change things up every other day.
These small changes are aimed at making things better where they can be. Massive changes all the time would leave websites out of luck when it comes to optimization. How could you keep up in an ever-changing landscape?
Those micro-adjustments aren't anything you really have to worry about. They change the algorithm marginally over time, leading to significant changes over the long haul. To focus on those would be like watching grass grow or waiting for your hair to get longer.
Occasionally, though, the updates are a little bigger. When the changes include information that sites can use to prepare themselves, Google forewarns the internet that the changes will occur. In a lot of cases, they offer a couple of months in advance to anticipate the adjustments.
They call these updates "core updates," and they're something that all sites should take note of.
Should You Worry About Updates?
A lot of people get worried that updates to the algorithm will have a huge impact on their business. The reality is that there isn't likely to be that much of a change when these shifts occur.
Google doesn't target any group of sites, or roll out a long set of punishments for particular websites, when they add a core update. Their goal, over time, should be the same as your goal.
Google is trying to update its algorithm, to adjust with the times, and keep providing users with the most accurate search results that it can. So as long as you're prioritizing quality of content over pure optimization, you should be alright when the updates come.
Those sites that tether themselves to one or two ranking factors, instead of creating what users want, will fall behind. Even if you're providing quality content though, you might see a slight shift in your rankings.
You could be rewarded, or you might drop a couple of spots. In any case, you want to be aware of the reasons that you might've slipped and adjust them so you can get back to where you were.
Bots crawl the internet every two weeks or so to revisit web pages and adjust the rankings. So just because you've slipped down a couple of spots doesn't mean you can't rise back up in a couple of weeks.
Now, let's look at some updates.
Core Updates of the Summer
The June and July updates can be thought of as one larger update.
Google wanted to wait until certain aspects were ready before they released them, so they're putting things out in parts. For June, the main thing to worry about is the page experience changes that Google has rolled out.
They've included a set of new core web vitals that indicate how well a page is able to accommodate users.
Understanding New Core Web Vitals
Google let us all know that core web vitals would be integrated at this point in time. That announcement came out in November, and it is finally time for them to be implemented.
These vitals, in large part, have to do with how fast your page loads and responds to user commands. In other words, it's a look into your page's user experience.
That said, there are a lot of factors that go into analyzing that element of your site.
Largest Contentful Paint
The first one is something called LCP (largest contentful paint). This point refers to how long it takes for the main section of the page to become visible.
This tends to be the first part of a website that loads. When the largest contentful paint is visible, the user is under the impression that the page is almost loaded and can be used. There's something wrapped into that load time, though, that factors into the impression people have of your site.
If it's longer than 3-6 seconds, your site loses some measure of credibility. So, Google has placed more value on the speed that this section of your site loads.
Google considers it "good" if you're under 2.5 seconds for the largest contentful paint. Anything at or over 4 seconds either "needs improvement" or gets a "poor" ranking.
Input Delays
The next factor that comes into play is called FID (First input delay).
This refers to how long it takes for your site to respond to a command from the user. In particular, the first command that the user makes is what this ranking factor looks for.
So, when the page loads and the user clicks on the first thing they want, how long does it take for the link they click to respond? It's an infinitesimal amount of time in most cases, so it's not something that you could measure with your own eyes.
That said, there are analytic measures and different tools you can use to judge the reaction time of your links and pages. This is a crucial piece of the site, and it leaves an impression on the user. In reality, small differences in response time don't change much about whether the site is useful or not.
That said, the experience changes. People are getting more and more used to very fast and responsive pages. When you don't have that, people might not be fond of your page.
If your FID lands below 100ms, you're in the "good" range. Anything at or above 300ms is either "poor" or "needs improvement."
Layout Shifts
The third piece of the core web vitals change is something called cumulative layout shift.
The layout shift refers to how your pages respond to adjustments made by the user. It also refers to how well your site holds up on different devices and screen arrangements.
It's bad for users when a page doesn't manipulate well into a mobile format or squeeze comfortably when the page size is diminished on a desktop. We've all visited a page on our phones and been unable to click certain links or read a certain text without straining and scrolling as we go.
Many people use only mobile phones and tablets instead of desktops or laptops. Your website should be optimized for mobile at this point in time. Doing so will help your Google rankings a lot.
It'll also just be nice for users to visit your page on their phones without having to deal with a difficult configuration of text and images.
This element doesn't have so much to do with time, so the metric of success is a little different. That said, Google still ranks things numerically. If you're under 0.1, you're in a good position.
Anything at or above 0.25 needs to be adjusted.
Trends to Expect
Other than the core web vitals change, it's tough to know exactly what the July update brought. There was a number of small adjustments that was made and that affected things a little bit.
Most of these shifts had to do with the core web vitals listed above, or factors that are closely related to them.
It's possible that some of the changes you saw as a result of the June update was reversed. The best thing to do is monitor your web rankings to see what the results are.
If you notice anything significant, you can do some research into why when that time comes around. The tough thing about Google updates is that while we get some insight into what they'll be, we don't get the full picture.
Google doesn't inform us on the nitty-gritty, which is what you need to know if you want to use updates to improve your rankings.
That said, we can plan for the future with a degree of certainty.
Great SEO is a lot like long-term investing. You want to make an investment in a company that you believe in. The company should show high potential for growth over a number of years.
Similarly, the main elements of your SEO campaign should focus on where Google is trending. If you can hit on the essential factors of what Google is trying to do for the future, you can bet that you'll see long-term rewards.
Brand Reputation
Improvements to Google's AI allow its crawlers to notice when your brand is mentioned in a positive or negative way. Brands that get more popular or tend to improve over time will also see improved search results.
Google notices these things in both direct and indirect ways, although the important thing to keep in mind is the general principle. When people are talking about and valuing your brand, Google has a way of finding out.
Brand popularity indicates that there's something that people like about your product or company. That's a reason for Google to rank you. It's tough to work branding into an SEO campaign though.
There are definitely a lot of ways to boost your brand, whether through social media or promotions, but it's not as simple as improving your LCP time, for example.
This trend is expected to continue as Google improves its ability to read context clues and other indirect indicators of your brand's value.
Mobile and Hands-Free Search
Another area that Google will continue to trend is mobile. Technology is improving, and it's always getting easier to access the entire internet via your mobile phone.
People are doing more business, engaging more in research, and shopping all the time on smartphones. The same goes for searches on hands-free devices like Alexa or Google Home. These kinds of searches might be different from the ones that we would otherwise make on laptops or desktops.
Being optimized for mobile and optimizing for mobile-style searches will continue to be important as time goes in. If anything, it'll become a baseline requirement if you hope to have any rankings in your niche.
Quality Content
As we've noted, Google's overall goal is to identify quality content. It is not, on the other hand, to reward the best-optimized content.
It might seem like the purpose of optimization is to tick all of the boxes and get rewarded for your efforts. It's easy to get into that frame of mind, especially when you're working on mundane things like load times and response rates.
That said, the most important thing is always to improve the quality of your content. The idea is that through optimization, your content and website will be more enjoyable for users to engage with.
Keyword research and other analytic research helps you to see what your users are doing, how they're responding to what you're doing, and how you can improve. When you focus on that, you'll keep your rankings for a long time.
You'll also generate a lot of good ranking factors through the process of a consistent stream of quality content. It might take a little while to get there, but it's worth focusing on what really matters as you go through the process of managing your site.
Want to Learn More About the Google Algorithm?
Hopefully, our exploration of Google search algorithm updates was helpful to you as you sift through your SEO campaign. There's a lot more to keep in mind though, and we're here to help you improve.
Contact us for more insight into digital marketing, SEO, the Google search algorithm, and more.
Owner and Chief Marketing Officer, Jason Hall, and his team specialize in creating brand awareness / traffic and lead generation / marketing funnel and conversion optimization, while utilizing the appropriate marketing channels available within your industry. With diverse clients throughout the world, Jason's team is well connected within many industries to assist with your marketing strategies. With no long term contracts and various levels of service, Jason's team will increase the quality of your online traffic, leads, and sales.
Free Website Audit Tool
See how well optimized a web page, landing page, or blog post is for an exact keyword or phrase
About the author...
Located in the heart of the Emerald Coast - Destin, FL, founder and Chief Marketing Officer, Jason Hall, and his team specialize in creating brand awareness / traffic and lead generation / marketing funnel and conversion optimization / and PR campaigns, while utilizing the appropriate marketing channels available within your industry.
With diverse clients throughout the world, Jason's team is well connected within many industries to assist with your marketing strategies. With no long term contracts and various levels of service, Jason's team will increase the quality of your online traffic, leads, and sales.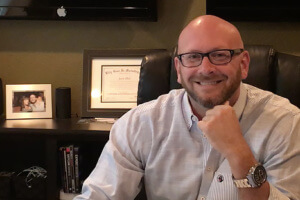 Request a digital marketing strategy session today and we'll show you what you've been missing!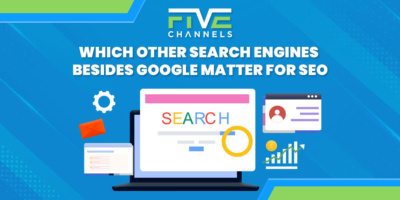 Are you struggling to improve your online presence and boost your website's SEO? Google is the most popular, but optimizing…